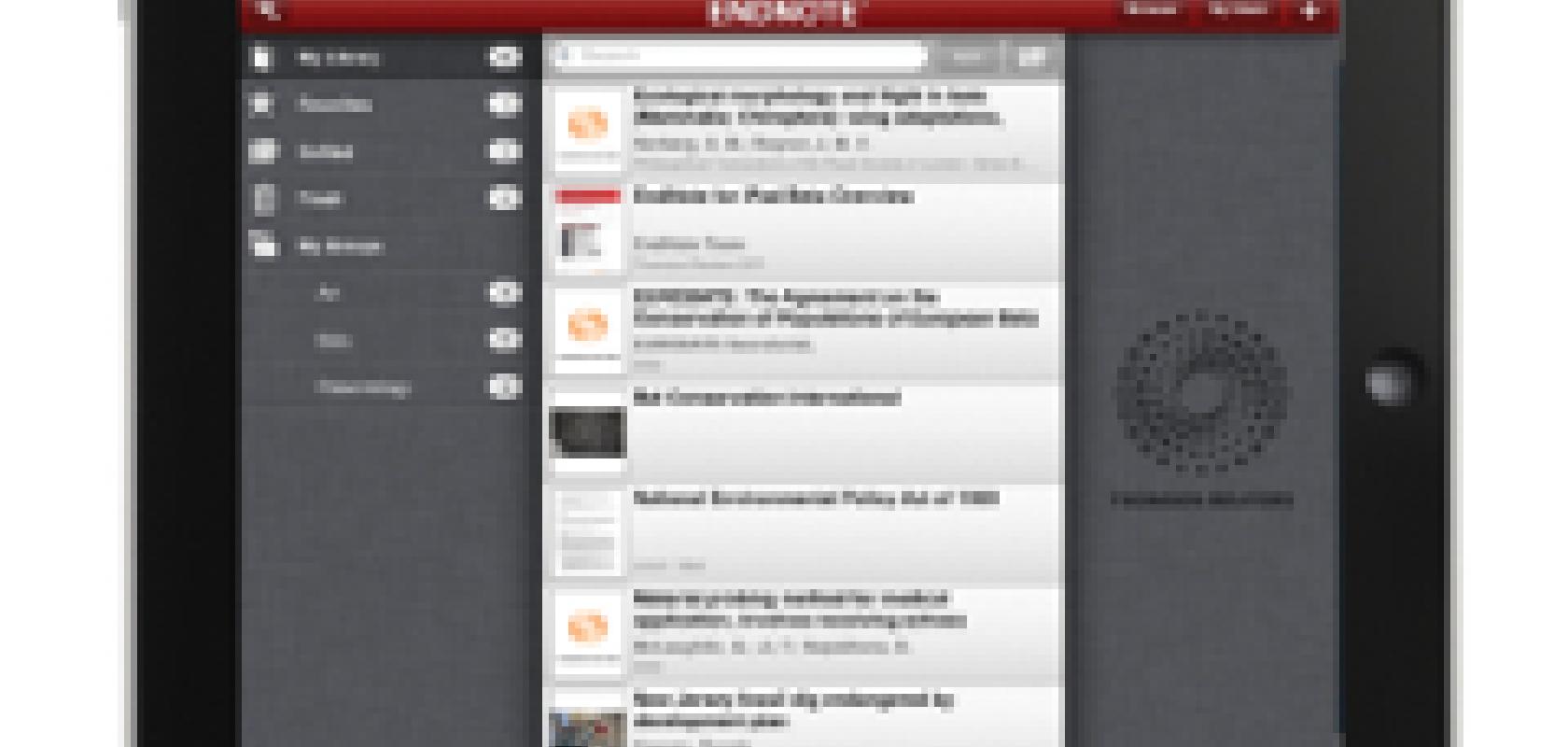 Thomson Reuters has launched the first EndNote software application for the iPad. This app uses sync capabilities enabling EndNote X6 users to easily view, edit, organise and share their research materials from their iPad.
The EndNoteSync capability within the app offers seamless access to users' EndNote libraries from multiple computers and devices, now including their iPad. It provides the ability to update, manage and synchronise references in EndNote desktop and EndNote Web with just one click.
Users will also be able to easily transfer their data and references, as well as attach PDF files from their existing EndNote libraries to the app, allowing them to manage and share their references with greater mobility.
The app also includes a built-in web browser and direct export capabilities which enable users to search online databases and import references into their EndNote library. It also allows functionality for reading and annotating full-text PDF files.
EndNote keeps its users in step with the constantly evolving world of scholarly research and publishing by providing the ability to search, organise and share reference materials, as well as automatically format bibliographies, cutting down on the time spent collecting research and writing manuscripts, patent applications and grant proposals.
It is integrated with other sources from Thomson Reuters, including the Web of Knowledge, ScholarOneManuscripts peer-review systems and company research management and profiling tools.
EndNote X6 for Mac and Windows is available from Adept Scientific, a Thomson Reuters partner.