Advertise with Scientific Computing World
Kick-start your 2023 marketing strategy!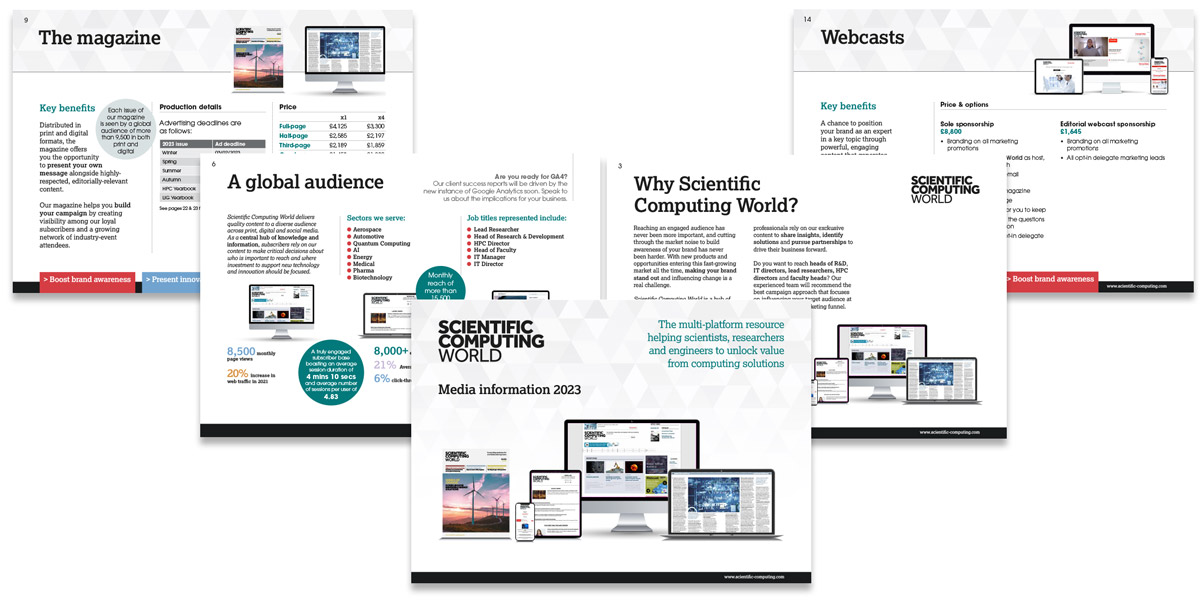 In the search for innovative solutions and actionable insights that drive brand engagement and growth?
Scientific Computing World presents the ideal partner that truly understand your business challenges and marketing objectives. Positioned as a trusted information source for your target audience our network boasts a total monthly reach of 15,500.
Reach R&D professionals, scientists, and engineers representing HPC and Laboratory Informatics.
Download our 2023 Media Kit to discover more about our multi-platform marketing campaigns.
Download our Breakthroughs 2023 Media Kit.
Contact our team today at sales@europascience.com to discuss your 2023 campaigns!
Advertising terms and conditions