Swansea university launches £35 million engineering research centre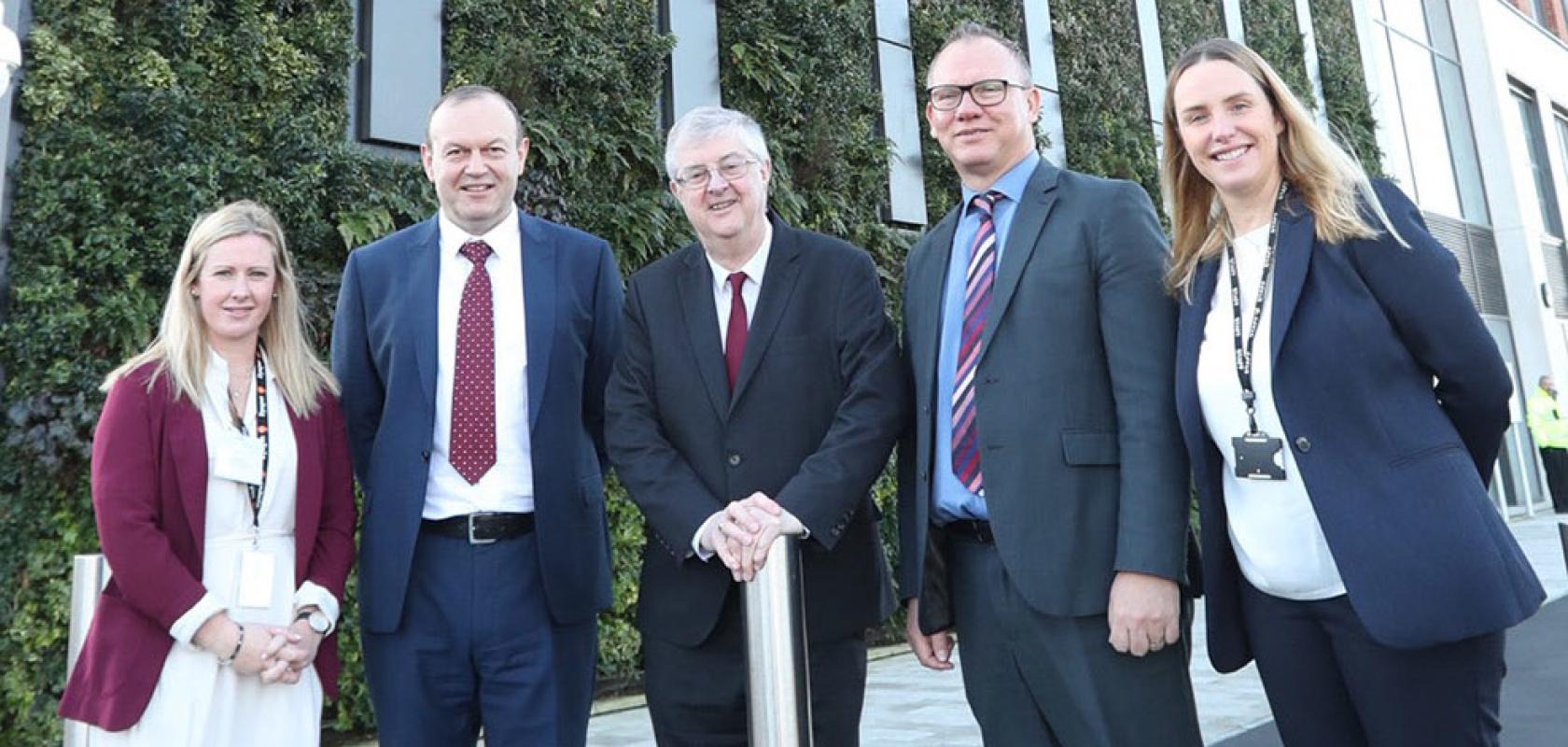 Students and researchers at Swansea University will benefit from a newly opened research centre designed to provide an environment for fundamental and applied research through academia-industry partnerships. The centre will enable collaborations in advanced engineering, manufacturing, modelling and materials. 
The Institute for Innovative Materials, Processing and Numerical Technologies (IMPACT), a Centre of Excellence based within the College of Engineering, was officially launched at Swansea University Bay Campus. The new Engineering North building houses the state-of-the-art engineering research institute specialising in fundamental and applied research.
This flagship building was officially opened by Mark Drakeford, First Minister of Wales, at a special ceremony on Thursday 6th February.  The event marked the official launch of IMPACT, with a plaque unveiling within the central atrium of the building.
Drakeford stated: 'Swansea University is nurturing the Brunels, Teslas and Lovelaces of tomorrow, through IMPACT. The future is brighter not only for the students who pass through these doors but for Wales, which will benefit from their knowledge and innovations.'
'As the world faces multiple challenges, such as climate change – it's the thinkers, the makers and the doers we will look to innovate and help us find solutions for the future. We should be proud that on Wales' own turf, this centre of excellence will be punching above its weight on the global stage,' Drakeford added.
Following the ceremony, guests were invited to interact with research projects through live demonstrations of some of the current IMPACT related.  Attendees were able to learn more about recent developments in robotics and collaborative robotics, Artificial Intelligence, additive manufacturing or 3D printing, the Wind Tunnel (£1.2million wind tunnel facility, used to study the effects of air moving past solid objects) and the Formula One-styled racing car built to compete in Formula Student (an established educational engineering competition held in Europe).
The Engineering North building comprises of two distinct areas – linked by the central, light filled atrium: a research office building and a laboratory block. 
The £35 million IMPACT research operation, part-funded by the European Regional Development Fund through the Welsh Government and Swansea University, was designed to allow for emerging research priorities. There are five core research themes: future manufacturing technologies; next-generation materials property measurement; advanced structural materials; thin films and coatings and data-centric engineering.
Professor Johann Sienz, director of Innovation and Engagement in the College, and Director of IMPACT, said: 'IMPACT – anchored in the regional innovation ecosystem - supports the global engineering economy through collaborative, fundamental and applied research, development and innovation.  Our unique colocation facility means we can offer a transformative research environment for academia-industry partnerships.'
'These highly specialised laboratories will bring industry and academia closer together and the funding received from the European Regional Development Fund has greatly contributed to our growth as a leader in our field in the UK and beyond,' added Sienz. 'The distinct research infrastructure and ethos of IMPACT will enable a step-change in research and innovation in the College's already outstanding Materials, Processing and Numerical Technologies research groups.  This unique facility will, therefore, help further support Wales as a global destination for innovation in advanced engineering and smart manufacturing.'