Agilent and MGI collaborate to integrate lab software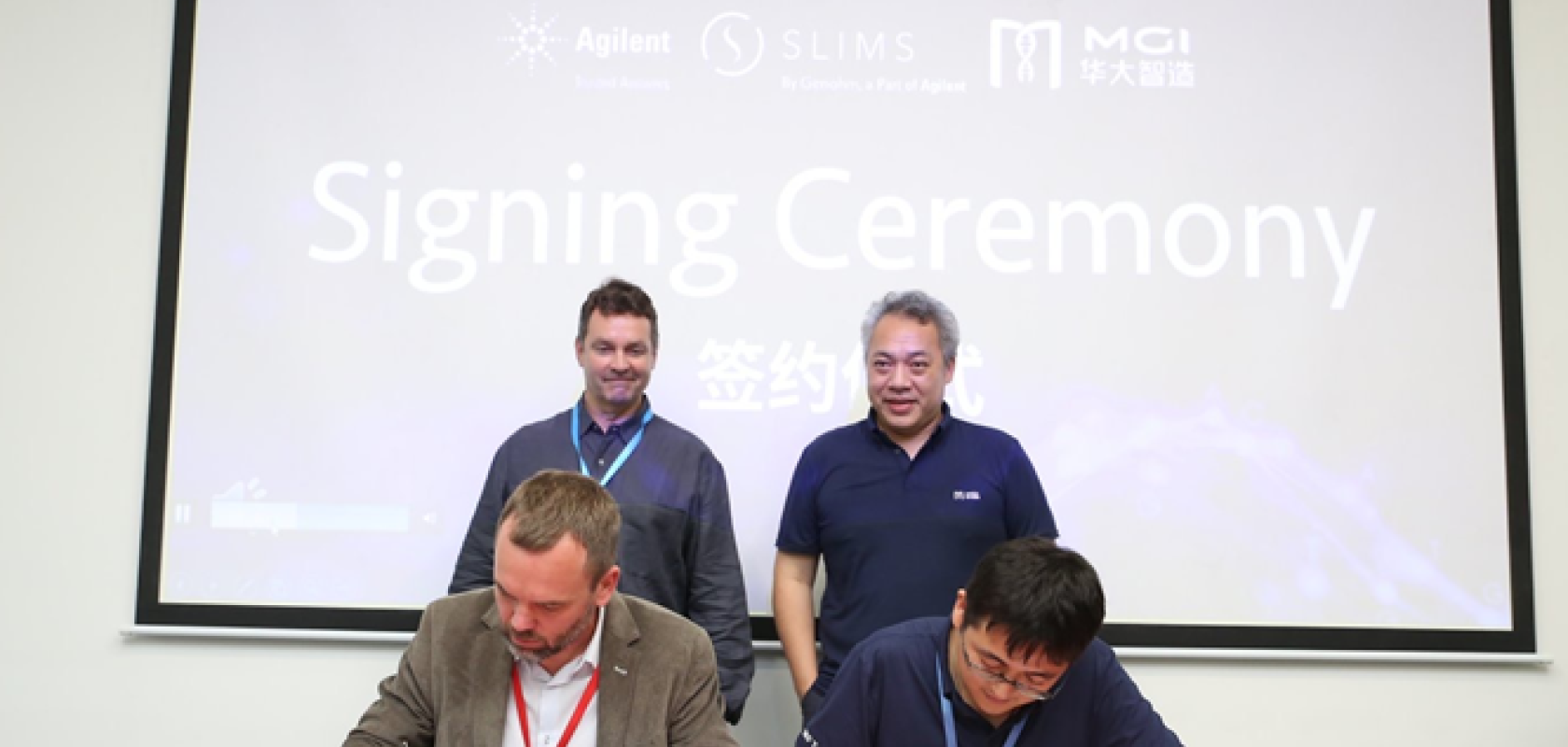 Agilent Technologies and MGI Tech have signed an agreement to conduct more in-depth cooperation in high throughput sequencing to provide a more efficient and reliable high throughput sequencing solution.
DNBSEQ is the basic core technology of MGI's sequencing instrument, including DNA single-chain circularization and DNB preparation, patterned array slides, DNB loading, cPAS (combinatorial probe anchor synthesis), paired-end sequencing, and base calling algorithms, etc. The technology has the important characteristics of high accuracy, low duplicate rate, and low index hopping, which can effectively avoid the accumulation of errors in traditional PCR sequencing. With DNBSEQ as the core, MGI has developed a series of sequencing platforms covering high, medium and low throughput and various application scenarios.
Agilent SLIMS is a comprehensive laboratory management solution that combines laboratory information management systems (LIMS) and electronic lab record (ELN) functions, including electronic lab notebooks, sample management, workflow management, order management, and data display boards. The five main functional modules can be applied to biological sample bank, medical industry QA/QC, high-throughput sequencing, analytical laboratories, clinical diagnosis and other industries, which is in line with the requirements of laws and regulations in many regions of the world.
Through this cooperation, Agilent's SLIMS laboratory information system will be deeply integrated with MGI's DNBSEQ series of sequencing platforms and other diversified life science instruments to achieve seamless connection between hardware and software.
Liu Jian, executive VP of MGI, said: 'This cooperation has fully utilised the advantages of both parties, and we look forward to further enhancing the efficiency of laboratory operations to provide better service for more customers in the application field through cooperation between the two parties.'
John Sadler, Agilent VP and GM of Software and Informatics Division, said: 'The Agilent SLIMS teams look forward to a long-term and fruitful cooperation with MGI.'