Accelerating skills development in advanced computing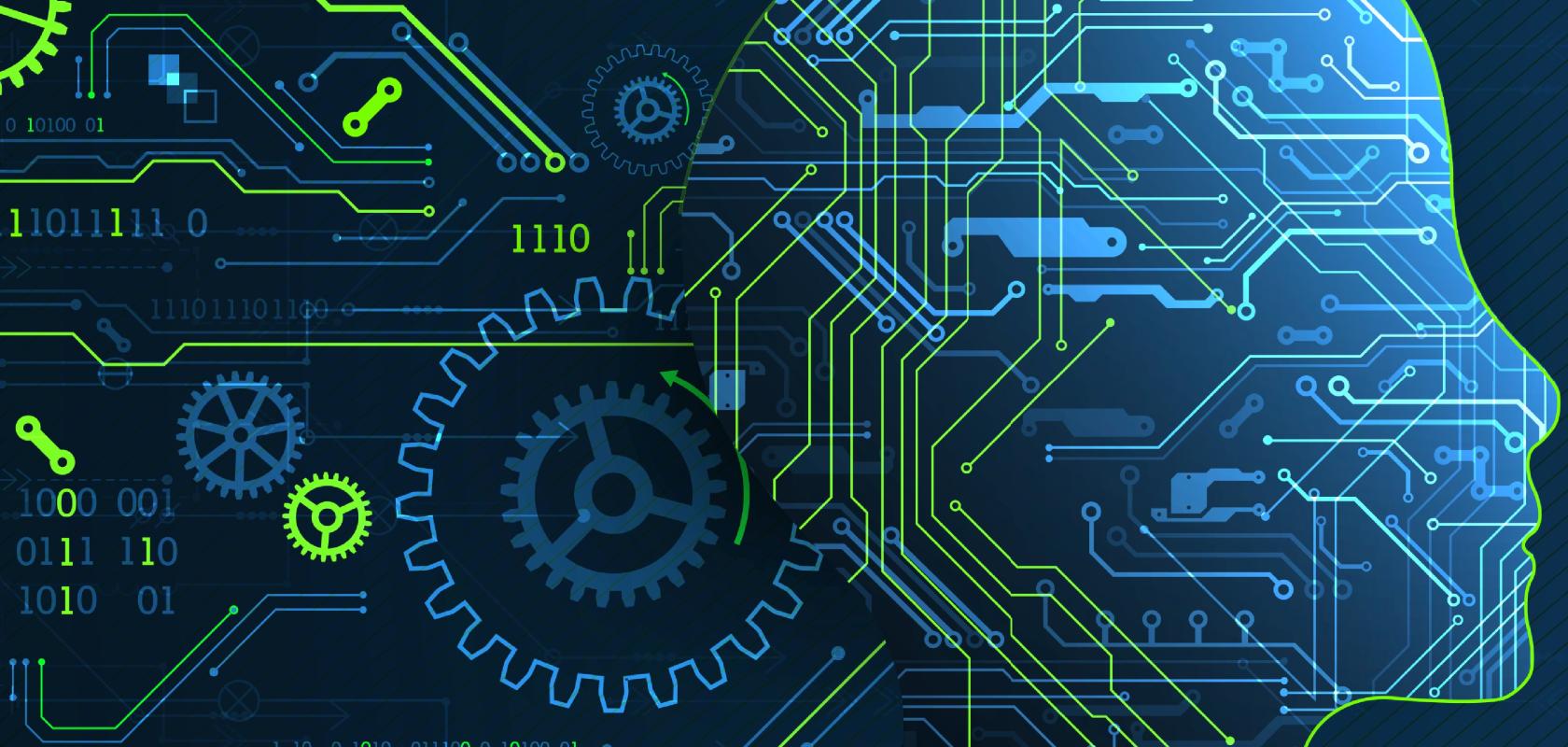 Developing skills to use advanced computing resources such as high-performance computing (HPC), artificial intelligence (AI) and machine learning (ML), and quantum computing is becoming an increasingly important skill set for scientists and engineers.
While it is generally not the scientists' job to build and maintain these systems to get the most out of their research, scientists need to know how to develop or fine-tune applications. At the very least, scientists need to know how to access these systems to run a specific application. Increasing the accessibility of HPC training is the first step towards further democratising HPC and AI research, which can help lower the entry barrier for new users or make it easier for existing users to gain relevant skills. 
In the UK, the Science and Facilities Council's (STFC) Hartree Centre helps UK businesses and organisations adopt supercomputing, data science and artificial intelligence (AI) and quantum computing technologies.
Backed by significant UK government funding and strategic partnerships with industry and academic representatives such as IBM, Atos and the University of Liverpool, the Hartree Centre collaborates with industry and the research community to develop skills around advanced computing technology.
The Hartree Centre is part of the STFC – one of Europe's largest multi-disciplinary scientific research organisations – within UK Research and Innovation (UKRI), building on a wealth of established scientific heritage and a network of international expertise.
Hartree Centre runs various training courses, webinars, workshops and events throughout the year to support supercomputing, data analytics and AI technologies to new audiences, develop relevant skills and train the next generation of digital experts. 
Hartree's EXPLAIN programme aims to provide accessible supercomputing​, data science and AI training focusing on industrial partners. This application-focused training is designed to enable individuals, businesses and public sector organisations to take advantage of digital technologies like supercomputing, data science, AI, full-stack, cloud and quantum computing to enhance processes within your organisation and provide the skills needed to thrive in a digital economy. 
This includes self-learning modules and live events with experts. Hartree already offers training courses to teach the basics of HPC, cloud and quantum computing.
In an interview with Hartree Centre in 2022, Stefano Mensa, HPC Applications Specialist at the Hartree Centre, discussed the convergence of HPC and quantum computing and the impact this will inevitably have on scientists and researchers.
"Quantum needs HPC and vice-versa. With the current state of play in the field of quantum computing, it is impossible to solve a task entirely on a quantum computer. This will probably be true for a long time," said Mensa.
"There is widespread acknowledgement in the community that quantum processors must be considered as 'accelerators,' and the remaining part of a hardcore simulation would still be performed on classical HPC," Mensa continued. "This is great. However, it opens a whole new can of worms that you need to consider, like how to couple the quantum processing unit to a HPC platform or the data transfer process and runtime requirements."
"Another hurdle to widespread adoption of quantum is access to skilled staff, especially quantum software engineers. At the Hartree Centre, we have staff exploring quantum technology and industrial applications to help organisations to access it, and navigate its possibilities, to discover the next step for their businesses," Mensa concluded. 
The development of data resources and training materials for HPC, AI and quantum computing can help to enable Universities or other training bodies to adopt a more standardised approach, making it easier for University students or enterprise users that want to adopt computing technologies to acquire a broad set of skills more easily and quickly.
Digital skills development in the EU
PRACE (Partnership for Advanced Computing in Europe) is another entity that provides a wide variety of training resources to the wider community. PRACE has developed its own training portal, which provides access to training events, materials, tutorials, and PRACE Massive Open Online Courses (MOOCs) designed to help the European scientific community get the most out of PRACE resources.
The PRACE training portal provides a list of upcoming live events. Many of these opportunities are available online and can be accessed by any interested party with a laptop. This training portal includes courses or webinars focusing on AI workflows, big data analytics, HPC-based computation, memory usage and GPU hackathons. All iof these courses are designed to provide insight and, in some cases, new experiences to help scientists better use computing technology for science.
In early 2023, Digital Europe announced a new partnership, "Twenty leading organisations drive the Artificial Intelligence Skills Alliance (ARISA)", to accelerate the skills development and training of employees, job seekers, business leaders, and policymakers in AI-related professions.
Digital Europe recognises the importance of developing skills for AI. The technology has the potential to open Europe to new opportunities, from process automation to talent development. AI technologies could significantly impact finance, healthcare, supply chains, manufacturing, or education industries.
Digital Europe claims that in the EU today, only 8% of enterprises use AI technology. In addition, one of the biggest barriers to AI adoption within organisations is the lack of skills. ARISA, an Erasmus+ project led byDigital Europe, intend to reduce the AI skills gap, boosting AI uptake and its benefits for society.
Foundational and technical knowledge and skills in AI are paramount to ensure people and businesses can use and design trustworthy AI-based services and solutions, with major benefits to the digital ecosystem and society.
ARISA aims to reduce the AI skills shortages in the EU market by identifying the current and emerging AI skills gaps for specific occupational domains, including business leaders, technology leaders, tech practitioners, and policymakers. The ARISA Needs Analysis report (coming in early 2023) will uncover the new market requirements regarding roles and skills for AI-related professions.
Over the four years of the project (2022-2026), ARISA will develop a European strategy for AI skills development that defines concrete strategic objectives and actions to address the identified skills gaps, including a short-term and long-term roadmap. The project will also deliver curricula and learning programmes to help employees, job seekers, business leaders, and policymakers with the knowledge and skills needed to support an inclusive and human-centric AI.
ARISA supports the implementation of the Pact for Skills by developing a sectoral skills strategy on AI. This strategy aims to lead to a systemic and structural impact on reducing skills shortages, gaps, and mismatches and ensuring appropriate quality and levels of skills in the AI sector.
According to a special report on how AI and automation will transform our world of work, a major shift in economies and all related activities is currently taking place. Digitalisation created 2 million new jobs in the EU in the last decade, and 7.75 million new jobs are expected in ICT by 2030; most importantly, 14% to 47% of current jobs are at risk of automation via AI technology. 
The project's overarching goal is to develop local ecosystems to support the workforce's upskilling and reskilling with local communities' direct engagement to build a human-centred and socially driven AI.
Coordinated by Digital Europe, the ARISA consortium brings together 16 full partners and four associated partners with experience in technology, training, and community building. This includes a network of stakeholders from diverse backgrounds, including education and training providers, qualification bodies and associations representing the industry and digital ecosystem.
The new facility will host the latest supercomputing, artificial intelligence and quantum technologies to support business and industry.
Quantum possibilities
Quantum computing and its convergence with HPC opens up new avenues for research. However, this also adds to the complexity and requires domain experts in chemistry, life sciences or materials science, for example, to undergo additional training. 
This is required to access and effectively utilise large-scale computing resources but also to develop algorithms and applications for use in HPC, AI or quantum computing systems.
In December 2022, UK RI awarded Atos £385,000 for a 'Quantum Learning Machine' (QLM).
The tender document reports: "The Quantum Learning Machine is a quantum simulator – a computer system for simulating the behaviour of quantum computers. The system being procured allows the simulation of quantum computers up to 38 qubits, and comes with 3 years of support and maintenance. The Hartree centre currently has one unit and is purchasing a second to add to the address resourcing issues with large quantities of users wanting access."
First launched in 2017, the Atos QLM is based on Atos' BullSequana X800 servers. The system produces simulations of quantum computers based on three different quantum programming modes - the gate model, the annealing model, and the analog model. The tool is used by the Hartree Centre and other academic institutions to get to work on quantum research projects and algorithm development by simulating quantum computers using classical systems.
Hartree will support the development of HPC, AI and quantum computing at its new supercomputing centre at Daresbury Laboratory, which was first announced in February 2023. The new centre is part of the Hartree Centre's £210 million Hartree National Centre for Digital Innovation (HNCDI), which provides UK industry access to state-of-the-art digital technologies and expertise. HNCDI is part of a £172 million collaboration with IBM.
Located within the Sci-Tech Daresbury campus in Liverpool, UK, it provides businesses of all sizes access to advanced supercomputing technologies that are normally only available to academia and large-scale industry. Procurement is currently underway for the new, more powerful,  HPC systems needed to support the Hartree Centre's rapidly expanding supercomputing and AI activities.
This will enable the Hartree Centre to expand its capacity and deliver better service to businesses. "We are at the infancy of an emerging technology. There are no standards yet for best practice in quantum computing, and each vendor is developing their own application programming interface and software development kit (SDK), as such there are no fixed rules, stated Mensa."
"However, it looks like some SDKs are going to be long lived. Given that useful large quantum computing architectures are still far in the future, the need for reliable quantum simulators such as the Atos Quantum Learning Machine are more important than ever. Ultimately, the challenge is to develop emulators that accurately simulate physical systems, a sort of digital twin of a quantum computer."