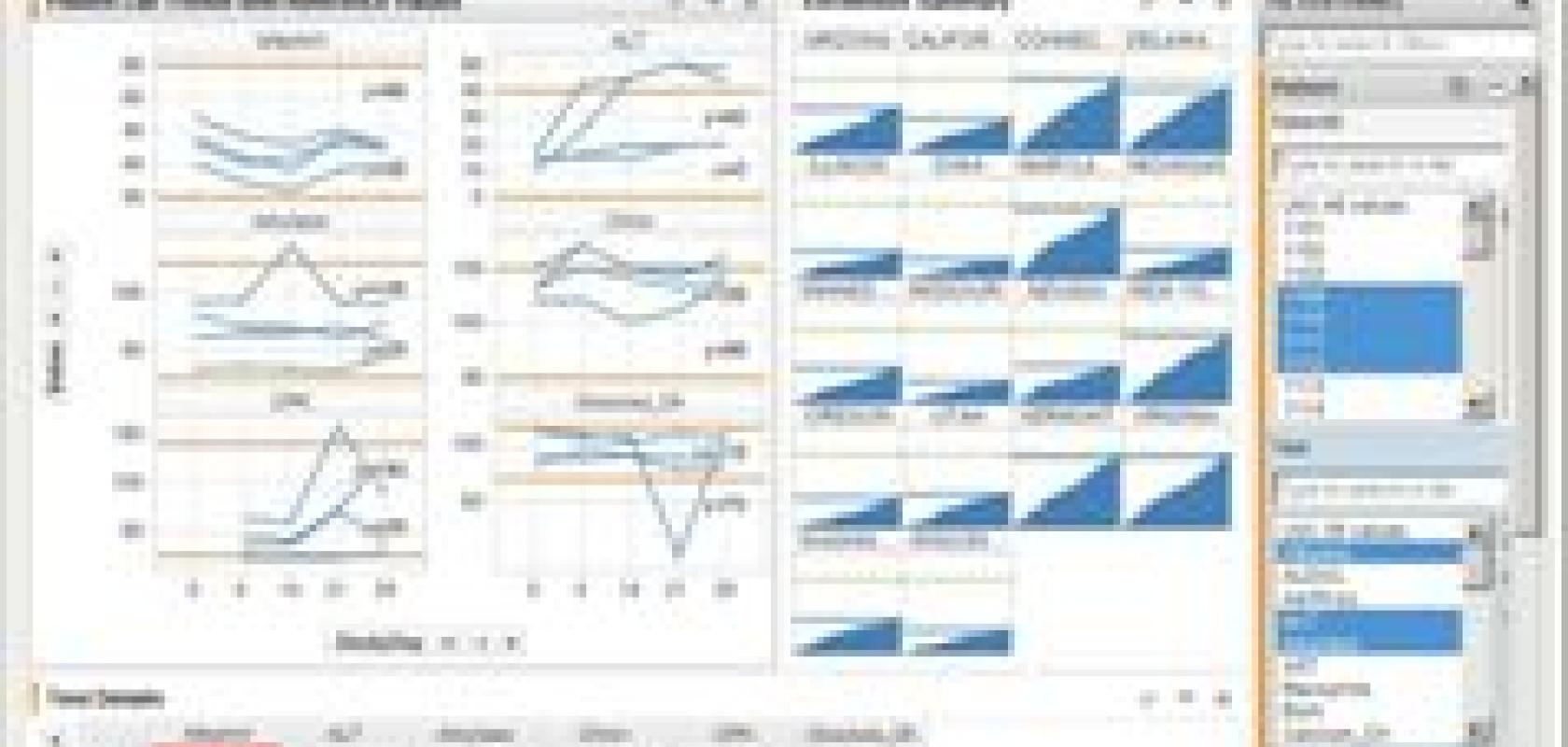 Tibco Software has launched its Spotfire 3.1, the latest version of its in-memory analytics platform making predictive analytics accessible within Spotfire's visual user experience. Spotfire allows everyone in the enterprise – whether in business, technical, or scientific roles – to analyse complex data easily, customise the discovery experience, and share the results through mashups, portals, or interactive dashboards. With this release, Tibco makes predictive analytics a mainstream feature of any business application, allowing any enterprise decision-maker to perform 'what-if' scenarios on demand and find new insights in complex data instantly.
Spotfire 3.1 includes conditional colouring and lasso and axis marking that allow for better data analysis of patterns, clusters and correlations among sets of variables. Its multiple scale bar charts and combination bar and line plots also allow for enhanced analysis of unstructured, 'free-dimensional' data to identify key outliers and trends amongst the data.
Spotfire 3.1 enables organisations to integrate S+ or R statistical scripts and models easily into an intuitive and fully interactive interface. This is accomplished through the Spotfire Statistics Services layer, which allows for the central deployment and execution of both S+ and R-based models which can then be accessed and run from a Spotfire client. End users without statistical expertise can now make use of the power of predictive models to add confidence to their decisions.
Spotfire 3.1 also allows the user to bring the power of the widely-adopted R language to the Spotfire platform to perform advanced 'what-if' analysis and sophisticated analytics. This opens up access to a huge array of freely-available statistical methods, and makes them accessible and relevant for business professionals. By linking R analytics into the Spotfire Analytics Platform, customers can take advantage of investments already made with R and make them available to the rest of the organisation.
Working in tandem with Tibco Spotfire Application Data Services, Spotfire 3.1 also makes it possible to analyse data from various enterprise data sources, including SAP NetWeaver BI, SAP ERP, Salesforce.com, Siebel eBusiness Applications, and the Oracle E-Business Suite. This simplified integration – coupled with new Web mashup application programming interfaces (APIs) – enables richer and pervasive analytic application development. By bringing the power of analytics to mission-critical functions such as sales and marketing, finance, R&D, and supply chain, Spotfire 3.1 allows IT to continually respond more quickly to growing business needs.