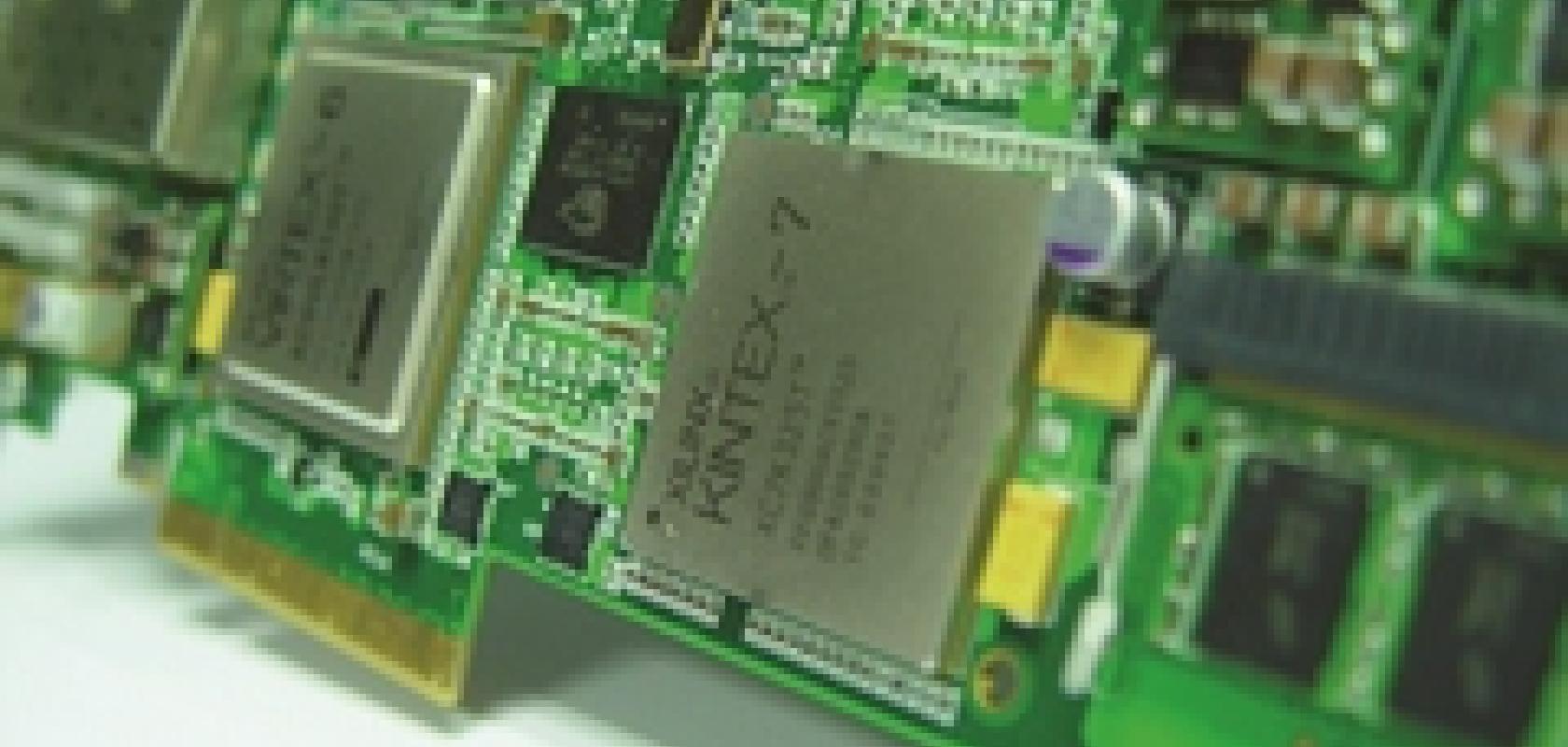 Nallatech has introduced the PCIe-287N, a network processing card that delivers Xilinx 7-Series performance for network processing, cyber security, and algorithm-acceleration applications.
Two user-accessible Kintex-7 FPGAs are directly coupled to four SFP+ ports to support 1GbE and 10GbE. Each FPGA utilises multiple independent banks of high-bandwidth, QDR-II+ SRAM and DDR3 SDRAM to support random access and deep storage. A third, dedicated FPGA facilitates an 8-lane, PCIe Gen 2, host interface supporting sustained bandwidths up to 5GBytes/sec.
The PCIe-287N is compatible with high-density server and blade-centre platforms from leading OEMs such as Cray, Dell, HP, IBM, and SGI. Optimised IP cores and network traffic capture reference designs are included as part of the standard product deliverables along with driver and API source code for 64-bit Linux operating systems.