NextStream supports Nvidia Tesla C-class GPUs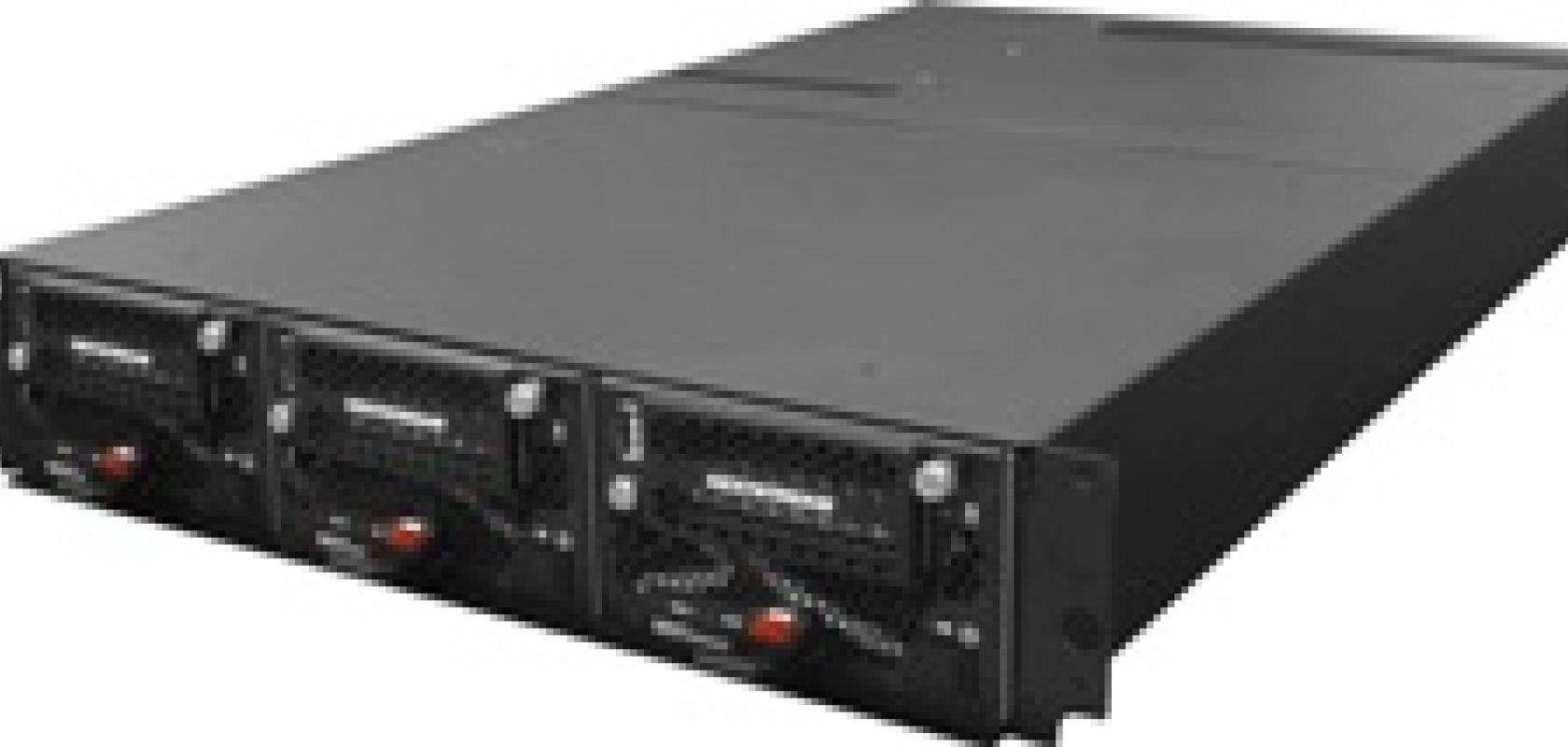 NextComputing's NextStream dense streaming blade server now supports Nvidia Tesla C-class GPU computing processors, including the recently released Tesla C2075. At two rack units (2U) high, the NextStream is optimised for high-performance computing tasks that require a mix of traditional multicore CPU processing with GPU co-processing in a dense form-factor.
Traditional blade servers, while optimised for density in large-scale installations, require a significant investment in rack real estate. Typical blade servers start at 5U high and those that are optimised for heavy GPU computing are often 7U high or greater. While this makes practical sense for large cluster deployments in data centres, the combination of CPU and GPU density is now a requirement across multiple industries. This includes projects in smaller environments like remote research labs or in vehicles such as aircraft or ships.
The NextStream high-density blade server solves this problem by loading up a 2U chassis with maximum CPU processing, support for the latest Nvidia Tesla GPU computing processors, integrated Ethernet switching, and a dedicated management PC module for in-chassis direct management of blade nodes. The NextStream 2U chassis can house up to three independent dual-processor blades, each with dual Intel Xeon 5500 series processors (up to six cores per CPU) and 96GB memory, for a total of 36 processing cores and 288GB of memory per chassis. Each blade has its own PCI Express 2.0 x8 expansion slot and internal Gigabit networking between blades, providing further space savings by eliminating external Ethernet switches.
In a GPU-optimised setup, the NextStream can be configured with two blades, each with dual six-core Intel Xeon processors, 96GB RAM, and a dedicated Nvidia Tesla GPU computing processor on a full PCI Express 2.0 x16 slot. Additional expansion space is available for a third Tesla processor on one of the two blades, or for other expansion cards and storage.