Automating and digitalising the lab to accelerate future research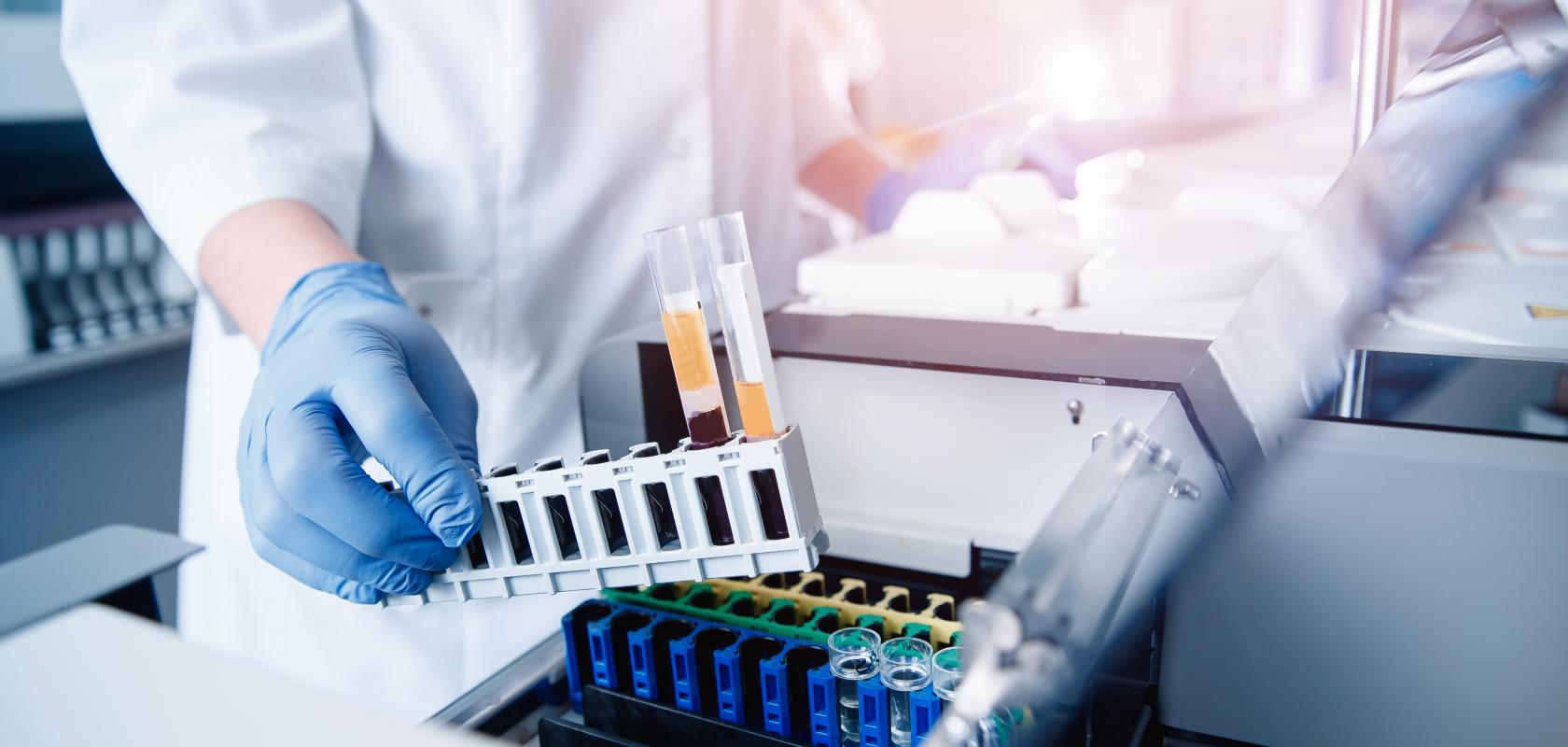 The advent of technologies such as artificial intelligence (AI), machine learning (ML) and cloud-based platforms is revolutionising how we approach data-driven scientific research. Luca Valeggia, senior vice president Laboratory Automation at Tecan, delves into how advanced digital innovations are paving the way for greater speed, reproducibility and operability in the labs of tomorrow.
The start of the COVID-19 pandemic saw the introduction of government-imposed lockdowns that brought many labs around the world to a complete standstill. This led to a huge research backlog in academia, and put pharma and biotech companies to the test when trying to meet critical deadlines and demands. Fortunately, even before the pandemic, many pharmaceutical manufacturers were pushing for new methods to accelerate drug development, with the introduction of more automation and digital technologies. This put them in a good position to drive vaccine development in record time, and highlighted the importance of increasing efficiency and productivity in the lab to the wider scientific community.
Embracing automation
The benefits of laboratory automation are well known: increasing throughput, reducing human errors, and freeing up scientists to focus on other tasks. Automation will therefore be a vital component for the labs of tomorrow, releasing researchers from time-consuming and labour-intensive tasks to boost overall productivity. As an industry leader in liquid handling and automation solutions for over 40 years, Tecan has helped innumerable labs to increase the reproducibility and efficiency of their workflows, accelerating groundbreaking research. Laboratory automation has been developed hand-in-hand with advances in software and data management and, as both new and existing technologies generate ever more data, it has become increasingly clear that the future of life sciences research doesn't stop at automation. Labs need to be able to efficiently store and manage large quantities of data and, just as importantly, make it available for others to access – either within their organisation or with external collaborators – via encrypted data sharing. With data and connectivity demands constantly increasing, this will require game-changing innovations to help scientists navigate the maze of data, metadata and digital security, ensuring that the digital ecosystem does not become a bottleneck that hampers the speed of research.
An open approach
Tecan has always firmly believed in the concept of open automation, enabling researchers to integrate instruments and devices from different vendors to create the ideal solution for their workflow. Our strategy for the digitalisation of the lab follows the same principles, developing solutions that allow diverse systems throughout the entire lab – or even between labs – to communicate seamlessly without the need for manual interactions. This limited, two-way sharing between connect technologies as part of an open laboratory ecosystem builds on the early successes of automation and digitalisation that have already been achieved in many sectors, many of which are directly benefitting users and providing valuable information to drive further development.
A crucial consideration for any lab investing in digitalisation – particularly those in the clinical or pharmaceutical sectors – is data security. Digitalisation doesn't mean unrestricted access to researchers' valuable data, but rather the exchange of key information between instruments, establishing a symbiotic association to allow more effective control and optimisation of laboratory workflows. For this reason, Tecan has chosen to focus on transparency and analytics, looking at how we can use the large quantities of metadata generated by every connected instrument to provide insights about what a system is doing, how effectively it is doing it, and how it can perform better. This information can then be used to further enhance reproducibility and traceability, while also presenting ways to optimise workflows with the help of using AI and ML.
Taking the next step
Understanding what functions a system is being used for, at what times, and how it is performing, are all crucial pieces of the puzzle when it comes to planning and optimising automated workflows, and are especially important when investing in new equipment or setting up a new lab. Historically, much of this information would have been difficult to capture, and this challenge led directly to the development of technologies such as the Tecan Connect app and Introspect software. Introspect is a cloud-based platform that allows users to remotely monitor automation workstations, with real-time access to instrument uptime, consumable usage and run success data. This software can streamline data from multiple instruments – across multiple locations – offering easy to interpret dashboards to help proactively manage and improve lab performance. But this is just the first step in our digitisation journey, and we continue to focus on developing exciting new solutions and features that give users the ability to leave the lab with complete confidence. Overall, our aim is to deliver a completely digitalised laboratory environment, providing researchers with the ability to remotely plan, start and monitor their experiments to accelerate drug discovery and life sciences research.