Pharma 4.0: How connectivity, automation and advanced analytics accelerate innovation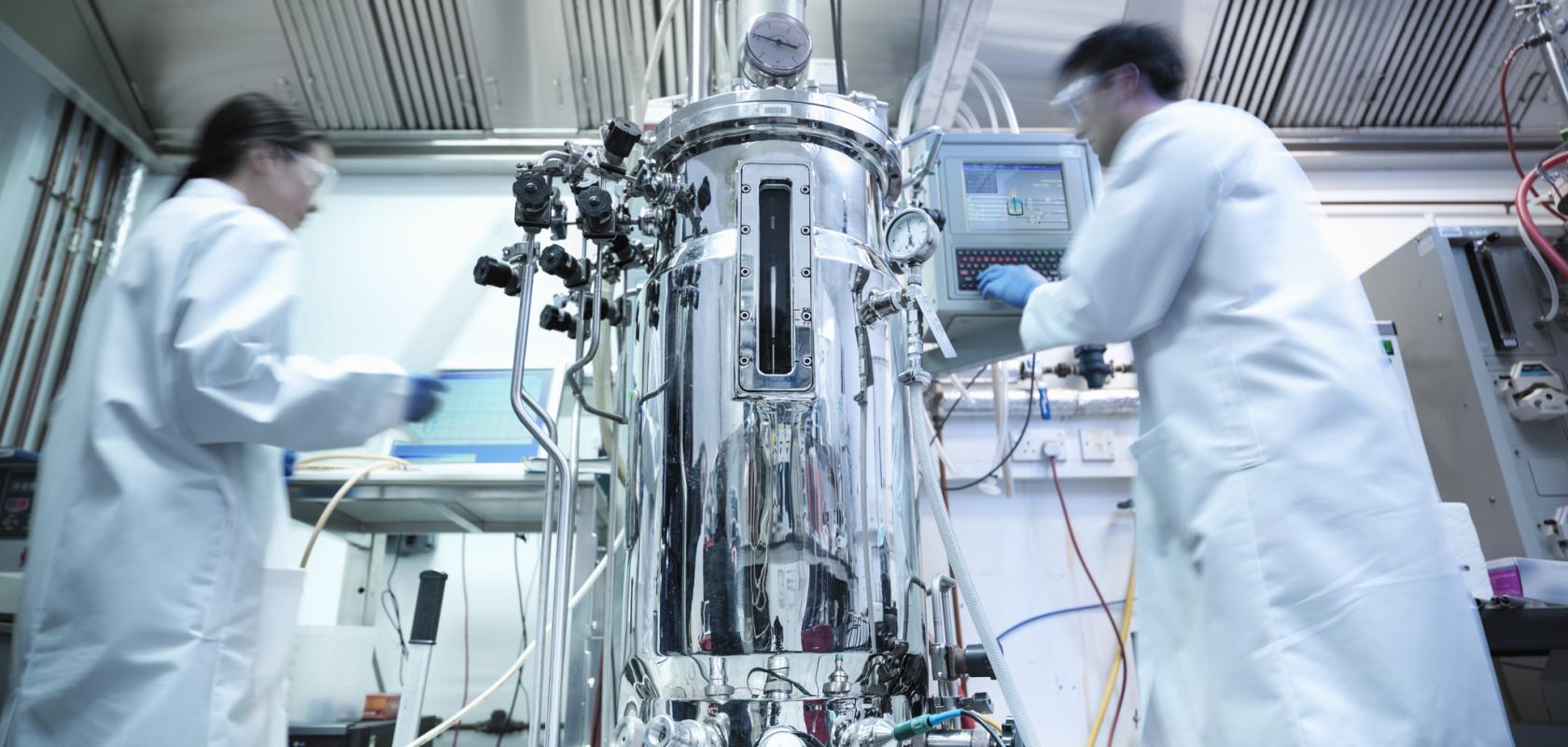 We are in the middle of the fourth industrial revolution. Industry 4.0, as it is known, is being driven by digital transformation, enabling connected, automated processes and equipment to make life simpler. And it's happening everywhere — including the pharmaceutical industry. 
The application of Industry 4.0 principles in the pharmaceutical lab — Pharma 4.0 — creates an intelligent environment enhanced by artificial intelligence and machine learning (AI and ML). Here, automated decisions are based on real-time data collected from connected systems. But the life sciences are still behind in their adoption of digital transformation. By not making changes to their processes, data use and collection, many pharma labs remain siloed and miss out on the opportunity to accelerate innovation using more insightful data analysis.
To achieve the benefits of Pharma 4.0, organisations need to be able to create value using digital technologies — known as digital maturity. So, how can pharma labs improve their digital maturity to streamline their lab processes and realise the full potential of their data? We look at how to achieve digital maturity, and what to consider when implementing AI and ML in the lab. 
Digital maturity: Three key steps
Digital maturity sets the groundwork for Pharma 4.0. But the digital transformation journey to reach maturity is complex, and it can be daunting to know where to begin. While each journey is unique, and every laboratory will be at a different stage, it can typically be broken down into three steps — connect everything, establish automated end-to-end workflows, and implement advanced analytics.
1. Connect everything
For true digital maturity, you should connect as many elements as possible, including processes, instruments, systems, consumables, and people. Connected data offers several benefits, including:
No transcription errors, leading to improved laboratory data quality

Freed up time for personnel, so they can focus on higher value work

Real time data management, access, and reporting for easier regulatory compliance  

Improved sample and consumable management for full traceability
The first step to building connectivity in your laboratory is by implementing an advanced lab information management system (LIMS).
2. Establish automated end-to-end workflows
Once you have connected your capabilities, you have the perfect foundation to connect your workflows. Now, you should start looking at workflow automation solutions to help accelerate your science and drive lab productivity. Automation can:
Enhance reproducibility

Maximise throughput

Reduce manual handling errors 

Ensure flexibility to scale
As well as robotics solutions, an integrated software environment including a LIMS is vital. Such integration combines connectivity with workflow automation, enabling you to link all your processes for a full end-to-end workflow.
3. Implement advanced analytics
Finally, with your workflows optimised, it's time to make the most of your data with advanced analytics such as AI and ML. From identifying the most promising compound to determining optimal parameters during drug manufacture, AI and ML can turn your data into valuable insights at every step of the way. 
Advanced analytics allows you to:
Make informed decisions on downstream activities

Identify undetected trends

Get deeper insight from your data
Taken further, you can build AI into your workflows to optimise your lab processes, such as notifying users when equipment needs maintenance. More and more vendors are starting to provide data analytics capabilities — even incorporating it within their existing products for ease. 
Successful analytics: The right data for your goal 
Despite the power advanced analytics hold, they are only beneficial if they are implemented correctly. Importantly, AI and ML are most effective when applied to a specific challenge, so can be used to help solve critical questions. For example, are you looking to make a process more efficient, or fail your compounds quickly? By having a goal in mind, you can ensure that you reap the most benefit from your capabilities. 
Additionally, you also need to ensure you have the right data available. The devil is in the detail, so it's crucial to ensure your systems are set up to gather the data you need. Your LIMS, for example, should also collect metadata, as this may be vital for some AI and ML queries. 
As AI and ML use grows in pharma, LIMS are evolving to meet user needs. In fact, platforms are now being launched that bring all the data and metadata you need in the pharma lab together. A richer dataset enables easier data mining, allowing you to get the deep insights your organisation needs to design, develop or manufacture the most promising drug candidates. 
Digital transformation: Get the most from your data
The pharma lab of the future is closer than you think. Three milestones underpin the digital transformation journey — connectivity, automation, and advanced analytics — allowing you to streamline your lab processes and get the most from your data. But laying the groundwork and making your data accessible is key. By selecting the most suitable LIMS, and taking the time to gather the right data and metadata to solve your challenge, you can maximise the success from your digital transformation for years to come.