Product overview:
Matrix Gemini LIMS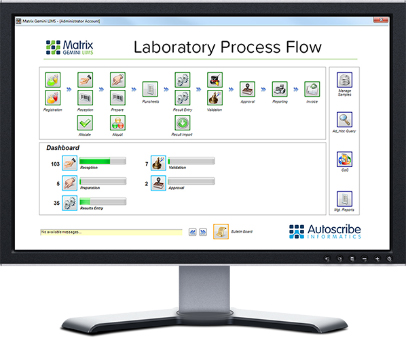 Track samples, manage data and reduce errors in busy laboratories.
Matrix Gemini LIMS is a configurable solution that allows easy graphical modifications to match user requirements exactly. No software coding skills are required. Features built-in ELN, LES, and QMS modules and interfaces to laboratory equipment and ERP systems.
Accurately manage large volumes of data to strict standards in your laboratory with a solution that effortlessly evolves as needs change.
Matrix Express LIMS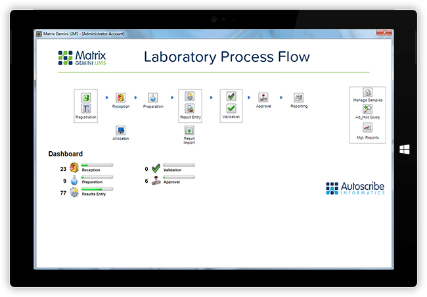 Matrix Express is the perfect Laboratory Information Management System (LIMS) for smaller laboratories or as an introductory LIMS in larger organizations.
Designed to be used 'off-the-shelf', Matrix Express provides all the basic functionality required in a LIMS including sample/work registration, test allocation, sample receipt, sample preparation, result entry, limit checking, result validation, sample approval and reporting. In addition, sample and test status may be monitored in an easy-view color coded screen. Upgrades and additional modules are available to increase functionality of the LIMS System as the organization grows.
Matrix Tracker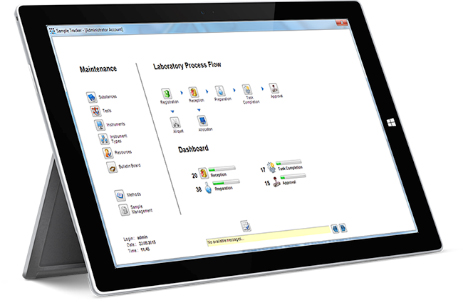 Matrix Tracker is the perfect tool to track samples, reagents, consumables, waste, or assets within your laboratory. The unique flexibility of Matrix software means it can be quickly configured to meet your exact needs. Our powerful Matrix graphical configuration tools enable allow you to setup and modify the workflows, screens and menus to meet detailed requirements.
Matrix Gemini Stability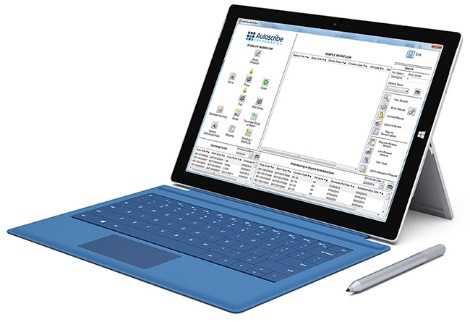 Matrix Gemini Stability provides a stability management system for complete control of stability studies for a variety of industries. This includes creation of the stability protocol with its various notes, required fields and imported documents.
The system is also capable of producing projected shelf life trend analysis.
Matrix Gemini Web Portal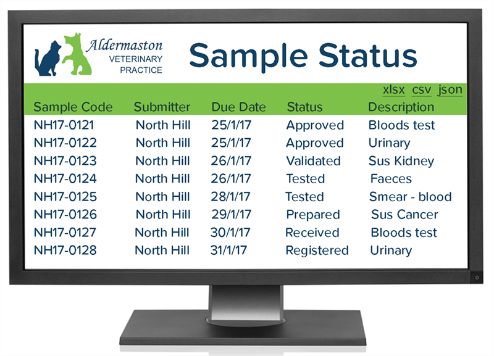 The Matrix Gemini Web Portal allows contract and in-house laboratories to provide 24/7 access, so clients and staff can check on the status of their test samples, view test results and download invoices at any time of day, from anywhere.
Easily branded and incorporated into your own website it allows controlled access and viewing of test status, results and much more.
Matrix Gemini Field Analytics System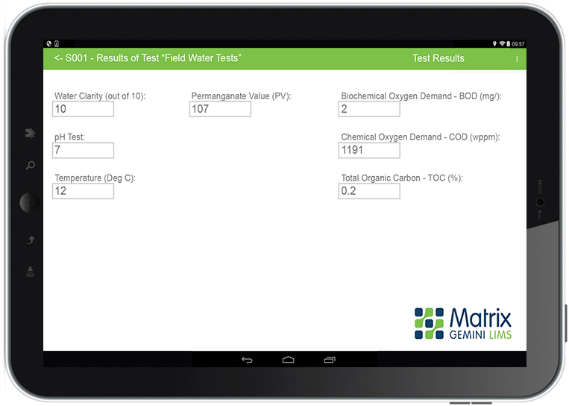 Beyond the confines of the Laboratory connection to a LIMS via the Internet can become challenging. Poor mobile coverage can mean 'notspots' occur all too often, stopping you uploading sample information and test results in the field.
The Matrix Gemini Field Analytics System extends the lab to the field allowing you to work off-line, and upload data to the LIMS at your convenience.
Company overview:
Autoscribe Informatics offers industry leading configurable future-proof LIMS software. With 30 years' experience our solutions are configured to match user requirements and can easily adapt as needs evolve. Matrix Gemini LIMS (LES, ELN & QMS) allows you to track and manage testing activities within a controlled environment with ease.
Address:
1 Venus House,
Calleva Park,
Aldermaston,
Reading,
RG7 8DA, UK