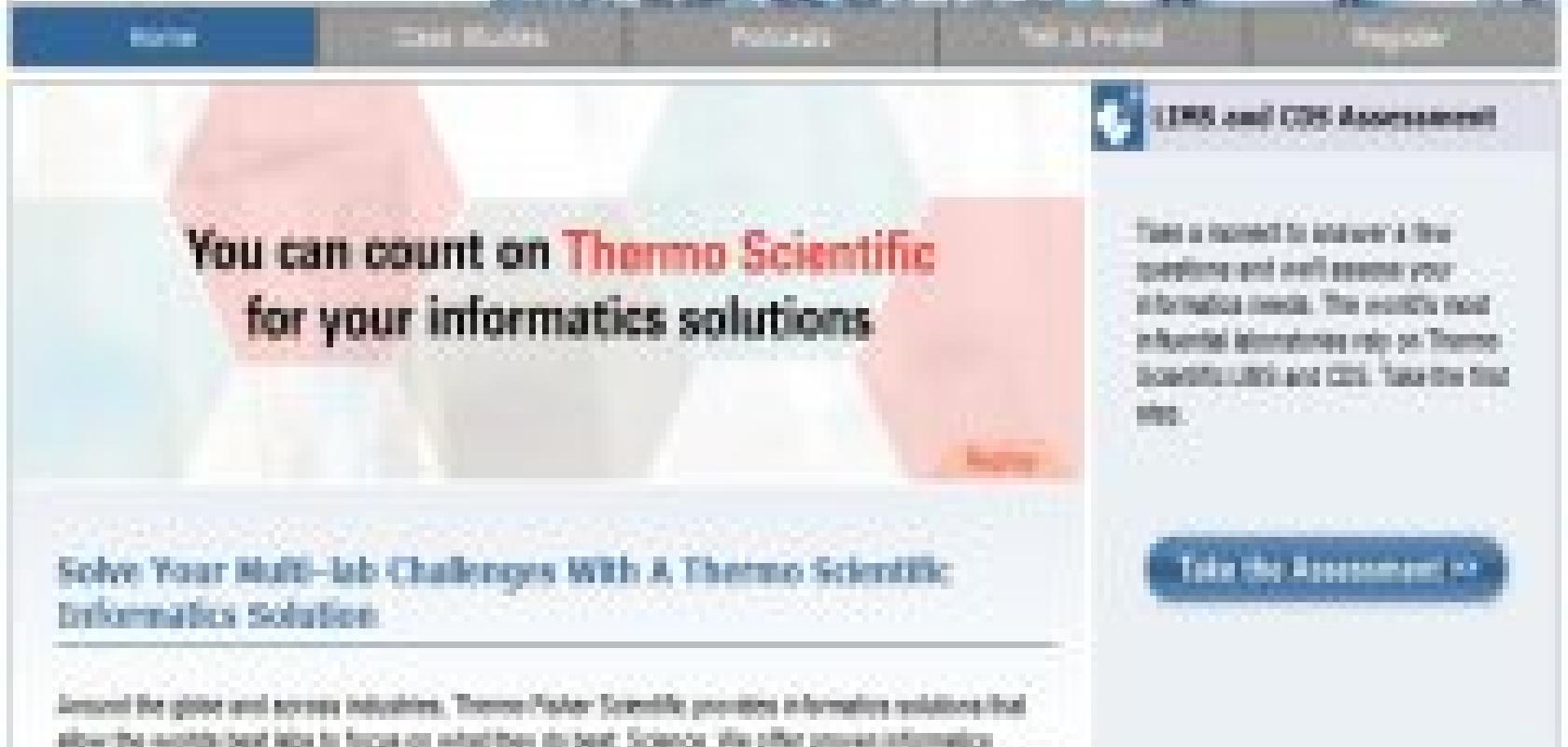 Thermo Fisher Scientific has developed a new interactive web-based tool designed to help customers make informed decisions regarding Thermo Scientific informatics software and provide focused content regarding their industry needs. The new web tool, available at www.thermo.com/solutionfinder, is targeted at the analytical and laboratory markets, and provides technical questions to help informatics professionals select suitable LIMS (Laboratory Information Management Systems) and CDS (Chromatography Data Systems) to meet their application needs. 
This comprehensive new web tool is intended to simplify the specification of software products in laboratories across industries as diverse as chemicals, pharmaceuticals, life sciences, contract research, forensics, academia, environmental, metals and mining and consumer products. Through a logical series of questions and answers, this new user-friendly web tool serves to identify the needs of an individual, allowing users to quickly and easily determine the appropriate software for their specific application requirement.  It also provides new and existing users access to a comprehensive set of tools - such as industry pages, case studies, articles, podcasts and other valuable information.
In addition, the new informatics Industry Resource Centre (www.thermo.com/industrylims) is a source for further application-related information. The informatics resource provides industry-specific areas online for the following industries: metals and mining; environmental; chemicals; water and wastewater; pharmaceuticals (including drug discovery & research, manufacturing and cros); forensics; petrochemical and food and beverages.