Identifying market changes in LIMS software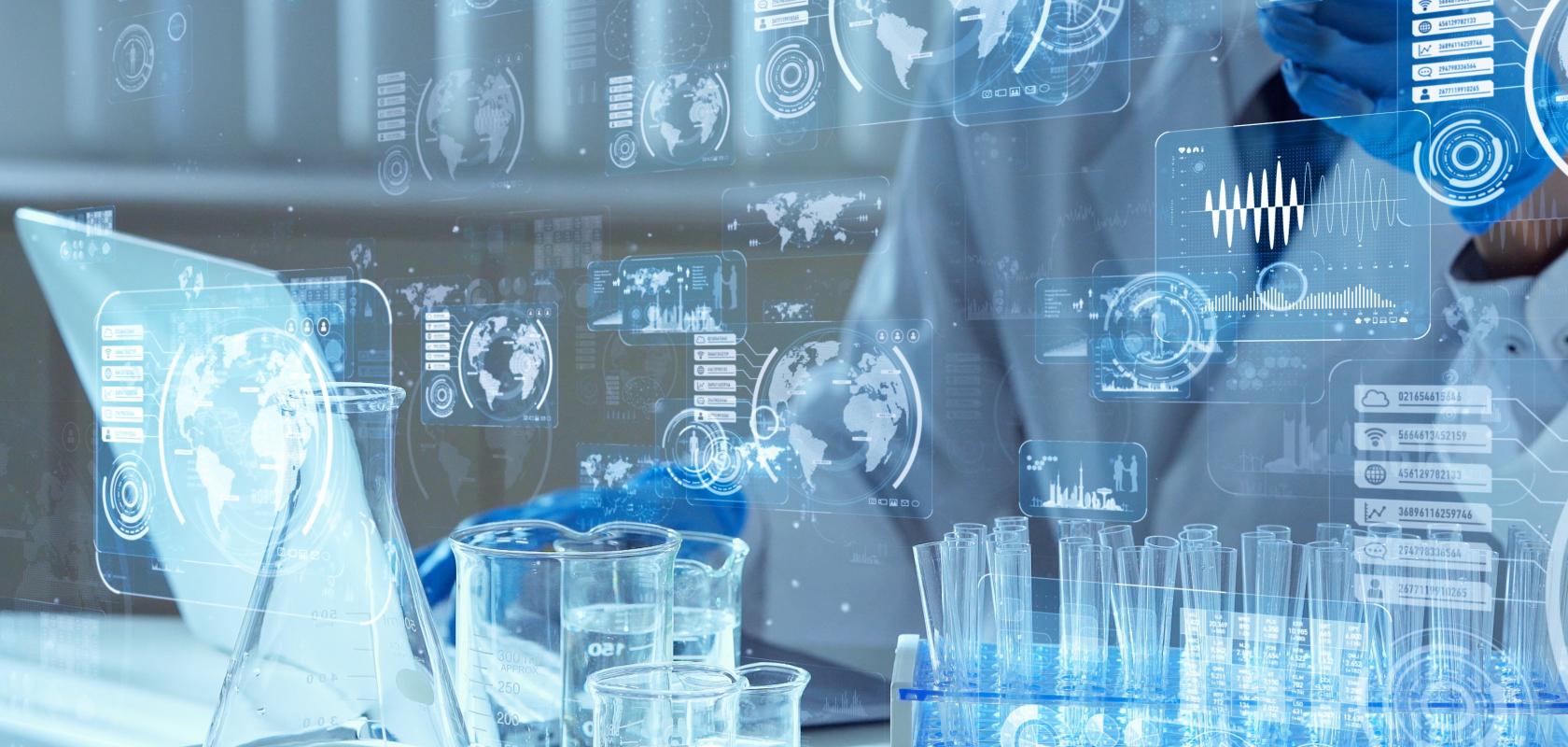 What do you think have been the biggest changes in the LIMS/ELN market over the last 12 to 18 months?
Christian De Franceschi – LabWare Europe managing director: In the last 12 to 18 months LabWare has seen many organisations investing resources in their 'digital transformations' programs to improve the way they manage the data they generate on a daily basis. Laboratories that use LIMS and ELN have expanded the footprint of their application to more new areas in order to achieve 'paperless laboratories'. Customers have also indicated a preference for Cloud-based systems and some of them have adopted SaaS solutions. SaaS often has a 'pay as you go' pricing model, requiring no capital expenditure (CAPEX) and instead using operational costs (OPEX). These technologies have acted as an 'enabler', allowing LabWare customers to take advantage of the LabWare Mobile App and other remote access functionalities to allow their personnel to work effectively during the lock down periods that have characterised the Covid pandemic. Our customers have been able to seamlessly operate while their teams were remote working, which has turned into one of LabWare's key advantages.
Jana Erjavec, chief commercial officer at BioSistemika: In general, we have observed a lot of mergers and acquisitions in the past two years. It seems that in order to address the user needs, companies are forming consortia, or bigger ones are acquiring smaller companies. For example, at the end of 2021, Lab archives were acquired by Insightful Science, and in summer, Abbot's Starlims was acquired by Francisco Partners.
Andrew Anderson, VP of innovation and informatics strategy, ACD/Labs: Not being an ELN/LIMS provider ourselves but supporting our customers' workflows by integrating our technologies to these systems, gives us an interesting perspective on this market. In the last year and a half we have seen that while R&D organisations continue to rely on ELN and LIMS for the primary use of data (recording experiments and associating experiment/sample information), they're struggling to use these legacy systems to map this information for use in ML and AI applications. Data science applications continue to drive investment in technology in the life sciences. While ELN and LIMS technologies are evolving, electronic capture of data across all systems within an organisation and making that data usable for secondary applications is a significant challenge. Not one, necessarily, for these systems to address. 
Patrice Bilesimo, STARLIMS group product manager: Laboratories will require IT solutions to integrate all data from ideas to consumers to stay competitive. The end goal is to enter data once and flow it through all the business processes. Following this logic, LIMS and ELN solutions, which once played distinct roles in the past, need to collaborate better within an enterprise-wide system capable of supporting forward-thinking data strategies. Our STARLIMS solution suite combines all required data management functions and easily interoperates with existing systems. We believe that digital solutions should favour inter-operability and easy configuration to fit complex lab workflows today and tomorrow. 
Laura Marozsan, marketing intelligence manager, Thermo Fisher Scientific: Over the course of the last year and a half, CIOs have been faced with a tremendous amount of pressure to develop operational mechanisms for life science organisations to expedite their research and development efforts. The traditional LIMS/ELN monolithic architectures have become a limiting factor in creating mechanisms to accelerate R&D pipelines. CIOs are now looking to implement platform technologies to lay the foundation for their digitally transformed laboratories. Platform technologies differ from LIMS/ELN products in that they provide a consolidated architecture to connect your existing laboratory software and instruments, while also allowing for more robust technologies to be implemented.
Thomas Schmidt, marketing director, software and informatics, Agilent: The Covid-19 pandemic has been a catalyst for the digitalisation of laboratories, driving unprecedented demand for innovative LIMS and ELN systems to unlock lab digital transformation in order to avoid complete shut-down, and to be able to continue their work safely. It accelerated the need to deploy secure cloud-based LIMS and ELN systems solutions for more efficient remote-based working. We are now able to establish a productive environment within a record two weeks, from the initial point of customer contact to full validation. This pressure of operating during a pandemic also made it obvious that the implementation of increased automation is necessary for laboratories to remain operational. These new measures are the foundation blocks for the journey towards complete digital transformation of the lab. This digital journey can lead to many other changes such as the end of paper-based workflows, cost savings, and more efficient compliance reporting.
How do these changes affect scientists and end-users?
De Franceschi, LabWare: Our technologies helped customers to ensure that the changes required by the new pandemic situation could be introduced quickly and at low cost. This allowed organisations to help keep their personnel effective even when working remotely. For many scientists and end users, remote working has required a drastic redesign of their day-to-day activities (for instance no paper documents were necessary while working from home) and this could only be achieved using tools that are powerful and flexible enough to be tailored to the new needs and continuously changing situation. Teleconferencing and screen sharing have become the norm. Software as a Service (SaaS) solutions have been used to speed up the implementation process while Cloud deployments have made laboratory solutions available anywhere, anytime. At the same time the power of mobile devices (cell phones and tablets) has been exploited by the LabWare Mobile app, introducing new ways of running existing processes with portable devices that are always at hand. In some cases, this has also opened doors to simpler and smarter ways of working effectively.
Erjavec, BioSistemika: The laboratory ecosystem is complex, and there is no one solution that fits all needs. Moreover, an ELN or LIMS system cannot be used to its full capabilities if they are functioning as stand-alone solutions. This means that systems need to be able to integrate with instruments and other software; however since the landscape is so diverse, this seems almost like mission impossible. Therefore, it makes sense for the providers to join forces and offer a diverse portfolio of solutions, which they can tightly integrate and provide more value to their users.
Anderson, ACD/Labs: Organisations that are on a successful digital transformation trajectory seek to accomplish two objectives simultaneously: to maintain or improve system usage productivity; and supplement scientists and end-users with accurate predictive models. Automated data entry and result association helps with the former while also reducing the risk of manual data entry. Prediction guides scientists and end-users to optimise the experiments they actually perform. These efforts have required scientists to adopt some requisite business process changes. Particularly with assuring machine-readability of data. Such business process changes must be tempered to minimise impact on user productivity.
Marozsan, Thermo Fisher Scientific: Platform technologies allow the four main pillars of the laboratory to become connected: the people, consumables, instruments, and reagents. This puts the scientist at the centre of everything they do. Instruments or software systems that were once siloed due to differing vendors, now have one common place to communicate; allowing for the scientist to truly have all of their data from across their organisation in one location. This shift allows for scientists to work more efficiently and productively and focus on what matters most – creating novel discoveries and getting life changing treatments into the market as quickly as possible. 
Schmidt, Agilent: Just like workers in other industries, lab users have also had to adapt to remote working during the Covid-19 pandemic. The shift from running experiments in a laboratory to sitting at a computer screen at home has had its challenges. Lab users have had to plan experiments ahead of time to ensure correct use of the facilities, and then analyse the data from experiments remotely whenever possible. This has had an impact not only on the LIMS/ELN user, but also on accessing the instrument data systems where scientists are getting their results. To overcome this, we equipped our customers with software and free licenses to enable them to access their data from home. 
How can LIMS/ELN software support scientists to overcome these challenges?
De Franceschi, LabWare: At LabWare we are providing ways of simplifying and consolidating disparate complex processes using Visual Workflows and Data Analytics capabilities that can boost operational efficiency and turn data into information. To generate more reliable and complete data, Method Execution / Laboratory Execution has been widely implemented to support scientists and operators capture more metadata in a natural and efficient manner. Remote working is taking a toll on levels of personal interaction (that in some scientific spaces is a critical factor that leads to collaboration and brainstorming); the use of modern LIMS and ELN tools allow for better information sharing and effective ways of collaborating online.
Erjavec, BioSistemika: ELN and LIMS systems should have a great user experience to address some of the aforementioned issues. User experience directly affects adoption, and it saves time in people already too busy schedules. These are software that people use for hours while working and every single day therefore, it needs to be intuitive and pleasant to work with. We have to understand that every one of us is using applications for personal use that require only a few clicks to do anything, take photos, schedule a meeting or publish a post. This should be no different with laboratory apps. Moreover, vendors should provide excellent support to their users; the first few weeks are critical to implementation success. Also, enabling tight integrations between different software will drive digitalisation and ultimately digital transformation in laboratories.
Anderson, ACD/Labs: First and foremost, establishing an experimental data management system, which can integrate to ELN and LIMS. This avoids the effort of having individual applications support data entry, association, and extraction. Also, developing facile business rules for metadata entry – pertaining to experiment, sample, and method information – allows for more automated integration between ELN, LIMS, and experimental data management systems. Finally, as vendors, assuring that facile integration is afforded by having well documented APIs for systems is essential.
Bilesimo, StarLims:  An ELN replaces paper-based notebooks. They promote compliance through consistency and adherence to protocols. An ELN makes it easy to review results and associated documentation and helps companies protect their intellectual properties. Scientists appreciate using LIMS for their reduction of paper-based processes. LIMS helps with the automation of time-consuming laboratory processes such as sample management, data entry, inventory, and more. A LIMS also helps safeguard data integrity, particularly for large bio-repositories, and make data and samples more accessible, eliminating many error-prone manual steps. STARLIMS can combine the benefits of both functions to avoid any gap in data management from samples to results, which is a far superior technical alternative to making standalone point solutions communicate.
Marozsan, Thermo Fisher Scientific: Data is one of the most valuable assets of a life science organisation. Therefore, LIMS and ELN continue to be a necessary technology to ensure efficiency and quality in the laboratory. These software systems play a critical role in ensuring each step of the laboratory workflow is documented, reviewed, and safely stored. They also provide an environment for scientific collaboration amongst R&D teams to share and communicate scientific findings quickly and efficiently. Platforms provide an adjacent technology to LIMS/ELN software. By connecting a LIMS and/or ELN to a platform it allows for scientists to utilise the data generated by a number of previously siloed systems. As data becomes more fluid and available, more advanced analytics capabilities (AI/ML) can be conducted to optimise research, development, and manufacturing processes.  
Schmidt, Agilent: LIMS and ELN systems are traditionally distributed systems. This is an important foundation to enable the collaboration throughout the lab. Although most of the laboratory informatics systems aren't cloud-based deployments, these LIMS or ELN distributed systems can be enabled for remote access to your experiments and data. To do this, however, IT must manage secure, remote access to a central repository. 
How are customer requirements changing over time?
De Franceschi, LabWare: The modified business landscape has produced an increasing demand of fully ready-to-run systems, with little to no configuration efforts required in order to start using the system and meet market requirements; a clear example comes from Covid testing laboratories which had to start from scratch or scale up their operations in very short timescales. Many organisations have also taken the chance to invest into 'digitalisation projects' that will streamline their operations and reduce costs while improving the quality of the information available at any level of the company, from the shop floor operators up to the top management. Data managed or generated inside LabWare applications are used to feed 'data lakes', one of the trending topics in the last couple of years. This data is then used for data analytics or with artificial intelligence (AI) applications. The increased use of IT systems has also led to more attention to cybersecurity issues, which have been addressed by implementing solutions that are well established and proven in the market.
Erjavec, BioSistemika: We have observed many changes in the past five years. For example, five years ago, we still needed to explain to our customers what cloud technology means; this has now become a golden standard in the industry. Customers are now increasingly used to using mobile devices in the labs, which drives the development of mobile apps, including mobile versions of LIMS and ELN systems. We also observe that users are becoming fully aware of the capabilities of ELN and LIMS systems, which drives the need for integrations with laboratory instruments and other software. And since integrations are not scalable if done by each customer separately, vendors should be the ones to provide them. Years ago, a similar trend has been observed in other industries and with other tools, such as ERPs and CRMs.
Anderson, ACD/Labs: Certainly, the desire to leverage AI and ML for guiding users prior to the usage of laboratory execution systems has only recently become a priority for system stakeholders. Additionally, the desire to have an AI/ML-integrated Design-Make-Test-Analyse (DMTA) cycle has become a major 'user experience' challenge. Our efforts as vendors are focused on establishing the appropriate data models, integration means, and user experience to assure a facile augmented DMTA cycle.
Bilesimo, StarLims: Replacing paperwork, speedy up procedures, and better compliance is not good enough anymore. Customers expect a digital solution to transform their workflow: efficient, rational, fast to deploy, and the end-users should adopt it happily. STARLIMS has taken an evolutionary approach to informatics development so that our suite of tools can grow and adapt in parallel with the data requirements, formats, and requirements of laboratories taking on new analytical technologies and workflows. It's about empowering manufacturing, R&D, and testing laboratories with the ability to negotiate the rapidly evolving technological and data landscape seamlessly so that they can protect their investment and derive maximum insight from virtually every piece of data, enterprise-wide.
Marozsan, Thermo Fisher Scientific: In the past a LIMS or ELN purchase would have been a niche or standalone purchase within a single laboratory, now organisations are looking at these purchases more holistically – how does this technology fit into our long-term digital strategy. Furthermore, how does this vendor fit into our long-term digital strategy? Does the vendor have a stable financial future, are they innovators, and will they be a partner in our digital transformation journey? It has become imperative for customers to prioritise vendors that have sustainable technology roadmaps that are forward thinking to ensure that their organisation is set up for a digitally enabled future. Vendors that are offering platform technologies and LIMS/ELN capabilities are proving to be innovators in the laboratory informatics market – platforms reduce technical debt and provide a fully harmonised architecture. 
Schmidt, Agilent: The emergence of the Covid-19 pandemic, and ongoing repercussions with employees needing to isolate, demonstrated the need to future-proof laboratory operations. Digitisation and automation projects are being prioritised as necessary for the laboratory of the future. Remote access to data and experiments have become an increased priority. Previous concerns over the deployment of cloud systems have done a 180-degree turn to almost make cloud deployments a prerequisite. Installing a modern cloud-based client and outsourcing this into the cloud alleviates the requirement for customers to think about deployment, security issues or maintaining infrastructure. IT costs are significantly reduced compared to traditional classic server systems with a desk-top client.
What are the main challenges users face when deploying new technology?
De Franceschi, LabWare: LabWare has noticed that, in some cases, users struggle to appreciate the possibilities new technologies offer; there is a tendency to implement old processes with new technology instead of revisiting how the process could be changed or improved. At the same time, functionalities and workflows that are thought to be simple, if not trivial, may turn out to be more complex than anticipated. New technology can introduce a new set of unknowns that need to be considered. Finally, companies are always balancing the desire to keep a working solution static (pushing back on changes to minimise risks) versus updating it to meet new requirements or to work on updated IT environments (to maximise efficiency and user experience).
Erjavec, BioSistemika: When an organisation or a department deploys new technology, it is crucial to align among all stakeholders. Digitalisation projects often fail, and one of the main challenges is user resistance. Management needs to understand that resistance is a function of disruption that cannot be avoided and needs to be managed. Management should continuously communicate the importance of deploying new technology, in this case, digital tools, and involve all stakeholders. It should be a two-way communication – people need to be involved and be able to provide feedback. The goal is to establish a digital culture and good practices in change management so that next time a new system or process is implemented more smoothly.
Another challenge is that organisations are setting too ambitious plans. They often want to go from a mainly paper-based system to a fully digitalised system overnight. In some cases, this can be done, however in most cases, people get overwhelmed with all the changes and extra work they are doing on top of their busy schedule. Ultimately, they fail to implement anything at all and return to using an old system. Hiring a consulting company can really help with setting up the priorities and the right strategy.
Budgeting can also represent a significant hurdle when implementing a new ELN or LIMS system. The projects tend to be under-budgeted or not budgeted at all. Besides allocating enough money, also internal resources need to be planned and budgeted accordingly. It makes sense that existing employees do hands-on implementation since they understand their processes in great detail. However, implementing a new system will require their time and dedication, so it is essential that their schedule for everyday operation is adapted and ELN/LIMS implementation projects considered as any other project they are doing.
The last thing I would like to mention is historical data. Older organisations have a lot of historical data, which they believe should be imported into a new system. However, this often represents an impossible task, and they decide to keep the old system. An excellent alternative to this is a hybrid approach, meaning that you implement ELN/LIMs for new projects and keep legacy data in the old system. And there is very positive feedback from the market that the two systems can co-exist.
Anderson, ACD/Labs: Scalability and extensibility are the most significant challenge areas. When one considers the broad scope of scientific data formats across disciplines, and the sheer volume of data being generated within the modern laboratory, the implementation of supporting systems must prioritise scalability and extensibility. We have been working with key clients, starting with critical areas of their R&D activities, to establish such integrated experiences. We recommend pressure-testing the integration of so-called Analytical Data Management Systems to ELN and LIMS (along with other requisite integrations) to ensure that the volume and variety of data can be effectively leveraged in a production implementation.
Bilesimo, StarLims: The main challenges could be related to:
User adoption - The success of any system implementation is most reliant upon the user community being willing to use and trust the system. The fundamental axiom held by LIMS users is that the software must make life easier, not more complex, and software that increases user workload invites shortcuts and workarounds— none of which benefit the enterprise;
Training – using the new tools correctly and effectively is not only a matter of having resources with the right skillset but providing relevant training to the users to make the most of it; and
Achieving perfect fit: the deployed system must adapt to the workflow, not the other way around. STARLIMS solutions provide sustainability and a high degree of flexibility to maintain performance in ever-evolving fast-paced industries.
Marozsan, Thermo Fisher Scientific: The main challenges that users face when deploying a new technology are learning how to integrate this new technology into their day to day routine to accelerate their operations, understanding the benefits of the technology and how to utilise those benefits, and ensuring that there is a point of contact to help address system training. These challenges can all be eliminated by selecting a vendor who has the resourcing to ensure a successful implementation and deployment process.  
Schmidt, Agilent: Introducing new technology always comes with benefits and challenges. Of course, some lab users really welcome the new technology and the user experience it brings, others who are more used to paper-based workflows may have to leave their comfort zone to embrace digitalisation and automation. Correct training is vital to support this transition. Learning how to integrate different types of automation can also be challenging: end users may be using systems from different vendors. As a solution provider, it is our responsibility to not only make sure that our LIMS / ELN products are vendor agnostic so it can be fully integrated, it is also our role to educate customers in the creation of fully digitalised workflows.
Topics