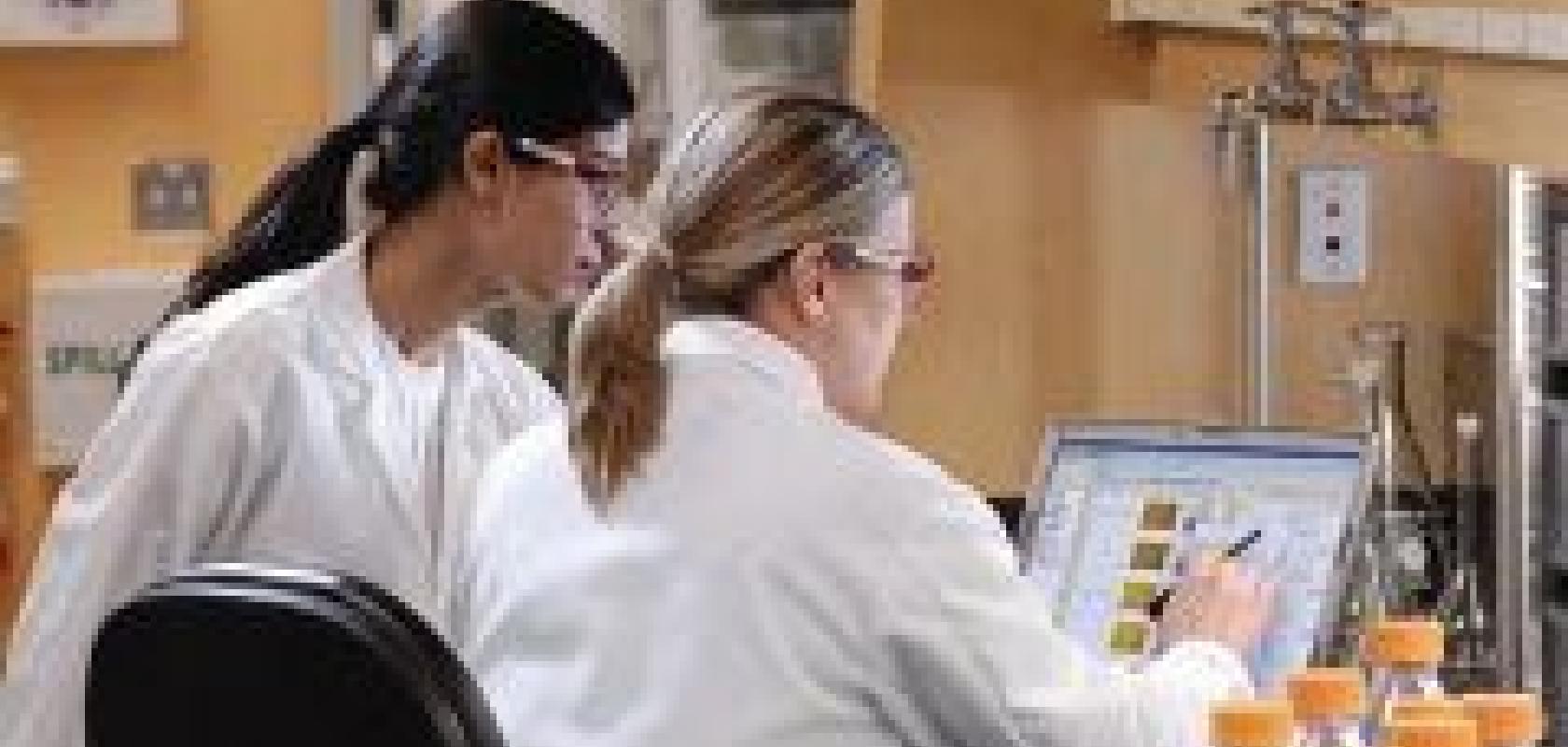 'Bringing a drug to market is one of the most difficult and costly research and development activities, because of the complex environment in which they are used – the human body.' So says Trish Meek, director of product strategy, life sciences at Thermo Fisher Scientific. This goes some way to explaining the tremendous amount of resource, time and money pharmaceutical companies pump into R&D. To refine a lead into a marketable drug can take years and drug companies are constantly looking for ways to streamline the processes. Making the most out of the data generated is a major step in achieving this goal.
Richard Craggs a consultant at Oxfordshire UK-based Tessella, states: 'The ultimate goal is to reduce the time taken to move from milestone to milestone within drug development and, in doing so, to speed up the release of the finished drug into the market.' Tessella's Milestone Tracker software provides medicinal chemists with a tool to track study data and to map the progress of compounds being tested, in diagrams akin to a family tree.
Craggs notes that in the past, large pharmaceutical companies worked very hard at churning out masses of compounds and potential leads, but when it came to developing those compounds for the marketplace, the success rate was low. Smaller biotech companies, on the other hand, produced fewer leads, but had a higher success rate in developing those compounds. 'Large pharmaceutical companies are beginning to change their working practices to make better use of the data gathered,' he says.
Best practices
Traditionally, companies conformed to site-specific or company-specific procedures – whereas today, there is recognition that the majority of testing operations are similar from site to site. 'Ninety per cent of procedures in QC laboratories are exactly the same, and therefore, recently, there has been an emergence of best practices in the QC environment in an effort to reduce costs and improve workflow efficiency,' comments Patrick Pijanowski, general manager, LIMS, at Applied Biosystems.
The emergence of industry best standards is largely a result of openness to collaborate. 'Pharmaceutical organisations are not going to collaborate on areas that provide competitive differentiation,' states Pijanowski. 'However, companies are much more willing to share ideas in order to propagate best practices.' Drug companies, including Pfizer, Baxter Biosciences, and Novo Nordisk, to name a few, are also sharing novel customisations of their SQL*LIMS software in Applied Biosystems' SQL*LIMS Innovation Center Exchange (ICE) – an open-source initiative, but applied within the confines of the SQL*LIMS user community.
By virtue of the fact that best practices are becoming widely adopted throughout the industry, pre-packaged Laboratory Information Management Systems (LIMS) for pharmaceutical QC are available. The SQL*LIMS P4 (Plug and Play Pharma Package) from Applied Biosystems is one such solution, allowing a small start-up company or a laboratory associated with a multinational pharmaceutical organisation to deploy LIMS in two months, including validation, training and go-live. 'This all centres on the industry's willingness to adopt best practices rather than spending time modelling site-specific procedures,' says Pijanowski.
Pre-packaged LIMS solutions can be deployed in a number of areas, whether that is QC or other areas, such as manufacturing. Wockhardt's Wrexham UK site, which manufactures sterile injectables, is using set workflows included as part of Thermo Scientific's Nautilus LIMS to enable the construction of generic LIMS workflows for each of its different product lines. Wockhardt is a contract manufacturing organisation with headquarters in India.
Peter Sheppard, quality control manager at Wockhardt UK, says the implementation of Nautilus LIMS has had a significant impact. 'Sample turnaround times have improved significantly and the ability to incorporate automated processes, such as the control and generation of laboratory worksheets, have also had a positive impact on departmental performance by freeing up analyst time.'
The Kerry plant in Ireland of pharmaceutical company Astellas is also a manufacturing site. It installed LIMS software from LabWare and runs an almost paperless laboratory. John O'Leary, project manager, notes that one of the important aspects of the software is that it can be maintained after implementation by the customer rather than being heavily reliant on the vendor or the project team. 'Being able to maintain the software internally is a big benefit for Astellas, as it allows the business to grow. That's not to say we're not working with LabWare on support issues, but maintenance can be carried out in-house,' he says.
Working in the cloud
Productivity challenges and cost pressures mean that outsourcing to contract organisations has become critical at a number of stages of drug development and manufacturing. 'Pharmaceutical companies are forming strategic partnerships with contract organisations and trying to optimise information handover,' says Meek of Thermo Scientific.
There is an economic aspect to increased collaboration, as internal R&D is very expensive, but it is recognised that the earlier stages of drug discovery are often best carried out in smaller groups. There is also an innovative element, as new ideas are generated through pooling data. A typical partnership would involve one side conducting the chemistry while the other side performs the assays on the compounds synthesised by the chemists. There can also be exchange of expertise surrounding specific areas, such as diseases like tuberculosis (TB). GlaxoSmithKline partnered with the Global Alliance for TB Drug Development in 2005 as part of a joint drug discovery collaboration to improve the treatment of TB.
During an average month, the Wockhardt UK laboratory receives more than 700 samples that require analytical testing. Image courtesy of Thermo Fisher Scientific and Wockhardt.
Sylvia Ernst, director of community growth at California-based company Collaborative Drug Discovery (CDD), feels that collaborative projects have always occurred to some extent, but are becoming higher profile and more numerous. 'A number of large pharmaceutical companies are undergoing strong restructuring to change their whole research strategy so that they are collaborating more frequently with smaller companies,' she says.
CDD's database allows companies to archive and mine data, but it also specialises in data collaboration and, as of April 2009, its system hosts more than a million structure-searchable compounds. The Web 2.0 system stores data in the 'cloud', as opposed to other databases, which are typically in-house systems. Storing data in-house is suitable if all research is conducted within the organisation. However, it becomes more complex to share data, as is necessary in collaborative projects, if the information is stored in internal databases.
Another company storing data in the 'cloud', or as software as a service (SaaS), is Swedish software company Contur Software. Its iLabber Electronic Laboratory Notebook (ELN) is based around the company's enterprise ELN, but operates as SaaS and is designed for smaller businesses that don't have the resources to implement a full enterprise ELN – the software works well with many users, but Contur recommends up to 15 users in the same group.
'Smaller laboratories can adapt their processes to store data in the cloud, but larger organisations might find this more difficult,' says Martin Wattin, CEO of Contur Software. According to Wattin, large pharmaceutical companies are highly structured, in terms of their IT infrastructure, and there are often a lot of different systems integrated into an ELN. Therefore, changing to a SaaS-based model would be a complex procedure and most large pharmaceutical companies will continue to run enterprise ELNs for the time being.
Beactica, a biotech company based in Sweden, implemented the iLabber ELN in 2008. The company has eight employees and conducts fragment-based studies using biosensor technology to identify chemistry starting points for drug discovery programmes. Evert Homan, senior research scientist at Beactica, explains that the company opted for the SaaS model, as it was cheaper to implement, with no server maintenance, and it was financially and technically scalable – extra users can be added easily.
'There is always a transition period and it will take time for the pharmaceutical industry to embrace the technology, but in the future the vast majority of companies could be storing data in the cloud,' comments Wattin.
Centralised systems
Web technology is now vital to a lot of data management software platforms, whether that's through SaaS or enterprise systems. Data exchange format standards, such as XML, have made it easier to deploy enterprise software platforms, and the implementation of centralised systems, which can be accessed via the web, is becoming more important for pharmaceutical firms with sites worldwide.
Centralised systems are advantageous in terms of cost and in terms of compliance to FDA regulations. 'Drug companies are encouraged to adopt common methodology for testing procedures with a centralised system, so variables such as nomenclature and units of measurement are standardised across all sites,' says Randy Hice, director of strategic consulting at Starlims. With increased standardisation the data becomes much simpler to manage and FDA regulations are easily met. The user also becomes transportable and can move countries while the system will remain the same.
Generating reports
One trend in the pharmaceutical industry is the need for harmonisation of data to ensure a level of consistency and to optimise the overall R&D process. Kalexsyn, a Contract Research Organisation (CRO) based in Michigan, US, has been running an ELN from Symyx Technologies since it was formed in 2003.
David Zimmermann, CEO of Kalexsyn, says consistency is important when providing weekly reports for customers, or when preparing patent submissions. 'Some scientists are better at writing up paper notebooks than others, but using Symyx's ELN ensures complete and consistent documentation is kept.'
Kalexsyn's operations manager Becky Gross adds: 'To compile a patent report can take several months when the studies are recorded on paper. The reporting process working from studies recorded electronically, on the other hand, takes days.'
Norbert Bittner, managing director of Up To Data Professional Services, comments: 'Being able to bring relevant information together easily also allows the scientist to interrogate the data much more efficiently. There might be questions that weren't asked when the experiment was conducted that now become key and the same data can be collated and analysed further with those questions in mind.' Up To Data's iStudyReporter product group is designed to bring together data from a number of LIMS or data management systems to create regulatory compliant submission reports.
The integrity of the data is also maintained using an electronic system. The laboratory at the Center for Medical Mycology, at Case Western Reserve University, Ohio, US, runs basic research contracts for pharmaceutical studies, focusing mainly on fungal pathogenesis and the resistance of fungal biofilms to certain compounds. 'Paper notebooks can be amended whereas, using the ELN, the data cannot be manipulated and it's also stamped with the time and date,' says Pranab Mukherjee, assistant professor at the laboratory. The laboratory implemented an ELN from NoteBookMaker and for the last two years has been operating a completely electronic system of working.
Towards a brighter future
How pharmaceutical companies organise their research strategy is a fluid process driven by economic pressures and technological advancements. Ernst of CDD believes there is also a change in the mindset of employees. 'Young people moving into the industry have a naturally collaborative spirit. Their generation has grown up with the Internet and with websites like Facebook and MySpace – if they want a solution to a question, they simply ask a hundred million people on the web.'
Ernst concludes: 'It's this generation that will shape how the pharmaceutical industry conducts R&D and business. People don't want to work in their silos any more; they want a more collaborative approach.'
In vivo
testing
Traditionally, data management software was designed as a solution to a specific problem. ELNs for synthetic chemistry, for instance, require very discrete functionality and this is different from other areas within the pharmaceutical industry.
Neil Kipling, chairman and CEO at IDBS, says biology and chemistry have their own brands of complexity. Within the biological aspects of drug discovery and development – high throughput screening, secondary screening of dose responses, clinical aspects such as toxicology, etc – the sheer volume and diversity of the data is much greater than that of chemistry. Chemistry data and workflows also tend to be more precise than their biological correlates, which makes it easier to capture within a relatively straightforward data management system. 'Software addressing biological studies and other diverse workflows must be flexible enough to capture the unexpected,' states Kipling. It's often unpredicted events that are crucial to studies.
Part of the work done at H. Lundbeck, a pharmaceutical company with headquarters in Copenhagen, Denmark, which conducts research into finding new drugs for the treatment of central nervous system disorders, is in vivo testing.
In vivo testing often contains a lot of non-standardised procedures and results, especially in preclinical exploratory phases of projects, comments Björn Steiniger-Brach, principle scientist at H. Lundbeck. Behavioural data, for instance, is often multidimensional, and there are multiple factors that will contribute to the outcome of an experiment, for example environmental factors that can't be controlled easily. H. Lundbeck implemented the BioRails ELN from Guildford, UK-based The Edge Software Consultancy in October 2007, as a solution to improve the productivity of in vivo testing.
Chemistry data and workflows tend to be precise, which makes it relatively easy to capture within a data management system. Image courtesy of IDBS.
Kipling says the value for pharmaceutical companies comes from interconnecting the disciplines involved to provide a data management system that is more holistic in nature while, at the same time, extending the system to meet specific niche demands of the different departments within an organisation.
Huw Loaring, systems director at UK-based LabLogic Systems, feels that developing a platform that provides enough functionality for all of the different sectors within the pharmaceutical industry is very difficult to achieve. 'The way the protocols are set up and the types of instrumentation used differ between bioanalytical testing and toxicology, for instance,' he says. 'IT departments generally prefer COTS (commercial off-the-shelf) systems that are customised, to a certain extent, for specific areas.'
However, Randy Hice, director of strategic consulting at Starlims, says that data management systems can provide this kind of functionality. 'Cost is always an issue and drug companies would rather buy one application that serves both QC and R&D. The extended functionality of software such as LIMS and ELNs can now meet these demands.'