The latest storage products for HPC in 2023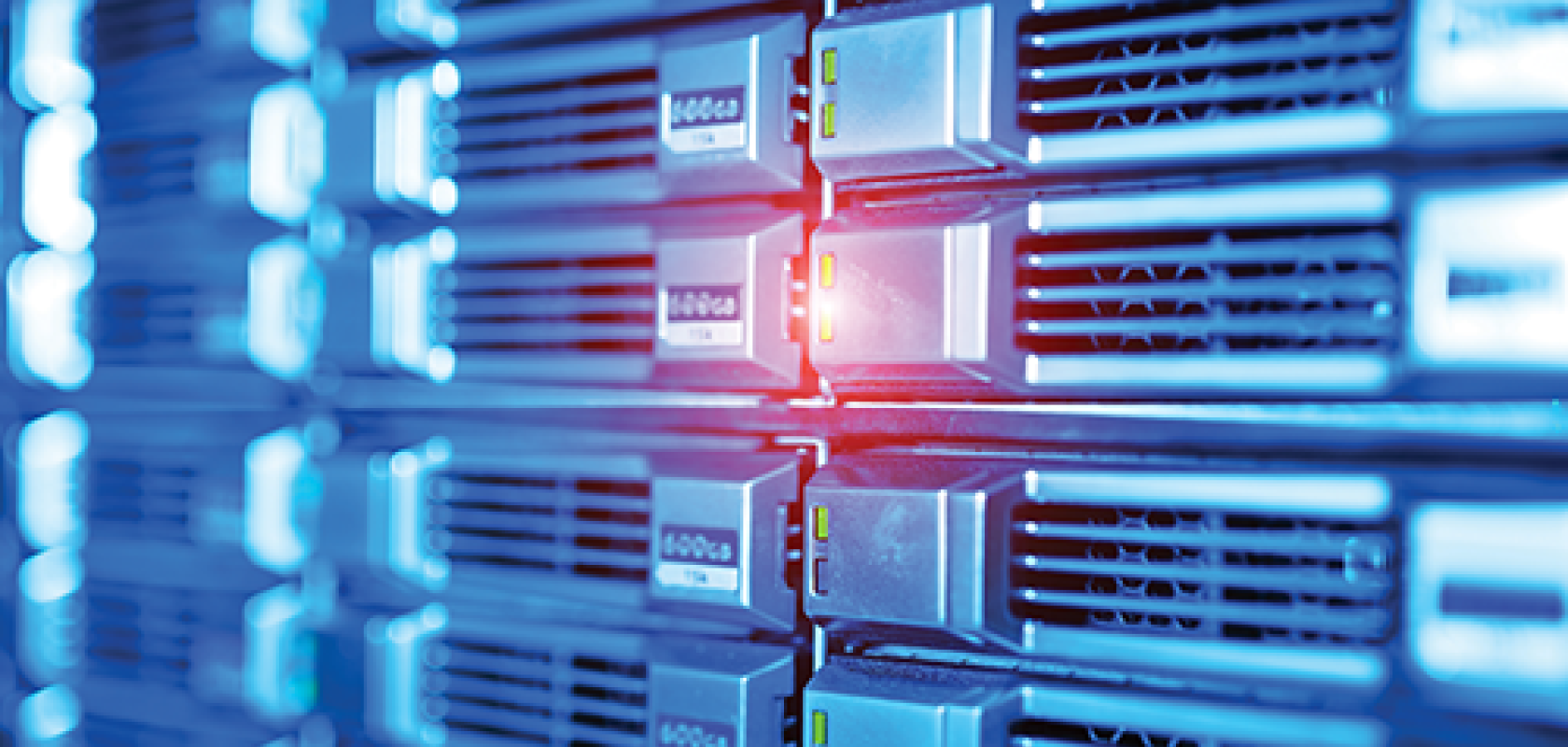 While storage volumes continue to increase dramatically, storage providers are trying to meet demand by increasing performance and introducing more efficient methods of managing data across large multi-petabyte storage platforms. 
Choosing the right system for a particular workflow is critical. Traditional products associated with parallel file systems persist. Still, there is increasing competition from cloud and all-flash storage arrays, which are becoming increasingly attractive to users at opposite ends of the hardware spectrum.
Ultimately, choosing the right storage architecture means understanding the application portfolio being run on your system and choosing a technology to best support the operations critical to sustained performance.
Featured Products: SoftIron HyperDrive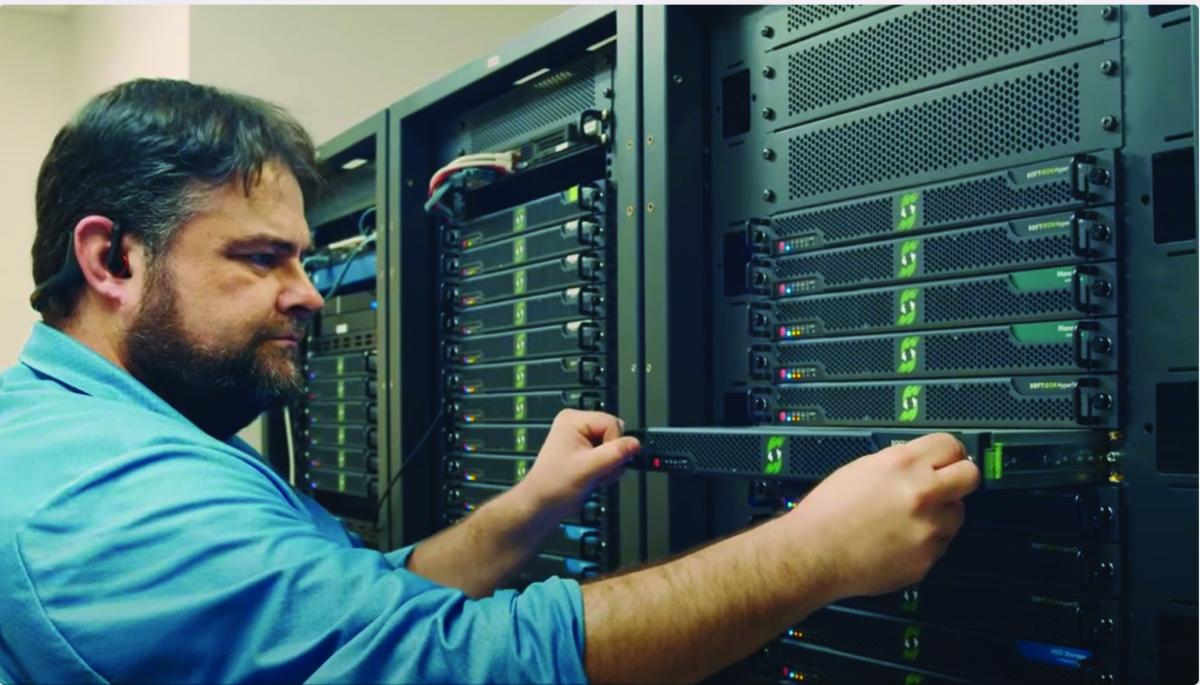 For those seeking to modernise their technology strategy for scientific computing data, HyperDrive provides the right combination of performance, flexibility, scalability, usability and sustainability. Consolidate storage usage across the scientific data life cycle through a unified system supporting simultaneous file, block, object and parallel POSIX protocols. Deliver infinitely scalable storage services tuned to meet your research teams' and applications' resilience and performance requirements through HyperDrive's family of performance and density-oriented products, supporting mixed media tiering within a single cluster and rich data management features. Reduce administration time and human error through an intuitive, programmatic, unified interface for holistically managing your data estate. Contribute to your organisation's sustainability goals through HyperDrive's thoughtfully designed appliance approach, balancing resilience, performance and power efficiency for up to 80 per cent power savings. Future-proof your data management investments with SoftIron's commitment to openness, transparency and simplicity, which helps address emerging multi-faceted threats and skills challenges while eliminating the vendor lock-in so common elsewhere.
Find out more about HyperDrive from SoftIron's website.
Other products:
Atipa Capella storage solutions with Lustre – the scalable storage solution that is affordable, reliable and high performance. The Capella LZE series is Atipa's flagship Lustre appliance for enterprises, including high-availability and advanced monitoring features. The starting configuration consists of one Lustre metadata/management module and one Lustre object storage module.
BullSequana Xstor – A single family of storage appliances from Atos. Today, machine learning (ML) and data analytics are creating many of the most challenging HPC workloads. Atos actively participates in initiatives to strengthen the industrial control of digital simulation and big data technologies.
BeeGFS is a parallel file system, developed and optimised for high-performance computing (HPC). BeeGFS includes a distributed metadata architecture for scalability and flexibility, and is available free of charge for end users. For enterprise systems, professional commercial support is available.
Caringo's Swarm software-defined object storage provides a complete platform for data protection, management, organisation and search at massive scale for all of your unstructured data (for example, photos, videos and files). Users no longer need to migrate data into separate solutions for long-term preservation, delivery and analysis.
ClusterVision has 16 years of knowledge and expertise working with different storage solutions. We have designed straightforward to very complex installations and can offer classic NAS systems, (hybrid) cloud solutions, parallel HPC storage installations with BeeGFS, IBM Spectrum Scale, or Lustre, and many more.
DDN provides high-performance storage solutions, and was voted number one in high-performance storage for AI and HPC computing in 2020 (HPCwire Readers' and Editors' Choice Awards). With DDN A3I and EXAScaler Data Management Solutions, organisations can analyse petascale datasets, with capacities up to 500+ PB, and throughput up to 2 TB/second.
Excelero's NVMesh software-defined storage deploys distributed data protection over public cloud instances with ephemeral NVMe drives. Excelero delivers low-latency distributed block storage for web-scale applications. NVMesh enables shared NVMe across any network and supports any local or distributed file system.
HPC using fungible solutions eliminates the lengthy delays and lost output typically related to legacy HPC clusters. Elastic, high-performance configurations supporting practically unrestricted scalability allow you to grow and contract your infrastructure as required.
HPE provides HPC storage solutions that span the whole storage hierarchy to accelerate time-to-insights while managing and protecting the data in your parallel file systems. The Cray ClusterStor E1000 Storage System from HPE embeds Lustre and is ideal for attachment with HPE Slingshot, InfiniBand HDR and 100/200 GbE to HPC Cray EX supercomputers and large clusters of HPE Apollo systems.
IBM Spectrum Scale meets these challenges as a parallel, high-performance solution with global file and object data access for managing data at scale with the ability to perform archive and analytics in place. 
MemoScale specialises in developing compression and erasure coding software for data storage solutions. The team has extensive experience in software and hardware optimisations as well as coding theory.
MooseFS allows the combination of data storage and data processing in a single unit using commodity hardware. The company provides professional services, expert advisory for storage solutions, and implementation and support.
NEC provides a variety of storage disk array solutions, or its award-winning distributed grid storage platform, enabling long-term data retention through performance scalability, maximised capacity and large-scale storage consolidation.
NEC Storage HS Series platform enables long-term data retention through scalability of performance and maximised capacity, without the complexity and limitations of legacy storage solutions.
NetApp has simple, smart, trusted storage for shared NAS and SAN environments, to arrays built for dedicated, high-bandwidth applications like data analytics and disk-based backup.
Open-E DSS V7 is a fully featured NAS (Network Attached Storage) and SAN (Storage Area Network) software platform. NAS offers support for multiple file protocols, enabling cross-platform solutions, and SAN offers iSCSI Target and Fibre Channel Target functionalities.
Open-E DSS V7 enables organisations of all sizes to create storage solutions to meet and adapt to the simplest or the most complex data management needs.
Panasas supports global industry and research innovation with PanFS Dynamic Data Acceleration, which automatically adapts to evolving workloads to deliver a consistently fast, total-performance HPC storage solution. PanFS is delivered on the ActiveStor Ultra turnkey appliance.
Pure Storage FlashArray//C delivers NVMe performance, hyper-consolidation and simplified management. FlashArray//X is designed for entry-level to enterprise applications.
QCT HPC/DL solution integrates with open source software and features a modularised architecture that can be tailored to meet customer demands.
QNAP NAS is a fast storage solution in post-production workflows. TVS-473e transfers high-volume files and provides large storage for high-resolution 3D scanning.
Qualstar magnetic tape and data storage solutions are known throughout the world for their high quality, ease of use and reliability. Tape has long been used as a digital data storage medium, but it is the expansion of big data that has really made its value proposition apparent.
Qumulo Core is a high-performance file data platform designed to help you store, manage and build workflows and applications with data in its native file form at massive scale, across on-prem and cloud environments.
Quobyte is a software storage system that delivers unlimited performance and consistent low latency to applications and users through scale-out without limits, managing hundreds of petabytes with demanding users and many applications.
Scality helps scientists manage file and object data from cloud-to-core-to-edge. Scality Ring is a scale-out file and object storage while Scality Artesca provides lightweight, cloud-native object storage.
Purpose built for rapid throughput, Seagate storage arrays deliver world-class performance that guarantees maximum speed. Easily and affordably scale out petabytes of storage to meet data intensive HPC workloads while maximising capacity over time.
Spectra Logic deliver disk, object storage, tape and data management software for archive, backup and cloud. Spectra Logic builds some of the world's largest storage systems.
Suse, now with Rancher, offers the industry's most adaptable Linux operating system and the only open Kubernetes management platform. Together with our Edge solutions, you can innovate fast and transform.
Weka offers a modern storage architecture that can handle the most demanding I/O intensive workloads and latency-sensitive applications at Exabyte scale, on-premises, in the cloud, or across both.