Synthace unveils its life sciences R&D cloud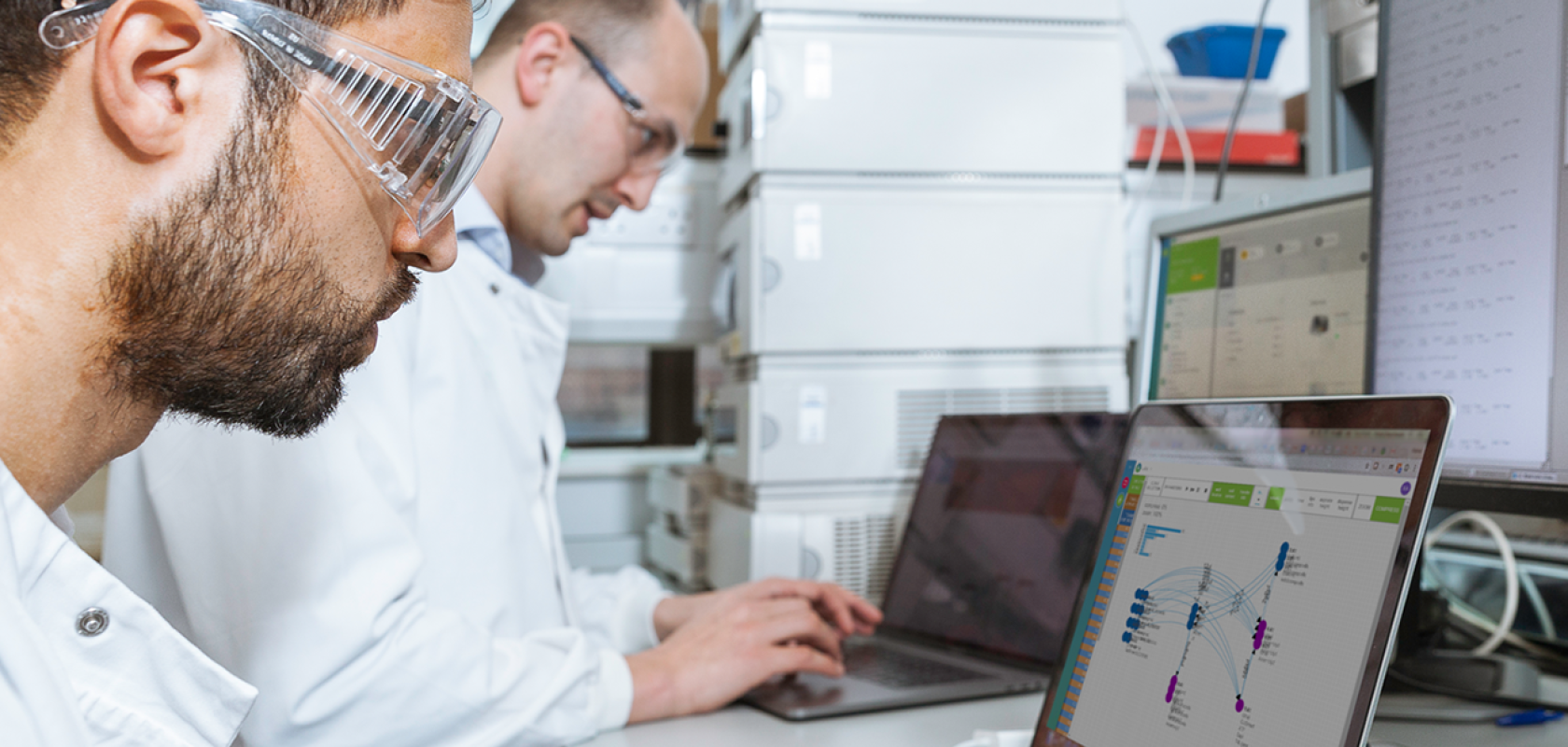 Synthace has developed a 'no-code' cloud platform for life sciences R&D which addresses complexity, speed and reproducibility for scientists while lowering the barrier to automated biological experimentation
Guy Levy-Yurista, PhD, CEO of Synthace comments: 'While originally Synthace was driving automation and demonstrating to the world the real revolution goes well beyond that. We have created a cloud environment that allows scientists anywhere and everywhere to design an experiment, and then share their digitised protocols with colleagues, with the rest of the scientific community, or even the world, in order to execute and derive the benefits of science.' 
'The ability to unify it all into one platform and put that platform in the cloud, making it accessible anywhere and shareable across scientists anywhere in the world is really powerful,' Levy-Yurista added.
This software provides a platform that enables scientists to manage the entire lifecycle of the research and development in the lab. From putting forward an initial hypothesis, planning and designing experiments, collecting and analysing data to produce meaningful insights. With the release of this new platform, Synthace is also the first vendor to enable scientists to automate experimentation and insight sharing in a unified, global R&D environment. Scientists can now focus on asking the most impactful questions and unlock the true potential of biology.
'Until now, the scientific process was very disjointed,' states Levy-Yurista. 'You would design experiments on your own laptop, write it in a notebook, maybe put it in Excel, every step of the way was extremely localised. The ability to unify it all into one platform and put that platform in the cloud, making it accessible anywhere and shareable across scientists anywhere in the world is really powerful.'
To solve humanity's hardest problems, such as delivering breakthrough therapies or alternative food sources, the life sciences industry is under tremendous pressure to simultaneously overcome biology's complexity, accelerate speed to scientific insight, and ensure the reproducibility of experiments. Synthace alleviates these challenges by empowering scientists to improve and accelerate decision-making with more statistically powerful, automated experiments that can minimise human error. 
Markus Gershater, Chief Scientific Officer and Cofounder of Synthace comments: 'One of the fundamental advances we've made at Synthace is enabling the digitisation of an experimental protocol, of an experimental method.' 
'One of the key challenges within the bio-sciences is reproducibility. It has almost become a cliche. We are aware of it and we're all trying to work out what we're going to do about it.
The digitisation of an experimental protocol means that it becomes something so much more portable,' Gershater added.
Customers Accelerate R&D with Synthace
Ipsen has been using Synthace to automate the design and construction of therapeutic candidates. With Synthace, Ipsen produced approximately 90 constructs five times faster than previous methods, substantially increasing the number of molecules entering the screening cascade. The platform also achieved a 10-fold reduction in costs associated with DNA synthesis. 
Karen Bunting, Director of Protein Sciences at Ipsen commented: 'Synthace sits very well at the beginning of our drug discovery process. It allows us to explore larger drug design space by simplifying planning and production of multiple molecule variants with combinatorial construct assembly. These throughput improvements help us deliver well-tolerated and effective therapeutic solutions more rapidly to our patients.'
Microsoft Research uses the Synthace platform to automatically generate biological data at a volume that allows its ML algorithms to rapidly improve. As part of reporting on advancements in programming biological systems, a member of its Biocomputation Group noted: 'Synthace really comes into its own when we're performing experiments with complex layouts like combinatorial construct assembly and design of experiments. When we're building 12 constructs at a time, Synthace automates all the planning that would go into setting up such an experiment and allows it to become routine.'
A New Paradigm for Life Sciences R&D
Biopharmaceuticals represent one of the few global industries that not only weathered the pandemic relatively unscathed but is also undergoing a new period of innovation. Biopharma organisations are developing everything from COVID-19 vaccines and treatments to cell and gene therapies and antibody-drug conjugates that can change the course of rare diseases.* In order for this R&D to continue at the brisk pace that the world expects, advanced cloud technologies that simultaneously address complexity, speed, and data reproducibility have to meet the growing market demand.
'With the launch of our new life sciences R&D platform, we're one step closer to realising our bold vision of transforming the way life scientists can solve humanity's most pressing problems," commented Levy-Yurista. 'Automated experimentation and insight sharing in a global R&D environment are already enabling our customers to achieve their goals. With Synthace, they're accelerating new therapeutics to market even faster, creating a better future for us all.'
Synthace Life Sciences R&D Cloud
The platform provides end-to-end management of the experimental lifecycle, from design through execution to data visualisation and knowledge transfer. Synthace adheres to FAIR principles to support interoperability with other major lab informatics platforms to ensure streamlined data management for all of its customers. 
The Synthace Life Sciences R&D Cloud delivers:
Complete experimental design, planning and automation, requiring no coding expertise. Scientists can define more informative and impactful experiments that would otherwise be impossible to run and easily implement Quality by Design (QbD) and Design of Experiments (DOE).

Seamless, cloud-based data capture, processing, and visualisation. R&D teams can deliver deeper and faster insights from fully contextualised, machine learning-ready data sets that are automatically generated from the laboratory.

Minimal deployment and onboarding. Customers experience rapid time-to-insight through Synthace's out-of-the-box platform features and pre-validated protocols for common applications such as ELISA and high-throughput purification, helping them shorten R&D cycles and study more candidates per program.