BSC announces details of its next supercomputer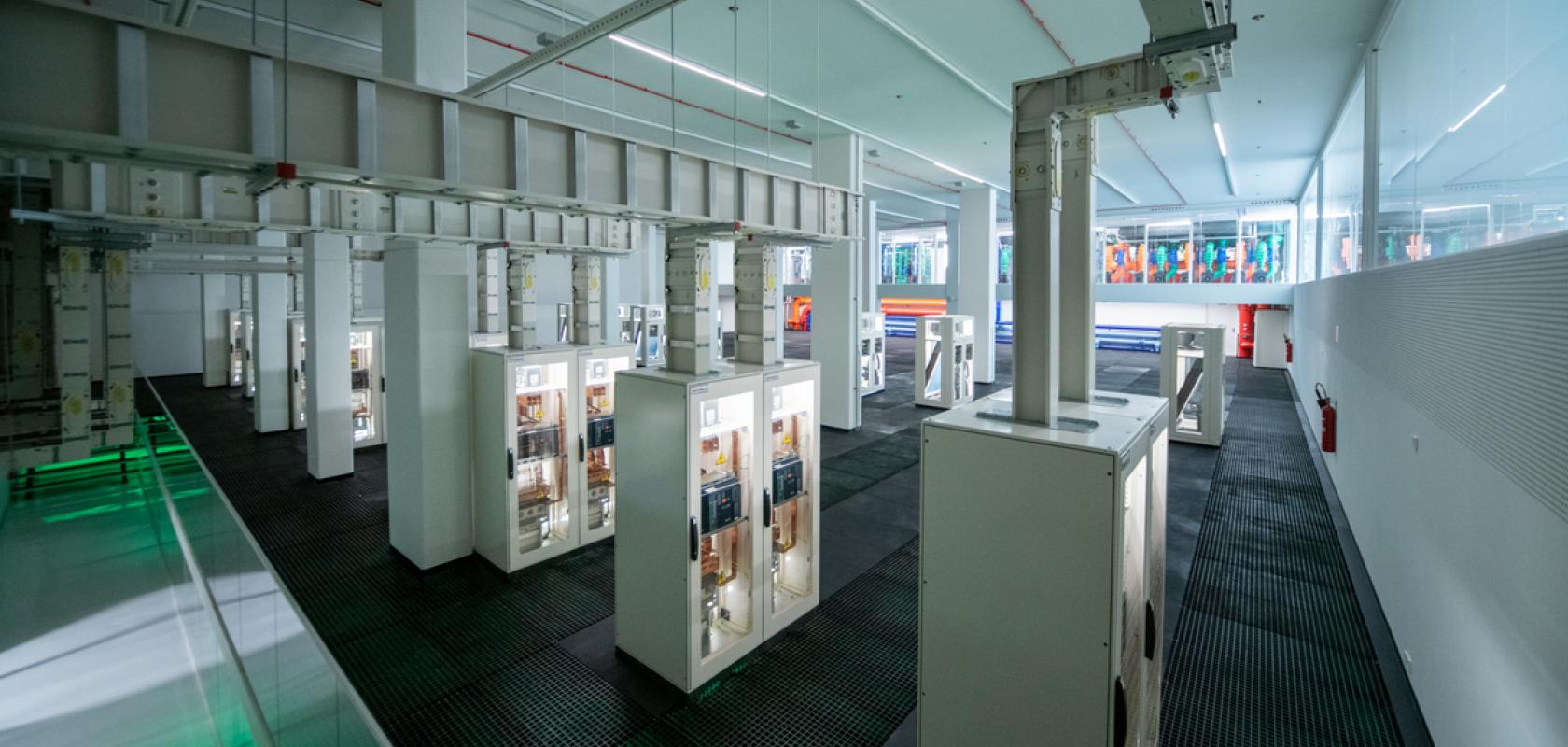 The Barcelona Supercomputing Center (BCS) has announced the procurement contract for the next generation of its MareNostrum supercomputers. 
MareNostrum 5 (MN5) will be a top-of-the-range supercomputer, with a peak performance of 314 petaflops, with more than 200 petabytes of storage and 400 petabytes of active archive. This supercomputer will be specifically tailored to strengthen European medical research through drug research, the development of vaccines, virus spread simulations as well as artificial intelligence and big data processing applications. The machine will also support traditional HPC applications, such as climate research, engineering, material science and earth sciences.
This is the latest major win for Grace, following its adoption for the e Los Alamo National Laboratory's Venado system in the U.S., and the Swiss National Computer Center's Alps system.
The system will be hosted in a new and innovative facility of the Barcelona Supercomputing Center – Centro Nacional de Supercomputación (BSC-CNS), designed specifically to meet the needs of this supercomputer. The machine will be highly energy efficient, fully powered with green energy, and will utilise heat reuse technology. MareNostrum 5 will rank amongst the world's top supercomputers and will pave the way toward exascale capabilities: the next supercomputing frontier.
The contract for MareNostrum 5, a EuroHPC pre-exascale supercomputer, has been signed by the European High Performance Computing Joint Undertaking (EuroHPC JU) with Atos as the selected vendor. Anders Dam Jensen, executive director of the EuroHPC Joint Undertaking said: 'The EuroHPC Joint Undertaking continues to lead the way in European supercomputing. MareNostrum 5 will provide European scientists and industry with access to cutting-edge HPC infrastructures and services. It will power medical innovation but also climate research, engineering and earth sciences while supporting our objective to promote green and sustainable technologies.'
Director of BSC-CNS Mateo Valero said: 'The acquisition of MareNostrum 5 will enable world-changing scientific breakthroughs such as the creation of digital twins to help solve global challenges like climate change and the advancement of precision medicine. In addition, BSC-CNS is committed to developing European hardware to be used in future generations of supercomputers and helping to achieve technological sovereignty for the EU's member states.'
MareNostrum 5 is co-funded with a total budget of EUR 151, 41 million by the EuroHPC JU, a consortium made of three EuroHPC participating countries: Spain -with the participation of the Spanish Ministry of Science and Innovation, the Government of Catalonia and the Universitat Politècnica de Catalunya (UPC)-, Portugal, and Turkey.
As half of the total investment comes from the EuroHPC JU, half of the MareNostrum 5 computing resources will be allocated to EuroHPC JU users, following open periodic and peer-reviewed calls to which all eligible European users may participate.
Atos has been selected following a call for tender launched in December 2021. In order to equip Europe with a world-leading supercomputing infrastructure, the EuroHPC JU has already procured seven supercomputers, located across Europe. Five supercomputers are now fully operational: LUMI in Finland, Vega in Slovenia, MeluXina in Luxembourg, Discoverer in Bulgaria and Karolina in the Czech Republic. Two more supercomputers are also underway: LEONARDO in Italy and Deucalion Portugal which will be fully operational shortly.
Earlier this week, the EuroHPC JU announced the selection of five new sites across the European Union (EU) to host and operate the next generation of EuroHPC supercomputers: Germany, Greece, Hungary, Ireland and Poland.
In March 2022, the EuroHPC JU also launched two new calls for expression of interest: one to select the hosting entities which will host and operate the first EuroHPC quantum computers and one to upgrade the existing EuroHPC supercomputers.