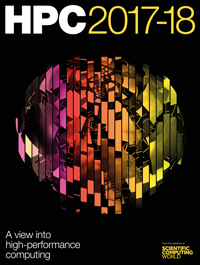 Welcome to the content from our HPC Yearbook 2017-18, our annual guide to high-performance computing for scientific and engineering research.
Covering artificial intelligence, exascale, performance measurement, scaling software and more, these in-depth features will provide insight and expertise for anyone involved in the management or use of HPC facilities for the purposes of scientific research.
You will need to
login/register to view the content below.
Robert Roe interviews Ansys' Wim Slagter on the value of HPC technology within the CAE market
Read more >
Nox Moyake describes the process of entrenching and developing HPC in South Africa
Read more >
Robert Roe looks at advances in AI computing technology
Read more>
Robert Roe looks at European and North American efforts to establish exascale computing programmes
Read more >
Adrian Giordani explores the methods used to measure the performance of supercomputers accurately
Read more>
Gemma Church explores the applications at the forefront of HPC research
Read more>