Towards off-the-shelf integration for labs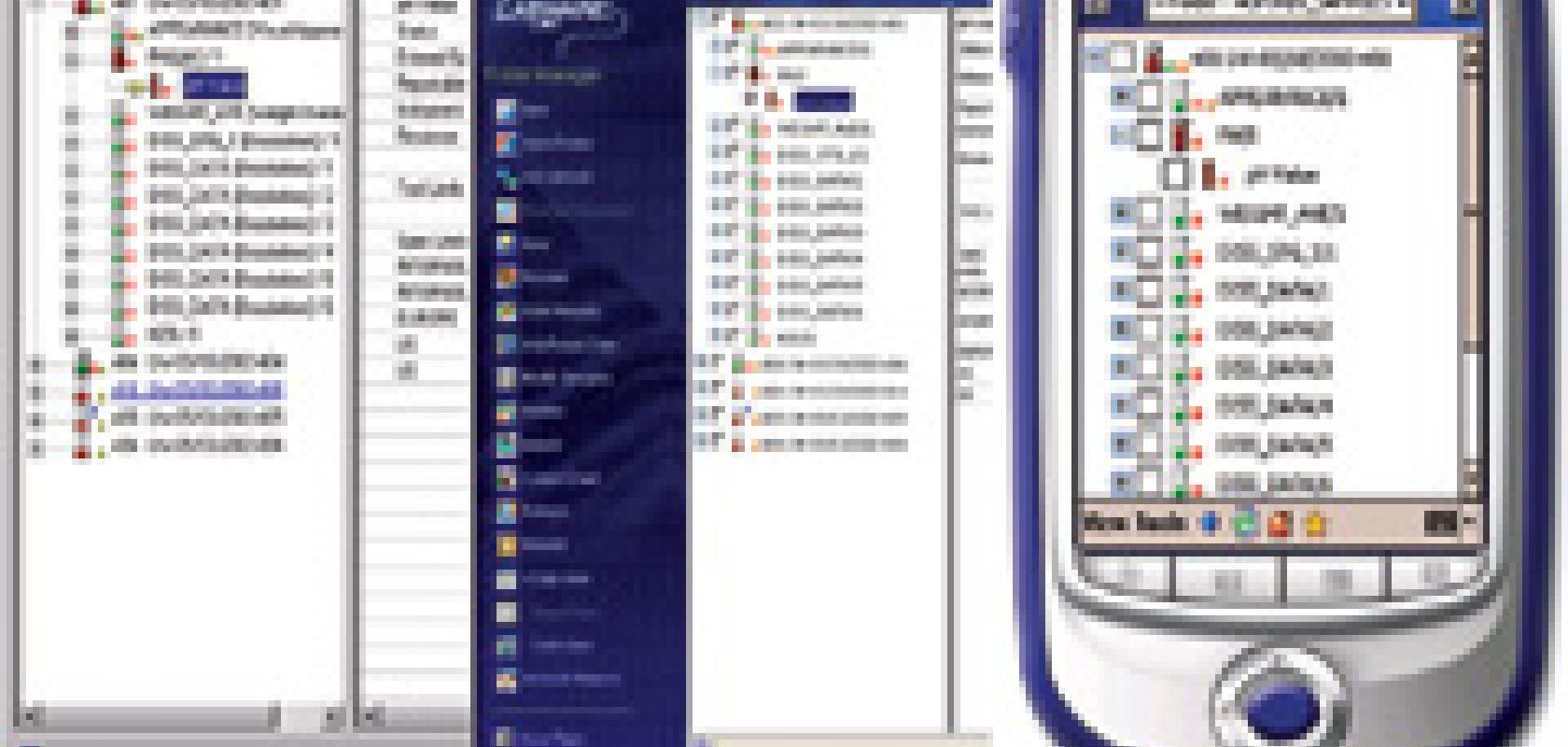 What do pharmaceutical, petrochemical, environmental and food and drink companies have in common? An obvious answer might be that they all analyse and screen vast numbers of chemical or biological samples. But there is another, related, similarity that underpins all the giants in these industries: they all use laboratory information management systems (LIMSs).
Since the early 1980s, laboratories have relied on these software platforms to manage details of their samples and the data generated from the various tests that are carried out on them. As this industry has matured, however, customers have begun to expect more from their LIMS than they have in the past.
Most players in the industry agree that one of the main changes over the years has been the level of work that customers expect to do to their LIMS before they can use it. In the early days, laboratories needed to do significant amounts of programming to get their LIMS to carry out the particular tasks that they wanted it to do. Today, however, there is a general desire for the bare minimum of work so that laboratories can get by with fewer IT support staff, save costs and get on with their laboratory tasks more quickly.
'Customers have to do more for less money so they are looking for vendors to provide more project management services,' says Liz McCarthy, director, product management and marketing at Applied Biosystems. 'Previously they used in-house teams for IT support and validation, but they are now increasingly outsourcing this to their LIMS provider.'
'Across all the industries, customers want to get away from the need for customisation,' says David Champagne, vice-president and general manager, informatics for Thermo Electron. 'We offer a COTS (commercial off-the-shelf) solution where any additional needs are met through configuration rather then needing to know the programmers' code. Although the licence fee is more with a COTS solution, it typically works out much cheaper over the lifetime of the product.' The attraction of an off-the-shelf approach is so great, he says, that the company has even noticed some customers tweaking their laboratory processes to match their LIMS rather than re-programming the functionality of the LIMS.
But, despite this desire for platforms that are pretty much ready-to-use, customers still want flexibility. 'People want to adapt the out-of-the-box capability to their environment,' observes Nick Townsend, director of life sciences for LabWare. 'They want to configure it to their particular lab without compromising the core software or preventing it from being upgraded in the future.'
Another trend that LIMS companies agree on is the way in which the LIMS is required to do more than in the past. Townsend explains: 'In the past, a LIMS was basically for sample- and test-tracking. Now, in addition, they are required to monitor the routine calibration of instruments, stocks of reagents in the lab and even keep records of how much glassware there is in the store room.'
'We see it as an integration tool for the entire lab,' agrees Simon Wood, director, professional services, for StarLIMS. 'Customers now have to think more closely about sample and material management, where it is, how much of the sample there is and how much of it is left.'
Generic versus industry-specific
Although major LIMS companies are in agreement about what customers want and how this has changed, they each have a different approach to achieving this. The biggest difference is between those companies that favour a generic LIMS for all applications and those that believe that each customer group needs its own product.
Champions of the 'one core platform' approach include StarLIMS, LabVantage and LabWare.
Wood of StarLIMS explains: 'We provide a single LIMS, but put in the functionality that allows it to serve different markets. The system is simple enough for the customer to configure themselves and we have training courses to help them to do this. Our product includes a document management module to manage materials such as training certificates. There are also additional modules that are sold separately.'
LabVantage has a similar approach. 'For the out-of-the-box version of our core platform, Sapphire, we have 47 configured tram stops - our term for activities within the laboratory. These cover 263 pages, 262 actions, and 106 queries. We then have a property-driven tool so that users can change what they see depending on which functionality they want to use,' says Ronald Kasner of LabVantage. 'On top of this, users can purchase additional modules. For example, there is a stability module for the pharmaceutical industry. There is also a module to track the shipping and receiving of samples, while a further module is configured for monitoring biological samples in clinical trials.
Different modules are also an important part of LabWare's offering. 'Our approach is to keep the core the same, but configure it to the customer's request. We put in different modules depending on the type of lab,' says LabWare's Townsend. 'All the parameters about the configuration are stored in databases so that they can be read by any new releases of the software.
'There is a bit of a school of thought that you have to build a LIMS for a particular job, but we don't feel that is practical going forward,' he continues. 'Our view is to have one product that can serve all the markets.'
However, Thermo's Champagne disagrees with this assessment of the industry. Thermo offers different LIMS for different industries. 'This means that we can offer much more to these industries,' he argues. 'All the stuff is already embedded in it, whereas a generic LIMS would have to be customised for the particular application.' He believes that his company's approach speeds things up for customers. 'If a customer is willing to accept our workflow format and screen appearance then they could go ahead and, for example, make drugs with it.'
The benefits of systems that are targeted for particular markets are also attractive to Applied Biosystems. This company started from the standpoint of having a core software product, but has now begun to bundle it into industry-specific, plug-and-play packages. The first industry to receive this is the pharmaceutical industry. Its plug-and-play bundle includes the core LIMS software, the company's quality assurance module, the relevant standards and company-specific data. The company can also ship it with the hardware if the customer requires. This, says McCarthy, means that the LIMS can come with the installation qualification and operational qualification validation scripts also executed.
'They can just switch it on and perform performance qualification tests,' she says. 'Being able to perform validation faster is a key driver for the pharmaceutical market. These developments should lower the cost of ownership - a typical LIMS would cost at least $100,000 to validate.'
'We are evolving into being more industry-specific,' she explains, adding that the forensic market will probably be the company's next target for this approach.
Wider integration
Integration within the laboratory is another key issue for a LIMS. According to Wood of StarLIMS, this was part of the original vision of LIMS, but this promise was not really fulfilled initially because instrument makers developed their own sophisticated software to go with their equipment instead. Now, however, the increasing number of large-scale processes is making integration much more important.
One example of this might be a genetics lab with a large-scale automated storage facility. The robot in this facility needs to know what samples are there, and present them to the user. The liquid handling stage, where samples are put into various different sample plates, is also often automated, as is the third stage where the plates go for gene sequencing studies. This means that there are a minimum of three processes, which all need to communicate with each other, so the information must be integrated.
In addition, there needs to be information about the samples themselves, such as who the patient is and whether it is a blood or urine sample. 'Trying to do this manually would be a big headache,' says Wood. 'The role of LIMS is as a unifying layer to make sure that the communication between these layers actually works and that results are passed back to the user.'
Genetic screening such as this is one of the growth areas for LIMS companies. Other emerging customer areas for these companies include public health, forensics and bio-banking, where biological samples are collected, for example, in clinical trials.
Changing geographies
There are also some geographical trends in the LIMS market, according to Thermo's Champagne. 'Companies in China and India increasingly want to work for western companies and so need to demonstrate that they can track samples and check compliance,' he points out. Similarly, he says, the majority of today's petrochemical and mining investment is going into China, Latin America and Eastern Europe rather than into the western world. And this trend is being mirrored in environmental applications. 'Countries such as China and India want to clean up their environments as part of being recognised as major industrial countries,' he says.
Geographical changes are also occurring as a result of another trend in the LIMS industry. As Ronald Kasner of LabVantage points out: 'People are looking for more enterprise-wide solutions. For example, in a manufacturing company they want to move away from having a different LIMS in each plant to having one LIMS across the whole company. Ultimately, they want to be able to integrate the discovery, development and manufacturing stages of the process, but the change management is a biggest challenge for these companies. Before they can move to a single product across all their operations they need to get all the plants around the world to agree on their processes, the languages they use for reporting - and even on their definitions of what constitutes a sample.'
Another challenge for the enterprise-wide LIMS is to cater for the different functions that might go on across an organisation. 'There may be a LIMS out there that is absolutely ideal for manufacturing, but the people in R&D might find that it does not suit their needs at all,' says Kasner. He believes that this is an important issue, because users will eventually want to be able to track samples back to the R&D stage. 'People will want to know not just where a sample is from and what tests have been done on it, but when it was first discovered and what related substances have been looked at,' he explains.
Meeting the needs of R&D labs presents new challenges for LIMS vendors, as StarLIMS's Wood explains: 'In quality control you pretty much know what the samples are and what tests are needed, but in a research environment there are very different types of needs, such as knowing whether they have done something similar in the past.' As many R&D laboratories start to adopt high-throughput methods, he sees LIMS moving into knowledge management and including some of the capabilities of electronic laboratory notebooks. 'We are integrating knowledge management into our StarLIMS 10 product,' he says.
Helping with forward planning
Another trend as LIMS spread across enterprises is that they are starting to give managers more idea of what resources they have and need, not just in terms of samples but also in terms of staffing.
'We recently announced an alliance with Tefen Operations Management Consulting to develop a resource planning and scheduling module to help labs utilise their resources more efficiently, including its people,' says Wood. 'It asks questions like whether they are working at the moment, whether they are trained to do a particular task and how quickly the client needs the analysis. It then schedules work in response to the answers.'
This module can also plan for future events such as a new product introduction or a new plant coming online. 'It could advise whether a company needs to get new equipment or take on more staff or if the lab should reduce its staffing levels,' says Wood.
Such issues are important for labs as they seek to process samples more quickly and accurately and manage them within their wider organisations. Fortunately, these issues are also important to the companies that provide the LIMS. After all, as John Gabathuler, director, industrial and environmental, LabWare, points out: 'A LIMS is not like instrumentation, which you could replace every couple of years. The software, services, support and maintenance could cost many millions of pounds if the LIMS is installed on multiple sites, so it has to evolve.'