Quality control is food and drink for LIMS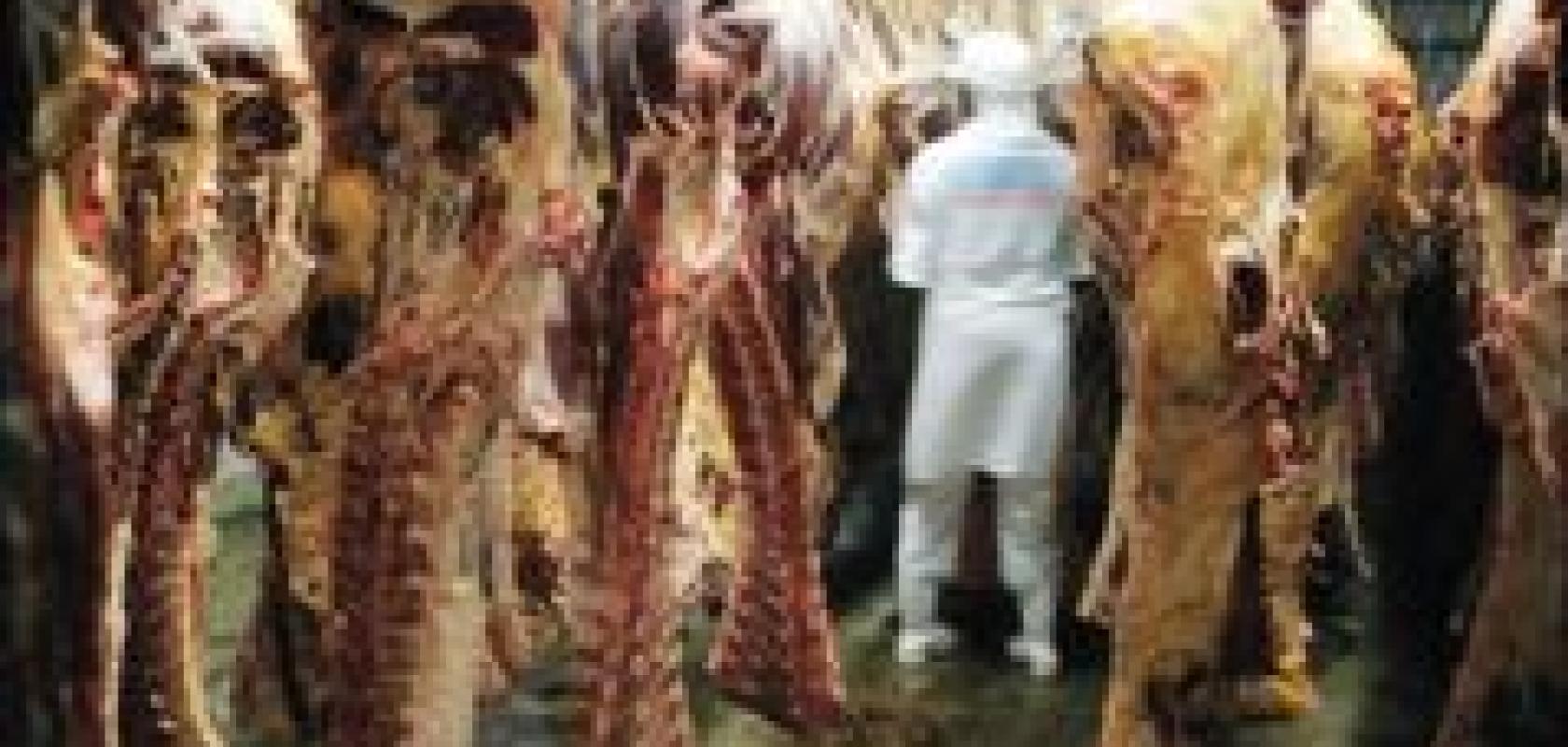 In March 2008, after the exposure of an animal cruelty scandal at a California-based abattoir, the US Department of Agriculture (USDA) recalled 143 million pounds of beef from the market. This was the largest beef recall in US history and, although it drew hardly any media attention outside that country, it recalls food safety crises of earlier decades – including, in the UK, the BSE crisis of the 1990s. Prompted partly at least by the media exposure given to such episodes, the public, particularly but not only in the most developed countries, is simultaneously increasingly wary of 'industrialised' food production and increasingly sophisticated in demanding rigorous safety standards. Caught between the two, the food and beverage industry is becoming more and more tightly controlled by regulations similar to those applied to pharmaceuticals. Regulatory bodies such as the FDA now require food products to be tracked throughout manufacture and distribution. This, in turn, is driving the introduction of lab automation software – laboratory information management systems (LIMS) and electronic laboratoary notebooks (ELNs) – into an industry that has formerly been run via manual processes.
Colin Thurston is a director of product strategy within the informatics group at Massachusetts-based Thermo Fisher Scientific, working with what are known as the 'process industries': a division that includes food and beverages as well as petrochemicals and agriculture. 'The division between process industries and bioscience is largely historical,' he says. 'Essentially, the food industry – particularly food safety – has more in common with pharmaceuticals than with the other high-volume industries.' Yet the food and beverages industry is still a high-volume industry, dominated by multinational companies that work in, and export to, multiple markets. Developing tools that allow the most stringent safety requirements to be imposed seamlessly in a high-volume industry and in a diverse international environment is a challenge for the companies that develop these tools. Leading companies in the field like Thermo Fisher Scientific have met that challenge by developing laboratory information management software (LIMS) that take into consideration all of the various regulatory protocols across national borders.
Thermo Fisher's food and beverage clients exemplify the diversity of the industry well. They include multinational corporations, including: Coca Cola; the South African Sugar Association (SASA), which supports the world's largest sugar cane industry; and ALcontrol Laboratories, a large European analytical company. Thermo Scientific SampleManager LIMS is designed to be used in both manufacturing and regulatory environments, and to help companies comply with regulations from international bodies and adhere to the ISO17025 standard that governs requirements for tests and calibrations. But international standardisation does not tell the whole story. 'Different standards still apply in different markets,' explains Thurston. 'Pretty much, where the consumer is based determines the conditions that the producer has to adhere to. Therefore, even a single factory may have to apply different regulations if it exports to different countries. We have developed SampleManager to apply multiple analytical standards to the same product if it is destined for multiple markets.' Food companies themselves also work from multiple locations, often in several countries, and seek networked solutions that will allow the same software to be used in each location. The Danish ingredients company, Chr Hansen (CHR) has facilities in the US and in Denmark, and runs SampleManager on a single server that can be accessed from both countries via the internet.
Ajinomoto is a Japanese-owned multinational company producing food products, amino acids – including some that are widely used in Chinese cookery, such as monosodium glutamate – and pharmaceuticals, and operates in 23 countries. LIMS have, historically, been slower to take off in the Far East than in the West and, until 2006, product and data management in Ajinomoto's factory in Kuala Lumpur, Malaysia, relied on personal communication and the use of mainstream data management software such as Excel. A few years ago, when the company first researched the possible installation of a LIMS system, most Malaysian companies were implementing in-house solutions. Yet, after an extensive search, they chose a product from an established Western company: Labworks, from US-based PerkinElmer. 'We looked at a couple of different commercial solutions, and also thought about asking our IT department to develop one in-house,' explained Shyarmala Kanesin, deputy quality assurance manager at Ajinomoto Kuala Lumpur. 'We chose Labworks basically because we had previously bought instruments from PerkinElmer, and these had always performed well. Also, the company was willing and able to customise their software to fit in with our needs, rather than simply providing an off-the-shelf solution that we would then have to adapt.'
Labworks provides a workflow that allows users to control every stage of a product's testing and approval, using sample codes as tags. Chong Kwong Guan, a PerkinElmer specialist who worked on the implementation in Ajinomoto Kuala Lumpur, explains why this feature was important to his client: 'Ajinomoto needs to be able to change the formulation and specification of their products easily, as they may be required to update them every couple of years. They can specify a new formulation easily within Labworks and the new specification will be carried forward automatically throughout the system.'
LIMS can help with regulatory compliance in the food and beverage industry.
Labworks has now been implemented in all four of Ajinomoto's laboratories in Malaysia, with about 10,000 analyses being run on more than 3,000 different samples every month. All data related to the finished products are stored in the LIMS. A quality assurance module can then process this data automatically and produce a certificate of analysis for each customer, with a format that can be customised if required. 'We work with two different groups of customers, retail and industrial,' says Kanesin. 'Our industrial customers are very particular about the reliability of our products, and require more rigorous testing.' Industrial customers are also concerned about the speed of product delivery, which places further demands on a system: it should be quick and simple to use. 'As a manager, and a former chemist, I would not want to install something that our lab technicians find difficult,' says Kanesin. 'Before we implemented the system, they were sceptical and even afraid of not being able to work a complex LIMS. Yet after only six months they all said they would never go back to the old paper- and Excel-based system.'
Another of PerkinElmer's large food and beverage clients is the Australian Wine Research Institute (AWRI). All wine that is exported from Australia, which is rapidly becoming one of the world's most popular wine areas, has to be approved by the AWRI. As it works as a contract research lab to which anyone can send samples, it provides PerkinElmer with a different set of challenges in customising its LIMS solution. For example, unlike at Ajinomoto where individual samples are 'locked in' to a specific product name, at AWRI they are tagged first by the client. 'We had to design a system that was specific for the AWRI,' explains Chong Kwong Guan. 'We even had to allow for the fact that wine, unlike most other foodstuffs, is stored in cellar racks, and develop a numbering and labelling scheme that is consistent with this.'
The food industry has begun to embrace the concept of electronic lab notebooks (ELNs) as well as LIMS. The UK-based data management company IDBS has been working with Wells Dairy to implement their ELN, E-Workbook. 'Before Wells approached us, they were simply using individual paper lab notebooks and spreadsheets stored primarily on individual computers, as they had for many years,' says Gary Ratkey, IDBS' account manager for the US central region, where Wells is based. 'They approached us because they wanted to streamline collaboration within their Research Services group. They have now implemented E-Workbook throughout that division and are looking to extend its use into other divisions that are closely affiliated to research services. Wells chose IDBS partly because its notebook was able to capture and protect data with potential intellectual property implications, allowing them to organise critical data and information in a consolidated platform for rapid searchability and archiving, complete with full version controls and relative history.
IDBS, however, has traditionally worked with the pharmaceutical and biotechnology industries, and has only recently moved into the food sector. Matt Dube, director of business consulting at IDBS in the US, sees this as a natural move for the company. 'The testing and regulatory regime in biotech and pharma is similar to that in food and beverages, but rather more stringent,' he explains. 'Our system is set up to cope with the regulatory environment in pharma, so it can be very easily adapted to the food industry.'
Siemens combines both LIMS and ELN functionality in its Simatic IT R&D suite, which is marketed as a complete, integrated solution that can control the complete R&D process from design through commercialisation to manufacturing. Within the food and beverage industry it has implemented solutions for companies including the brewers Inbev, the Chinese dairy company Mengniu, and Loders Croklaan, which produces fats and oils. Siemens' products have been developed to work simultaneously from many locations, with support for different time-zones and native languages, which these companies, all working from multiple locations, find valuable.
Much food and beverage testing uses microbiological procedures, which traditionally involve growing micro-organisms and take 24 to 48 hours for results to become available. Analytical techniques such as liquid chromatography mass spectroscopy (LC-MS) and gas chromatography mass spectroscopy (GC-MS) have been developed to replace these and are now becoming more widespread in the food industry. 'The main driver behind the introduction of these techniques into the food industry is their rapidity,' explains Thermo Fisher's Thurston. 'Like many LIMS, our SampleManager does not yet allow the viewing of this data directly, but we are expecting to release a version that can do so within the next 18 months.'
And this forward-looking does seem to be typical of a niche in the LIMS industry that has not yet, at least, been affected by the general worldwide downturn. The food and beverage sector, in fact, is growing in importance within an industry that is at the very least holding its own. 'At Thermo Fisher, we are focused on the food and beverage business not only because it is topical, but because our purpose-built LIMS are quite suited to the requirements of the processes in this industry.' He compares the sector very favourably with pharmaceutical companies, which are struggling with ever increasing costs and, seemingly, ever fewer drugs coming to market successfully. 'Our company's broad customer base gives us something of a cushion from specific adverse economic events, as industries go up and down at different rates. We work in the food and petrochemicals industries, which are both currently doing well. High oil prices are obviously good for the petrochemical industry, and the food industry is relatively immune from economic downturns: no matter what the economy may be doing, we all still have to eat!'
Kraft Foods
Kraft Foods, which has a research and development base in Munich, Germany, is using LabWare's LIMS product – and has been doing so since 1996. Before, the company had been using Friedrich's LIMS on a VAX system, alongside a paper system. 'We have had a really good experience with LabWare LIMS over the years,' explains Kraft's Claudia Schua. 'The company is creative and flexible in finding solutions to our requirements.'
John Gabathuler, industrial and environmental director for LabWare in the UK, explains that the company works closely with the food and beverage sector and provides the flexibility they need.
'Our standard LabWare LIMS is fully configurable,' he says, 'and can provide equally for the requirements of the quality control, quality assurance, and R&D sectors. It can also be integrated with business enterprise resource planning (ERP) systems, which these clients also use,' he says. LabWare is also supporting integration via web services and XML. And Kraft, at least, is completely satisfied: 'This system perfectly meets our needs,' says Schua. LabWare's WebLIMS has a 'folder' feature, which is used to group together samples, tests and results by different criteria and is used extensively within laboratories.
LabWare's WebLIMS has a 'folder' feature, which is used to group together samples, tests and results by different criteria and is used extensively within laboratories.