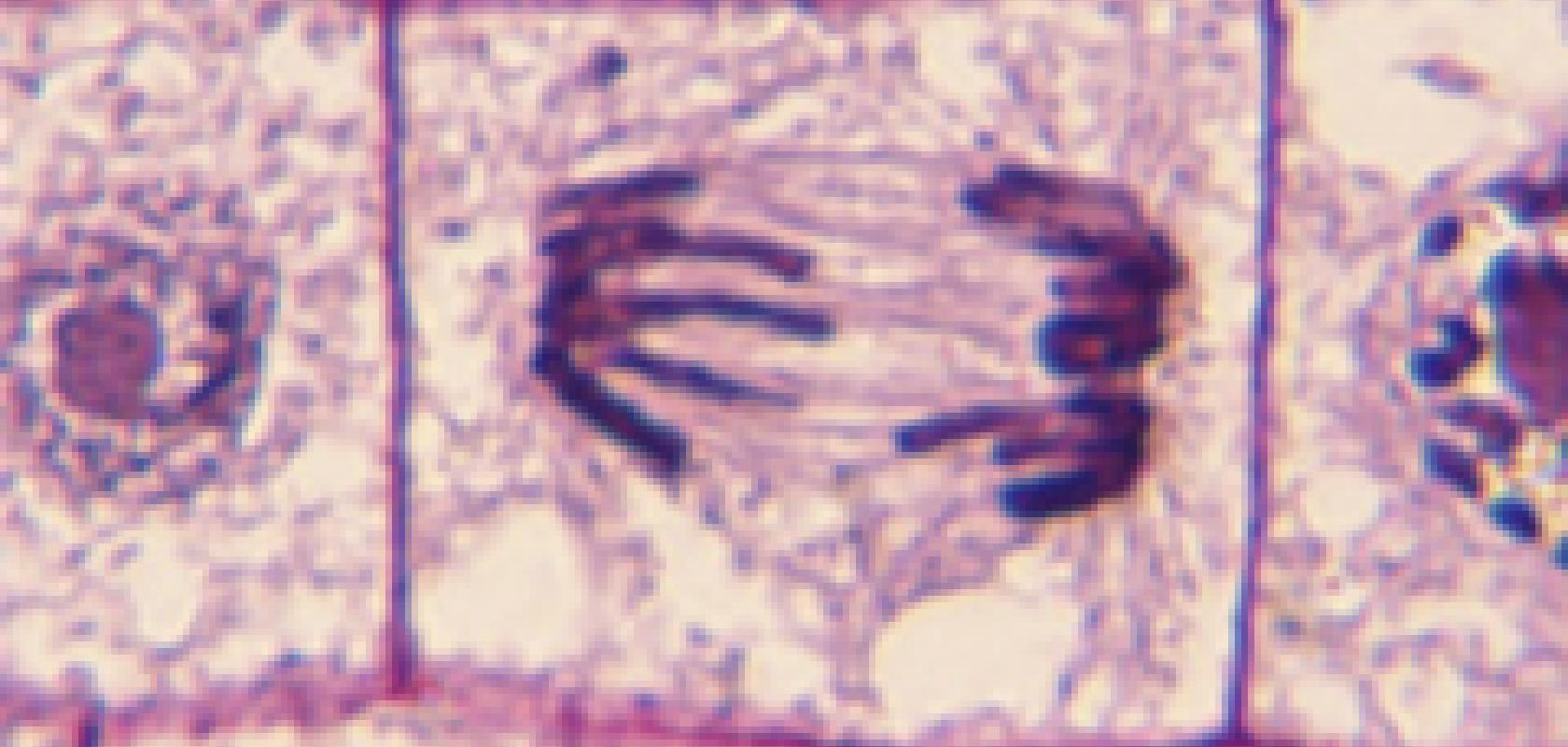 Six years after the Human Genome Project produced its first draft of the human genome sequence, Laboratory Information Management Systems (LIMS) are beginning to appear in genetics laboratories around the globe. As LIMS expands out of the quality control/quality assurance laboratory, other novel applications include biobanking and clinical medicine. At the other end of the spectrum, there is renewed interest in integrating LIMS with process software.
One of the most interesting developments may be new products derived from QA/QC but aimed towards clinical research and medicine. This will bring 'traditional' LIMS companies into competition with LIS companies – those specialising in clinical laboratory information systems. The larger LIMS vendors can and have invested in technologically advanced solutions. Many of the LIS companies are smaller and may find it more difficult to match the technology but they do have specialist clinical expertise.
The increasing regulatory and productivity demands placed on analytical laboratories in all industries will be a primary driver of growth, according to a study by the ARC Advisory Group. The study found that the worldwide LIMS market was $307.4m in 2005, and forecasts a compound annual growth rate (CAGR) of 5.3 per cent over the next five years, taking revenues to more than $398.7m in 2010.
According to Paula Hollywood, the principal author of the ARC study, manufacturers are replacing paper records and home-grown computerised sample-tracking systems with commercial LIMS that are designed to make compliance with regulations more straightforward. She says: 'The explosion of data associated with the increased number of test samples researchers and manufacturers are generating will have a positive impact on the outlook for LIMS. Enterprises are seeking efficient and cost-effective solutions to handle this increase in the amount of data and ensure regulatory compliance.'
One ingenious route to expanding the take-up of LIMS has been pioneered by Quality Systems International's (QSI) WinLIMS Rental. Designed to extend the reach of LIMS into small-to-medium-sized enterprises, the rental scheme allows them access to a functional LIMS for a modest monthly payment of around £265 for a three-user system, plus a small one-off cost. As the contract can be cancelled at a month's notice, small companies can avoid being 'locked in' to a long-term commitment to one product or one supplier. The rental concept therefore provides them with the opportunity to evaluate and prove the benefits of LIMS for their own business as they go along, rather than having to commit resources upfront to selection, evaluation, and commissioning.
Simon Wood, of STARLIMS, echoes Hollywood's observation that companies are replacing paper records and home-grown computerised sample-tracking systems. 'There are a remarkable number of companies that do not have a LIMS,' he says. 'Perhaps they have a set of spreadsheets, and are under pressure from their customers to change their lab IT.' Companies that outsource testing to contract laboratory services increasingly want to have a 'virtual LIMS', he says, to collate all the results that are being fed back to them from the outsourced laboratories. This, in turn, puts pressure on the contract testing organisations to install electronic systems. Web-based systems may be a driver for change in this respect, he believes, taking the LIMS out of the lab and into the mainstream IT of both customer and contractor.
John Bainbridge, LIMS general manager for Applied Biosystems, believes that vendors ought to be capitalising 'on the years of experience that we have to provide platforms tailored for market segments. If we've done hundreds of implementations for the pharma industry, we ought to be able to embed that and pre-package it, moving from a horizontal and generic product to a vertical and specialist one.' The second great challenge, he believes, is reducing the complexity of laboratory informatics by integrating with Electronic Laboratory Notebooks (ELNs), total quality systems, and third-party software. 'As we pull these packages in, it will allow the lab to go to a single vendor for more of its informatics needs,' he said.
Nick Townsend of LabWare also developed the theme of integration of separate functions, drawing an analogy with how SAP grew to dominance by taking separate products from separate suppliers, and instead produced modular products from a single source: 'That's how we see the LIMS market – delivering modules of a single product in laboratories from R&D to manufacturing.'
But, in response to the needs of its clients in the pharmaceutical industry, LabWare also sees opportunities in clinical medicine and public health, particularly in clinical trials. The initial synergy, he continued, was in new-drug clinical trials, where new modules and enhanced existing features could embrace such tasks as: the management of clinical trial protocols; managing the scheduling of trial logistics; recording volunteer demographics; and scheduling appointments and the taking of samples from the volunteers.
Wood sees the application of web-based systems as significant not only in clinical research, but also in hospitals and public health laboratories. Clinical laboratories often get handwritten requests for sample analysis arriving by fax, 'and no-one can read the handwriting'. Time is wasted in the lab by phoning up to check the requests and time is also wasted by the organisation that requests the analyses in phoning to see if their tests have been done. 'Where you have a web-based system and clients have direct access, you have removed the problems of reading handwriting and clients can see where their samples are.' However, such systems involves change-management and could meet user-resistance to adopting new working methods.
In the research environment, there may be an overlap between the role of LIMS and ELNs, he believes. However he points out that, particularly in genetics, LIMS may be the ideal and possibly only solution. The focus of research is turning to the genetics of individuals and whether they might carry a sequence that is disease-related. So a typical laboratory may have hundreds or thousands of samples in the freezer. It will need automated storage, retrieval, and tracking systems: 'That's where LIMS scores over ELNs. Organisations have to implement some sample-management system due to the number of samples.'
In May, STARLIMS announced that it was providing LIMS for six genetics laboratories within the UK's National Health Service. A similar necessity for dealing with large numbers of samples in a structured fashion occurs in bio-banking. In August, Thermo Scientific announced that it had implemented its Nautilus LIMS at the UK Biobank to track, store, manage, and report on the biological data of 500,000 people (see page 38).
LabVantage has created an advanced storage and logistics module for its Sapphire LIMS to provide efficient short- and long-term storage. In November, it announced that onCore UK, a national cancer tissue bank in the UK, has licensed Sapphire BioBanking solution to help manage the collection and storage of tissue and blood samples donated by patients. Crucial to the project is controlled access for data entry, analysis, and reporting, while maintaining patient privacy. Jim Aurelio, president and CEO of LabVantage, stresses that 'Sapphire is specifically designed to address the challenges of bio-banks, whether as part of national initiatives or commercial collaborations between pharma and academia.' The onCore UK system provides browser access for researchers, clinicians, and third-party collaborators, using a flexible, thin-client solution.
Such developments raise the interesting prospect of LIMS moving more and more into pathology labs associated with hospitals and public health organisations. This area, particularly in the USA, is currently dominated by smaller companies who describe their products as 'LIS' – Laboratory Information Systems. STARLIMS is already describing its product as a 'healthcare system'. LabWare's Townsend too sees primary healthcare as an important area for development, although it does not yet figure as large as clinical research for his company.
The future for LIMS will not consist entirely of bright, shiny new toys – everyone agrees that 'replacement business' will still be very important. Integration of laboratory software across the enterprise will also be a significant factor in revenues over the coming years. According to Applied Biosystem's John Bainbridge, globalisation is much more than just the replacement of existing systems: 'Larger companies are looking to lower total cost of ownership by standardising platforms and workflows. Global companies need help in meeting local challenges.' Such global implementation is not just about software, but also about services and expertise, he believes.
But there is another direction for the development of LIMS – integration with process analytical technology and with wider enterprise management systems. In the ELNs area, there is already interest from one company specialising in product lifecycle management software (see article on page 54). In LIMS, one of the best-developed examples of integration with process software comes from Siemens. At the beginning of this year, Siemens introduced Simatic IT R&D Suite. With an initial focus on process industries, the software allows companies to manage the complete R&D process starting from a new project in research and development right up to the final set of product specifications containing all relevant product information approved and ready for mainstream manufacturing. A particular feature is that the suite combines both LIMS and specification management, extending its advantages in the direction of lab notebooks and product life cycle management.
Siemens had already implemented Unilab, the LIMS component of Simatic IT, in several R&D labs, including in the pharmaceutical industry. The company found that its major customers wanted software that would be responsive to the specific requirements of an R&D laboratory, but that would also transfer the final product design information smoothly to the manufacturing area. The R&D Suite is aligned with Siemens overall Totally Integrated Automation (TIA) concept, and with the company's Simatic production Suite integrates R&D and manufacturing processes over the complete cycle – from the initial R&D project to the manufactured commercial product.