Why you should attend the PLA2021 Europe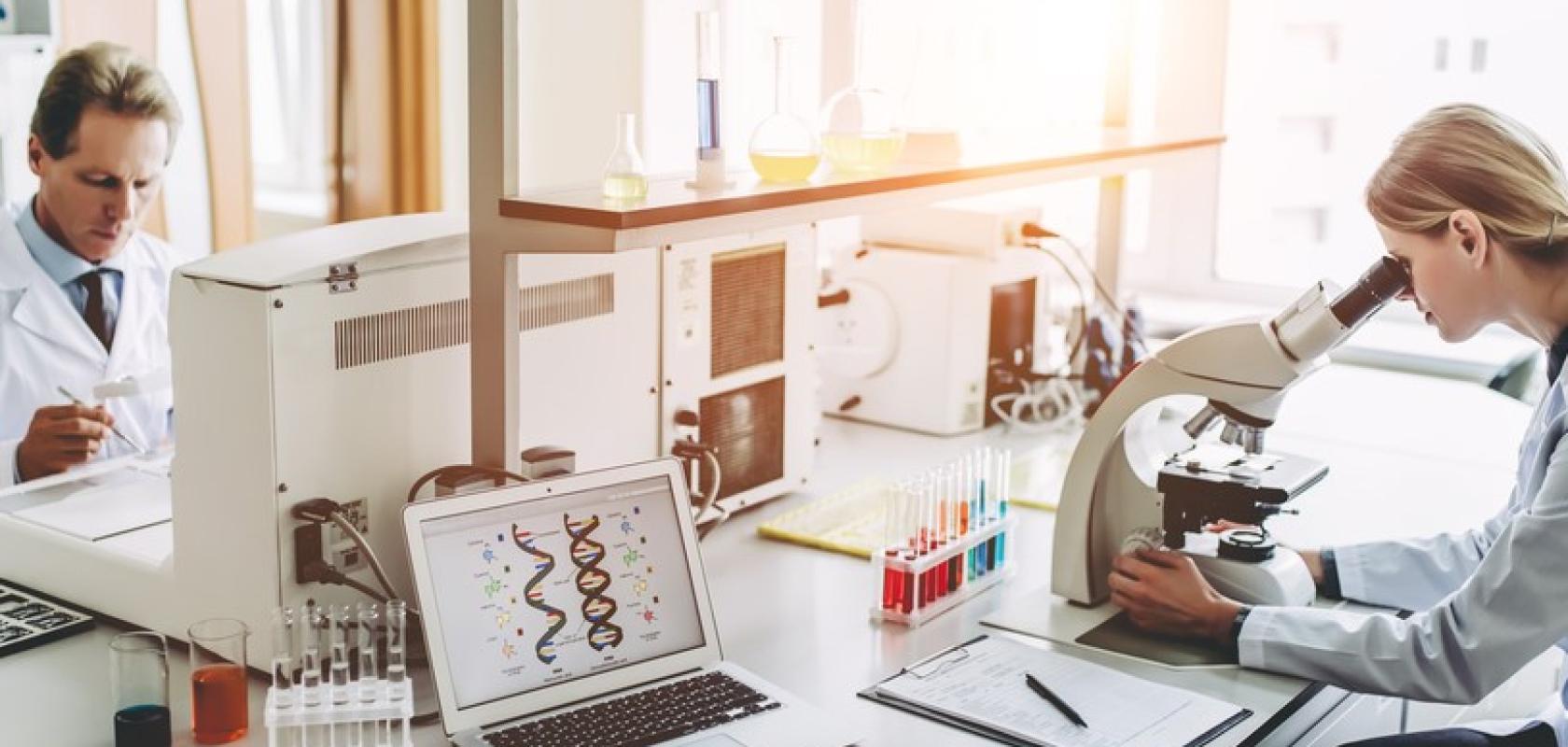 The Paperless Lab Academy 8th European edition will be online this year and announces a program completely in line with the expectations set from previous editions.
Easy access to valuable content
The congress centre has now been replaced by a virtual event platform that offers access via a browser on your desktop and also by installing the App on your smartphone. 
Whether you are at your desk or at the lab you can easily connect from your desktop via any browser. Access is unique and requires you to register first to the event in order to receive your login details. The app will be officially launched on April 20, one week before the event, for you to edit your profile, start interacting with the exhibitors, speakers and visitors, download articles, brochure and whitepapers,  and mark the sessions you don't want to miss.
Should you be moving from one place to another or too far from your desktop, just download the app, receive notifications, chat and see the presentations from your smartphone. Take the event in your pocket and maximise your experience with presentations from thought leaders who are sharing their expertise and experiences during the three-day congress.
The industry offering in your hand
The Paperless Lab Academy attracts more than 30 solution and services providers from the industry each year.  Most of them participate through Premium and Gold sponsorship, exhibiting and running a workshop, others prefer to interact anytime via chat or video conference.
They bring an immense amount of knowledge and experience from the field. You'll find not only the big international ones but also the youngest companies presenting innovative dedicated solutions to your problems. They come from all over the world, considering the Paperless Lab Academy the place to be.
Networking at your own pace
Within the virtual event platform, they are multiple options to find the right persons to interact with. 
Contact Speakers: 
While it might be more difficult to approach a great speaker at a coffee break, surrounded by a group of fans and friends, you can easily find them in the speaker list and introduce yourself via chat. Be sure that they are eager to be contacted and have the opportunity to deep into their presentation with you. They too miss interacting, and they will welcome you as never before.
Contact Sponsors: 
Reluctant to go by the booth in case an aggressive commercial takes you out the little time you have for the coffee break? no shame here, the booth is open anytime for you to access their brochure, product description, view some of their videos… Also, you can contact their representative via chat or video call whenever you feel ready and eager to know more.
Contact Peers: 
The audience is composed of people like you looking for engaging in high-level debates, learn from others, and refining their ideas. you can find them all in the community corner and contact them on a 1o1 basis via chat. 
Additionally, you can always engage directly with the whole audience by sharing your questions and thoughts in the Activity Stream or in the Q&A section of a precise session. 
Learning at your own pace
At the Paperless Lab Academy we aim to facilitate relevant information about parperless lab technology. If there is one key benefit to remember it is the possibility to view and review the multiple presentations that are running during the three-day congress.  
The event platform will remain open till May 30, 2021.  So many opportunities to rewind that precise presentation you did not want to miss, that one that brings you so many reflections, that stimulate you to go back to your team and start your digital journey.
Additionally, we had the opportunity to record great presentations from the edition we ran last December and were really glad to inform you that our speakers have agreed to let PLA  facilitate access to their material.
Build your own agenda
The virtual event platform allows you to design your own agenda and mark the presentations and workshops you´d like to attend and receive reminders from the App in your smartphone.
From the organisation we have also learned that a simple email at the beginning of each day with the highlights of the agenda helps you to organise yourself and prioritise your attention. The slots are 30 min long: just enough to get quality time on the subject without losing interest and get distracted from emails.
Do not hesitate! Discover the program here
Further Information:
Access, prior registration, is completely free for visitors
Thanks to our sponsors we continue to offer this free access to every European and Indian edition, every year.
Presentations are customer-based experiences for you to listen to and learn from peers that are already undergoing digital projects for their corporate and lab processes. 
'Our keynote speakers will take you through their journey, highlight the key drivers from their project experience, and share their expertise about topics like FAIR principles, Artificial Intelligence, Digital Twin, Multi-site implementations, Lean management, digital data management, cloud, connectivity, integration & integrity, and much more…'
Our keynote speakers come from Novartis, GSK, Patheon, Esseco, Accenture, Ecole Polytechnique Fédérale de Lausanne, Intellisynrd, Dow Chemicals, Roche Diagnostics, Eli Lilly, Unilever, Boehringer Ingelheim, Dutch Data Protection Authority and members from several market association like ISPE, Allotrope and more.
15 sponsored workshops from the industry, service and solution providers, that are looking for bringing you answers to your concerns: AgiLab, Lonza, Wega, Abbott, Binocs, DEXSTR, Dassault Systèmes Biovia, Eppendorf, Gilson, Inpharmatic, Labforward, LabWare, Merck, PerkinElmer Informatics and Thermo Fisher Scientific
20 Exhibitors to interact with live and discover their solutions to your problems
Additionally to the one above you will able to discuss Agaram technologies, Benchling, Global Value Web, MyCellHub and Synthace.
3 days congress (April 27 -29 2021) including live sessions with our Premium sponsors
Access to all recorded sessions till May 30, 2021, for all registrees