Competition aims to promote quantum leap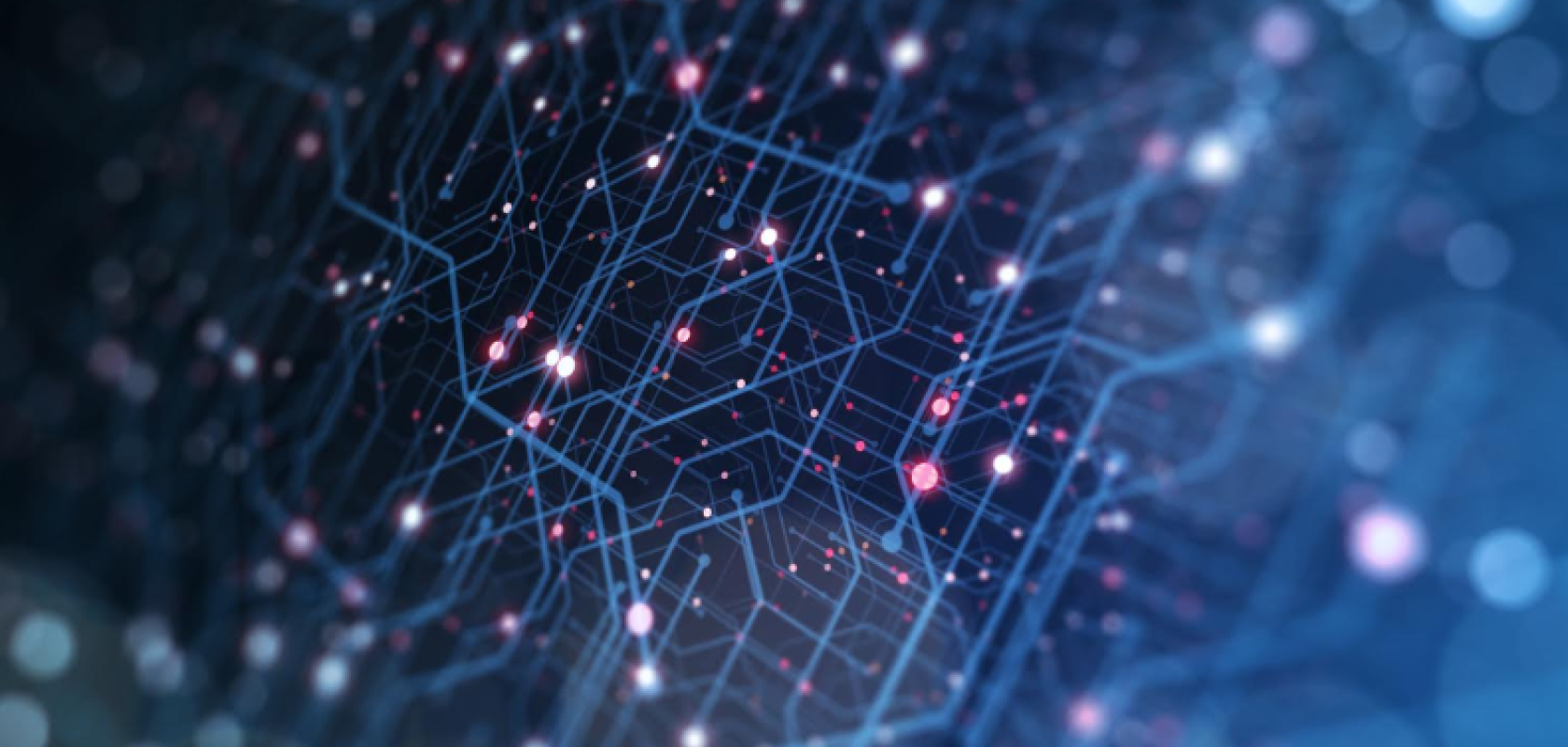 In 2020, Atos and the UK Science and Technologies and Facilities Council (SFTC) Hartree Centre, launched a competition aimed at encouraging industry and academia to use quantum computing technology.
The Joseph Fourier Prize aims at rewarding the work of researchers, academics and industrial scientists in Quantum Computing. First place will receive €10,000, while the 2nd and 3rd place applicants will receive 3 days access to the Atos and Hartree Quantum Learning Machine (QLM) which can be used to develop their quantum algorithms.
Michael Gleaves, deputy director at the STFC Hartree Centre states: 'From Hartree's perspective, quantum computing offers a new way of packaging up the maths and solving problems that classical computing systems do not perform well.
'Where we are optimising, routing, or thinking about interactions from a small chemical space, quantum computing is a new way of approaching that problem. By thinking about it in a quantum way we can often get some improvements in our classical systems,' Gleaves continued.
QLM systems are classical computers that can simulate quantum computing systems allowing researchers to develop algorithms and test them on different simulations of quantum systems.
Encourage quantum development
Atos has made some of the software tools available to the public, myQLM, allows scientists to develop their own algorithms on a laptop. First revealed in June 2020 and officially showcased at SC20, Atos' QLM for Combinatorial Optimization environment allows users to prepare codes to tackle combinatorial optimisation problems using either quantum annealing or gate-based quantum computing.
These software tools are fully compatible with the Atos QLM. This means that scientists can launch myQLM programs on their organisation's QLM system, or get access to QLM system at the Hartree Centre, to simulate larger quantum systems (more qubits) and also use advanced features like quantum circuit optimisers and noisy simulators.
'We have defined a quantum processing unit (QPU) and a quantum language that allows people to develop algorithms or circuits using the nomenclature that is used in quantum computing,' said Gleaves. 'QLM is a classical computer with a software environment that allows you to develop these quantum applications using these programming tools and writing to this QPU definition. Different size QLM machines allow you to emulate 30-41 qubits. 
'Going from 30-40 qubits doesn't sound massive but every Qubit you add is an exponential leap in performance,' added Gleaves.
It is hoped that these tools will encourage both industry and academia to begin thinking about, and solving their problems using quantum algorithms.
Andy Grant, group vice president, Large Strategic HPC Projects, Atos states: At the moment it is unclear which of the quantum hardware methods will lead in a few years. Each of them has their benefits and their problems.
'The approach that Atos is taking is to develop a platform that creates an abstraction layer and map that onto the different hardware technologies. You could write your quantum algorithm and map it onto Superconducting, Trapped ion, Annealing machines or three or four other flavours of quantum computing,' notes Grant.
Competition drives innovation
'The Joseph Fourier Prize is designed to encourage innovative algorithm development, to get people thinking about how they can tackle a computing problem using a quantum computing approach,' suggest Gleaves.
'We provide the toolkit that people can run on their laptops. You cannot run big problems on your laptop but you can certainly develop your algorithms. If the projects are successful and show promise then they will get access to the QLM at the Hartree centre and access to other resources,' Gleaves added. 'An ideal project would be some industrial challenge involving an end-user with a problem, probably an academic group that can help to solve that problem in a different way by mapping that problem to a quantum algorithm.'
The Atos and the STFC Hartree Centre Joseph Fourier Prize is a competition for scientists, applying individually or in teams to develop quantum algorithms. This particular competition is open to participants in the UK and Ireland but is part of the larger Atos Joseph Fourier Prize from Atos which has run local competitions previously in France and the Czech Republic.
In order to stay at the forefront of innovation and remain competitive, public organisations and enterprises will have to understand how to effectively harness this emerging technology.
Through this competition, Atos is supporting innovation in Quantum applications including communications, computation, simulation, sensing and metrology that will lead to tangible industrial applications.
Quantum computing project leaders are being encouraged to submit research for a chance to win €10,000 as part of a new competition launched by Atos, and the UK Science and Technology Facilities Council (STFC) Hartree Centre. The competition aims to support innovative work in the field of quantum computing and help to generate momentum in this field of research.
When the competition was first announced, Clay Van Doren, CEO, Atos UK and Ireland, said: 'We believe this to be the first such competition in the UK which supports and celebrates researchers' own work rather than answering a set challenge thereby fostering live research. To stay at the forefront of quantum innovation and competitiveness, UK public organisations and enterprises need to understand how to harness this emerging technology effectively. We hope this prize can be a springboard for quantum research and ultimately, collective competitiveness.'
The competition is open for three months with a submission deadline of 26 April 2021. The winning applicant will receive €10,000, while second and third prize will receive 3 days access to the Atos Quantum Learning Machine at the STFC Hartree Centre, which can be used for developing quantum algorithms.
Michael Gleaves, deputy director, STFC Hartree Centre, said: 'We are on the cusp of a quantum revolution and at this crucial stage it is vitally important we encourage and promote the excellent work in helping apply theory to practical quantum computing use. We are pleased to partner with Atos and play a central role in the judging for prospective winners of this prize.'
The Atos – Joseph Fourier Prize was first launched in France and pays tribute to mathematician Joseph Fourier whose work in the 18th century largely contributed to the mathematical modelling of physical phenomena.