Advancing progress in life sciences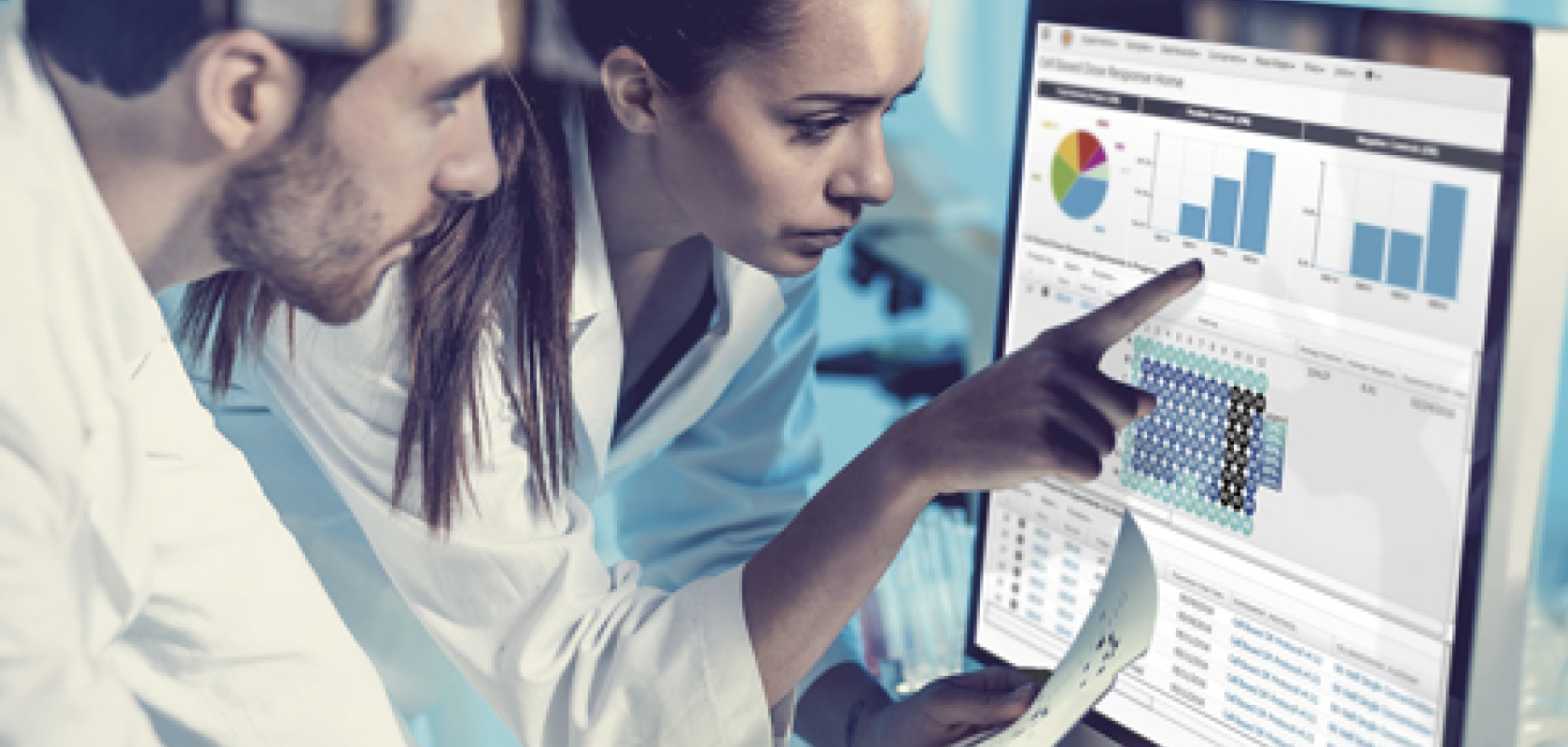 Christian Marcazzo, general manager at IDBS highlights trends in life sciences research and development
Increasingly, data is becoming a focus for life science R&D firms looking to accelerate the product development lifecycle. The effective gathering, recording and storage of data is vital and adopting the right tools, processes and technologies that enable this will be key to gaining a competitive advantage. 
To achieve this, processes and technologies that overcome their legacy counterparts will be key. There are several trends affecting this change – from unlocking dark data and security to AI and the modern workforce – and that is driving the adoption of digitised assets and processes in the life sciences R&D industry. 
Data strategies and unlocking dark data
The need for new technologies and systems that streamline R&D is becoming ever more pressing. Legacy systems and processes of recording and collating data are prone to errors, owing to human fallibility, ineffective data collection tools, and siloed systems and teams. As can be seen across most industries, organisations are increasingly moving systems and services to the cloud. For R&D firms, cloud-based software-as-a-service (SaaS) platforms that integrate all systems are the most effective way of overcoming legacy.
Not only do integrated cloud platforms ensure more effective data gathering and storage, as all data can be uploaded and accessed instantaneously, they also enable all data to be used and fully contextualised across the entire drug development lifecycle, revealing previously hidden insights. This siloed data is what is often referred to as 'dark data'. 
In life science labs, dark data is uncovered by tracking and recording the full context of experiments in a single platform. Materials, lab conditions, and equipment used are just some of the factors that can provide crucial insights. Take for example the scenario of failure at the fermentation stage, owing to a contaminated bioreactor. If it is possible to pinpoint the exact moment of failure, the same situation can be avoided in future. Remediation will occur at a faster rate, as this stage can be rolled back to the moment exactly prior to failure, rather than having to start the entire process again. 
A study from Veritas suggests the volume of dark data may account for half of all information stored, so the potential advantage for R&D firms able to utilise this data is clear. 
Data security
It is said that data, after talent, is an organisation's biggest asset. Yet it's hardly ever treated as such, with few firms really taking a data-first approach. What's more, owing to recent high-profile data breaches, the implementation of robust cybersecurity tools and practices is topping the agendas of many R&D organisations. This is vital to establish trust with stakeholders and investors, which are, of course, key drivers of growth. 
No organisation is too big to fail when it comes to security. In 2017, the UK's National Health Service (NHS) fell victim to the most disruptive cyber-attack in its history. The breach saw computer access locked for 24 GP trusts, prevented 40 hospitals from going online, and threatened to destroy patient data unless the hackers' demands were met. A similar situation arising in a smaller R&D firm could result in a total loss of confidence in its business proposition from investors, not to mention fines from regulatory bodies – penalties smaller firms can ill afford. 
Again, cloud offerings are better equipped to ensure data security and integrity, as most credible cloud products come with robust, in-built security and regulatory frameworks. So, I expect to see increased adoption of these platforms.
Artificial intelligence
For organisations dealing with large datasets, AI is a technology that holds significant potential for driving efficiency. Enhancing drug discovery is one of the applications that are now a serious consideration for R&D firms. As data strategies improve through the adoption of advanced technologies, the amount of data that can be harnessed is growing. 
Many processes today are manual and require human insight and interaction. Soon, AI and machine learning will be regularly employed for complex data analysis and, as machine learning algorithms mature, new use-cases will arise in drug discovery.
Governments around the world are also realising the power of AI. So far, a total of 18 countries have committed to their own AI programmes, with funding ranging from $20 million to almost $2 billion. The application of AI for healthcare is clearly high on many agendas, as evidenced by a new partnership between the UK government and the life sciences industry that amounts to £1.3 billion in funding. Its aim is to develop the next generation of life-saving treatments by studying five million healthy people and using AI to develop new diagnostic tests.
The US has also taken steps in the right direction, with the President recently launching the American AI initiative. The policy will provide funding and resources for AI-specific research, while also implementing US-led international AI standards. 
Millennials in labs
By 2025, 75 per cent of the workforce in national labs will be made up of millennials. This generation is bringing their own specific needs and expectations when it comes to the workplace, which presents an opportunity for R&D firms. 
Millennial workers are digital-natives and are used to accessing information with ease, using a variety of platforms. They typically thrive on collaboration and are used to communicating through digital channels. Larger organisations, that are likely in the process of updating cumbersome legacy systems and business processes, are less able to utilise the digital agility of millennials. Teams and processes in these firms are typically siloed, and outdated methods of recording and collating data are common. 
Updating systems and strategies therefore has a two-fold benefit for firms. The adoption of advanced tools and technologies drives efficiency. But further to this, installing a workforce that is adept at working with digital assets compounds the benefits they bring. 
Looking ahead
With global R&D spending in the life sciences industry expected to grow by 3.6 per cent in 2019 to a total of $2.3 trillion, there has never been a more exciting time to be part of the industry. With the ever-increasing development of advanced technologies, and the uptake of cloud technology, life sciences firms of all sizes will become more efficient and effective. 
Smaller contract R&D firms stand to gain significant ground if they can prove themselves as reliable partners in accelerating the delivery of life-saving drugs. Staying ahead of the competition by implementing some of the above will be key to establishing such a proposition.