Engineering reaches for the cloud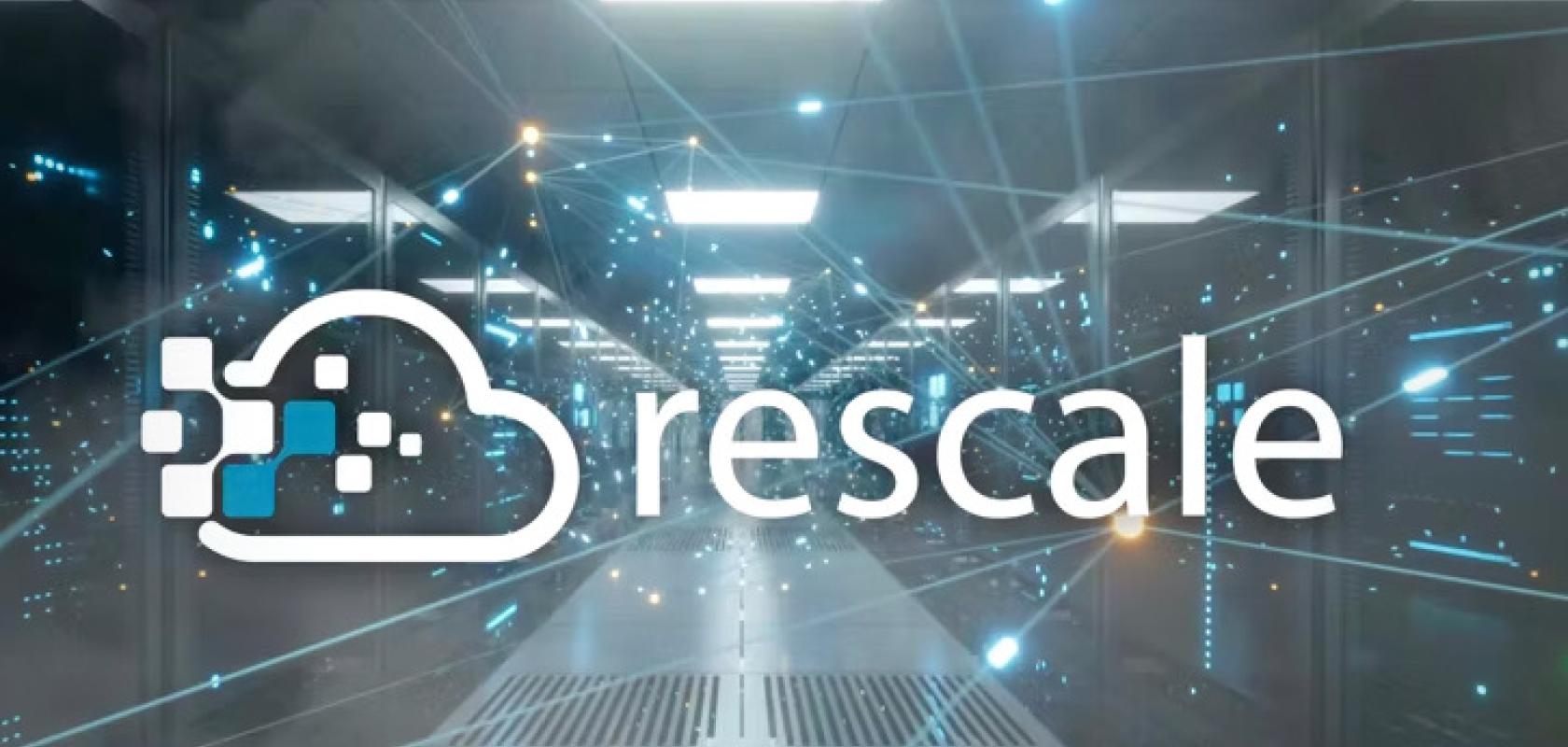 The use of computational engineering is set for strong growth over the next five years, along with the number of engineering applications using computing – and the use of the cloud is burgeoning.
That is the forecast predicted by the recent 2022 State of Computational Engineering Report, recently published by Rescale. 
The report, based on a survey of 233 engineers, scientists, and high performance computing professionals, identified three key trends. Firstly, that organisations are aggressively using computing to explore new product possibilities; secondly, that engineering teams with easy access to compute are far more likely to have successful projects; and thirdly, for many organisations, that HPC automation plays a central role in their research and development transformation strategy.
Furthermore, an increased use of artificial intelligence and machine learning in product development is requiring ever-increasing computing power.
It has to be said that, in some ways, engineering is lagging behind in its digital transformation compared to other industries including commerce, media, and sales/marketing. While computer-aided design and computer-aided engineering have been commonplace for decades, computational science and engineering – which adds high performance computing (HPC) for breakthrough speed in high-fidelity simulations, enabling the mainstream adoption of data and computationally intensive methods – is still in relative infancy.
However, that situation is changing fast, with computational engineering being used in all industries to varying degrees.
Some 82 per cent of respondents to the survey predicted the use of computational engineering would 'somewhat increase' or 'increase significantly' in the next five years, while 69 per cent expected an increase in the number of engineering applications used.
Furthermore, 86 per cent of respondents said that the complexity of simulation and modelling will continue to increase in the sphere of product development, with a similar number saying that artificial intelligence (AI) and machine learning (ML) would play an increasing role in prototyping and computer-aided engineering (CAE).
There are multiple reasons for this trend, but key is the recognition that collaboration and automation tools facilitate innovation at speed. It's recognised that researchers spend a significant fraction of their time on non-research related tasks, such as finding lost files, setting up infrastructures, and so on – but organisations that can help researchers focus their time on R&D are more than twice as likely to achieve project goals consistently.
The case for cloud
In the last decade, cloud has transformed software development by removing constraints. Today, cloud is removing the same constraints in physical product development, and the disruption will be just as significant. While most organisations still mostly use on-premises infrastructure, over half of our respondents (53 per cent) use cloud consistently for science and engineering workloads
Rescale has the privilege of working closely with companies leading this next wave of innovation, and our role as an intelligent cloud automation platform means we have a unique vantage point of how R&D-driven organisations are adopting cloud. They are employing computational science and engineering to commercialise unprecedented engineered products – from personalised medicine, to commercial supersonic transport, to fusion power.
Our 2021 State Of Cloud HPC report, which included insights from more than 300 organisations, running 680+ applications, on each of the major cloud providers, revealed several clear patterns. Firstly, an explosion is under way for cloud specialised hardware architectures. Secondly, multi-cloud is an operational reality for half of organisations; and lastly, R&D technology leaders are looking to automation to deliver more holistic digital R&D solutions to get the most out of cloud HPC.
There's little doubt that easy access to compute accelerates innovation velocity and improves the probability of project success – and that computing at scale leads to faster and more successful innovation. Indeed, our 2022 report found that organisations that provide easy access to unlimited computing are clearly tacking bigger science and engineering opportunities than those that are not. Furthermore, those that utilise cloud platforms are far more likely to be doing so as part of a wider R&D strategy – while those that do not use cloud are far less likely to prioritise digital transformation.
These findings back up those found in a previous report carried out by Rescale in collaboration with Forrester – Get Your Organization Ready To Capitalize On Cloud HPC Benefits – which found that 58 per cent of organisations questioned thought an effective HPC cloud implementation would result in a better overall performance, while 46 per cent said it would lead to improved operational efficiency and 42 per cent to faster product innovation. 
Of course, the use of cloud computing as opposed to on-premises equipment is a key enabler of a distributed workforce, a factor that has clearly risen during the onset of the academic and seems likely to increase in importance in coming years. Through the use of cloud computing, diverse teams in different regions of the world are able to collaborate effectively and fast. Our scientists and engineers deserve the best we can provide. 
Case study: From Startup to World-Class Bio-Pharmaceutical Company
The Korean company AZothBio, founded in 2016, has a mission is to use its expertise to catalyse new drug discovery and bring more competitive products to more patients. Its team of researchers, scientists, and engineers uses digital tools and proprietary artificial intelligence logic to uncover new therapies and drug candidates, requiring significant (HPC) resources to handle high-fidelity simulations.
When AZothBio's compute demands exceeded the capabilities of their on-premises hardware, it sought a solution from Rescale that could support its complex and custom applications in a way that is simple, scalable, and allowed them to focus on what they do best: cutting-edge R&D innovation. In order to simulate large-scale algorithms in the cloud, understanding not only the R&D challenges but also cloud infrastructure, HPC, and configurations was essential – so, to save critical time and productivity, AZothBio adopted the Rescale platform to transform their digital capabilities.
Using our platform, AZothBio was able to create a research system for selecting drug candidates with efficient cost-performance, while accelerating lead identification through massive data analysis and predictive simulation using their own proprietary deep learning-based algorithms in ways not possible with traditional methods.
The team was able to access pre-installed software and the best-fit GPU hardware to successfully run their epitope AI models and expedite their other efforts in genome and peptide discovery research, cutting the timer per analysis from five days to less than 24 hours. 
Hyejin Park, Director of the AI Research Instituteat AZothBio, explained: 'As a researcher, I don't have much experience in IT, so I was nervous migrating our HPC to the cloud. But Rescale's user-friendly platform did not require expertise in IT or HPC. Also, Rescale understands both HPC and R&D fields, which provides us crucial support and lets us focus solely on R&D.'
AZothBio Managing Director Jerry Maeng added: 'Rescale was immediately deployable and offers an easy-to-use environment. Previously, it was a significant burden on our side to set up GPUs and we are happy to now have Rescale to drive critical analysis and reduce the risks of cost and delays.'
Conclusion
It's clear that cloud computing brings accelerated innovation and speeds up the process of taking new products to market. Not only does this increase an organisation's competitiveness in the present, it promises flexibility and agility as needs change in today's fast-moving industrial markets.
Computational science and engineering is now mainstream, with adoption in every major industry. We have also seen a transition to cloud in full swing. For many organisations, navigating this cloud transition will require new skills, and automation tools to manage technology, spend, security, and compliance.
We have also seen that the transition to cloud drives significant business impact. Organisations that are able to give engineers easy access to compute at scale, are having more successful and on-budget projects. As cloud scale and ease of use become increasingly available in more organisations, we will undoubtedly see continued acceleration in science and engineering innovation.
Most organisations realise the benefits of cloud HPC implementation, but many are unsure of how to achieve effective implementation. Rigorous course planning is required for cloud HPC success; companies must evaluate and establish an effective governance and security plan, remain cognisant of application requirements for workload placement, and ensure seamless integration between on-premises and cloud environments for effective operation. 
This is where Rescale can help you. For a copy of the Rescale 2022 State of Computational Engineering Report, click here.