The latest cooling products for HPC in 2023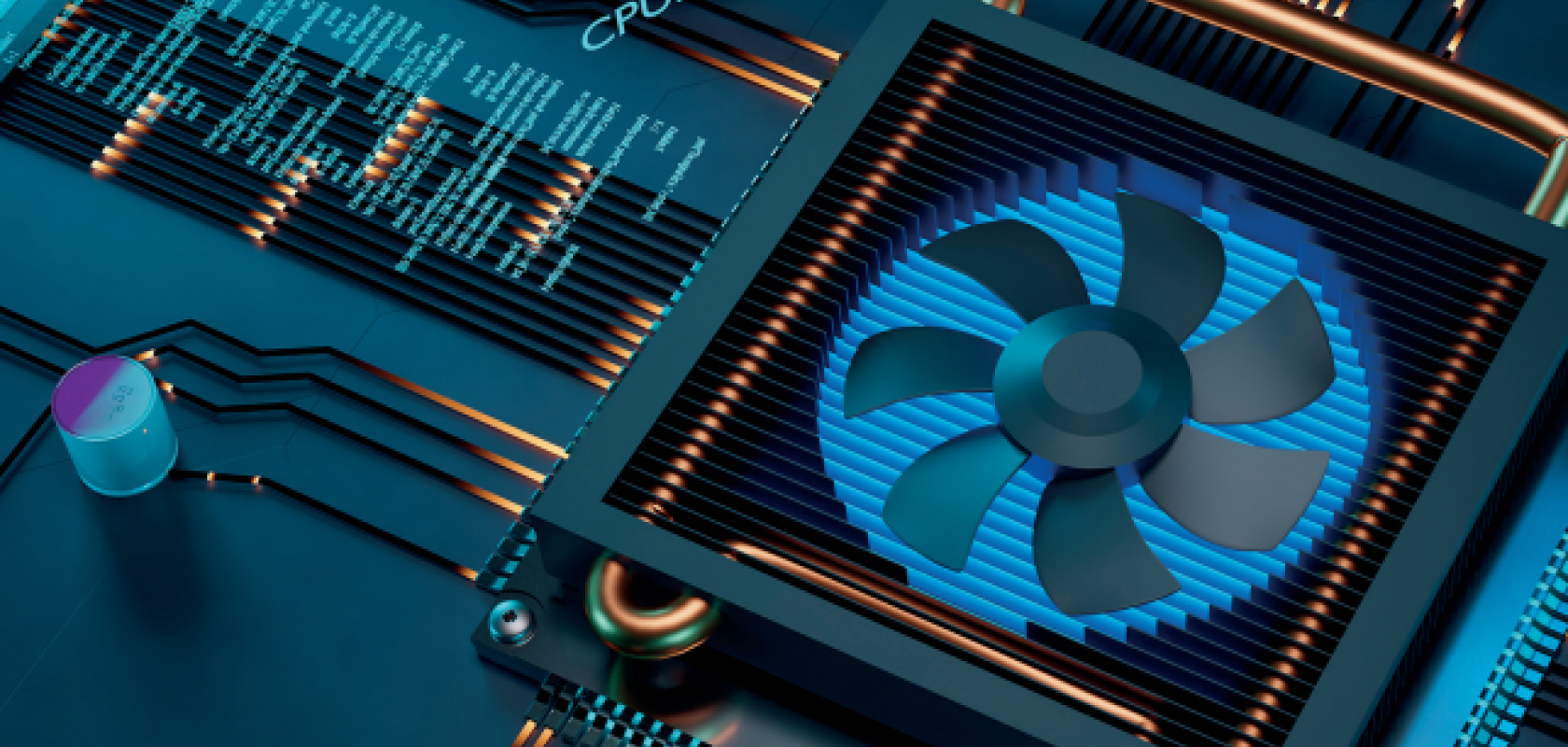 Cooling technologies continue to adapt to meet the changing demands and requirements of HPC users. Alongside growing demand for heat-dissipating products, other factors in choosing cooling solutions include increasing server density, infrastructure, costs, maintenance and support. This article highlights several providers delivering methods from RDHx to direct liquid cooling, passive loop cooling and immersion cooling – accommodating HPC users with varied requirements.
How to choose a HPC cooling solution

 
Start by determining the total power requirements for a server. This helps to estimate how much heat you will need to dissipate. For single CPU servers, RDHx or liquid cooling will most likely be sufficient; dual-socket servers with power-hungry CPUs or multiple GPUs will draw substantially more power. These require more complex technologies such as
direct liquid cooling, passive loop cooling or even immersion cooling. 
However, while underlying power requirements are key to choosing the right solution, there are other factors; available data centre space, infrastructure, maintenance and support – along with technologies such as chillers or evaporative cooling – all need to be considered to find the right solution.
Featured HPC cooling product: Motivair
Discover Motivair's Coolant Distribution Units (CDUs) offering a wide range of in-rack and floor mount models with cooling capacities up to 2.3MW.
Designed and manufactured in the USA, these globally supported products feature exascale-class technology and proven reliability to cool the world's most advanced super computers and HPC systems.   
A comprehensive list of resiliency and redundancy features ensure robust and reliable performance to support advanced CPU, GPU, APU and FPGA technology.  Ideal for use with Motivair's complete end-to-end liquid cooling product portfolio including Dynamic Cold Plate Loops, In-Rack Manifolds and ChilledDoor active rear door heat exchangers.  Find out more information about Motivair's range of CDUs by visiting the company's website.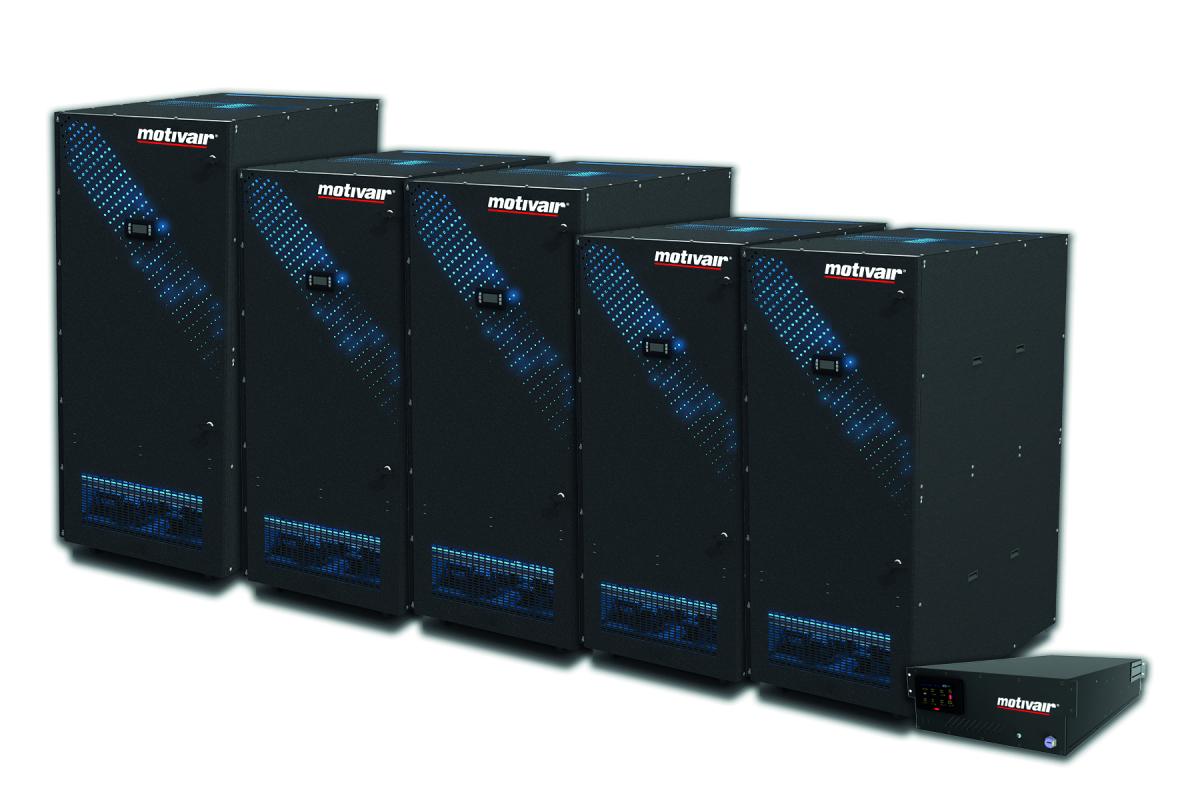 HPC cooling products on the market now
Aqua Cooling supports users who need hardware to accurately cool equipment, providing comfortable temperatures for people to perform at their best. Controlling temperatures for an educational establishment or research facility can
be challenging. Through technical expertise and a range of equipment, Aqua Cooling delivers solutions designed to be reliable, energy and cost-efficient.
Aquarius' fixed cold plate warm water cooling combines efficient, dense, reliable and easy-to-use server cooling with the industry's best
TCO and ROI.
Aquila's Dual Processor Intel Xeon Aquarius server systems offer performance, reliability and density. With efficiency of 95%, adopting Aquarius' liquid-cooled computing will enhance a data centre's PUE while drastically reducing operating expenses.
Asperitas presents a solution that cools through natural convection, that has a high level of safety and control with up to 24U of server space, plus 2 x 1U for switches. Offering high performance and density compute for CPU and GPU workloads, all solutions can be warm water cooled and offer 100% of IT energy ready for reuse.
Calyos designs, develops and manufactures passive loop heat pipes. Its solutions provide freedom from thermal limitations, enabling the best performance from components and products. A passive solution capable of cooling the latest high-performance processors, Calyos's technology uses a dielectric, safe, and green refrigerant inside their systems. This removes the risk of short-circuiting expensive equipment if the lines are damaged. Calyos systems are built for the latest components and can handle heat-flux hotspots up to 250W/cm². Calyos is developing solutions to take this even further.
CoolIT Systems' Direct Liquid Cooling (DLC) uses the thermal conductivity of liquid to provide dense cooling to targeted areas. Using DLC and warm water, dependence on fans and expensive air handling systems is drastically reduced. This results in much higher rack density, overall reduced power use and significantly higher potential performance.
CoolIT Systems' CPU Coldplate is designed to accommodate lower-profile footprints, such as 1U blades and other custom chassis. These passive coldplates do not contain any high-failure-rate components such as internal pumps. Instead, coolant circulation is provided by a rack- or row-based Coolant Distribution
Unit (CDU).
EcoCooling says its direct evaporative cooling system can reduce IT or data centre cooling costs by up to 90%, complies with ASHRAE 9.9 and produces a PUE (Power Usage Effectiveness) of under 1.1.
In Nordic and Arctic climates where temperatures never exceed 25°C, fresh air can be used all year round to cool a data centre. However, in warmer conditions, or when cooler inlet temperatures, are required, free cooling alone cannot meet required conditions. Supplementary cooling is required on hotter days. EcoCooling uses direct evaporative cooling in its products to offer a reliable, energy-efficient alternative
to refrigeration.
Green Revolution Cooling's (GRC) patented immersion cooling technology creates favourable budget economics, which it says can reduce server energy by 10 to 20%. GRC's data centre solutions cool up to 100 kW/rack. Support for high rack densities allows for more compute per rack; the absence of hot/cold aisles allows for back-to-back racks, saving valuable space in your data centre.
Capturing nearly 100% of the heat generated from systems, the GPU-rich Ku:l Micro Data Centre solution from Icetope promises extreme cooling performance and high-grade heat recovery. Precision delivery of dielectric coolant cools hotspots directly. Without front-to-back air cooling and bottom-to-top immersion constraints, space usage is maximised.
Encapsulating Lenovo's ThinkSystem SR670 server, each liquid-cooled chassis is sealed to protect the IT from the surrounding atmosphere. This creates a controlled environment, impervious to dust, gases and humidity. With reliable, efficient heat recovery, the Ku:l Micro Data Centre solution maintains density, offering improved efficiency.
Motivair provides solutions for data centres facing ever-changing thermal challenges. The growth of artificial intelligence (AI), big data, Internet of Things (IoT) and hyper-converged infrastructure requires increasing CPU, GPU, & FPGA power densities. Motivair says its liquid cooling technology allows for an increase in processing power, using less energy and space than traditional air-cooled systems.
HPC applications have driven innovation in many industries. Companies must ensure the energy-efficient expansion of their data centre. nVent provides solutions that support the highest performance classes, delivering the best possible energy efficiency.
Submer is a specialist in liquid submersion cooling, a routine method for large power distribution components, such as transformers. Still rarely used for the cooling of IT hardware, this method is
becoming more popular with innovative datacentres around the world. 
TMGcore is a provider of data centre solutions and manufacturer of data centre hardware specialising in next-generation two-phase liquid immersion cooled technologies. Its OTTO Ready solutions are designed to provide customers with complete, holistic turnkey packages and purpose-built OTTO platforms, components and software across all industries.
Asperitas presents a solution that cools through natural convection, that has a high level of safety and control with up to 24U of server space, plus 2 x 1U for switches. Offering high performance and density compute for CPU and GPU workloads, all solutions can be warm water cooled and offer 100% of IT energy ready for reuse.