University of Bradford supercomputer transforms heritage preservation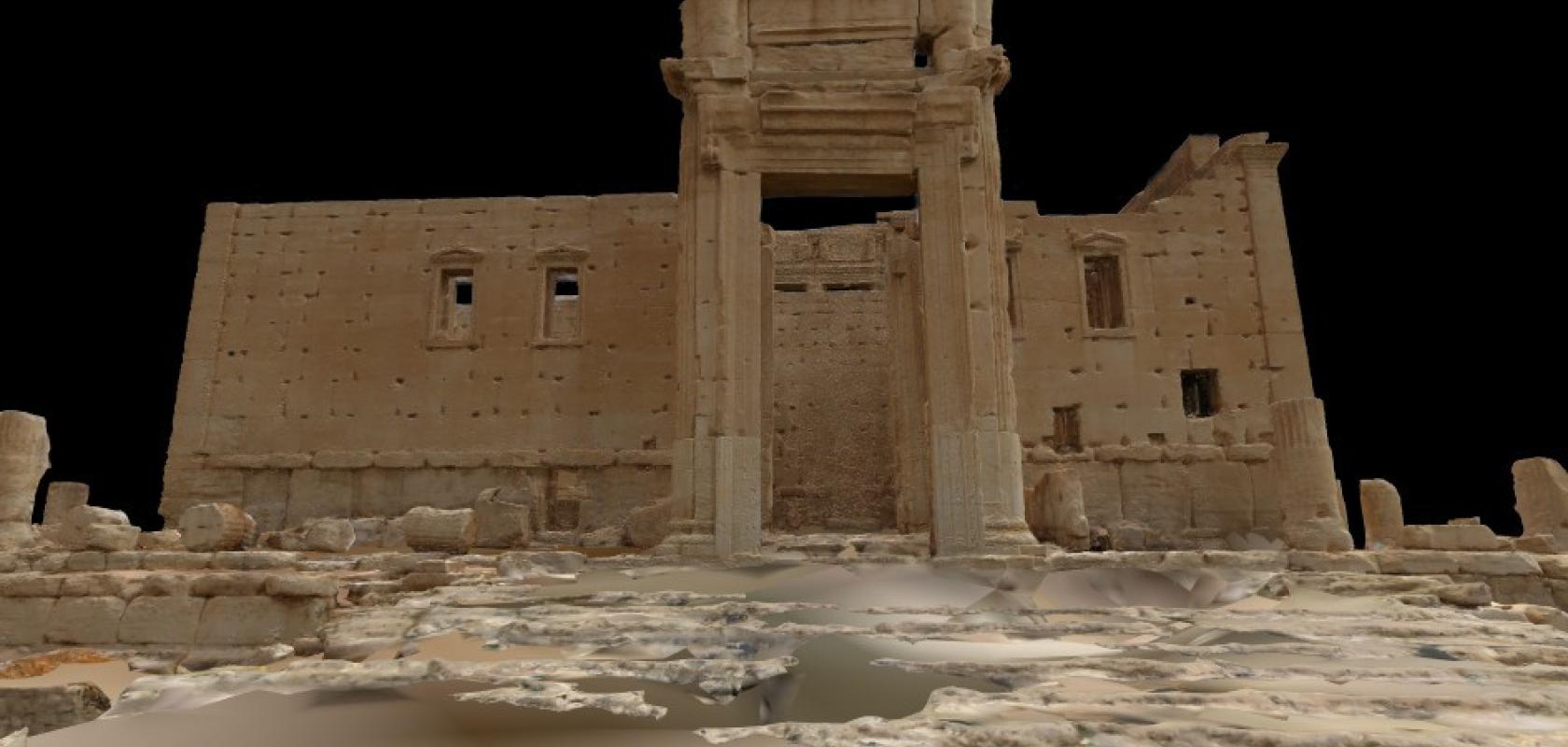 'HPC technology is shaping archaeological practice,' said Professor Vincent Gaffney, School of Archaeological and Forensic Sciences at the University of Bradford. 'We are able to reconstruct heritage sites from hundreds of images recorded digitally. Importantly, the project is more than just the 3D content. By using geospatial and archaeological data that describes the site within its landscape, its context is included, providing a lasting legacy that contributes to local historical environment records. Computing technology is not only broadening the scale at which archaeologists work, but also is making an unprecedented volume of extremely accurate data available for multinational analysis.'
The centralised HPC service is available to all departments across the University and is already being utilised for bioinformatics and heritage reconstruction. The university also has a computational chemistry department that will be able to carry out calculations on molecules that would have been impossible without the new HPC cluster. This is providing opportunities to discover new therapies, chemical processes and materials as well as developing greater insights into chemical theory. The system which is designed, integrated and supported by OCF is comprised of Lenovo ThinkSystem servers with a mixture of GPU technologies and Intel Skylake processors. This provides a platform which can handle the varied workloads used by the researchers on this centralised HPC service but also provide significant performance for the users which have GPU-based codes. 
'The University of Bradford's commitment to using HPC technology to support the development of research is having a positive impact on the world,' said Julian Fielden, managing director of OCF. 'From biosciences and engineering to computer science, social sciences and heritage science, all these disciplines are moving rapidly as increased computational power becomes more readily available and enables vastly improved research capacity.'
This system delivers significant improvements in memory bandwidth, core count and throughput which enables researchers to process data much faster than previously possible. The solution uses OCF's Software stack which is made up of Open Source tools including XCAT for management, Grafana and Icinga for monitoring and reporting and Slurm for Scheduling.
This boost in computing resources allows teams of archaeologists and computing scientists from the university to support sustainable heritage initiatives using digital technologies supported by HPC. The 'Curious Travellers' project, a component to the Arts and Humanities Research Council (AHRC) funded 'Fragmented Heritage' project, was created in response to challenges brought about by natural disasters and the deliberate destruction of heritage sites. Part of a £2.3 million project funded as a theme large grant under the Digital Transformations programme, the project aims to collate hundreds of images from local people, travellers and tourists, which researchers at Bradford then use to create accurate 3D models of ancient monuments and sites, producing accurate representations without artificial or artistic reconstructions.
Whether as part of an international effort to evaluate the impact of the Gorkha Earthquake in 2015 on the medieval town of Kathmandu, reconstructing Notre Dame or partnering with the National Trust and Historic England in recording the remains of World Heritage Sites including Fountains Abbey and Stonehenge, the new HPC cluster enables researchers to manipulate vast data sets in order to advance knowledge of ancient sites and monuments.
'Our investment in these cutting-edge high performance computing facilities complements and supports some of the University's world-leading researchers and their work,' said Professor John Bridgeman, pro-vice-chancellor at the University of Bradford (Research & Knowledge Transfer). 'We live and work in a world that is largely data-driven, and our state-of-the-art facilities will enable the University to continue to operate at the vanguard of data management and visualisation.'
Members of the public are encouraged to upload their images of heritage sites on the University of Bradford's dedicated website.