HPC accelerates research at the University of Birmingham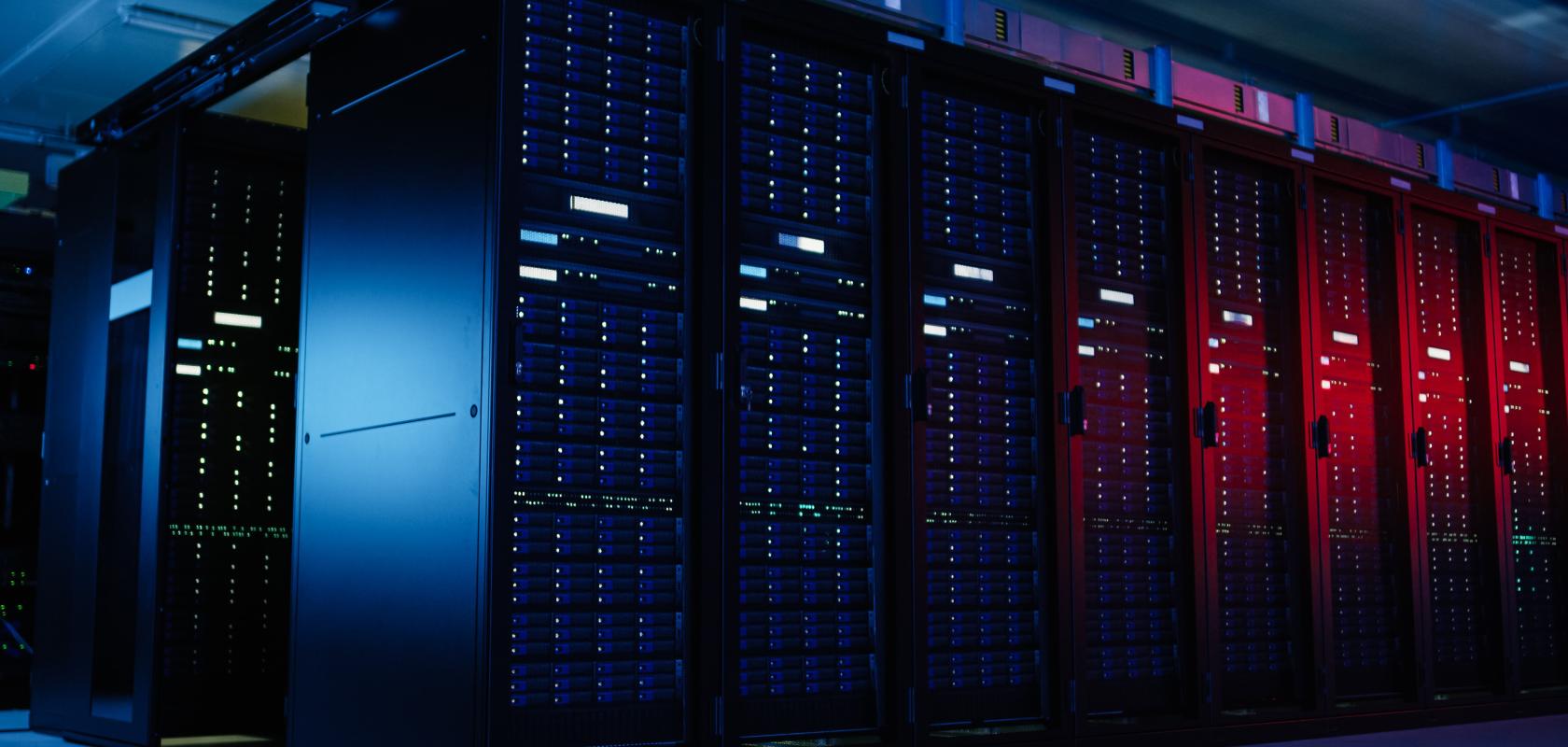 The University of Birmingham has upgraded its datacentre with a new supercomputer from Lenovo which is enhancing the universities research capabilities. This new High Performance Computing (HPC) resource has enabled scientists at the University of Birmingham to complete new research projects in computer vision, genome sequencing, and materials science.
Professor Iain Styles, of the University of Birmingham's School of Computer Science and Director of the University's Institute for Interdisciplinary Data Science and Artificial Intelligence, comments: 'Lenovo's technology facilitates new types of research that were previously impractical or impossible. In the last six months, this high-performance computing technology has provided scientists at the University with the resources they need to accelerate their research efforts and generate high impact results far more rapidly than they have ever been able to do before.'
The University began upgrading its datacentre with a powerful new supercomputer from Lenovo in November 2020. Over the last year, the technology at the compute facility has been brought onstream to bring new facilities to scientific researchers, whilst also minimising energy consumption through cutting-edge water-cooling technology.
Thomas Hasson, Category Manager for IT at the University of Birmingham, stated: 'Reducing costs while maintaining the supply chain is no mean feat. Balancing savings and suppliers requires real engagement and flexibility. 
'The benefit of working with our suppliers within a compliant framework gives a long-term view which allows us to manage budgets around technology roadmaps,' Hasson added. 'That means we know when to buy to maintain the University's competitive advantage in HPC. Plus, the cost savings gained by using energy-efficient power to drive complex computer modelling in place of consumables and experimental equipment makes a strong case for sustainable HPC at the University.'
Lenovo's technology is now providing scientists with a state-of-the-art platform for graphics processing unit (GPU)-accelerated computing. At a time when High Performance Computing (HPC) services are a vital prerequisite for cutting-edge scientific research, the facility is helping researchers to accelerate machine learning algorithms and simulation technology. This is being achieved with wide-ranging applications in computer vision, language processing, molecular modelling, and materials science.
The computer cluster is also transforming the technical development of scientific research, specifically in the biological imaging arena, through machine learning and computer vision. Biological imaging routinely collects huge quantities of data, and the extraction of information from these images requires significant computational resources. Lenovo's technology directly addresses these challenges and is enabling scientists at the University to carry out experiments on a grand scale.
The supercomputing facility has the added benefit of minimising energy consumption. A special feature of Lenovo's facility is the ability to use direct water-cooling technology, using water at up to 35°C across both CPU and GPU to cool the systems.
Ian Jeffs, General Manager, Lenovo Infrastructure Group said: 'We are pleased to develop our partnership with the University of Birmingham and provide scientists there with smarter technology to aid complex scientific research that will benefit the scientific and wider public health community. It's also pleasing to see tangible evidence that our water-cooling technology is improving energy efficiency and sustainability in the datacentre, which is characteristic of our commitment to delivering greener technology.'
The University has since improved cooling energy usage by as much as 83 per cent in the datacentre. With direct, on-chip warm water-cooling technology, the system takes water into the rear of the servers at 45°C. After circulating the CPUs, in-line dual memory modules, I/O and other components, the water leaves the system up to 10°C warmer – drawing heat from the cluster.
The resource is built with 46 Lenovo® Neptune liquid-cooled servers each featuring twin Intel Xeon CPUs, 512GB system RAM and 980Gb local NVMe storage built to support four of Nvidia's new A100 Tensor Core GPUs attached to each system via high performance PCIe gen4 connection.
The highly efficient liquid cooling infrastructure is a testament to the University's commitment to improving energy efficiency within the datacentre, while also reducing costs. Part of the remit of the University's procurement selection panel, led by Category Manager for IT, Thomas Hasson, is to deliver predicted cost savings year on year in parallel with the University's strategy for sustainable procurement.
The accelerated compute facility is called 'Baskerville' and named after John Baskerville, the enlightenment-era Birmingham industrialist. The University of Birmingham hosts Baskerville as the lead member of a consortium that includes The Rosalind Franklin Institute, The Alan Turing Institute and Diamond Light Source, the UK's national synchrotron light source science facility. The project was funded by the Engineering and Physical Sciences Research Council (EPSRC), part of UK Research and Innovation and a proportion of this service will be available to EPSRC-funded researchers.