Collaboration combines data and software on composite materials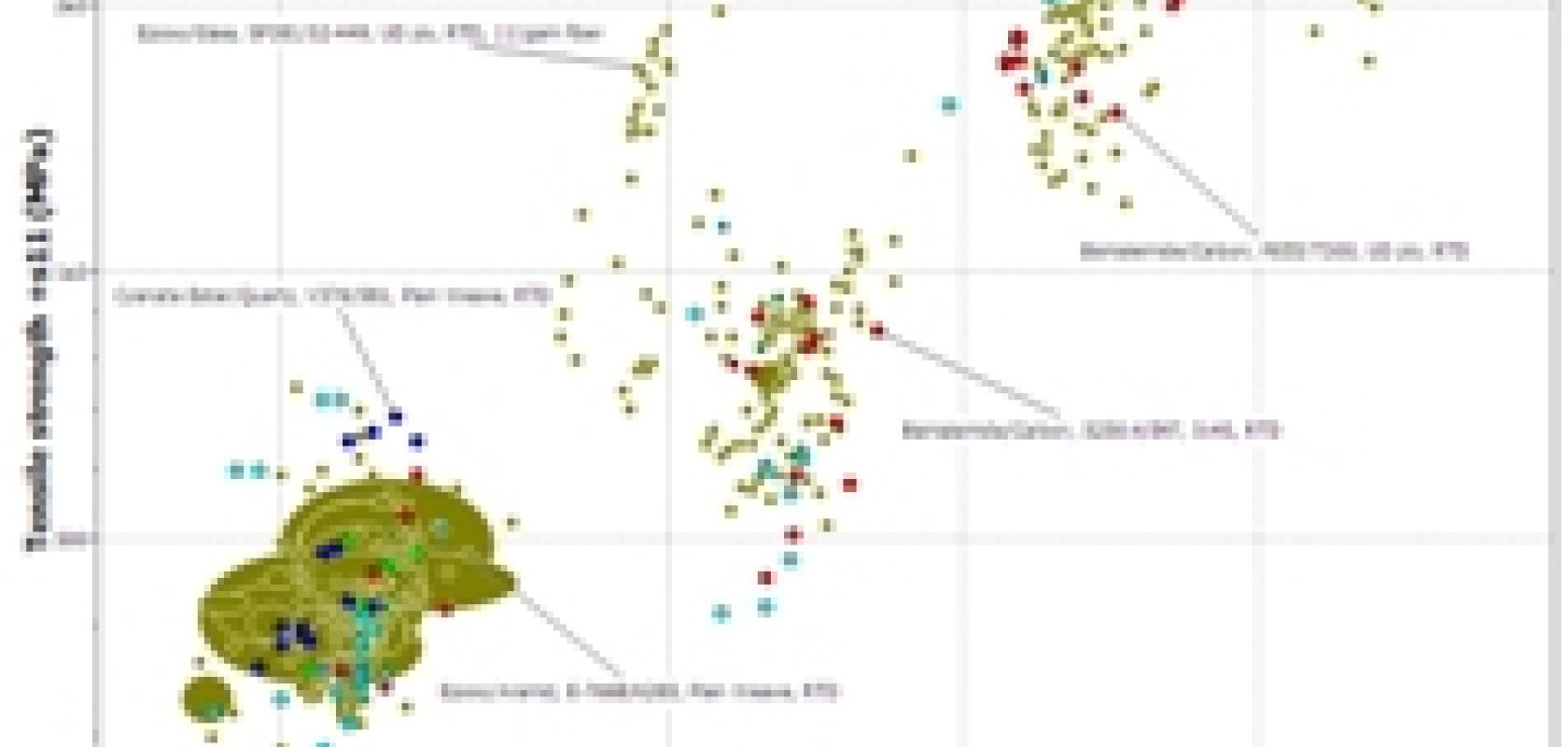 Granta Design and Firehole Composites have announced a collaboration that will help product designers to make better decisions about composite materials. Granta will integrate an extensive collection of material data from Firehole Composites into the upcoming releases of its CES Selector and Granta MI software. The result will be a new tool that will enable engineers to navigate unfamiliar and complex composite data, to compare composites with the full range of materials options, and to choose the right material for their application.
The Firehole Composites materials database covers over 300 composite grades and is compiled from manufacturers' data, leading testing labs, and research projects. Around a thousand data records cover the different test conditions that are critical to composite users (e.g. room temperature dry, elevated temperature wet). The data provides information on the composite constituents, suppliers, and forms, plus properties derived from testing. A consistent format enables effective comparisons to be made, while data quality ratings help users to employ data from varied sources appropriately.
Granta provides the industry-leading software for managing and using materials information. Granta solutions enable users to access and apply data from their in-house testing and from a broad range of leading reference sources covering metals, plastics, ceramics, and composites. Applying the Granta tools to the Firehole Composites data will make it easy for designers and engineers to find the composite data that they need and to gain an understanding of composite systems. Integration with Granta's complete range of materials information means that users will be able to compare composites with traditional materials quickly and easily, helping them to choose the right materials and to find replacements for materials that they have difficulty sourcing.