Cloud providers rally against COVID-19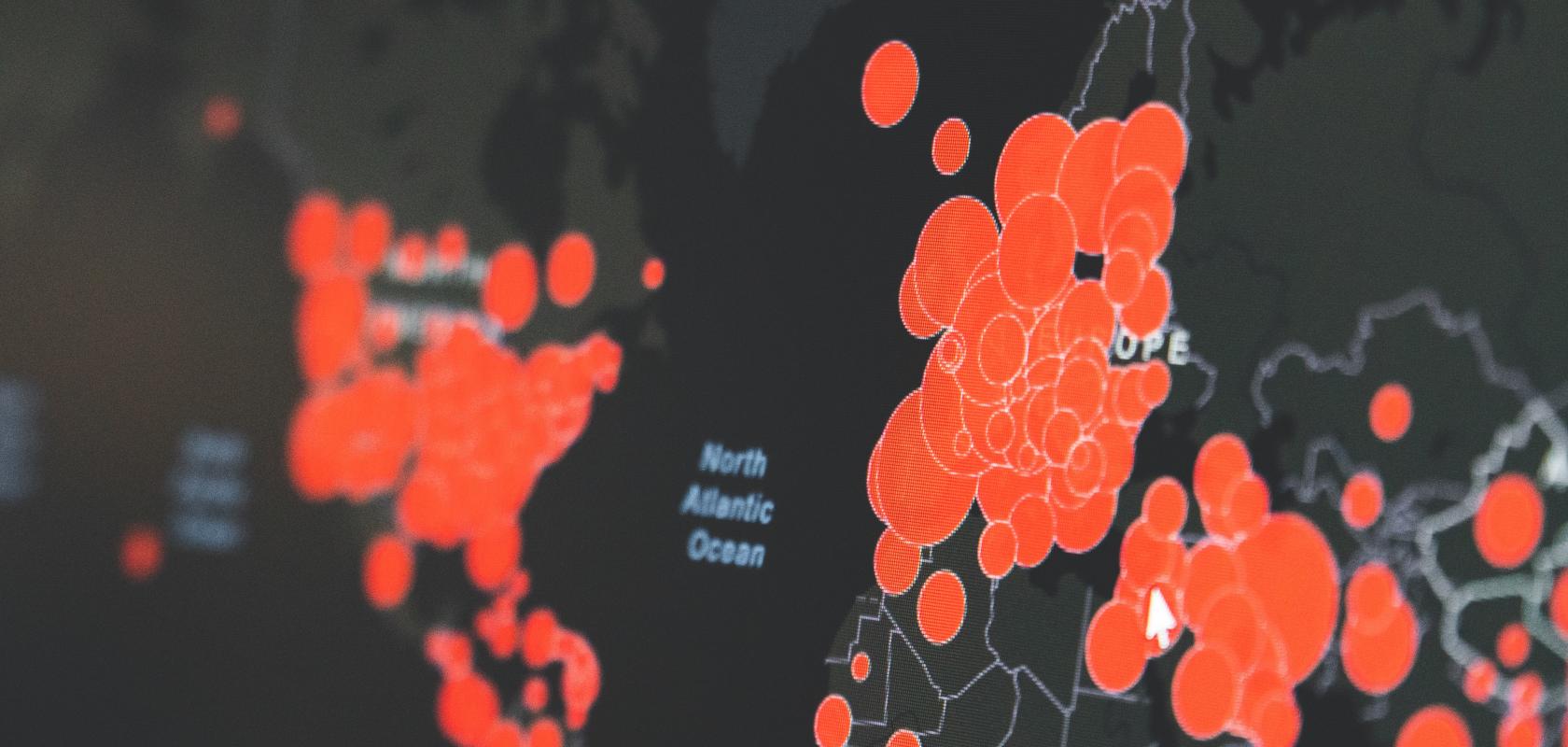 Cloud companies are offering tools, services and funding initiatives to help scientists and researchers combat the COVID-19 pandemic.
Recent announcements from Alibaba Cloud, Rescale, Google Cloud Platform, Microsoft Azure and Amazon Web Services (AWS) aim to provide funding and tools for scientists working on COVID-19. They join a growing list of cloud providers helping to tackle the viral outbreak including Tencent, Huawei and Baidu AI Cloud who have all announced plans to provide assistance in this difficult time.
Alibaba Cloud has offered medical personnel access to epidemic prediction modelling tools, CT image analysis and genetic sequencing software. 
Rescale, Google Cloud Platform, and Microsoft Azure announced they will provide simulation workflow automation tools and compute and storage resources to accelerate the process of combatting the disease. They have asked scientists, researchers, or people who might be able to support accelerated COVID-19 research, to visit techagainstCOVID or to contact them at support@techagainstcovid.com.
AWS has committed to $20 million over the next year to accelerate research, innovation, and development to better understand and detect COVID-19 in addition to other diagnostic solutions to mitigate future infectious disease outbreaks. 
The AWS Diagnostic Development Initiative (DDI) is open to accredited research institutions, research consortia, and private entities, that are using AWS to support research-oriented workloads for the development of point-of-care diagnostic (testing that can be done at home or at a clinic with same-day results) and other diagnostic techniques.
Alibaba Cloud
Alibaba Cloud reported that it would provide a series of cloud-native anti-coronavirus solutions a free communication platform for medical workers to directly contact doctors on the frontline of the COVID-19 outbreak. Alibaba Cloud are also inviting Chinese doctors to share their experiences and answer questions from global peers. This will use video conferencing and real-time AI translation into 11 languages (Arabic, Bahasa, Chinese, English, French, Japanese, Russian, Spanish, Thai, Turkish, and Vietnamese).
Alibaba DAMO Academy software solutions are being made available via free trial for medical professionals and research institutes worldwide. This includes the 'Epidemic Prediction Solution' wich models epidemic characteristics of COVID-19 in a particular region, providing estimates of size, peak time and duration of the epidemic, as well as the spreading trends under three conditions - optimistic, neutral, and pessimistic. 
A 'CT Image Analytics Solution' is a CT image analytics technology service that can improve testing accuracy and detection efficiency for diagnosing COVID-19. With deep-learning algorithms trained by data in China, the trained model can predict the probability of different pneumonia types, including the variety associated with COVID-19. It also performs computations of the proportion of lesions and the affected volume ratio to the entire lungs, by using the lung segmentation method. Alibab reports that the test takes approximately 3 to 4 seconds to run and 15 to 16 seconds of transmission time, making it nearly 60 times faster than human detection. 
Additionally, the 'Genome Sequencing for Coronavirus Diagnostic Solution', is an AI algorithm used for virus genome sequencing for coronavirus analytics, including viral genetic data screening, evolutionary analysis, protein structure analysis, and diagnostic reporting. The diagnostic solution can reportedly complete the diagnosis of new coronavirus within 14 hours. The solution could be used to address challenges such as insufficient nucleic acid detection capacity, high false-negative rates of the PCR method, and possible virus mutations.
Rescale,
Google Cloud Platform,
Microsoft Azure
Together the companies have announced they intend to provide scientists and researchers with simulation workflow automation tools, compute and storage resources to help in combatting the disease. 
Rescale noted in the announcement that the company supports each of the computational methods listed below to help researchers to automate workflows and take advantage of cloud computing resources:
Model outbreak scenarios with large-scale COVID-19 simulations, to forecast coronavirus spread and inform public health policies
Accelerate development of COVID-19 test kits to help computationally design tests mapped to the genetic data model of COVID-19
Identify genomic variants which predispose individuals to resistance or progression of COVID-19 to help fight the disease
Accelerate development of a COVID-19 vaccine by inhibiting the virus' replication 
Rescale also released an announcement from the CEO on how they are handling COVID-19. The TechagainstCOVID website offers a way for scientists and researchers to register to use HPC resources at no cost.
The website states that its goal is to 'model outbreak scenarios, accelerate development of test kits and create an effective vaccine' through the use of HPC modelling and simulation. It also states 'any researcher, engineer, or scientist can apply who is targeting their work towards COVID-19 can apply to use resources including fully managed high performance compute (HPC) environments, and the underlying compute, networking, and storage resources.
AWS 
Amazon has announced '$20 million over the next year to accelerate research, innovation, and development to speed our collective understanding and detection of COVID-19 and other innovate diagnostic solutions to mitigate future infectious disease outbreaks. Funding will be provided through a combination of AWS in-kind credits and technical support to assist our customers' research teams in harnessing the full potential of the cloud to tackle this challenge.'
AWS DDI supports AWS customers who are working to bring better, more accurate diagnostic solutions to market faster
The website does note that The AWS DDI provides support for innovation in rapid and accurate patient testing for 2019 novel coronavirus (COVID-19), and other diagnostic solutions to mitigate future outbreaks. AWS is offering technical support and providing AWS promotional credits to support the use of AWS services to advance diagnostic research for selected institutions and companies.
The program is open to accredited research institutions, research consortia, and private entities that are AWS customers. Individuals who apply must apply on behalf of their organisation.
AWS states in the FAQ that it will approve applications based on 'factors such as the applicability of research to the development of diagnostic tools and techniques for reliable, more accurate and economical testing for COVID-19; stage of diagnostic research; potential to disseminate the results and data through sharing a pipeline or software; succinctly defined milestones; the applicability of AWS services and support within the project scope; and value of promotional credits requested suited to the scope of the project.'
The initiative is open to everyone but terms and conditions apply AWS has provided details of the Diagnostic Development Initiative (DDI) in a question and answer page on its website, full details of the initiative can be found there. Eligible AWS service categories include AWS compute, storage, database, machine learning, artificial intelligence, analytics, containers, robotics, quantum services. However there are some services that are not eligible, full details of the initiative can be found on the AWS website.