Autodesk announce generative design field lab in Chicago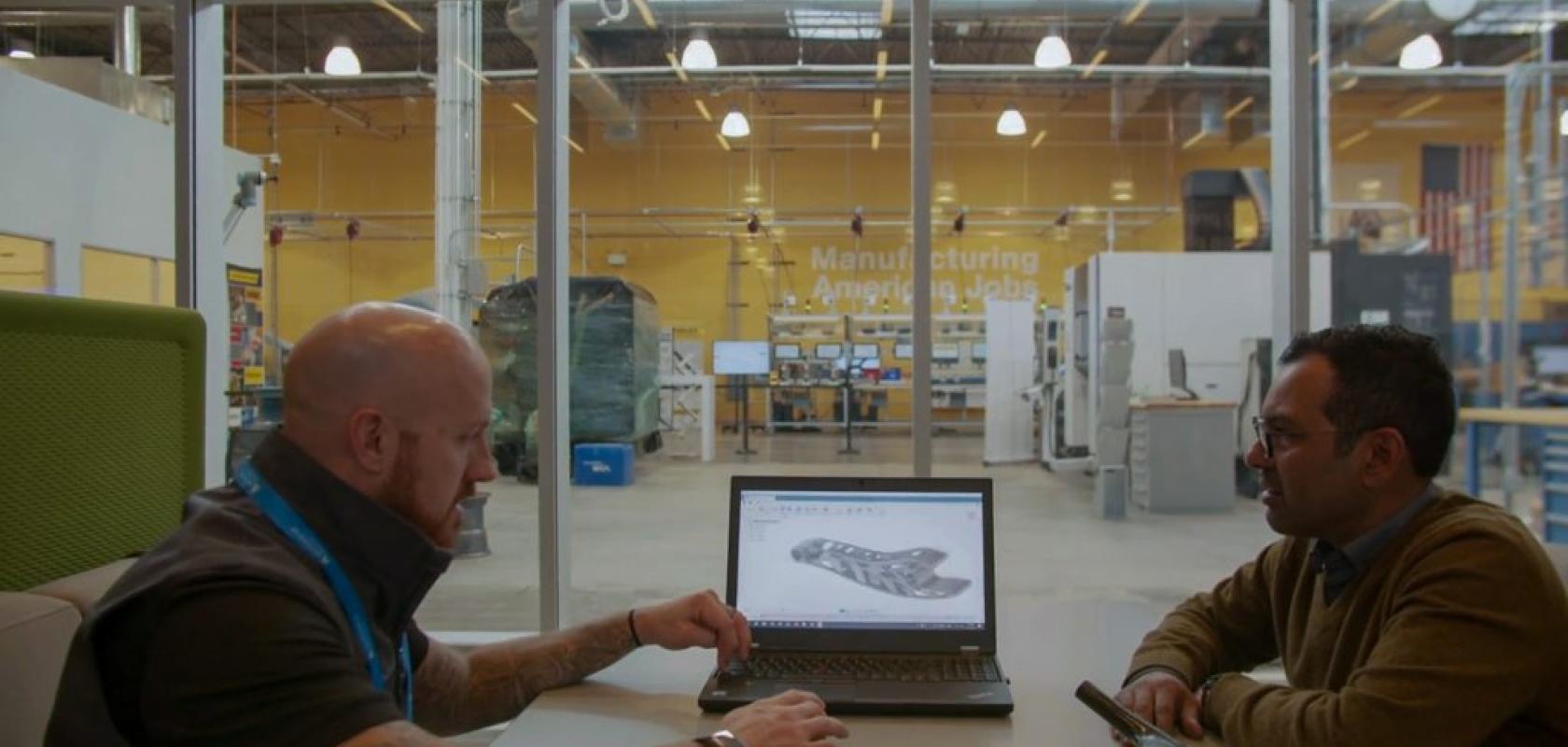 Autodesk has announced that it was opening a new lab dedicated to supporting generative design in Chicago, USA.
Generative design is the name given to Autodesk's AI-based technology that uses design constraints entered by the engineer to generate a set of solutions that fit within those constraints.
 Rather than coming up with a design and performing simulation studies to ensure it works, generative design takes the guesswork out of the process, letting designers and engineers use more of their creative potential because they already know the solutions are sound.
Last year the company made its generative design available to users of Fusion 360, it's product development platform that combines design, engineering and manufacturing in a single piece of software.
Autodesk has partnered with the Digital Manufacturing and Design Innovation Institute (DMDII for short) in Chicago to open the Field Lab at their 100,000 square-foot innovation center. 'DMDII was founded back in early 2014 as part of a network of institutes focused on manufacturing innovation. We're committed to deploying solutions—like generative design— that help advance American manufacturing by making it more productive, more efficient and by advancing the workforce along the way,' says Caralynn Nowinski Collens, CEO of UI Labs, the home of DMDII. 'What Autodesk is doing on the manufacturing floor—it brings things to life. That's inspiring for our visitors and it's an important part of what we do.'
'DMDII is an ideal place to open the Field Lab,' said Sean Manzanares, senior manager of business strategy and market development at Autodesk.  'It's an industry hub here in the Midwest where we can show customers and partners what we're up to, and we can also welcome other important stakeholders—like students and manufacturing workers—who have a vested interest in better understanding the technology. Generative design is an opportunity for everyone and we're doing our best to ensure anyone can access and use the tools.'
The Field Lab is equipped with state-of-the-art machinery so that customers can see how to design, prototype and make products in real time. Alongside a DMS hybrid additive/subtractive 3-axis router, visitors to the space will encounter a Datron Neo CNC mill and a Farsoon eForm laser sintering system. Today's manufacturers have a lot of options when it comes to making their parts—from tried-and-true CNC machines to the newest 3D printers on the market.
'To move manufacturing forward, we need to be thinking about the entire product life cycle, and that starts with the earliest stages of design. We can make things today that weren't possible before because partners like Autodesk are bringing solutions to the table,' said Chandra Brown, executive director at DMDII. 'What Autodesk is doing—walking people through the whole process of design to make—is such an important part of us delivering on our mission and vision.'