Managing resources in the cloud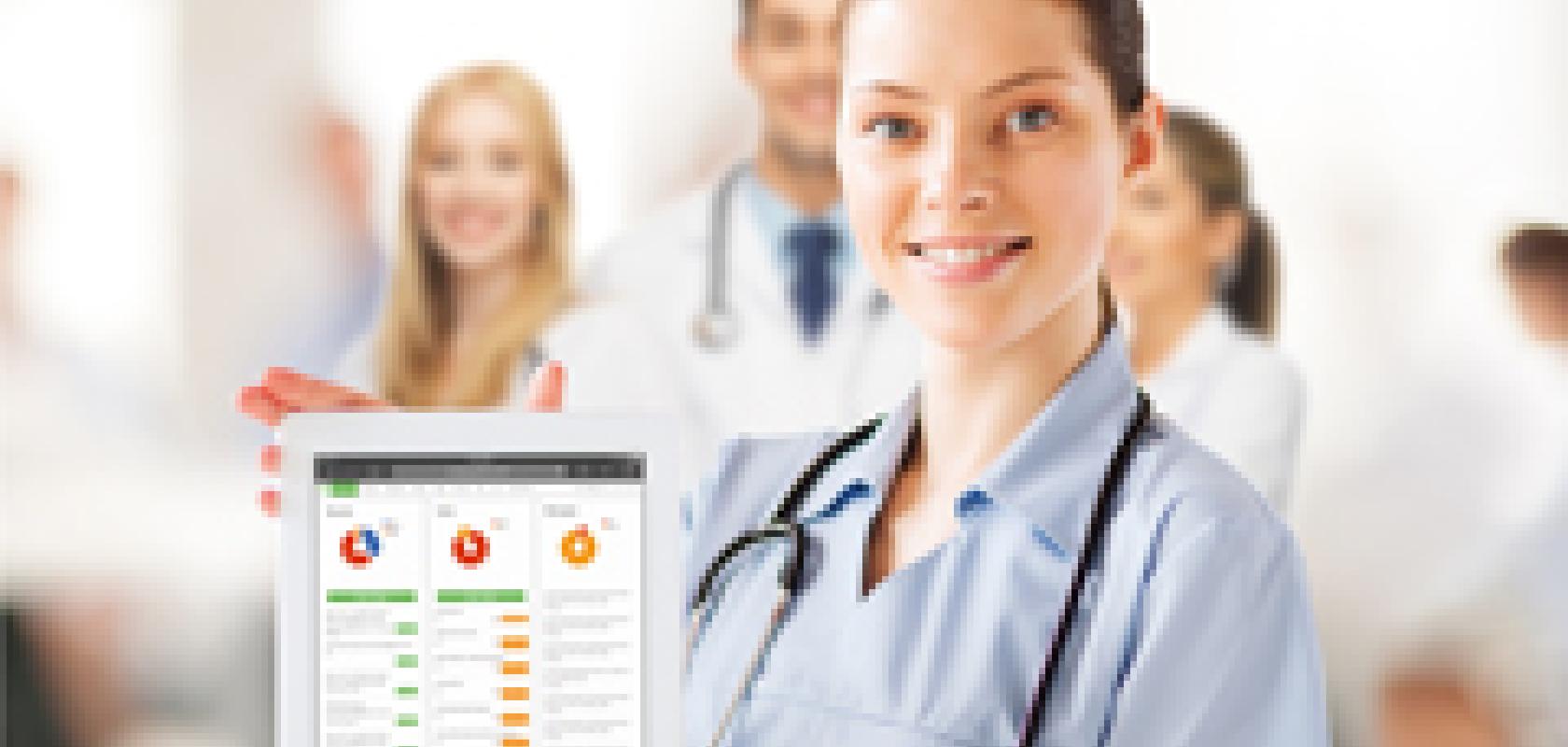 The ability to locate, allocate, reserve and track the usage of resources – whether that resource is laboratory space, a collection of biological or chemical samples, equipment or analytical instrumentation, or even staff – can have an impact on the timelines, costs and success of an R&D project.
Yet, prior to GoInformatics releasing its Resource Management System solution in October 2014, there was no cloud-based tool that could achieve this level of resource visibility and control, suggests J.J. Medina, senior director of product strategy at the Indiana-based firm. 'Our Resource Management System was developed initially for a company working in the field of cadaveric bioskills labs, which needed to be able to locate, reserve, assign, and monitor the use of valuable human tissue samples. However, we quickly realised the potential utility of this level of enterprise-wide resource management functionality for multiple life science and medtech sectors. Consequently, we developed the Resource Management System as a flexible tool that can be applied to any R&D environment, and be fully integrated with our cloud-based GoLIMS laboratory information management system (LIMS), inventory tracking system and electronic laboratory notebook (ELN).'
Linking R&D to resources and budgets
The combined capabilities of GoInformatics' software solutions mean that laboratories can now link all experiments recorded using the GoInformatics ELN to inventory and high-level resource management, as well as compare budgets with actual costs, and provide metrics to relevant departments for analysis, Medina adds. 'This allows laboratory, project and business managers to carry out analytics on a combined wealth of data spanning project progress, costs, timelines and resource use, which we don't think has previously been available through one central cloud package.'
Established in April 2010 as software as a service (SaaS) specialist, GoInformatics originally envisioned that its solutions would represent easily accessible tools that were affordable to small-to-medium sized laboratories or CROs, and did not require months to implement. 'There are many R&D and contract research organisations in life science and medtech fields that cannot spend $50-$100k on a LIMS', Medina points out.
Embracing the cloud
Yet while many of GoInformatics clients are small to medium-sized laboratories or CROs, the firm has found that the largest multinational companies are also now turning to the cloud. 'Global organisations are embracing the GoInformatics scientific cloud platform as a means to derive information that will enable operational savings as well as increased business agility. Our Resource Management System, in particular, has provided functionality that is over and above a traditional LIMS, which we all know is largely sample-focused. The ability of our system to track, allocate, and reserve all project-related resources can speed and streamline the R&D process and have a huge impact on cost efficiency, whatever the size of company or department.'
GoInformatics' partnership with Johnson & Johnson's medical device business, which started in June 2014, is a prime example of global industry taking the cloud on board, and has been transformational for GoInformatics, Medina suggests. 'J&J has implemented our project management, inventory tracking and resource management system across its orthopaedic medical education operations, but we are also working with other R&D areas of its business.' 
From med devices to animal nutrition
The medical device industry has been a major client sector for GoInformatics.  'There is a $16 billion medical device industry in our home region of Indiana, and the R&D labs of companies including Zimmer, Medtronic and Stryker represent major opportunities for us,' Medina points out. GoInformatics has also built strong links with customers in the agricultural sciences, biofuels and animal nutrition sectors, as well as with the contract research industry.   'Agricultural science companies also have a need for more advanced data and knowledge management tools to centralise unstructured discovery research, method development, protocol and assay review, etc. Our scientific cloud platform is a perfect fit for these areas. The pharmaceutical sector is already fairly crowded with informatics providers, and so we are focusing our expertise in other industry segments, rather than encroaching on an already well-served industry.'
Focus on project management
The GoInformatics platform is built around a project management concept that enables companies to manage their R&D on a project-by-project basis. This project management focus is something that the firm is keen to stress and forms the foundation for all new client engagement discussions. 'The project management functionality that we build into our system, which now includes resource management and reservations, differentiates us from other informatics providers,' comments Lianne Wojnarowicz Mink, director for global client services. 'We are not just a scientific cloud platform that you purchase and start using with the flip of a switch. We first work with each client to discover their requirements. This will typically involve a discovery workshop with the client, which will tell us what we need to know to implement a plan and optimise our platform for their needs.' 
Aligning processes and policies
'The ultimate goal is to make sure that everyone who will be using our solutions has a clear understanding of how to derive the maximum benefit from its functionality,' Wojnarowicz Mink indicates. This often means that the customer will need to standardise or align certain policies and procedures across departments. 'Thus allowing the efficient derivation and exploitation of metrics on factors such as project milestones, tasks, costs and delays, to further optimise and streamline processes, and inform decision making. This alignment may include the scientists, project and laboratory managers, as well as accounting and legal departments. The alignment of business processes becomes particularly important for the standardisation and optimisation of R&D tax audits, FDA audits, and IP filings'. The discovery workshops effectively help to identify key departments as well as individual personnel, to derive cohesive policies and procedures. 'We can then revisit and refine these requirements every six to 12 months, and make any new suggestions to the company, based on our experience and expertise, so that they always get the most out of our platform.'
Informed decision making
The emphasis is heavily focused on people and processes, rather than the technology, comments Chad Gregory, GoInformatics CEO. 'Our solutions facilitate identifying each piece of the puzzle and deriving the optimum amount of information from those pieces to drive the project forward. Our solutions were created 100 per cent in the cloud to stay at the forefront of technology and provide the utmost flexibility. We started with a project management ELN, and then added a sophisticated inventory tracking and reservation system. What we have achieved, with our major medical device partnerships, was to make each part of the process more transparent. Now you know who is doing what, when, which resources are available, and how those resources are utilised. The client can then collect and analyse all of the data to drive informed decisions.' 
Anticipating the future needs of customers
'Through constant communication with customers and cloud industry leaders, it is clear that focused data collection, secure data management, and analytics will be key drivers of innovation', claims Gregory. He maintains that establishing a centralised knowledge management infrastructure has allowed many of GoInformatics' clients to accelerate their R&D projects through collaboration and greater data visibility. 'Through our tools they are now able to see links and patterns they could not see before,' he states.  'This enables our customers to take products and services to market faster than their competition. We are only scratching the surface of what we can do with our cloud technology infrastructure.'
Looking ahead, GoInformatics will focus on expanding predictive metrics, data visualisation options and analytics to provide greater insight into R&D operations and beyond.