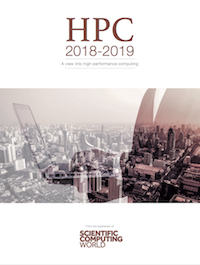 Welcome to High-Performance Computing 2018-19, the annual guide to HPC for the scientific research community.
Below are links to the online versions of the articles that appeared in the above publication, plus a link to the full digital edition and PDF.
You will need to log in or register in order to view the articles.
Robert Roe looks at technology that can help drive future HPC performance increases
Robert Roe learns about the technology behind the latest DOE leadership class supercomputer, Summit
Robert Roe reports on trends in processor technology for HPC
Robert Roe looks at the Gordon Bell Prize finalists and the impact that AI is having on HPC applications
Intel's Cedric Andreolli, Jim Cownie and Kate Antakova highlight the importance of Roofline optimisation for HPC application development