Transforming life sciences with data and discipline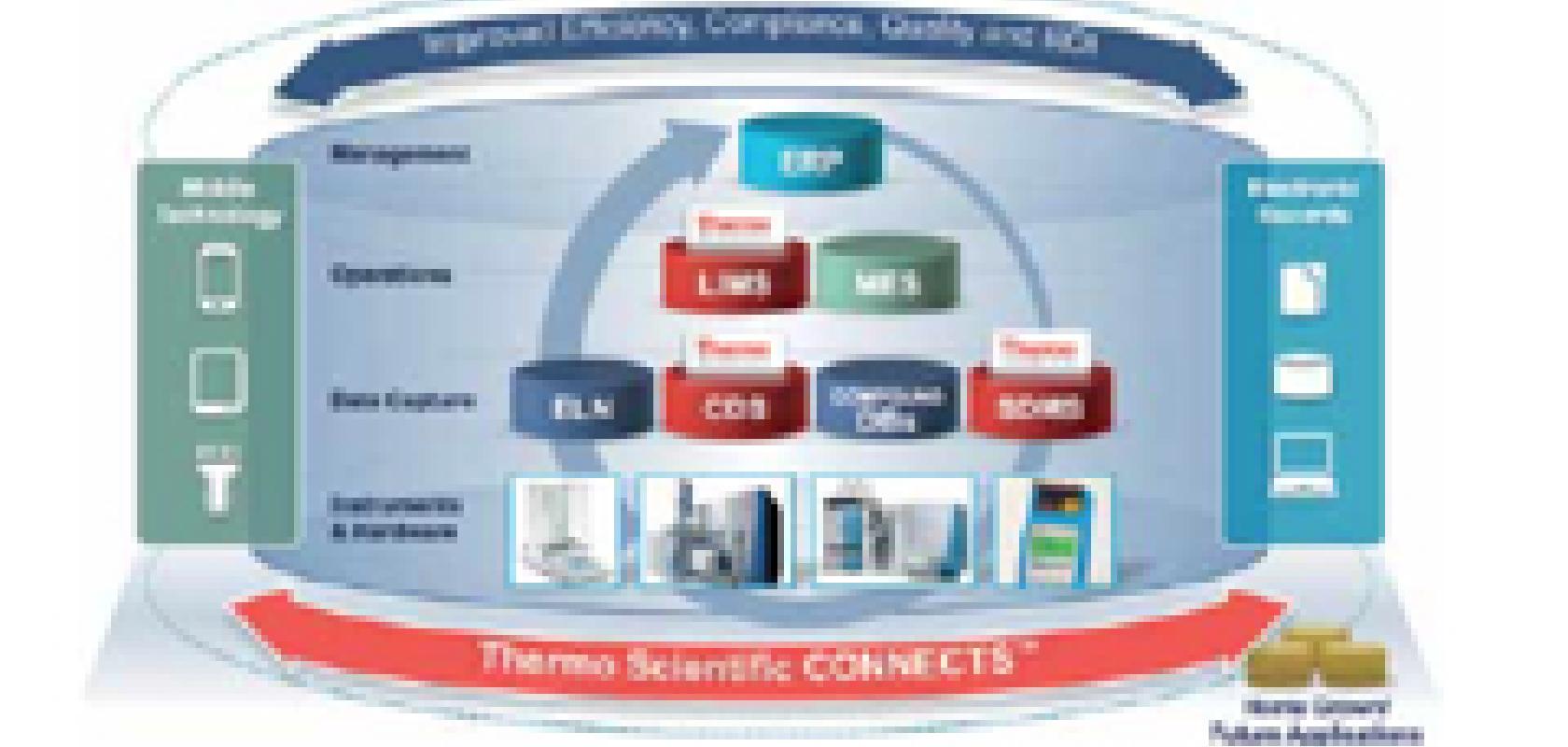 Data isn't a universal language – it can mean many different things even within the same enterprise. That's why so many companies underestimate how difficult it can be to develop an enterprise-wide 'big data' strategy.
Despite the difficultly, however, there's no turning back for life-sciences companies. In the words of Ernst & Young's Todd Skrinar, commenting on his company's report 'Order from Chaos: Where Big Data and Analytics Are Heading, and How Life Sciences Can Prepare for the Transformational Wave' (June 2014): 'Enterprise transformation led by big data-driven analytics is no longer a "pie-in-the-sky" ambition for life sciences companies, but rather an essential and achievable component for their sustained success.'
The big data opportunity, as it should be viewed, is far reaching, impacting everything from drug discovery and pharmaceutical production to improving patient outcomes at the point of care. And no two companies are alike: each company must identify its unique data-collection and presentation requirements, including those required of and for external business partners, customers, regulators, etc. This short article focuses more on the big data opportunity in the discovery and manufacturing side of life sciences, but the ways provider and payer data is now transforming the entire healthcare system is equally fascinating.
Understanding how data will be used is just the first step, but it may be the most important. Life-science companies have been preparing for the flood of big data for decades, knowing that it would someday overwhelm typically disconnected legacy systems. But it's impossible to develop a platform for data-driven decision-making in a vacuum. You must first understand how, where, when and why your data must be accessed, and by whom.
Discovering the next breakthrough drug or novel diagnostic requires discipline and analytical rigour. Equally important is agility, especially as life sciences companies increasingly rely on partnerships with research institutions and contract laboratories to add capacity strategically as needed. Discipline, analytical rigour and agility are hallmarks of the modern life sciences leader, and no business can transform without them.
Four business transformation drivers
Business transformation, especially in the typical life science laboratory, is the result of the alignment of four key drivers: integration, innovation, automation, and business intelligence. Until these four drivers are in sync – in the lab and beyond – the big data opportunity will prove elusive.
Today's life-sciences companies require extensible platforms that offer visibility across multiple systems, from enterprise resource planning (ERP) and manufacturing execution systems (MES) to integrated laboratory information management systems (LIMS). The integration must be tuned to the data demands of each set of stakeholders, creating user experiences that are highly customised. What matters most isn't that big data is flowing freely across a highly dispersed enterprise with high velocity – although that's a start, but rather that every user can access and will use that data in ways that maximise its decision-making potential.
A platform that consolidates highly dispersed but interconnected data into a massive 'data lake' is aspirational for many companies, but it's now possible. Data from labs (LIMS), manufacturing (MES), resource planning (ERP) and many other systems has its greatest value when it exists in aggregate where it can be queried, used in complex analytics and easily retrieved and presented. On a practical level, data organised this way could give a company a one-day head start identifying a raw materials issue in the supply chain, leading to an intervention that saves millions of dollars. And that 'value cascade' could have started with a simple alert triggered within a LIMS.
Becoming an agile enterprise
So what does it take to become an agile enterprise? Let's return to the four drivers mentioned above, which form a solid platform for business transformation.
Integration – Integration is critical at two levels. At the laboratory level, scientists need access to the real scientific data to quickly identify and correct any product quality or compliance issues. At an enterprise level, management seeks to align all data across R&D or manufacturing processes, providing true visibility that informs business decisions. This could be through executive dashboards that capture key business metrics or by providing 'service bureau-like' access to data for business planning.
Innovation – The value of big data isn't just in aggregation – it's in use. And it's best when applied toward innovation, which can take many forms within a scientific enterprise. One outcome could be accelerated drug discovery and another could be a more efficient manufacturing process, and the key to unlocking these innovations could come from many places across the enterprise. A LIMS, for example, may start as a laboratory's system of record for capturing instrument data, but it can play a part in doing so much more. It can expose pathways for greater efficiency and productivity that ultimately frees scientists to pursue new, potentially profitable areas of exploration.   
Innovation  – Automating time-consuming tasks in an enterprise, which in the lab include tasks such as instrument calibration, compliance, user training and maintenance, leaves more time for science. Whether the automation is enabled in the lab or elsewhere, manufacturing or distribution process, it creates a conduit for getting even more – and more accurate – data into circulation so more transformative data goes into the lake.
Innovation  – In many enterprises, if a manager or executive wants to see progress reports, from the laboratory to the production floor, the IT department must step in. Today, however, thanks to more mature business intelligence approaches enabled by cloud computing, personnel in labs and elsewhere across the enterprise can create real-time reports that are accessible to managers 24/7 via desktop or mobile devices. Constant access to information when it's needed; no waiting.
One size doesn't fit all
Transforming a business with big data isn't a one-size-fits-all proposition. It involves alignment, customisation and refinement to create a platform that works for all stakeholders. The pillars outlined above can help, but the enterprise must also encourage transformative thinking that liberates the data and makes more widespread use of it. From rooting out costly process non-conformance and suboptimal drug manufacturing practices to breaking drug discovery bottlenecks, data is indeed big in life sciences – is it transforming your business yet?