Software for satisfying rigorous regulations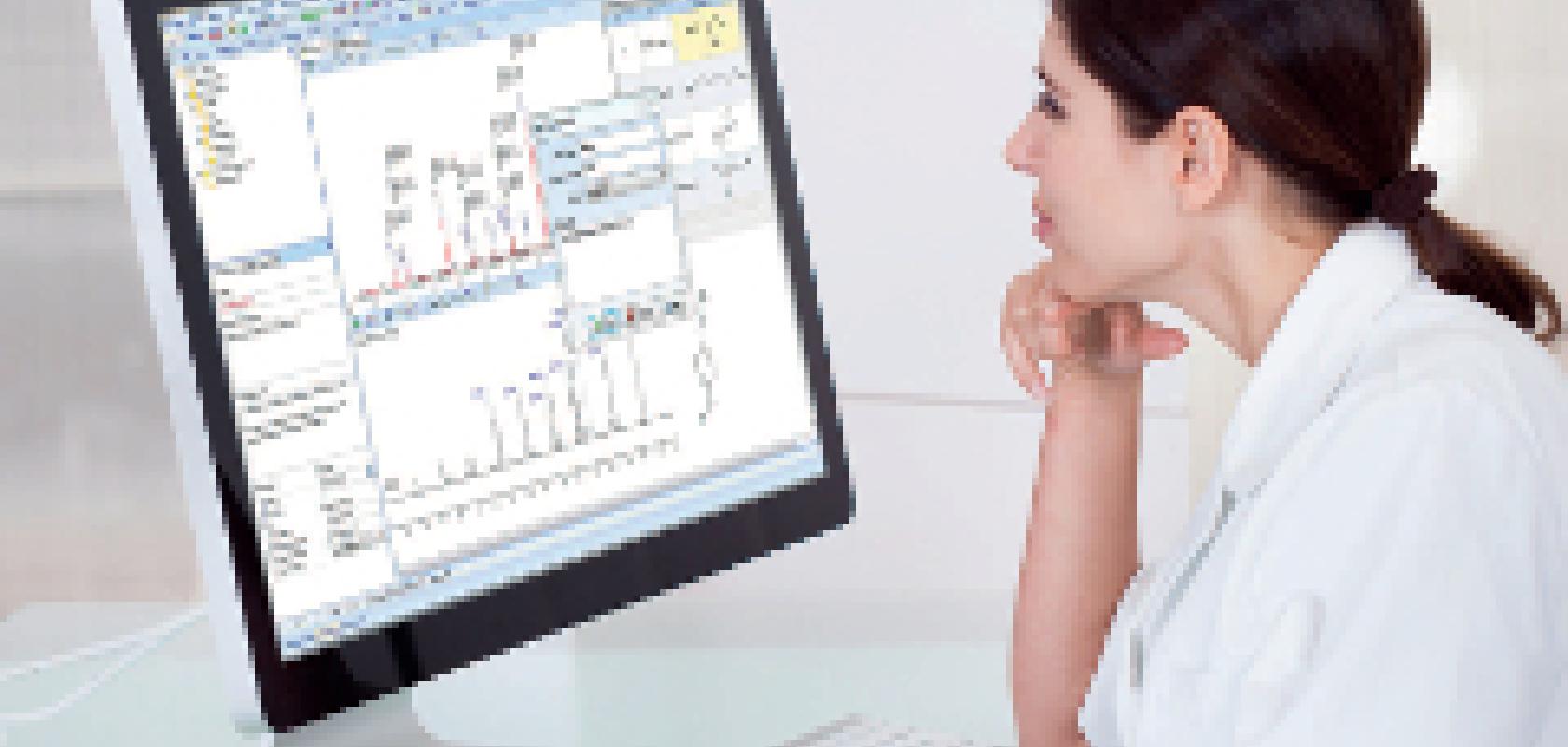 Over recent years the regulations surrounding the pharmaceutical, food and beverage, and environmental industries have started to converge in terms of the breadth and level of data that is expected and required of them. According to Colin Thurston, project director at Thermo Fisher Scientific: 'FDA is rolling out pretty much the same style of regulatory requirements for the food industry that have been in place for many years in the pharmaceutical industry.' A number of the ISO standards, such as the ISO 14000 and ISO 22000 family of standards for the environmental sector, and for the food and beverage industry, respectively, have a lot of features that are similar, although there are nuances for each particular market, Thurston continues. 'What this means is, that if you are in either of these industries, you can look at the life sciences sector to get an indication of how regulatory requirements will likely evolve, and software providers can increasingly make use of tools that have been in place for traditionally regulated industries, such as the pharmaceutical sector, in areas including environmental testing and food safety testing.'
Backing up your claims
Consider, for example, a human drug, continues Gene Tetreault, senior director of products and marketing at Dassault Systèmes' Biovia. That drug must be manufactured to satisfy the claim that it contains a particular ingredient, at a particular potency, and is produced using a certain manufacturing process. You have to back up all those claims every time you manufacture that drug. You need proof that all the right procedures and processes are in place, that they are followed correctly, that you can track the provenance of the ingredients and that, when samples of that drug are taken for testing, you follow each stage in the workflow, from sample collection to the generation and reporting of results. The requirement to track and validate the entire manufacturing process and testing workflow are similar for a drug, a foodstuff, or for the processing of clean water.'
Holding hands
Ideally, software designed to satisfy regulatory issues should also offer fail-safes and controls around the data itself, Thurston continues. 'The laboratory execution system (LES) that has been launched to sit with Thermo Fisher's SampleManager LIMS, for example, monitors training records for users and prevents the system from assigning work to someone who is not authorised to use a particular analytical instrument or process. This is the type of feature that regulators are now requesting.' Showcased at Pittcon in March, the LES offers the option to lead users through each step of a laboratory process, to ensure that each is being followed correctly. 'There is a series of levels, from beginner to expert, to offer different degrees of hand-holding. What this capability also means is that if the regulation on how to measure a particular pesticide, for example, changes, then you can build the new process into your system and the lab execution function will ensure that personnel are following the correct new workflow without extensive retraining.'
Thermo Fisher has also launched a fully integrated scientific data management system (SDMS) that provides the ability to integrate and centralise data from disparate instruments and display specific data files in a common format. This facilitates data mining, sharing, and analysis across and between departments and laboratories to collect and collate data satisfying regulatory requirements. 'LES and SDMS incorporated into SampleManager provide functionality that will reduce the need to purchase add-on software packages, and also facilitate integrating the SampleManager platform seamlessly with companies' existing informatics infrastructures.'
Identifying risks and hazards
Identifying risks hazards, and controlling and verifying the quality of your materials and processes are the two primary areas that regulation is focused on, points out Graham McGibbon, manager, scientific solutions and partnerships at ACD/Labs. 'Whether you are concerned with a late-stage developmental or approved pharmaceutical or a fragrance sample, there will be a regulatory requirement to demonstrate that each batch of material is produced using the correct process and workflows, and prove that whatever you expect to be in your product is actually in your product or ingredient and, conversely, that your product or ingredient doesn't contain anything that it shouldn't.'
ACD/Labs' flagship ACD/Spectrus platform has been designed to collect, analyse and interpret live spectrometry and chromatography analyses on samples, and to generate data that comply with regulatory requirements. However, what sets Spectrus apart from other software, is the ability to store, manage and manipulate raw data that comes out of the analytical instrumentation, rather than generate dead data in the form of PDF files, claims Hans de Bie, director of informatics at ACD/Labs. 'Spectrus can store, search, and display analytical spectra and chemical structures as well as the full range of chemical and analytical results and metadata. This means that you can compare or overlay analytical results from the testing of different batches, for example, or search for particular peaks. This ability to search and compare can help in the identification of any anomalous peaks more quickly, which is not possible with an image stored as a PDF.'
Unifying data
The Spectrus software supports multiple analytical techniques and is compatible with just about every file format from most major instrument vendors, providing the ability to unify data in one repository. The software can be integrated with an existing LIMS, is customisable to workflow requirements, and has the flexibility to create the standardised forms and reports needed for many regulatory purposes, and to manage data access and security, ACD/Labs claims.
Companies in diverse fields including the pharmaceutical, food, agrochemical, fragrance, and chemical industries are harnessing ACD/Spectrus to import, process, and store regulatory-compliant analytical data on manufactured and late-stage developmental products, McGibbon continues. 'One of our clients in the field of fragrances, for example, has implemented Spectrus as a fully automated quality assurance system that interacts with an existing enterprise resource planning (ERP) system to log and track samples, assess quality and generate reports.
What is evident is that the ability to generate and electronically store and mine increasing amounts of data is fuelling the requirement for increasing amounts of information at the regulatory level, Thermo Fisher's Colin Thurston continues. In the past it may only have been necessary to confirm that the level of a particular pesticide in a watercourse was below an upper acceptable limit. Today, however, the regulator may require a whole raft of information supporting that result. How long did it take the water sample to reach the laboratory and undergo testing? What instrument was used to carry out the analysis? When was the instrumentation last serviced or calibrated?'  In effect, because there is no longer the reliance on paper records, regulators are starting to expect a greater range of data and supporting information to be supplied.
Reaching the tipping point for paper records
Many laboratories are still using a paper-based approach to follow the correct procedures and meet all those requirements, but as well as being time consuming, manual processes are associated with significant levels of human error, comments Tetreault. And, as Thurston adds, we are quickly moving towards a situation whereby it simply won't be possible to satisfy regulatory requirements with paper records. 'We are going to reach a tipping point whereby companies will no longer be able to meet regulatory demands using a paper-based system. They will be pushed into automation.'
The breadth and complexity of data required by the regulator also means that companies are implementing multiple informatics platforms, Thurston stresses. The food industry, for example, has to comply with HACCP, a field-to-fork safety system that requires the monitoring and analysis of potential biological, chemical, and physical hazards from raw material production, procurement and handling, to manufacturing, distribution and consumption of the finished product. 'The manufacturer has to have systems in place that can monitor various processes, schedule, collect and analyse samples, make decisions on those analytical results and manage HACCP documentation. It's unlikely that you will have one single application that can do that. What companies need is the ability to integrate a number of platforms as seamlessly as possible.'
Most LIMS can't manage a bench workflow
That is where Biovia's Unified Lab Management solution performs over and above a traditional LIMS, Tetreault suggests. 'It's everything that a LIMS system has wanted to do, but has never quite managed'. LIMS platforms are ideally suited to managing samples, scheduling tests, and managing the results associated with those samples, but because most LIMS are focused on the sample workflow they don't have the ability to manage or deliver a bench workflow, he continues. Biovia's Unified Lab Management solution combines a LIMS with a laboratory execution system (LES) that is ideally suited to QA/QC laboratories and the support of regulatory submissions, with an electronic laboratory notebook (ELN) for scientific reporting and workflows, and an out-of-the-box electronic batch record (EBR) application.
'The Unified Lab Management environment eliminates paper handling, providing scientists and technicians with the ability to manage all processes and to direct workflows from their tablets. Where planning is traditionally a LIMS capability, the LES and ELN platforms provide execution capabilities that in combination enable a complete automation-competent workflow.
The architecture that manages these platforms is the Biovia Foundation (formerly Accelrys Enterprise Platform), which the firm describes as a scientifically aware software platform that underpins every managed process from research to manufacturing, including data management, analysis, and reporting capabilities on structured as well as unstructured data types, and integration with third-party applications. 'The Biovia Foundation offers an integration capability that means every software – including 3rd party systems – can be interconnected, which significantly reduces the time to implementation,' Tetreault continues. 'It is not a generic solution, but is very much a role-based solution that is particularly suited to regulated environments, where every step in processes must be traceable, all reagents and instrumented audited, and chain of custody must be transparent. Importantly, having a single foundation means that there is enterprise-wide standardisation, without the need to hand-craft data models.'
Data standardisation
Standardisation is a key concept for regulated as well as non-regulated industries and sectors, because no one gets value out of different labs weighing samples differently, Tetreault stresses. 'This level of standardisation, even for basic operations such as weighing, mixing or diluting, is something that the industry hasn't yet achieved, and we are working with clients including the top global pharma companies to develop. Ultimately this will aid the reuse of data and provide new insights that can be fed back into future product development and manufacturing. And with regulators increasingly requiring similar data across disparate industries, data standardisation will fit the mould of cross-sector requirements.'
Data standardisation will also allow the regulator to use companies as data warehouses, Thurston suggests. Industry will still have to generate and store the same breadth and depth of data, in specified formats, to comply with regulatory requirements, but regulators may choose to take a far more risk-based approach to inspection. 'If a company can provide all the information required in one year, then a full inspection may be carried out less frequently, allowing the regulator concentrate on companies that are less satisfactorily compliant.'
The volume of information generated by multiple informatics platforms is a double-edged sword, Thurston indicates. On the one hand you have to build in automation to monitor all that data, identify anomalies, and help to direct decision making. On the other hand, using software to monitor all the accumulated data means that we can also now get a much more accurate picture of an overall process. 'Using analytical software to interrogate data means that we can detect trends that are indicative of a possible adverse situation developing, at an early stage. Corrective action can then be taken before they becoming relevant in terms of product quality or safety, and certainly before they reach the consumer level.'
A contract laboratories experience
Milan-based contract testing laboratory, LabAnalysis, implemented LabWare LIMS in its pharmaceutical laboratories in 2012, and in its environmental department in 2013. LabWare LIMS was selected to replace the firm's existing Italian commercial LIMS with a more powerful and secure solution that could meet required functionality, flexibility, data volume security and management, and facilitate meeting the high quality standards required of the contract laboratory market, explains Stefano Maggi, CEO. 'The contract laboratory market is a highly regulated business with demanding quality requirements that must be proven, guaranteed and tracked. In today's hugely competitive business climate, organisations everywhere are expected to do more with less and try to achieve ever-greater efficiency, effectiveness and customer value. This is a very dynamic industry, customer's needs are changing quickly and we have to be always ready to satisfy increasing demands and comply with the regulatory constraints and qualitative standards requirements.'
The installation of LabWare LIMS at LabAnalysis was based on LabWare's Contract Laboratory Template, which covers all primary laboratory operations and workflows to manage samples, Maggi explains. The software in addition offers laboratory staff training management, instrument management and inventory management capabilities. 'The biggest challenge is to achieve compliance with the requirements of the US Environmental Protection Agency (EPA) and by the US Department of Defense Environmental Laboratory Accreditation Program (DoD ELAP). Compliance with these very strict standards requires a huge effort in terms of quality of the analytical and testing performances and especially requires the use of powerful management tools to secure and guarantee the work done.'
The most significant and technically relevant aspect of the LabWare LIMS implementation was the development and configuration of the Batch Manager to be able to manage the QC analytical controls and to manage within the LIMS the flag's management on the results obtained through the QC check as required by DoD, Maggi stresses. 'To be able to satisfy compliance for our environmental customers, we are managing within LabWare LIMS the calibration and method detection limits studies and the generation of EDD (Electronic Data Deliverable) files and Data Package reports.' To achieve the LabWare LIMS was interfaced with the main laboratory instruments through the LabStation module, and the platform has also been integrated with LabAnalysis's existing ERP Sage X3 system. 'Samples are logged into the LIMS and we get all the information regarding analysis and test lists as sale items directly from the ERP. Once the samples have been completed and review at the end of the analytical process, the data are ready to reported and sent directly to the ERP system. We are now currently running the new project to manage the air analysis within LabWare ELN (Electronic Laboratory Notebook).'