Managing the complexity of molecular diagnostics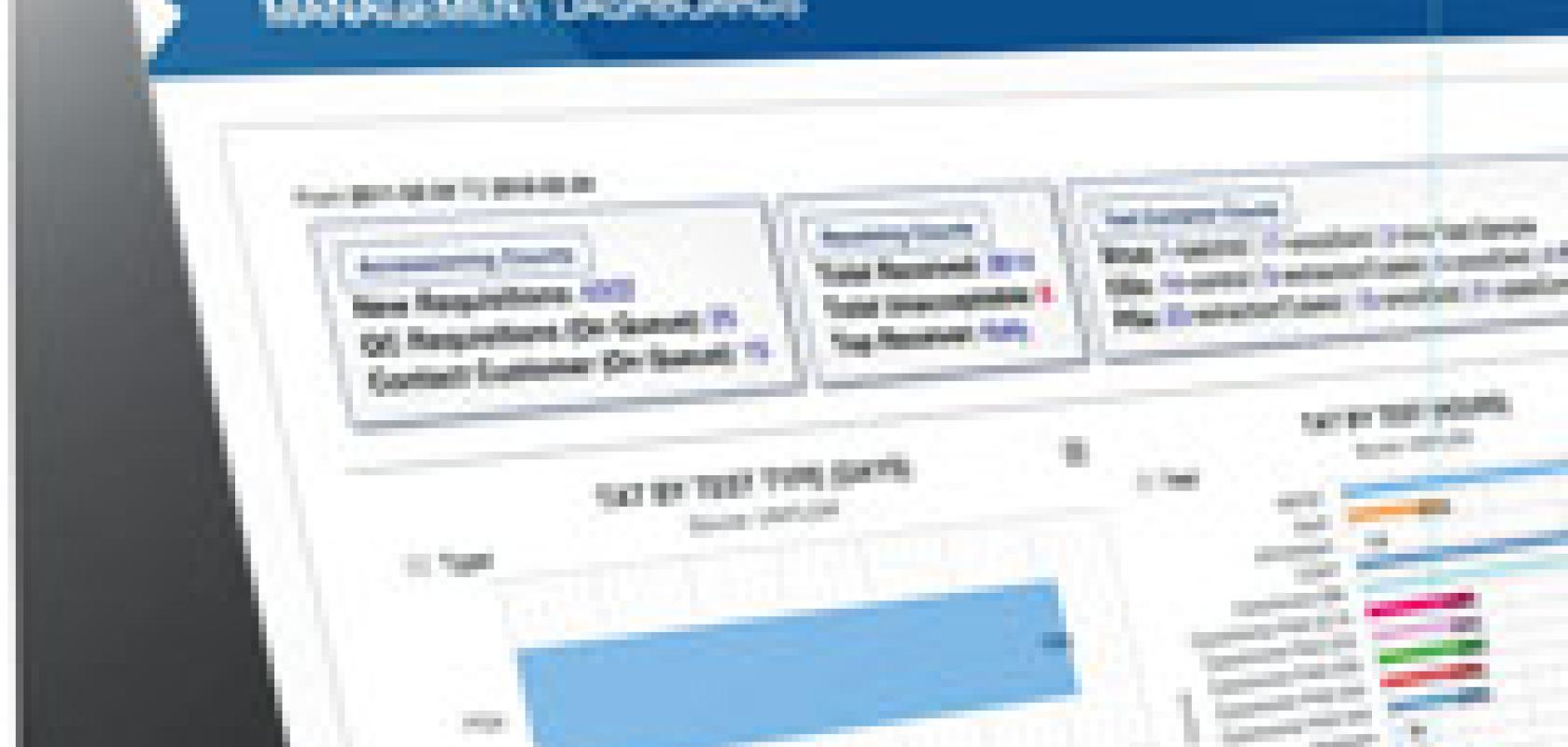 The development of sophisticated genomic and proteomic technologies are uncovering the interplay between genes, proteins and disease pathways – changing the face of therapeutics R&D. 
A new era in biologics, and the emergence of diagnostic procedures that marry genotype to disease phenotype, are driving the development of personalised medicine. This has led to new requirements for increasingly sophisticated informatics platforms that can manage the procedural, business and regulatory needs of molecular diagnostics (MDx), pharmacogenomics (PGx) and next generation sequencing (NGS) laboratories in both the research and clinical sectors. 
Between the bookends
For much of the last 20 years, laboratory information management systems (LIMS) have been very much geared to managing information about a sample or a test that you were working with, capturing the results from that test, and then storing those two facets of information in a database, notes Bill Harten, founder and CEO at Salt Lake City-based UNIConnect. 
He tells Scientific Computing World: 'You took a sample, added a reagent, and detected the outcome. The industry focus has been on relatively simple, shallow processes that happened in a single tube or well. These are the bookends of informatics, and a couple of decades ago there was very little in between those bookends.'  
With the advent of molecular science, however, the need for deep process management 'between the bookends' has become both apparent and acute. 'Yet the conventional LIMS industry had developed products for other purposes, and not to meet the needs of molecular labs,' Harten maintains. 'UNIConnect has changed the paradigm.'
Today's MDx, PGx, plant genomics and NGS laboratories carry out hugely complex processes.  
'A single workflow may involve 10, 20 or even 30 generations of tasks, starting with the extraction and amplification of DNA from a specimen,' Harten continues. 'From start to finish there may be numerous interconnected workflows that each involve multiple transfers of specimen, sample and products through multiple containers, multiple instrumentation, and multiple personnel. This capacity to manage deeply complex workflows isn't possible with traditional LIMS systems.' 
To put it bluntly, as Carl Hull, VP for sales, notes: 'If there is one thing that UNIConnect has learned by talking to clients in the molecular diagnostics space in particular, it is that trying to force fit a clinical LIMS into a molecular diagnostics laboratory is a miserable experience.' 
Designed by molecular biologists
It was this recognition that existing LIMS technologies weren't geared to the complexity of the molecular biology space that led UniConnect to develop its process management software suite, pMDx (precision molecular diagnostics), as a comprehensive, easily configurable system for MDx, NGS and plant genomics laboratories. 
'pMDx has been designed by molecular biologists, specifically for molecular biology workflows', Harten states. 'It can track and manage the complete round trip of specimen from the physician's office, to the actionable report delivered back to that physician. Customisable dashboards provide real-time summaries of operations, and tailored reporting templates are built for each client.'
Critically, as well as handling the most complex and deep workflows in molecular diagnostics, the pMDx solution offers modules that capture all support activities and data, from biobank, inventory and document management, reagent ordering and consumption, to instrumentation maintenance, personnel competence and even training, adds Clinton Maddox, VP of technical operations. 'This comprehensive overview provided by a single system offers the ability seamlessly to evaluate any aspect of quality, efficiency and cost effectiveness that may ultimately inform on pinch points, competitiveness and sustainability.' 
Genealogical model to track workflows
The pMDx platform harnesses a genealogical model to track samples, processes and workflows, Harten explains. 'You take a specimen and derive your samples from that, and then the system automatically follows the hereditary trail at each step, by tracking what is in every tube and every plate or well, and what has been done to that sample or product, at each stage, and by whom.' 
And because the quality of an ancestor will determine the quality of a descendent, this genealogical approach provides two key capabilities, stresses Harten. 'If we find that there is an issue with the original specimen, and it needs to be withdrawn, then we can also locate and pull each of that specimen's descendants – which may potentially now be located in hundreds or potentially thousands of wells and tubes.' 
This global capacity to track and interrogate every stage of complex processes in the molecular laboratory means that users can comply with the most rigorous of regulatory requirements, including CAP, CLIA, 21.CFR.11 and others, when handling patient samples and data, comments Chris Harmston, director of quality and compliance: 'At the heart of that capability is automation. It is nigh on impossible to carry out the level of traceability required, without solid automation underpinning that informatics infrastructure, to ensure that nothing is omitted, and to minimise opportunities for user error.'
Sitting in the Google cloud
UNIConnect has established pMDx as a HIPAA compliant, Google cloud-hosted platform, to maximise security for laboratories that are handling patient specimens and confidential information. 'The security offered by the Google infrastructure is generally far superior to anything that an organisation can implement in house,' Maddox notes. 
'Everything is maintained and backed up in the Google application and database servers, and communications are open only between those two servers, with portals for recognised users, backed by industry-standard encryption and authentication protocols for all communication between users and log-ins to the system. There are also several levels of granularity as far as permissions are concerned, which means that communication of data about individual patients to and from individual physicians passes through a check and approval process. Secure portal access extends to all partner laboratories, sales teams and billing partners.'
The inherent configurability and flexibility of pMDx means that the platform can also keep pace with changing business and technologies, Maddox points out. 
'New molecular technologies and assays are being developed all the time. With the UNIFlow Process Definition Language that underpins the pMDx suite, we can design and configure new control processes at the same pace as the industry is developing and deploying new assays and technologies and, more importantly, at the pace our clients require. This ability is critical from methodological, competitive and regulatory perspectives.'
Empowering clients to configure 
UNIConnect aims to continue to improve the adaptability and configurability of its platforms for the fast-moving molecular diagnostics and NGS environment, Hull stresses. 'We equip our clients with the ability to configure our systems to become their systems, and we are working hard to make it practical for them to configure on their own and thus navigate on their own.' 
'The comprehensive pMDx LIMS Suite is designed to support the science and business of precision medicine,' concludes Rick Mandahl, VP of business development. 'From small lab to global enterprise we adapt and scale to meet our clients' changing needs. It is no longer necessary to force-fit approaches that were designed for other purposes. The pMDx LIMS Suite enables clients to achieve the dynamic objectives of  "omic" science and industry with deep laboratory process management and the ability to capture the full dimensionality of molecular operations – from the lab, through the enterprise, to the end client.'