LIMS adapt to viral testing
Response to COVID-19 is helping to develop testing technology that will have far-reaching benefits beyond the global viral outbreak, finds Robert Roe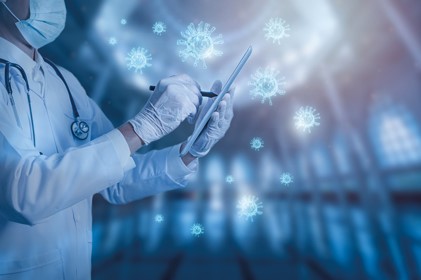 With the world's focus on the COVID-19 pandemic, LIMS providers are working to develop solutions tailored to assist in the testing and management of virus samples. By streamlining processes, increasing connectivity and reducing manual data entry samples can be tested more efficiently and more accurately.
Edward Krasovec, director of clinical solutions at LabWare, commented on the firm's work to provide health authorities and laboratories with this new mobile field testing kit: 'We have developed an extension of our platform that takes advantage of some of the capabilities that we have for mobile devices and we call it our portable disease surveillance lab kit. We developed this solution in response to the Covid-19 pandemic, this is a kit that can be used out on the field to facilitate specimen collection.
'Specimen management is very familiar to us but now we are providing a kit that includes tablet devices, a hotspot to enable connectivity to our cloud, a battery pack, wireless label printer and an optional portable analyser, which can do Covid-19 testing,' added Krasovec.
Krasovec noted that, in a recent pilot test, the Florida Department of Health used the kit as part of a drive-through testing centre to screen for potential Covid-19 infection. 'They would have done all the data collection for the patients that are driving up on paper forms, but now they are using a tablet device to register patient demographics. They put the label on the specimen and that specimen is ready to be tested when it gets to the lab,' stated Krasovec.
Krasovec added that there is 'an opportunity to do triage questions, asking them details about their symptoms' but this was not used for the Covid-19 pilot test.
'We are using the tablet to collect information at the point of interaction with the patient with the interoperability capabilities to forward that information to the lab. This eliminates manual data entry at the point of interaction with the patient and at the laboratory,' said Krasovec.
'As we have been working with the Florida DoH, I was down there a few weeks ago and we were working with them on piloting this project and I got to accompany some nurses going out to do specimen collection at a retirement community – we swabbed 10 patients that they were doing for Covid testing.'
Manual data entry can lead to serious errors, meaning that samples cannot be tested or that the specimens cannot be traced back to the correct source. When dealing with healthcare, this means potentially very sick patients missing out on results from their tests.
Krasovec explained that, while working with the Florida Department of Health, he had the chance to accompany nurses to a retirement home where they were carrying out tests. 'We swabbed 10 patients that they were doing for Covid testing. Eight of the 10 were repeat samples because, for whatever reason, a specimen was collected in the lab. Presumably it got tested but the result never materialised so they had to start all over again,' explained Krasovec.
John Gabathuler, director of industrial and environmental at LabWare, also highlighted the importance of removing errors from manual data entry processes. 'They are processes that have not been there previously. They have had to set these processes up and therefore they are going through them for the first time, or they are not as tried and tested so the chances of systems not getting the right information can exacerbate problems. With the current situation you want to be as accurate as you possibly can, as fast as you possibly can, because people's lives depend on it.
'We are trying to help by putting automated software processes in place to help capture these things that may be challenging because you are out in the field somewhere,' added Gabathuler.
Labware developed the Portable Disease Surveillance Lab kit in partnership with Tangen Biosciences. They recently announced a partnership for LabWare to distribute Tangen's GeneSpark device as part of the kit in response to the Covid-19 pandemic.
The kit connects to the LabWare LIMS software portal to capture patient demographic and clinical information, document field collection of respiratory swabs for Covid-19 testing, accession the sample, and rapidly disseminate this data to public health agencies.
In response to the Covid-19 pandemic, LabWare designed the Portable Disease Surveillance Lab kit to fit all the necessary components in a suitcase to enable patient registration and testing in field locations such as drive-up testing or assisted living facilities.
Patient demographics and triage details can be captured on the tablet computer, and the information will be transferred to the cloud.
Using the Tangen testing system, high-priority patient specimens will be tested immediately with Tangen's GeneSpark device, and both the patient details and test results will be transferred electronically through LabWare's cloud-based LIMS to public health labs and the CDC in less than 30 minutes.
Beyond Covid-19, Tangen is making a Flu/COVID-19 Panel that can detect Flu A, Flu B and Covid-19 simultaneously from one patient sample in a single processing run, so that patients with flu-like symptoms will know whether they have flu or Covid-19 infection or none of them.
Richard Birkmeyer, president and CEO at Tangen, commented: 'The Covid-19 pandemic is tragic for many families. Everyone at Tangen Biosciences has been working long hours to have our sensitive Covid-19 assay on the market. More importantly, we believe the combined Covid-19 and Flu A/B test will be a critical surveillance tool for respiratory illness management. In addition to the Covid-19 test, we are also developing a sepsis panel and an antimicrobial-resistant panel, and we are currently looking for strategic partners for both projects.'
The companies are aiming to continue this partnership to include multi-target testing. The combination of Tangen's rapid, highly sensitive and point-of-care molecular diagnostics and LabWare's real-time data reporting LIMS software should enable public health systems to react quickly in terms of quarantine guidelines, patient tracing, hotspot monitoring, and infection surveillance.
When the testing kit was first announced by the two companies, US Senator Chris Coons of the State of Delaware commented: 'LabWare and Tangen have brought forward an exciting new capability to deliver portable, rapid testing that also connects testing data seamlessly to state public health and CDC databases. I'm grateful for their dedication and their innovation and look forward to seeing the impact this new system can make on our nation's response to the Covid-19 pandemic.'
Tangen's Covid-19 program has been funded in part with Federal funds from the Department of Health and Human Services: Office of the Assistant Secretary for Preparedness and Response; Biomedical Advanced Research and Development Authority, under Contract No. 75A50120C00085.
'The solution was originally developed in response to Covid but the folks at public health departments are recognising that if this thing has utility in applicability to disease surveillance in general. The ability to be flexible so that it is not just "hard coded" to deal with a Covid pandemic is important because our approach is to leave them with an infrastructure that is going to be useful for a long time,' Krasovec concluded.
Adapting to demand
Several LIMS companies have been quick to adapt to the new demand for Covid-19 testing, with both Horizon and Lablynx quickly adapting their existing LIMS technologies.
Horizon, a LIMS software and services company, is working with clinical data exchange and business intelligence provider Halfpenny Technologies to accelerate Covid-19 testing and results delivery through Accumen's Covid-19 Regional Test Capacity and Routing Network, launched May 6, 2020.
The Network was created to streamline frontline testing efforts, automate electronic processing, and ensure timely and consistent delivery to all necessary reporting entities.
LabLynx, a provider of cloud-hosted LIMS/LIS software recently announced that it had developed 'the world's first' LIMS dedicated specifically to Covid-19 diagnostic testing. Called 'COVIDLiMS' - its main feature is the swift setup time which is estimated at around two to five days, including training, according to LabLynx president John H Jones.
Horizon would like to streamline and digitise laboratory operations to accelerator sample testing- particularly in relation ot Covid-19. Horizon President Eric Dingfelder commented: 'The virus situation has required all hands-on deck, so organisations and companies that typically have defined areas of responsibility are now blurring the lines and working in concert in ways outside of their normally individualised scopes. 'We have worked with our laboratories to ensure that systems are equipped and ready for Covid-19 testing. Now, in concert with Halfpenny, we are further accelerating the testing process.'
Accumen operates secure cloud-based networks across 48 states in the US, integrating with lab and hospital information systems. 'The networks we've created can manage clinical data exchange across a large percentage of the US population,' said Charles Halfpenny, Accumen's chief technology officer and Halfpenny founder. 'We deployed regional network hubs to facilitate Covid-19 test capacity tracing, order dispatching and results routing.'
Horizon and Halfpenny are working with multiple organisations sharing a common goal – the routing of orders to laboratories with capacity and rapid reporting of accurate tests results – to slow the spread of the virus and help people return to work as soon and as safely as possible,' added Halfpenny.
LabLynx COVIDLiMS has been recently released which is something the company wanted to do as quickly as possible. 'We have released it because we already had the platform in place, and so we used the platform to provide a low cost, turn-key LIMS for COVID-19 testing to address the demands of our existing clients and to address the real and urgent information management needed for the current crisis,' stated Jones.
'COVIDLiMS addresses the needs of existing clients and of labs that need to perform Covid-19 testing but their existing LIMS is simply not set up to do it or they have no LIMS at all,' said Jones.
However similar to other LIMS providers LabLynx wants this to be a long-term platform , and not just a publicity stunt. The aim is to develop a robust LIMS platform that is quick to set up and can assist in the testing and management of data for all infectious diseases.
'This is being released to provide a quick, easy solution that can work without disrupting existing lab workflows, by having a LIMS devoted to infectious diseases that constitute a public health threat. We are making it so that both public and private health laboratories have a plug-and-play solution,' said Jones. 'While it may become adopted by labs to address this moment in time, it is actually a platform for comprehensive laboratory data management for the long term as well, with additional processes and tests – as well as departments and in fact other labs – able to be easy,' Jones explained.
Maintaining interoperability
However, while developing new features and quickly reacting to world events can enable innovation LabWare's Krasovec points out that there is no one system that can serve everyone - collaboration with the right partners is crucial.
With new fields of data analytics and artificial intelligence (AI) finding their way into many traditional laboratory workflows, new data sources and new ways of analysing data are becoming available. LIMS providers collect and store data for laboratories so it is crucial they play a role in working with specialised software partners to ensure interoperability.
'It's not just about having an instrument that can do the test. That is just one part of the process. If you cannot get that test where it needs to go, to the healthcare provider, patient, or public health authorities then it is a wasted effort,' noted Krasovec. 'Not to mention that the people you are testing are out there potentially not knowing that they are infected and continue to infect others.
Gabathuler added: 'That is why we have this enterprise laboratory platform because there are a lot of parts to it and they can all act up in a nice cohesive joined-up way to help in lots of different areas. You have got a functional platform and then everything can be leveraged from that going forward.'
Rapid adoption of new technologies requires LIMS providers to be agile in ensuring interoperability with key software partners. This enables them to provide the infrastructure or platform that can not only interact with instruments and laboratory equipment but also data analytics or AI software frameworks.
'There is a rapid adoption of new technologies in the healthcare laboratory in terms of a genetic-based testing platform which has spawned this order of magnitude difference in and that has to be managed,' said Krasovec. 'Quite often it involves specialised technologies to interpret that data.'
'As a LIMS provider, we are not a domain expert in analysing genetic data so it is important that we are able to get data and interact with the software that is specialised to do the interpretation of that data,' Krasovec added. 'That is obviously very important because no one system is the be-all and end-all and they need to coexist and share information with other systems.'
'We manage the workflow process and there may be data analytics that goes along with it that could be done by specialised software and then we are responsible for distributing the final report to whoever it needs to go to. We have a role in the process and it is important that we are able to interact with the other systems as well,' Krasovec continued.
While this may not be challenging from a technical perspective for experienced LIMS providers there is a lot of work that must go into the decision making process. Which partners should a company work with as each requires effort to ensure that the software can work together.
'A lot of it comes down to finding the right folks to interact with, that is usually the bigger part of the challenge,' stated Krasovec. 'Once you get what the other system needs in terms of the format of the information and the content of the message the rest of it is pretty easy.'
Case study: Managing biological samples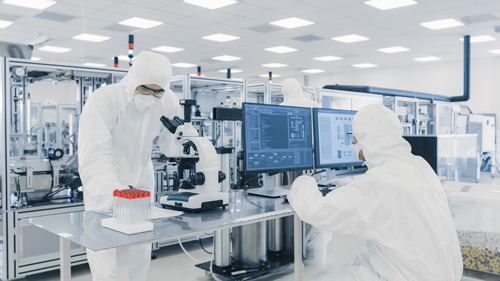 STARLIMS biorepository solutions boost efficiency, cost-effectiveness, and increase sample management by 25 per cent
Our client is a global, research-driven biopharmaceutical organisation that develops treatments for major diseases. Their diverse research stage biologics R&D encompasses protein, peptide and antibody candidates, and in house and collaborative projects (e.g., biologic drugs, biological products).
STARLIMS was chosen in 2012 to replace the firm's legacy CambridgeSoft and Freezerworks inventory platforms for its biologics samples that are used for biological manufacturing. The legacy system was not centralised, there was no capability for tracking biological samples, and sample management was primarily dependent upon staff at individual repository sites filling out spreadsheets.
During late 2012, the firm installed STARLIMS as an infrastructure for its Global Biologics Inventory System (GBIS). By 2017, the STARLIMS GBIS managed approximately 200,000 peptides, protein and antibody samples and cell lines within their global inventory. Since deploying STARLIMS, the number of requests actioned by repository staff has increased from just 10s per day to 100s per day.
STARLIMS was first deployed at a single cell bank in 2012, where it was used to process some 4,000 requests over a two-year period. After another 12 months of development, customisation, enhancements and beta testing at individual sample storage labs, the STARLIMS GBIS platform was deployed across multiple sample storage sites. Alpha Engineering acted as lead developer for the complete STARLIMS GBIS project.
STARLIMS now manages the complete GBIS, including the firm's biologics pharmacy, which the firm estimates processed more than 10,000 requests over the 2015-2017 period.
STARLIMS operates as a central database to manage and track the location and quantity of each sample in the biologics inventory, at every repository site. The firm's research and biologics drug development teams around the world can now request samples for delivery to their biological manufacturing laboratories quickly and cost-effectively.
Installation of the STARLIMS GBIS framework has significantly boosted the efficiency and cost-effectiveness of early drug development and increased sample security.
There is no unnecessary and costly duplication of biological manufacturing because the quantity and location of existing stock can be confirmed instantly
Staff can ship samples in bulk from different sites to local repositories to simplify logistics, cut both transport and potentially customs costs, and expedite delivery so that studies aren't delayed
All movement of samples is tracked and logged, so samples can never be misplaced or lost
By replacing the legacy system with STARLIMS, the firm was able to develop a more productive pharmacy for biologics and biopharmaceuticals, with leveraged distributed storage, and an easy to use request system that is transparent to end user distribution.
There was no ability to integrate and interface with disparate inventory systems across the organisation. This meant that it was very difficult to determine an accurate count of the available inventory of biologic samples, and/or biological products, and repositories.
STARLIMS allows for seamless integration into different applications within the organisation's biosphere. STARLIMS can be easily configured, which allows for the implementation of specific workflows with complex business rules.
The need to minimise overheads STARLIMS offers a single application The organisation transformed its biologics associated with inventory operations, for all inventory applications. The sample inventory from a system of poorly while maximising the benefits of global ability to locate and redirect samples documented spreadsheets and other home visibility and intelligent centralisation. easily increases productivity, reduces unnecessary sample manufacture, simplifies transport logistics and dramatically reduces costs.
grown systems to a centrally maintained, IT-managed infrastructure.
The STARLIMS GBIS is flexible to meet the needs of scientists while ensuring sample security, and simplifying and speeding the request process and sample delivery.
The organisation has separately interfaced the STARLIMS inventory with its biologics registration system. When a protein or other biological sample is created and registered into the system, the registration data can be imported straight into the inventory, all sample-related metadata keyed into registration is imported automatically into the inventory, which saves work, repetition and ensures there are no transcription errors.
Building on the success of STARLIMS for its Global Biologics Inventory System, the organisation is also constructing a STARLIMS infrastructure to manage its 200,000 to 300,000 clinical trial sample biorepository.