HPC Processor market faces increased competition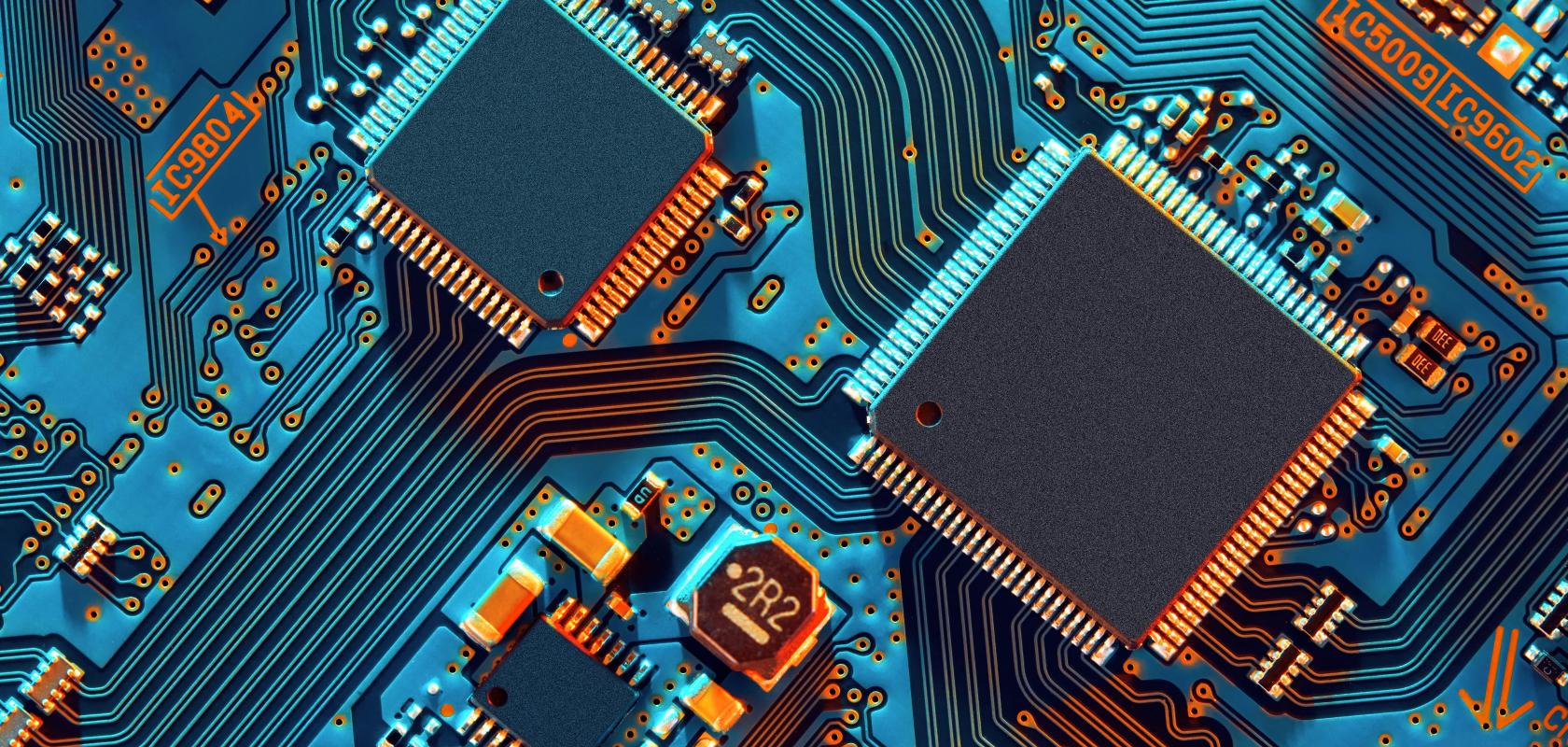 The server and HPC processor market has been in a period of change. Repeated delays from Intel and strong positioning from AMD have led to a shift from the long-established dominance that Intel has had in this market.
However, the latest news on Intel's upcoming Intel Xeon scalable processors (code-named Sapphire Rapids) suggests that this increased competition is good for scientists and researchers looking for the best price/performance from their hardware investment.
Researchers using HPC now have a wider choice of viable high-performance computing (HPC) hardware to use in their next generation of supercomputers. In November 2022, AMD announced its latest processor in the Epyc Server lineup of CPU chips. As with other Epyc chips, this is primarily designed for cloud providers, enterprises, and organisations using HPC.
Built with AMD's new "Zen 4" core architecture, the fourth-generation AMD Epyc CPU, Epyc 9004 (code-named Genoa), features up to 96 cores, 32 more cores than the third-generation Milan chip. With this new processor, AMD also shifted from its 7nm to a 5nm manufacturing process, further increasing the end user's performance and power efficiency.
This new generation of AMD chips features a hybrid multi-die architecture. AMD has taken the decision to decouple the development of CPU cores and the underlying technology that drives external pathways to memory, I/O devices, and an optional second processor.
In a white paper released alongside the new Genoa processor, AMD claims that "these two technologies are linked together when creating monolithic processors and can impede the swift delivery of products to market". AMD reports that this approach "is more flexible and dynamic than trying to force all aspects of a processor into one fabrication technology". This decision could have helped to keep the process node on track rather than delaying an entire product launch.
"We believe that it is faster to deliver new and high-performance products to market by assembling modules into a processor than to create large, monolithic CPU[s]." AMD Epyc development has decoupled the two innovation paths for CPU cores and I/O functions into two types of dies developed on separate timelines. In the fourth-gen processors, the 'Zen 4' CPU dies are produced with 5nm technology, while the I/O die is built using a 6nm process.
In a keynote speech at the launch event, AMD CEO Lisa Su said: "If you look at high-performance computing, we're also incredibly proud of the important scientific research conducted every day with Epyc. "Today, five of the top 10 most powerful supercomputers and eight of the top 10 most efficient supercomputers are using Epyc, including Frontier, the world's first exascale supercomputer, which is both the fastest and the most efficient in the world.
Now, in the enterprise, we also see very strong adoption of Epyc. "This year, we increased our on-prem enterprise deployments by more than 50%. And we're significantly growing the number of Epyc-based solutions available across the ecosystem. We're on track to double the number of solutions in 2023," said Su.
"When CIOs are looking to modernise their data centre, they're considering a number of different factors. First and foremost, computers are used to transform and drive the core business of the organisation. All of us are doing the same. But when you're selecting compute... it makes a big difference in terms of the effects and the capex budgets and what you can accomplish within a certain [power] envelope."
"I'm very proud to say that the fourth-gen Epyc delivers leadership in every single dimension. It's the highest performance, it's the most efficient, and we're delivering significantly better performance for watt than our competition. And what that means for enterprises and for cloud data centres, it translates into lower capex, lower opex, and lower total cost of ownership," said Su.
At the release event for the Genoa processor, AMD was joined by several partners. These included Dell, HPE, Atos, Cisco, Lenovo, Supermicro, and others. Varun Chhabra, Product Marketing Manager at Dell Technologies, said: "We are introducing the latest generation of Dell PowerEdge servers powered by fourth-generation AMD Epyc processors, the Dell PowerEdge R7625, R7615, R6625 and R6615."
"These servers showcase world-record performance along with a new set of features that dynamically scale to accommodate even the most demanding applications, driving a faster return on investment by optimising clock speed and frequency to complete more workloads faster. Bolstering these next-generation servers are PowerEdge's unwavering anchor tenants of cyber resiliency, automation, sustainability, secure supply chain and global services," he added. "These Dell systems tout the highest cores per processor – 50 % more than the previous generation of AMD Epyc CPUs – and the best overall performance we've tested to date. Furthermore, they include only 40% increase in thermal design power (TDP)," said Chhabra.
Kelly Woods, Senior Product Marketing Manager, AWS, said: "AWS offers the broadest and deepest set of cloud capabilities and continually innovates across infrastructure and services to help customers build, run, and scale applications in the cloud, on-premises, and at the edge.
"AMD-powered instances are integral to these offerings, and AWS plans to offer Amazon EC2 instances powered by the newly introduced processors. These instances will expand customer choice of compute options available on EC2, and take advantage of the higher performance and value of fourth-generation AMD Epyc processors," said Woods. The release of the Epyc processor puts AMD in a position to make additional gains on Intel's market share. But to accomplish this, AMD will need to sustain its edge in the CPU market, either through outright performance or energy efficiency. Intel delayed its next-generation Xeon server processors, code-named Sapphire Rapids.
Su concluded the event with a round-up of 2023 Epyc products, starting with Bergamo, a 128-core version of Genoa, and Genoa-X, the Genoa line with AMD's V-Cache stacking technology for L3 cache. Su also noted that AMD would aim to release Siena, a 64-core version of Genoa optimised for low-power use in edge computing applications.
Intel facing 'short-term challenges'
Intel's end-of-2022 financial reports suggest it was a tough year for the company. Fourth-quarter revenue was $14bn, down 32% year-over-year (YoY) and down 28% YoY on a non-GAAP (Generally Accepted Accounting Principles) basis. Full-year revenue was $63.1bn, down 20% YoY and down 16% YoY on a non-GAAP basis.
Pat Gelsinger, CEO of Intel, said: "Despite the economic and market headwinds, we continued to make good progress on our strategic transformation in Q4, including advancing our product roadmap and improving our operational structure and processes to drive efficiencies while delivering at the low end of our guided range.
In 2023, we will continue to navigate the short-term challenges while striving to meet our long-term commitments, including delivering leadership products anchored on open and secure platforms, powered by at-scale manufacturing and supercharged by our incredible team."
"In the fourth quarter, we took steps to right-size the organisation and rationalise our investments, prioritising the areas where we can deliver the highest value for the long term," said David Zinsner, Intel's CFO. "These actions underpin our cost-reduction targets of $3bn in 2023, and set the stage to achieve $8bn to $10bn by the end of 2025."
The general slowdown in chip sales had been expected, primarily due to an inevitable end to the increased spending related to home PCs brought on by Covid-19 and remote working. As such, many experts had predicted a tough year for Intel, and so these financial statements should be considered in the wider context.
However, while the downturn in total revenue may have been expected, Intel's performance in the data centre market may be the more important factor. Intel's Data Centre and AI (DCAI) business unit delivered $4.3bn in the fourth quarter of 2022. Down 33% compared with the same period in the previous year.
Overall, the yearly revenue for DCAI was $19.2bn, down 15% YoY. Intel will need its next generation of server products to deliver in key areas if the company hopes to stop the decline of its sales in the data centre market. Particularly when AMD has made significant gains in the past 24 months. 
New data centre chip 'most sustainable'
In January 2023, DCAI launched its fourth-generation Intel Xeon scalable processors with the support of customers and partners such as Dell Technologies, Google Cloud, Hewlett-Packard Enterprise, Lenovo, Microsoft Azure and Nvidia. Intel is ramping up production to meet a demand backlog. Intel claims this is the company's most sustainable data center processor.
The new Xeon delivers a range of features for managing power and performance, making the optimal use of CPU resources to help achieve their sustainability goals. Sandra Rivera, Intel executive Vice President and General Manager of the Data Center and AI Group, said: "The launch of fourth-gen Xeon scalable processors and the Max Series product family is a pivotal moment in fuelling Intel's turnaround, reigniting our path to leadership in the data centre and growing our footprint in new arenas.
"Intel's fourth-gen Xeon and the Max Series product family deliver what customers truly want – leadership performance and reliability within a secure environment for their real-world requirements – driving faster time to value and powering their pace of innovation," she said.
At the launch event, the company also launched its Xeon CPU Max Series and the Data Center GPU Max Series (codenamed Ponte Vecchio). Compared with prior generations, Intel said customers could expect an average improvement of 2.9x performance-per-watt efficiency for targeted workloads when utilising built-in accelerators, up to 70W power savings per CPU in optimised power mode with minimal performance loss, and a 52% to 66% lower TCO.
In AI workloads, and compared with the previous generation, Intel claims the new Xeon processors achieve up to 10x higher PyTorch real-time inference and training performance with built-in Intel Advanced Matrix Extension (Intel AMX) accelerators. The Xeon CPU Max Series expands on these capabilities for natural language processing, with customers seeing up to a 20x speed increase on large language models.
With the delivery of Intel's AI software suite, developers can use their AI tool of choice while increasing productivity and speeding up time to AI development. The suite is portable from the workstation, enabling it to scale out in the cloud and all the way out to the edge. And it has been validated with more than 400 machine-learning and deep-learning AI models across the most common AI use cases in every business segment.
It remains to be seen whether Intel or AMD CPUs will be preferred by the wider data centre market in this current generation of server CPU products. Still, the increased competition is helping to drive innovation, creating better products that will lead to better hardware in scientific institutions carrying out large-scale HPC and AI research.