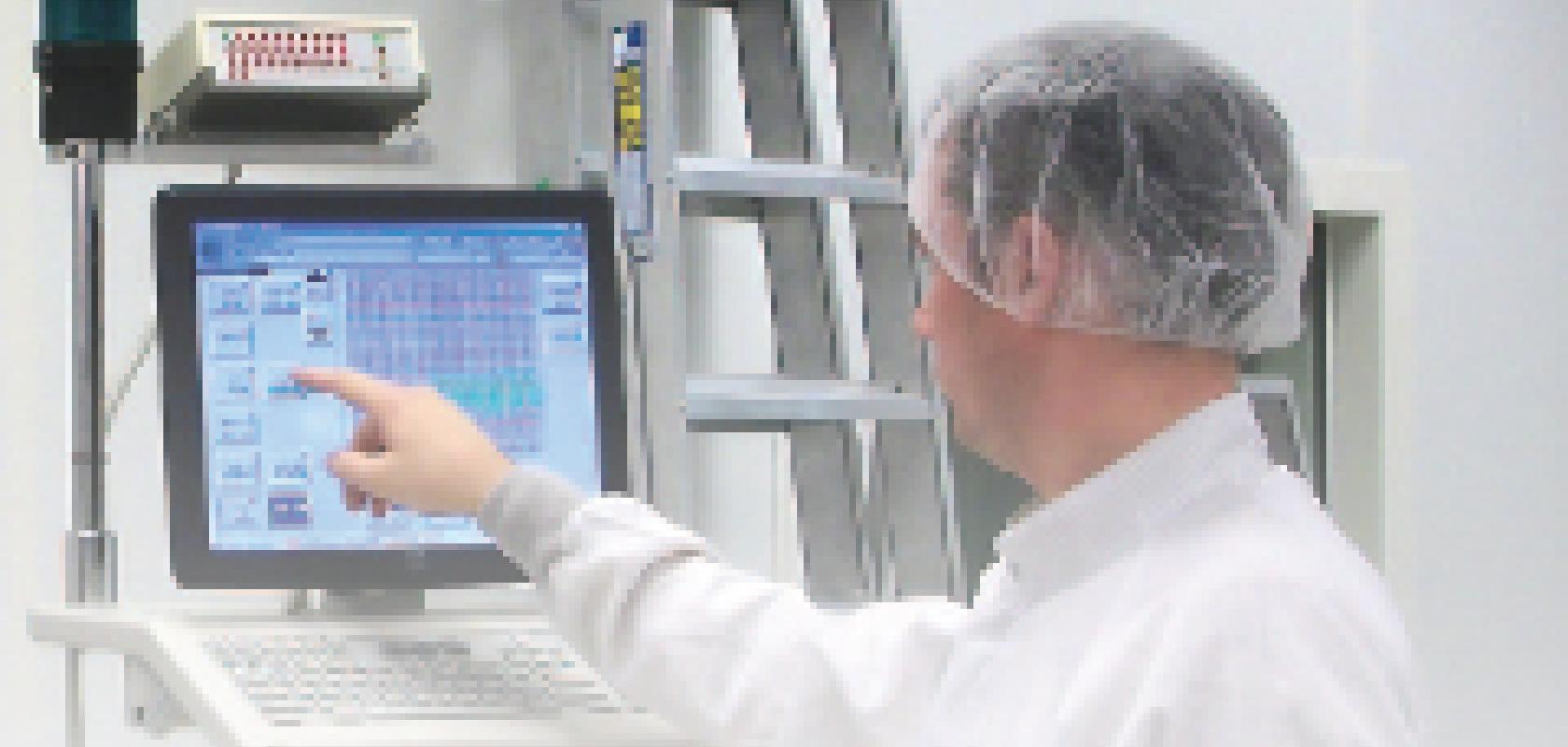 Meghan Hudziec, Baby Genes
Baby Genes is a US-based start-up that uses next-generation sequencing to screen newborns for myriad conditions, from cystic fibrosis and sickle cell anaemia to the rarer Fabry and Gaucher diseases. The clinical genetic test delivers information on any pathogenic or likely pathogenic variants within a newborn baby and, crucially, the clinical significance.
As Dr Meghan Hudziec, one of Baby Gene's three-strong team, explained: 'We provide a supplementary screen to that offered to families in the US; some states screen for fewer conditions than others.
'Many conditions are treatable by, say, dietary supplement, if you catch them early,' she added. 'But if you don't, then this can have a lifetime impact.'
While it's still early days for the company, Hudziec and colleagues hope soon to be carrying out at least 1,000 tests a month, and for this, a LIMS is crucial. For them, US-based GenoLogics' Clarity LIMS, built for the needs of clinical or research genomics and mass spectrometry laboratories, was an obvious choice.
'Clarity LIMS is very next-generation sequencing focused and has just the type of genetic sequencing that we're doing,' said Hudziec. 'A lot of things that we would have had to customise with a different system were already incorporated and after a demonstration we could see it made sense visually and fitted with our types of tests.'
Crucially, for this small start-up, Clarity LIMS was affordable. Hudziec and colleagues looked at several systems, but GenoLogics actually offered a 'silver' and 'gold' package, and the team opted for the former, cheaper option.
'The silver gave as a great option as a start-up lab, so we thought "Okay, this is something we can really afford and if we later transition to 'gold' all of the information entered into this LIMS will be transferred over",' explained Hudziec.
LIMS implementation was quite straightforward. The team was on a tight deadline and wanted the system up and running within weeks, but didn't want to lose too much manpower in the process.
Consequently Hudziec and colleagues opted for webinar training sessions, across several weeks, giving them the chance to 'play with the system' and ask questions later. 'These sessions were so useful we opted out of having someone from GenoLogics come here,' said Hudziec. 'The system was logical and made sense, and the training helped us with back-end configurations, and customisation to fit our workflow.'
Baby Gene's LIMS has just gone live, with entire implementation taking two months. Hudziec believes the whole process could have taken place within a month, but internal company verifications slowed final system customisation. The team is now ramping up testing and is confident Clarity LIMS will grow alongside the company.
'A few kinks in the system exist because we opted for the silver edition, but the company is working through these now,'
she said. 'I think when you ramp up to a larger number of samples, there are certain challenges in any system, and we know GenoLogics is growing with its customer group.'
Steve Fisher, Sciantec Analytical
UK-based Sciantec Analytical specialises in animal nutrition. Focused on raw materials for animal feedstuffs, finished feed, pharmaceutical compounds, combinable crops and more, the laboratory analyses these goods as well as providing microbiological testing on samples.
The company performs more than one million tests a year using myriad techniques, from wet chemical and microbiological tests to more sophisticated chromatographic and other instrumental methods.
'We perform automated instrument transfers from most of our analytical equipment, whether it be the humble balance or the latest inductively coupled plasma mass spectrometer,' said Steve Fisher, general manager at Sciantec Analytical. 'This may sound complex but LIMS has always allowed us to manage workflows.'
The company implemented a LIMS from LabWare, US, in 2008. As Fisher explained, the company wanted a flexible system to maximise laboratory efficiency and actually fit in with the way laboratory staff worked.
'We had a track record of working with LIMS before we chose LabWare and so we ran both in parallel for a short while, with the "big bang" after that,' said Fisher. 'However, the system's functionality, flexibility and pre-loaded LabWare LIMS contract laboratory template took us to 80 per cent of the way to our needs.'
During implementation, Fisher was keen to keep staff involved with design and development phases. He believes this gave the team the best chance of a successful implementation at the first attempt.
'We have a good culture of LIMS use here so haven't had any issues,' he said. 'But we have made extensive use of "visual workflows" configured for each user's role within the business, which has allowed us to keep the system simple and intuitive for most users.'
For Fisher, the key benefits of this LIMS include productivity, traceability, ease of access to data, as well as key performance indicator monitoring.
'Auditors come onto our site and are blown away by how much we use this LIMS, and how transparent our operations are as a consequence,' he said.
Since implementation, Fisher said, his team has been able to respond more quickly to customer demands, particularly with the provision of automated data transfers and bespoke reporting options.
'There are always additional or different customer requirements,' he concluded. 'So I would say the LIMS system is still being implemented and always will be.'
Jennifer Lake, Post Foods
Post Foods is North America's third largest cereal manufacturer, and as such, faces strict Food & Drug Administration regulation regarding the product formulation. Each product, whether devised within a single-laboratory or manufactured across several national plants, must be represented accurately, which of course demands a very flexible system.
As Jennifer Lake, research scientist and analytical lab manager at Post Foods, points out, analytical verification has always taken place throughout the research and development process, but data had been stored in an outdated Access database that no longer provided a reliable tracking system.
With this in mind, her team turned to Core LIMS, from US-based Core Informatics, to replace the aged analytical database.
'We're a relatively small laboratory with thirty researchers developing cereal, and turnaround about 1,000 samples a month,' she explained. 'We do a lot of sugar testing, vitamin testing, as well as fibre, protein, and fat, and also test for antioxidants that we put into the cereal to retain freshness.'
As Lake explained, her team uses Core LIMS as a data repository for Post's analytical system covering every brand and product, past and present, as well as its formula and analytical testing requirements.
During the move from the original Access database to Core LIMS, the company converted more than one million lines of archived data into a format that can now be easily tracked, searched and retrieved. And critically some 15 years of archived data were transferred during this process.
A key part of the implementation process was also to create a so-called 'Shelf Life Stability Module' within the LIMS. According to Lake, package stability and lifetime form a critical part of Post's research, with many samples being stored under various conditions to emulate different storage, as well as shipping and handling conditions.
'The systems within Core LIMS can actually track all of our samples across all the different conditions as we take sensory and analytical measurements throughout a product's shelf life to ensure it is "shelf-stable",' she said.
'Before, we were tracking everything on paper and Excel spreadsheets, this was extremely manual,' she added. 'But only months after [system implementation] we can see samples flow through the system and we see exactly how it's working.'
Crucially, the stability module has streamlined reporting, standardising chart formats and slashing the time spent on data entry and manual charting.
'For an average 12-month study, there must be around 3,000 measurements entered,' highlighted Lake. 'Not having to manually enter these values saves us about 50 per cent of our time, in each study.'
Right now, Lake is working with Core Informatics on the final modifications to the stability module and then intends to focus on an inventory tracking system. For her, implementation so far has taken a lot of time, and as she highlights: 'I'm pretty much a solo act here at Post, so having a larger team would have really helped to break up this work.'
But, as she added: 'Core Informatics has really taken the concept of what we are doing, and put that into their system in a way that is easy to use and easy to follow. It's a very complex process and we've been able to simplify this.'
Johan Bonouvrie, Abbott
Several years ago, the Belgian Scientific Institute of Public Health decided to implement a laboratory information management system (LIMS) from Abbott to centralise data and streamline laboratory activities.
With the institute analysing some 100,000 samples a year and having 15 different laboratory systems across multiple sites, covering a vast range of tests for food-borne pathogens, viral disease, medicines, and more, the task was daunting. Close supplier and client collaboration was going to be crucial.
'The organisation wanted a flexible system, with the ability to make adaptations in-house,' explained Johan Bonouvrie, project leader for Abbott's informatics solution, Starlims. 'Any dependency on a supplier was to be avoided.'
The institute first provided a tender document with a description of its lab processes and requirements. Next to standard LIMS functionality, these covered traceability of samples, integration with an enterprise resource planning system and lab instruments, compliance to ISO17025, ISO15189 and other regulations, instrument maintenance and data export to Excel for analysis and reporting.
According to Bonouvrie, Abbott's first challenge was to obtain a good overview of the institute's numerous departments and activities with extended GAP analysis providing insight to similarities and differences. 'Analysis revealed we could best group the labs into five phases based on commonalities,' said Bonouvrie.
'The first phase included the largest laboratory and central dispatching department – sample receive – with processes including the entire lab flow from sample receiving, lab analysis, reporting and invoicing.'
In the next phase, functionality was added to the implementation of the first phase, with each phase consisting of a phase-specific GAP analysis, configuration and implementation.
Phases ran partially in parallel and, as Bonouvrie added: 'The complexity was in the diversity of the labs and workflows; it took more configuration to meet all requirements, but the flexibility of Starlims allowed for this.'
A factor critical to the success of any LIMS implementation is its acceptance by employees. With this in mind Bonouvrie identified the key users of the system from each lab, providing them with training in Starlims, including them in the main GAP analyses, and keeping them involved throughout system implementation.
Each user served as the main point of contact for all lab staff and trained their own teams, which Bonouvrie believes was critical to team commitment: 'Key users have very good knowledge about the system and can answer many questions themselves,' he said. 'The fact that end users are trained by colleagues also increases acceptance.'
So what have been the key benefits for the institute since the implementation of the Starlims software?
According to Bonouvrie, staff spend less time on applications as all labs are now working from the same LIMS, while infrastructure and technical maintenance is easier as is compliance to ISO17025 and ISO15189.
Traceability, efficiency and quality have also improved, and interfaces with other systems reduce errors from re-entering data.
'All departments have easier access to data through a single system and standard working processes, such as finance and dispatching, lead to more centralised activities,' he added.
'And importantly, local LIMS teams can make modifications, as required, to the Starlims.'
So is there anything that Bonouvrie would do differently second time around?
'I would involve more developers and key users to increase turnaround time,' he concluded.
'And carry out more development onsite to increase communication between developers and the Institute's LIMS team.'