Future prospects for LIMS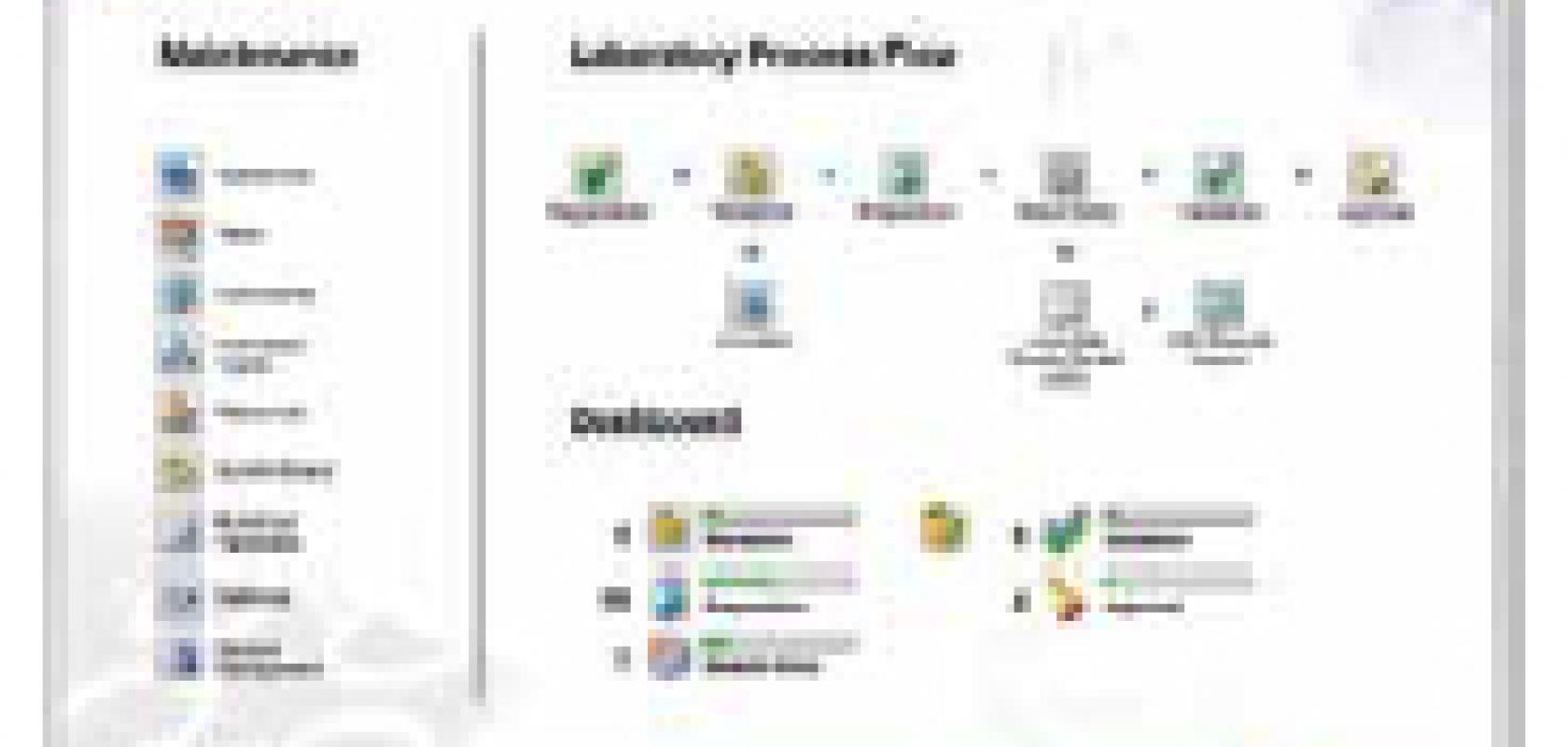 Predicting the future direction of the LIMS market provides an interesting challenge. Perhaps the safest and surest prediction is that there will be change. LIMS is big business – a recent report from Kalorama Information suggests that the market for LIMS will grow to nearly $1.5bn in 2015, spurred on by the desire of clinical diagnostic laboratories to handle larger amounts of data from molecular testing and sequencing.

Increasing data generation in these and other market areas, coupled with the growing expectation of seamless data transfer between a variety of communication devices (tablets, ELNs, mobile phones as well as PCs) anywhere in the world highlight the importance of technological advancements in the development of LIMS. Greater integration with laboratory instrumentation is likely to be another factor.

One potential disadvantage of emerging and developing technology platforms and the current absence of any formal LIMS data standards, however, is that LIMS software may have compatibility issues, which could lead to greater cost of ownership. LIMS vendors who design their software to be adaptable to change will benefit as well as their customers. Products that are adaptable will have longer lifetimes, meaning that the cycle to develop new products will be longer, reducing software development overheads. In addition, products with the adaptability to meet future changes are more attractive to customers, giving them a better return on investment. For example, offering features that would be expected in either a LIMS or an ELN means that laboratory managers would not need to choose between adopting either a LIMS or an ELN or have to attempt to integrate both types of system. The emphasis is on identifying the needs of the laboratory and finding a total solution that meets those needs.

Managing change
Technological change is one issue, but there are other drivers of change, both internal and external, and this is where the adaptability of the LIMS is so important. Internal changes within a laboratory or its parent organisation could involve the adoption of new tests or a complete new testing regime; the introduction of new equipment; the replacement of older equipment; changes in reporting requirements, or perhaps even taking on testing in a new market area (for example for contract testing laboratories or as result of a business merger or acquisition). So a LIMS that allows new work flows to be added and multiple work flows to be operated concurrently would help in this situation.

Similarly, regulatory impact is critical. Any particular standards found in any industry can be subject to update or change. Take clinical trials in the EU, for example. The EU Clinical Trials Directive (20001/20/EC and 2005/28/EC) and subsequent UK laws covering the conduct of clinical trials in accordance with Good Clinical Laboratory Practice are well established. However new EU Clinical Trials Regulations were approved by the European Parliament in April 2014 and are expected to become law throughout the EU in 2016. This new regulation is intended to overcome disproportionate regulatory requirements including high costs and a lack of harmonisation of the applicable rules necessary for multinational clinical trials.Any of the changes described above could require changes to the way a LIMS is implemented, so flexibility in the product is essential, as well as the way in which LIMS vendors support their customers through change processes and whether they make any charges to implement these changes!
Indeed, a recent survey carried out by Strategic Directions International asked several hundred LIMS managers and knowledgeable users about their needs, capabilities, and trends relating to the LIMS market. This revealed that the top two criteria when choosing a LIMS vendor were service/support, and responsiveness/reliability of the LIMS vendors. With change comes the need for traceability. Whilst the ability to track samples and everything that happens to them within the laboratory is a fundamental requirement of any LIMS, tracing any changes made to the LIMS set-up is also becoming more important for complete auditing of a system. Version control of screen designs is one example of where system auditing can be simplified.

A business case for LIMS
The role of LIMS has already extended beyond the original laboratory information management to provide business management capabilities as well. Systems for contract laboratories can already handle an extensive range of management functions from invoicing to consumable inventory control, but this is likely to expand in areas where the cost of running a laboratory needs to be monitored closely. This could range from monitoring the time required to carry out a test to the usage level of the instrumentation involved and the cost of reagents required. LIMS also has considerable potential to further branch out into other aspects of business management such as quality management, by providing a systematic resource for tracking, storage, auditing and reporting of data across all segments of a business or company.