The depth and quality of testing within agriculture is vital for ensuring food safety. Three experts share their views of how informatics aids the process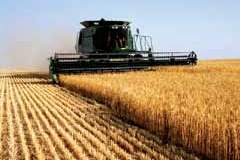 Michael O'Donnell, senior chemist/ICT manager at The State Laboratory, Ireland
'We provide a service to the Irish Department of Agriculture with regards to its obligation to carry out sampling of animal feeds and fertilisers, etc., as required by the European Commission. Samples are sent to us and we then correlate the data and issue reports back. We do find that our clients sometimes have difficulties with an unsophisticated record system and will need us to repeat reports or summarise what they sent to us the previous year. It is vital, therefore, that our database is up to scratch so that we can retrieve that information as quickly and easily as possible. Our LabWare LIMS (laboratory information management system) has enabled us to do so. At the moment, our clients are unable to accept anything in a format other than PDF, but if that changes to XML, for example, we will easily be able to accommodate that request.
'Government departments are all under economic constraints which can influence practical things like the pressure placed on sampling officers. Add to that concerns over staffing levels and there was a danger that sampling rates might not be achieved. Our clients asked us to look at the processes, as samples were coming to us from three different areas, and in three distinct streams. We suggested that if they would accept minor changes in the way we reported results back to them, we would be able to accept the samples in one stream which would boost efficiency throughout the process. This was only achievable because we are able to manage everything within the LIMS.
'There are many options in the market and selecting a LIMS is not always a straightforward process, however. The best advice is to do the background research sooner rather than later. It seems like an obvious statement, but it isn't always followed. Last month I spoke with people who had purchased a system through an agency and in order to update it they must put in a request which will take an unspecified amount of time to fulfil. To make matters worse, the LIMS doesn't do that much for them in the first place!
'In order to avoid this situation, the first step is to establish what the basic requirements are, rather than focusing on too much detail. Keep it simple and ensure that what's being asked for is genuinely needed, rather than a whim or personal preference. Again, this seems obvious but often, especially where flexible systems like the LabWare LIMS are concerned, people will demand that a system do things in a particular way for no reason other than that's what they want it to do. Of course, it can be set up in that way, but it may not do things as well if it's not the core way the system is designed to work.
'Over the years, it's been very interesting to look at the question of whether laboratories should adjust how they work to fit in with the technology or whether it should be the other way around. In the beginning, people had no choice but to alter their working habits as computing systems were completely inflexible. Then, when computers developed the flexibility to mimic what people do, the situation changed to one of where it was inconceivable that users would adapt their practices to suit the technology. Now it's turned full circle and people within the community are saying that the way you work without an informatics system should not be the way you work when the lab is computerised as it is failing to take advantage of the benefits.'
Michael Gannon, founder and managing director of Orbis Information Systems

'When we began our informatics project work with the veterinary sciences division of the Irish Department of Agriculture, the main drivers were to eliminate the use of paper where possible, and improve the efficiency of the department. As is common within other countries, Ireland has strict guidelines where agriculture is concerned and the process has been set up where vet practitioners send samples to regional laboratories for testing. Depending on the level of testing being done, this may then be transferred to a central lab. What this means is that a robust system for chain of custody and information management must be in place.
'At the Irish Department of Agriculture, we have a centralised LIMS with seven regional labs and their instrumentation connected to one database. The informatics system needs to be highly integrated because the instrumentation is used for high throughput screening of biochemical and microbiology samples. The level of testing required is high and this has been made more challenging in the current economic climate where resources are reduced.
'The work we do for the Department of Agriculture in Ireland includes testing for veterinary practitioners as well as national surveillance programmes, such as monitoring for potential outbreaks of diseases, e.g. Avian Flu. Every animal on every farm needs to be tested, which makes the chain of custody complex and hence our systems are increasingly automated and integrated. The chain of custody begins electronically at the point where the sample is first taken and vets are now able to do this on a hand-held device on the farm. The samples are then dispatched to a lab and not only will the date, time and location of the sample's origin have been recorded, but the lab will have access to the animal's entire history, ensuring complete traceability.
'Animal history is a statutory requirement so that if a particular animal has been sold between farms, or sent for slaughter, there is a full record of it in case it needs to be traced back. Typically, LIMS is integrated to an animal health tracking system. Also, analytic data from LIMS provides a valuable source of data for research scientists who will then be able to detect trends in regions or even individual herds that may indicate susceptibility to certain illnesses.
'Informatics in agriculture is moving from being a basic information system, to where it provides a level of data traceability that you would expect in any other industry where there's compliance – within pharmaceuticals, for example. Establishing the safety of food is imperative for countries that want to expand their agriculture base, and LIMS are at the heart of that.'
Colin Thurston, director of Product Strategy, Process Industries, Thermo Fisher Scientific

'One of the unique challenges within agriculture comes from the fact that the industry is so spread out. Many businesses that are not necessarily related need to work together successfully and construct a coherent, traceable model from farm to fork. Being able to trace each element throughout every stage in the chain is unique and adds to the growing data requirements of the industry.
'At the farm level, we are starting to see an increase in the amount of basic testing being carried out on site. We have developed many portable and hand-held instruments that are able to highlight elements such as a particular chemical property within animal feed. Of course, all the more complex testing still needs to be carried out within a lab. There's a broad push across agriculture as a whole to make sure food is safer and this will only continue to put pressure on the amount of food testing being carried out, which in turn will increase the complexity of those tests and the data requirements of labs.
'The picture is changing right now. The agriculture industry is becoming far more global which is having a considerable impact in terms of legal frameworks and how importers of foodstuffs are able to cross borders. With a far greater emphasis on quality, our customers have to test for more contaminants, store larger amounts of data and issue more reports to regulators or their own customers.
'Typically, the process begins with raw ingredients, such as grain, and the challenge there is ensuring that the material has been produced correctly and that it doesn't get adulterated at some point along the supply chain. By this, I mean that it is replaced by sub-standard products or has an additive introduced that enhances the commercial value but would be detrimental to the consumer. One of the areas we look to address revolves around the safety of food products – for example, the use of pesticides in fields. One of the requirements, particularly in the European Union, is designed to limit the use of pesticides in order to prevent them from entering the food chain.
'Our informatics products enable scientists to detect, analyse and highlight where those pesticides might have been used, as well as offering verification of the amounts present. By interacting with the technology in our systems, we can add traceability into the process. For example, we have some customers who grow sugar cane in South Africa and use radio-frequency identification (RFID) within their operations. These tags identify each of the trucks that go into the fields, load up and then bring the sugar back to the refinery, and clearly record the time and date of the delivery.
'Further in the process, once testing has been completed in the laboratory, the software uses the tags to assign the amount of sugar that came from a particular harvest area. Within the workflow, that can then be used to calculate the amount that the farmers should be paid, based on the sugar content of each load. This is a different take on the traceability challenge – and one that represents an interesting mix of technology from industrial-scale production through to RFID.'
Interviews by Beth Harlen