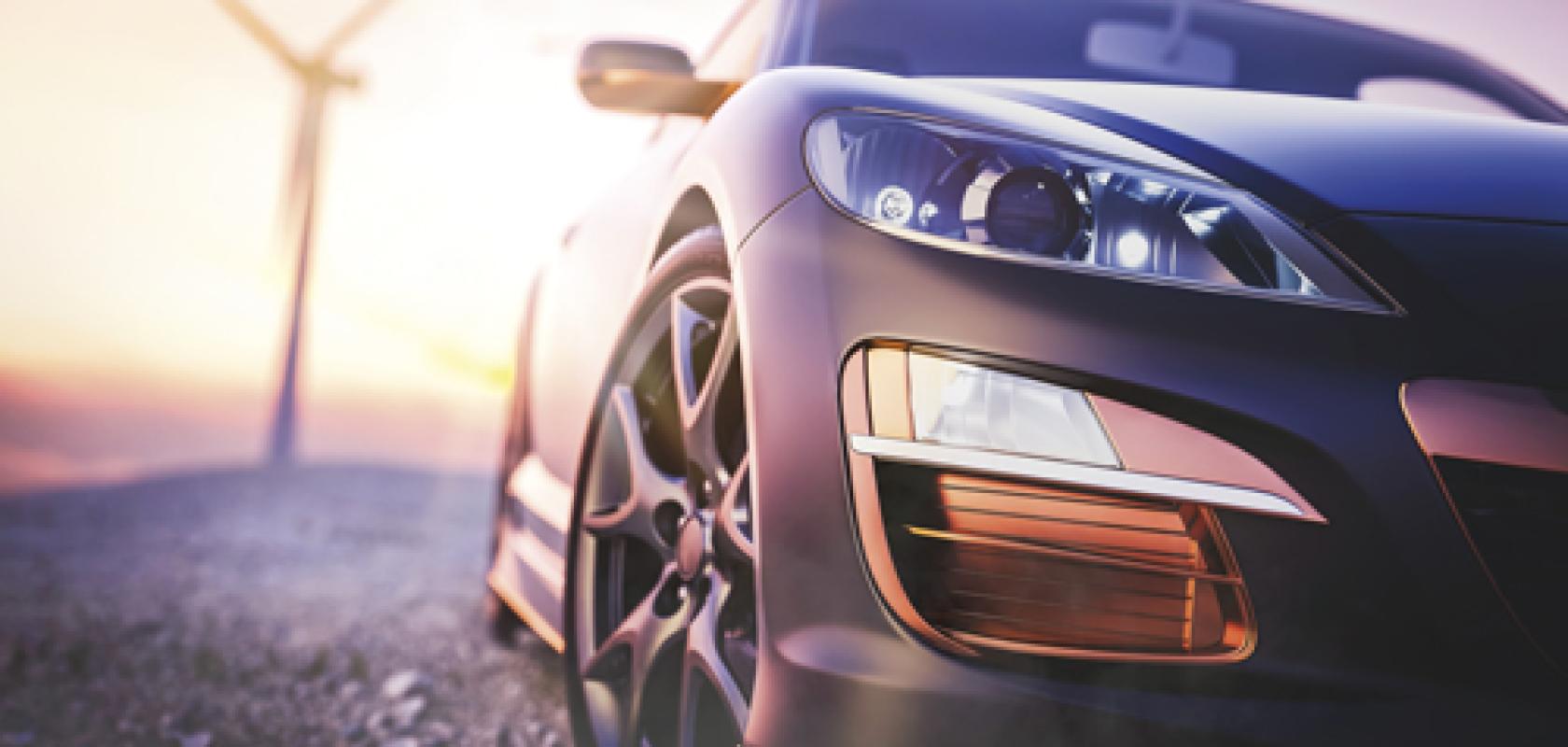 In an intensively competitive market such as automotive engineering, companies must fine-tune each component if they are to keep pace with their competition. To achieve this they have not only adopted simulation technology but also other tools such as virtual reality to help improve designs and reduce time to market.
Engineers must constantly fine-tune components to reduce cost or increase performance and these components must work in harmony with the entire design which today is achieved through the use of design and simulation software.
Altair, a CAE software provider recently announced a collaboration with Iowa State University's Formula SAE team to assist in the design and race a formula style race car each year.
Iowa State University's Formula SAE team consists of 40-plus active members who design, build, and test the race car to compete with approximately 80 teams representing seven different countries at the Formula Lincoln event, and with approximately 30 different teams at the Formula North event.
Cyclone racing is currently ranked 4th in the United States and 14th in the world out of 550 teams. Most aspects of being a professional racing team are evaluated and judged, and the team operates largely from private sponsorship with support from Iowa State University.
When designing their latest vehicle, CR22, one of the team's goals was to reduce the weight of the vehicles rear aerodynamic wing. Nate Lenz, Cyclone Racing's technical director at the time of the project commented 'With last year's car, the internal wing structure was very heavy, to the point that we would see some very excessive roll, and a few times, even though the car was super-fast, we would find ourselves up on two wheels. Keeping that in mind, a huge goal with this year's car was to reduce the weight of the entire wing package, while also ensuring that it was very strong and stiff.'
Optimising designs
When the project to redesign the bracket mount for the rear wing package came up, Lenz decided to try Altair's solidThinking Inspire software. 'Knowing that the mount had to be extremely light, while also being as stiff as possible, it seemed like a perfect project to try Inspire.'
Once Lenz had become accustomed with the tool and its capabilities, the team created an initial design space for the brackets in an external CAD tool. 'This particular beam was unique in that it had to stretch over a long distance, be high off the ground, and put under a bending load. The nice thing with it was that we were only constrained by the mounting locations so we were able to work through a few different design space options, as well as loading scenarios prior to ending up on the final design' explained Lenz.
After running through several iterations of the design, the team was able to select a final optimised design for the bracket. Using Inspire and some additional third-party analysis and verification tools the team simulated and analysed the performance of the part.
After the design was verified, the team turned their attention to the manufacturing process. They decided to use using waterjet cutting to manufacture the new brackets. 'I really liked being able to set the different manufacturing and symmetry constraints in Inspire; this allowed us to design the part specifically for the manufacturing process we wanted to use,' commented Lenz.
The resulting bracket was significantly lighter than the previous design reducing total weight of the bracket from 7lbs to 4lbs. 'The weight reduction in the mounts was significant, we even went from a hollow wing last year, to a foam-filled wing this year, which increased its weight, so the reduction in weight for the mounts was imperative. This ultimately helped reduce the weight of the entire car and helped us perform better in competition,' stated Lenz.
He added: 'We plan to continue to use Inspire. Right now we are completely looking to redesign the car's differential. This will be integrated into the car with a number of new mounts, as we will be going from a floating differential and floating engine, to now having them mounted in-between each other. We are working on taking the new loads from the chain tension and applying these in Inspire to generate and design all of the new mounts which will be water-jetted or machined.'
Virtual design becomes a reality
In order to stay ahead of the competition automotive engineers will quickly adapt to new technologies that might help to give them the edge over the competition when designing a new vehicle or component.
An example of this can be found in the use of virtual reality to help engineers get a better understanding of how components fit together in 3-D space. PSA group is now testing this technology at its Automotive Design Network (ADN). The ADN facility houses three systems: the immersion room or CAVETM (Cave Automatic Virtual Environment), a stereoscopic screen, and a holobench.
The designers can use stereoscopic projection to observe designs in 3D and on a scale of 1:1. 'The designers can put themselves in a physical driver's seat or in an operator's post in the factory as they would in the real world,' said Stéphane Masfrand, virtual reality center manager at PSA.
'By physically turning the steering wheel, for example, they can interact with the virtual car using peripheral equipment such as glasses that enable to see in 3D, and sensors, which are located on their body. They can see how the car and its surroundings react via 3D simulation thus providing our designers with a lifelike experience in first person.'
PSA uses Dassault Systèmes 3DVIA Virtools to develop and deploy a wide variety of industry-specific immersive applications such as design reviews, assembly/disassembly applications, and collaborative project reviews.
Using 3DVIA Virtools, PSA Peugeot Citroën has developed its own VR applications, which have helped them manage their production process and their ability to verify changes in the design of an automobile quickly. Two of the scenarios addressed using 3DVIA Virtools are review of the digital mock-up and management of operator tasks on the assembly line.
The first task is related to the driver's perception of the car while in the driver's seat, such as: ergonomics and the feeling of comfort; overall impressions such as windshield visibility, reachability of controls and buttons; and whether drivers can see details that they should not see, such as cables.
'Most details that can diminish the perceived quality of the product is analysed here. The immersive experience enables designers to verify these aspects very early in the design process,' explained Masfrand.
Another scenario aims to improve the ergonomics of operator work areas so that employees can work comfortably with few physical constraints. Immersive virtuality can be used to study the best task sequence. One example of this would be when welding or installing car seats.
Different possibilities can be virtually tested while ergonomics specialists analyse the best task sequence necessary for this type of operation. 3DVIA Virtools can also be used to train technicians on how to perform certain tasks safely and efficiently such as welding.
'Using virtual reality to explain optimum task sequences helps save time and provides operators with the means to practice these sequences before doing the actual welding,' said Masfrand. Finally, using a peripheral, such as a HAPTIC arm, PSA can even simulate the force felt by a person when lifting equipment.
Using 3DVIA Virtools' virtual reality technology to conceive its designs helps PSA Peugeot Citroën shorten vehicle development cycle time by, for example, reducing the number of physical prototypes, which are expensive and take time to build.
'Virtual prototyping accelerates the decision-making process and enables us to explore more design possibilities and to make the right choices – and to virtually touch the car of tomorrow,' concluded Masfrand.