Designing the lab of the future
Robert Roe discusses the role of the Pistoia Alliance in creating the lab of the future with Pistoia's Nick Lynch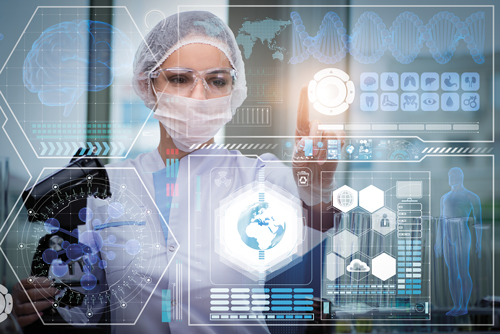 Part of the Pistoia Alliance's strategy is to develop specific themes and areas of interest for the organisation's members. One such theme, the 'Lab of the Future (LotF)', focuses on harnessing both available and future technologies to assist and accelerate laboratory operations.
Adapting to meet the technological requirements of the future is no easy task, so Pistoia and its members are focusing on addressing challenges with what is available today – in addition to looking at future technologies such as precision medicine and the use of AI.
'The purpose of the Laboratory of the Future (LotF) is to try and envision what a laboratory might look like in the years to come – partly because there are so many potential technologies that are beginning to mature. Equally, we see other ways that people want to work because of collaborations or other technologies like tablet and mobile,' said Nick Lynch, external advisor and liaison at the Pistoia Alliance.
'It is a chance to put our thinking caps on and imagine what it might be like in five years' time, but also to put some practical steps down as to what we should be doing to try out technologies and turn the vision into reality in a number of areas. That is why it is laid out more as a roadmap, we might not get there in one step but we want to explore the range of things as well as doing some practical activities in the short to medium term.'
This demonstrates the nature of the project as there is no clear end goal but more a set of challenges that need to be overcome. As such there is no end date to the project as it will continue until the Pistoia members are happy with the progress that has been made. If more challenges should arise at that time it is likely that they will also be included into the LotF theme.
'We have got a number of threads within the LotF; in many ways, it is a multi-tentacled beast. In terms of some of the practicalities we had a hackathon (a two-day event, and that was the attempt to try and turn things that are already here into example-use cases – to look at business questions and see how people working in teams can help solve some of those things with the technologies that we have at the moment,' commented Lynch.
'In a way, I think you have to decompose the laboratory a bit in terms of the different challenges' he added.
One example of the challenges facing lab users are instrument interoperability. Pistoia aims to tackle this in multiple ways, with one of the main areas of the LotF project looking at analytical methods.
'When one is running an analytical method – in life sciences, food or any other lab – you have the abstract method but as soon as you apply that to an instrument you need to turn it into a functional method for a particular instrument,' noted Lynch.
'The intention is to represent both sides of that method so you can share a method between different instruments and labs such that is much more interoperable. It is hoped that this will appeal to many users – both those that are working in the laboratory because it is a day-to-day challenge but also the consumers of that experiment because they feel more reassured about the reproducibility. This is because the method is much better defined and allows the method to move between labs or organisations,' said Lynch.
Another focus area for the project is the laboratory workflow. At the recent Pistoia alliance conference, held in the UK, the organiser featured a two-day hackathon to see how these issues might be solved using technology that is already available
'The hackathon was looking at examples of how voice-controlled lab might look in the future. This is a bit "future looking" but actually taking the practical devices like Alexa and Google Home and seeing what they can do around the lab environment' said Lynch.
'One of the reasons for trying the hack days is to look at what boundaries we should set for those types of devices and to learn from those vocabularies that we use without voice devices, because that will be a challenge for a noisy lab or when something goes off the rails,' Lynch added.
Lynch noted that the diverse membership of the Pistoia Alliance helps to generate a wide variety of ideas and use cases. This community is what drives projects like LotF. 'First of all it is about gathering ideas, allowing people to present their challenges and where they think the technology is heading,' said Lynch.
'We are lucky to have that community and then we can start to position projects that have enough momentum and interest from the community. This is where the methods project came from; many people thought it was really important, relatively doable with the knowledge and technology that is available today. That allows us to take a community idea and develop it into a fully-fledged project,' added Lynch.
This is one of the key defining features of the Pistoia Alliance. It is based on a community that can take ideas through its complete lifecycle, adding input from a wide variety of lab users across many industries.
Lynch mentioned that even users from different types of labs or industries help to generate momentum: 'Even things that are slightly left-field around usability – we expect the lab to work better for us; as a scientist, we hope that those people can become more efficient than they are today.'
'It is constantly cycling round, so the community is the underpinning part and out of that comes projects. We would say that if we are continuing to create new projects then it [LotF] would continue as long as there was enough momentum and energy in the community that could come up with these new ideas or implement them into the lab environment.
Strategic themes
Pistoia has recently adopted this notion of designing projects around central themes that can help to drive more interest and momentum through shared goals and ideas. The LotF, for example, is a myriad of different projects within a single theme. There are a number of ideas which are being carried out today, such as methods and usability studies and the use of mobile technology. This will build into more technologically advanced research as the technology becomes available and there is still a drive from the Pistoia community.
'We felt that was a step change that Pistoia took last year to come up with these strategic themes LotF, AI and real-world data and fair data. As long as those strategic themes are still relevant then we will continue to hopefully have other spin-off projects that are generated by the broader community,' said Lynch.
Achieving progress
While the LotF project will eventually look at precision medicine, quantum computing and other long-term goals, there are still many things that can be worked on today. One example of this is predictive maintenance, which could help to reduce the failure of lab components through the application of AI.
'For predictive maintenance, we are looking at how that could work because it is a funny thing with maintenance data that you need a lot of data to be able to predict. We are looking at various threads to see how we can bring together enough data to make it useful, and that is also where we hope to merge the LotF project with our AI threads – we are hoping to get some really nice synergy there. One group could create the data using emerging IoT devices, and then the other side of it would start to use and mine that data to look at whether one could build a predictive model from – let's say – refrigerator data or other similar equipment,' said Lynch.
'We are still in the analysis of that to determine what will it take and who do we need to bring on board, and how do we call the community to arms in order to generate that data,' added Lynch.
The eventual results of this LotF initiative could help to drive precision medicine, AI and other novel computing technologies into the lab, but there is still some way to go before this will become a reality. 'There are some really great approaches to precision medicine. We certainly want to support them in what they are doing, and we see that these projects and strategic themes are contributing to the evolution of precision medicine,' said Lynch.
'Precision medicine is part of that journey but obviously other people will need to support it. Precision medicine requires that real-world data to really be effective.
'Another one of our projects is looking at clinical diagnostics; that is another part of the delivery mechanism of precision medicine that can be supported through clinical diagnostics research. We see not just these things that we have talked about, but a number of our other projects, contributing to a much more mature and effective laboratory environment,' concluded Lynch.