Advancing additive manufacturing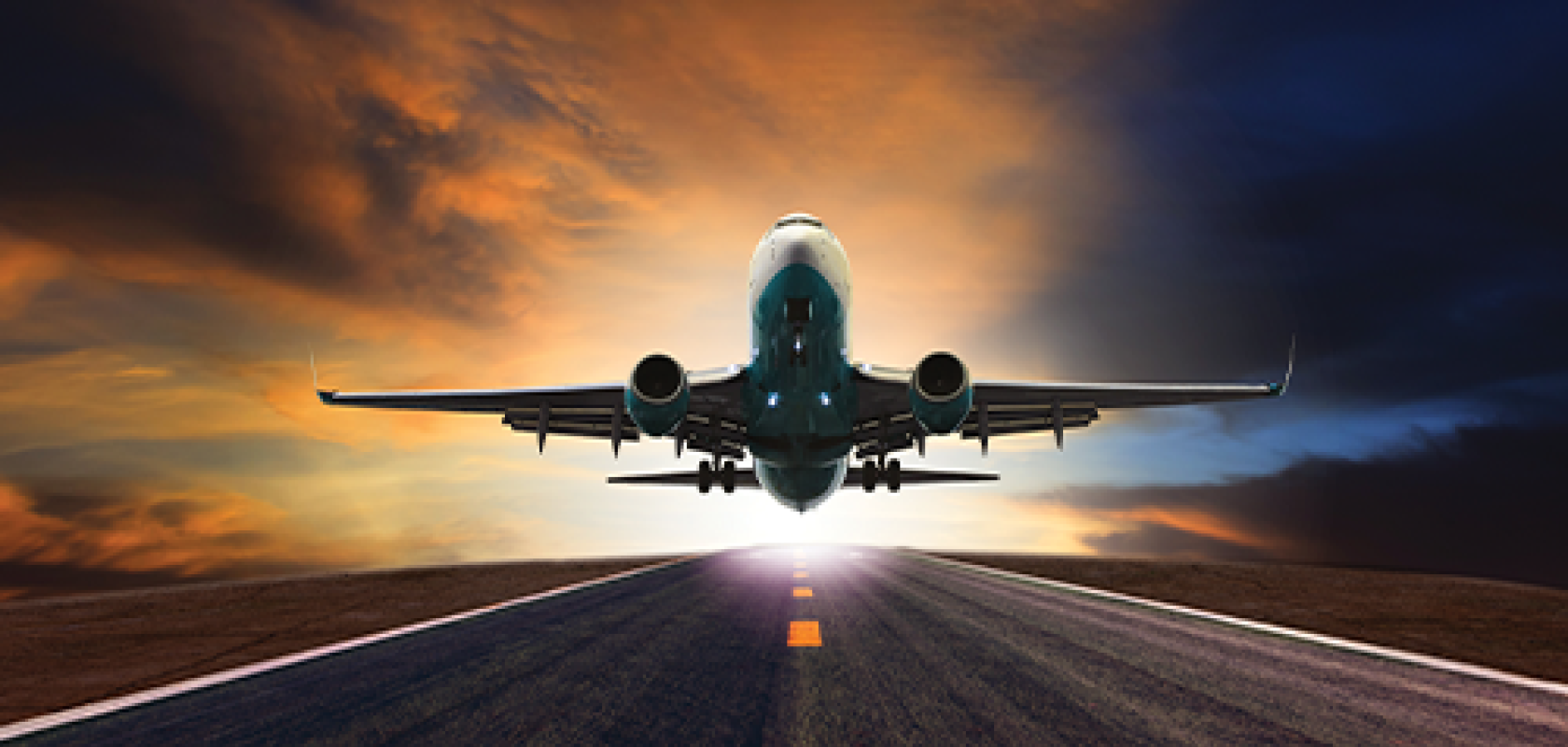 Additive manufacturing (AM) is opening up new possibilities for engineers to create components and subsystems enabling rapid prototyping and novel designs that can help to accelerate innovation. Software plays a key role in the maturation of this market with rapid increases in the complexity of parts and the materials and methods used to create new components with AM.
Increasingly, the market is seeing validation and quality control tools that can help designers and engineers to ensure that time and resources are not wasted on unnecccsary design iterations. Software is also driving the use of new methods and materials such as the application of AM techniques to the production of solid rocket energetics or the use of machine learning to print AM designs more accurately.
Quality-control software for additive manufacturing
Aerospace, automotive, consumer products, medical devices, national defence and other sectors that use additive manufacturing (AM) and 3D printing technologies can benefit from quality-control software that is being commercialised by Araqev, a Purdue University-spin out company.
Araqev's software helps end-users print products in only a few design iterations, leading to less scrap material and machining time, eliminating the frustrations with 3D printing, and improving satisfaction with the final printed products.
Araqev creates software solutions for closed-loop, smart control in additive manufacturing and 3D printing based on machine learning (ML). Araqev's patented ML algorithms enable users to learn in fractions of a second how to print more accurately across new shapes and processes, resulting in less wasted scrap and machining time. 
Arman Sabbaghi, associate professor in Purdue's Department of Statistics in the College of Science, is Araqev's CEO and president. 'We estimate that the quality-control issue with additive manufacturing can lead to nearly $2bn in global losses annually based on a model for the production costs of metal additive manufacturing systems that was developed by Baumers, Dickens, Tuck and Hague in their 2016 paper published in the peer-reviewed journal Technological Forecasting and Social Change,' Sabbaghi said.
To use Araqev's software, customers upload their nominal design files and scanned point cloud data from their printed products.
'Our software uses these inputs to fit machine learning models that can simulate shape deviations for future printed products,' noted Sabbaghi. 'Furthermore, the machine learning models enable our software to derive modifications to the nominal designs, known as compensation plans, so that when the modified designs are printed, they will exhibit fewer shape deviations compared to the case when the original designs are printed.'
Araqev's algorithms also enable the transfer of knowledge encoded via machine learning models across different materials, printers and shapes in an additive manufacturing system.'This means that our software enables a comprehensive platform for a customer to improve quality of their entire system,' Sabbaghi added.
'The power and cost-effectiveness of our algorithms were most recently demonstrated via two validation experiments for the Markforged Metal X 3D printer involving 17-4 PH stainless steel products,' Sabbaghi said. 'Our algorithms reduced shape inaccuracies by 30 per cent to 60 per cent, depending on the geometry in at most two iterations, with three training shapes and one or two test shapes for a specific geometry involved across the iterations.'
Araqev is establishing direct partnerships with 3D printing manufacturers and companies using 3D printers that Sabbaghi said will enable the company to scale quickly.
'We will establish licensing contracts after demonstrating to the companies the savings and benefits that we can offer for their processes,' Sabbaghi said. 'These partners will incorporate our software into their systems and sell them to their customers, which provides us with a significant customer channel.'
Araqev licensed the software from the Purdue Research Foundation Office of Technology Commercialisation. The research to create the software received funding from the NSF's Cyber-Physical Systems program and CMMI EAGER program, and the Purdue Research Foundation Office of Technology Commercialization's Trask Innovation Fund. Araqev received funds from Elevate Ventures' Regional Pre-Seed Competition, Purdue's Regional NSF I-Corps program, the MKE Tech Hub Coalition Challenge and the Purdue Foundry Boost program.
Velo3D's software deployed at Lockheed Martin
Velo3D, a metal additive manufacturing technology company for mission-critical parts, delivers an end-to-end additive manufacturing solution that has been selected by Lockheed Martin for its Additive Design and Manufacturing Center. This research centre pilots new additive manufacturing technologies for production deployments in Lockheed Martin's Space division. 
Velo3D was selected for its advanced quality assurance capabilities made possible through its Assure software, which provides layer-by-layer traceability of machine health, part integrity, and build reporting.
Benny Buller, Velo3D CEO and founder commented: 'The past few years have uncovered weaknesses in the global supply chain, which is causing many companies to evaluate new technologies to feed production of their mission-critical parts and hardware, and distribute their manufacturing processes.'
'An additive manufacturing solution that can print identical parts anywhere you have a printer can not only help solve some very specific, complex challenges in our global supply chain, it can also lower production costs and lead times, and enable the manufacturing of parts in closer proximity to where they are needed,' Buller added.
The solution Velo3D has delivered to Lockheed Martin includes a Sapphire printer, Velo3D's Flow print preparation software, its Assure quality assurance and control software, and its underlying Intelligent Fusion manufacturing process, which optimises the additives manufacturing process by combining process simulation, geometry-based detection, and build process monitoring during print execution. 
This end-to-end solution gives customers the confidence that the mission-critical parts printed using Velo3D's additive manufacturing technology preserve design intent. It also provides customers with the ability to produce identical parts across any Velo3D Sapphire printer, so as production needs increase, customers can merely add additional printers to their production facilities anywhere in the world or utilize Velo3D's network of contract manufacturers.
The company's latest Sapphire XC system enables higher productivity and lower production costs for Velo3D customers. It also enables the printing of parts that are 600 mm in diameter and up to 550 mm in height – 500 per cent larger than the previous Sapphire system.
Lockheed Martin also recently invested in another AM startup, X-Bow Systems. X-Bow Systems, a US-based space technology company applying additive manufacturing techniques to the production of solid rocket energetics, announced it had closed a $27 million Series A investment round. 
The round closes ahead of X-Bow's static fire test of its 32" diameter 'Ballesta' solid rocket motor and subsequent launch at White Sands Missile Range, New Mexico. This will be the first large-diameter scale motor designed and tested by a non-legacy systems integrator supplier in over 30 years, bringing innovation to the sector from a modern technology competitor.
The Series A round was co-led by Crosslink Capital and Razor's Edge Ventures, with additional participation from Lockheed Martin Ventures and Broom Ventures. 
X-Bow's capital raise team was led by its co-founder and CRO, Maureen Gannon. The capital raise comes at a time of significant growth for X-Bow as the company advances its patent-pending additive manufacturing technology for solid rocket energetics and expands its solid rocket motor product portfolio. X-Bow plans to release affordable large-scale motor designs and modular boost vehicle architectures, which are already in development with customers across the US national security, defence and space communities. 
Jason Hundley, X-Bow CEO and founder commented: 'We are proud of the support we have received from our investors and appreciate the confidence they signal in X-Bow's team, breakthrough technology and innovative approach to solid rocket motor development. Raising a strong round with these high calibre investors allows us to increase our rapid growth and accelerate our plans to disrupt a critical industry.'
'I am also very fortunate to work with an outstanding team here at X-Bow that is making groundbreaking achievements in the sector,' Hundley added.
Matt Bigge, Crosslink Capital Partner added: 'X-Bow has a great combination of experienced leadership and a truly innovative additive manufacturing technology for energetics. They are the much-needed changemaker poised to disrupt the energetics market with its disruptive technologies. Crosslink invested in X-Bow because of its ability to catalyze a critical evolution in the national security, defense and commercial space technology markets.'
Improving the validation of critical components 
Markforged, the creator of the integrated metal and carbon fibre additive manufacturing platform, The Digital Forge, recently announced the acquisition of Teton Simulation Software, whose SmartSlice technology automates validation and optimises part performance for additive manufacturing applications.
Markforged will integrate Teton's technology with its 3D printing software solution, Eiger, as a subscription add-on that will offer all manufacturing customers, including small- and medium-sized businesses, a streamlined workflow spanning part design, testing, optimisation, validation and printing at the point of need, all on a single, cloud-based platform.
The integration of cloud-native simulation software into Markforged's digital forge platform will enable manufacturers to validate advanced composite parts for the most demanding production applications.
Shai Terem, president and CEO of Markforged states: 'Software is the core of Markforged's solution and our competitive edge. The acquisition of Teton Simulation advances our industry leadership in using software to increase process automation and offers our customers an easy way to validate their parts on the same platform they use to print them.'
'Adding this functionality enables our customers to utilise The Digital Forge deeper into their manufacturing operations,' Terem continued. 'I am excited to welcome the Teton team to Markforged, as we share the vision of leading the future of distributed manufacturing. Together, we continue to strengthen our team and enable our customers to produce mission-critical, end-use parts.'
The acquisition adds strategic functionality to the Digital Forge to give Markforged's thousands of users confidence that printed parts will perform as intended, enabling them to replace even more end-use metal parts with validated Continuous Fiber Reinforcement (CFR). This addition to Markforged's software offerings will help customers take the guesswork out of configuring slicing parameters for end-use requirements, knowing they can estimate part performance without the wasteful and slow process of physical testing.
Teton's SmartSlice product integrates with slicer programs and replaces the typical print-break-repeat prototyping cycle which speeds up development and reduces the time and cost of production-quality parts.