A thank you to our sponsors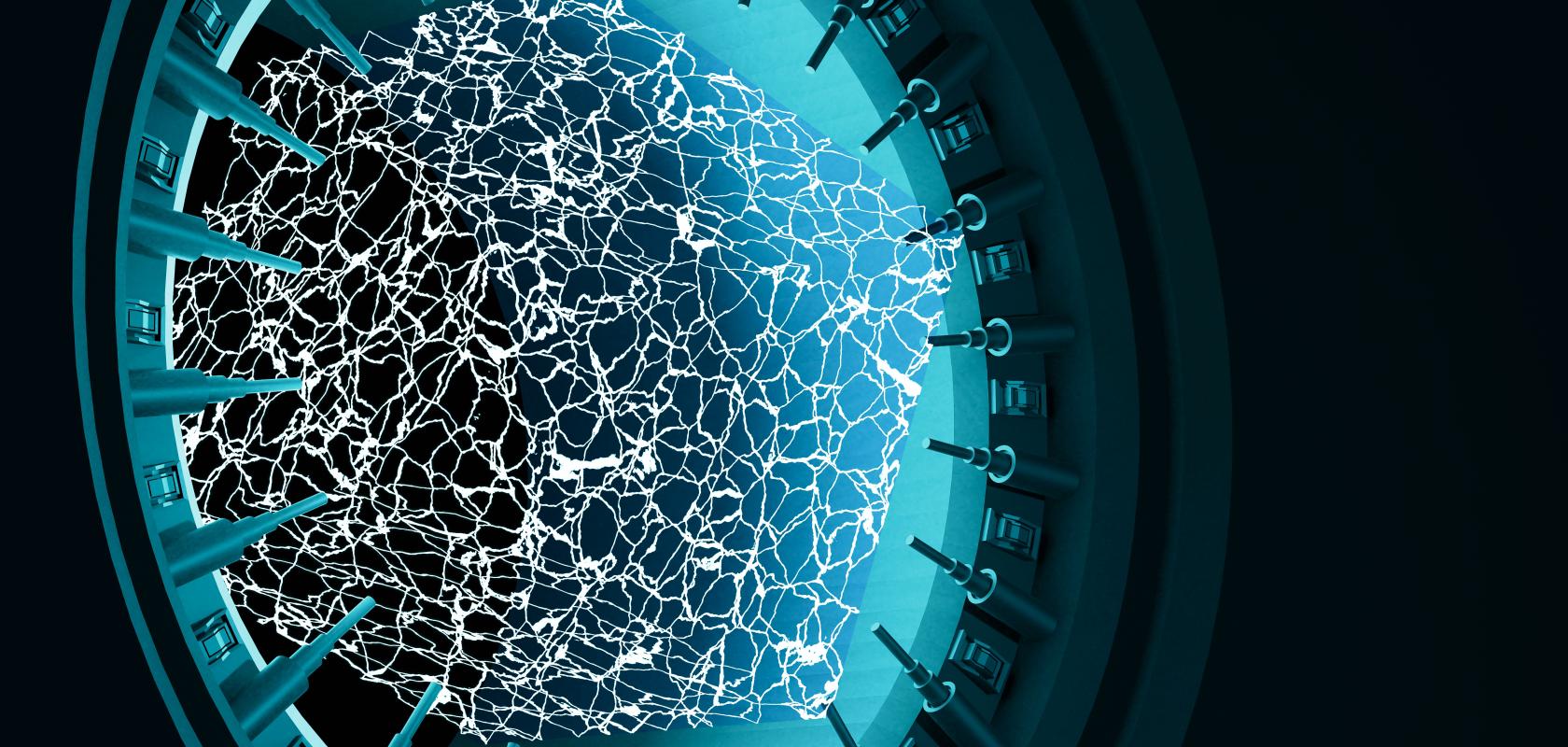 Breakthroughs would not have been possible without the support of its sponsors. Scientific Computing World is proud to partner with these inspiring organisations and to help showcase their work.

ACD/LABS 
More than 4,600 labs worldwide choose ACD/Labs software because it is designed with scientific tasks and workflows in mind. It has been serving the scientific community since 1994 and has offices in Asia, Europe and North America, employing a team of more than 200, including PhD-level scientists, and specialists in informatics and a wide range of chemical disciplines. It has an international client base in the chemical, pharmaceutical, food and beverage, environmental, agrochemical, flavours, fragrances, government, and educational sectors. Its product mix includes enterprise applications, processing software and databases, expert systems for analysis, predictions and simulation, as well as content libraries. ACD/Labs software is designed with scientific tasks and workflows in mind, so it can communicate science; streamline and automate complex workflows; understand molecular behaviour; support decision making in HTE & CMC; extract answers from analytical data; and share knowledge and enhance collaboration.

AMAX INFORMATION TECHNOLOGIES
For more than 40 years, AMAX has custom designed solutions tailored to meet advanced computing needs. With many industry awards and accolades to its name, its comprehensive in-house testing ensures that its systems meet the performance, regulatory, environmental, and safety requirements specific to a country and region, and its state-of-the-art mirrored manufacturing sites located in North America, Europe, and Asia, allows it to build and scale a technology solution in a facility nearby with globally linked systems and built-in business continuity. AMAX specialises in advanced computer solutions tailored for industries such as semiconductor manufacturing, telecom, healthcare, government, and higher education. AMAX's AI solutions are redefining enterprise LLM Deployment, and driving innovation, all while granting a competitive edge in today's dynamic market. Its liquid cooling solutions transform data centres, optimising performance while reducing operational costs, unlocking new capabilities, and decreasing environmental impact. AMAX OEM solutions manage an entire product cycle, from rapid prototyping to global manufacturing.

AWS
Millions of organisations run diverse workloads on the AWS compute platform. As the longest-running Gartner Magic Quadrant Leader for cloud infrastructure and platform services, AWS has been recognised for 12 consecutive years, and is helping organisations such as Lyft, Netflix, Coca-Cola, and Moderna lower infrastructure costs and accelerate innovation on the world's most reliable, secure, and capable cloud. AWS offers the broadest and deepest functionality for compute. 
Amazon Elastic Compute Cloud (EC2) offers granular control for managing your infrastructure with the choice of processors, storage, and networking. AWS container services offer choice and flexibility to run your containers. AWS Lambda enables you to run code in response to events from more than 150 natively integrated AWS and software as a service (SaaS) sources. AWS provides multiple ways to build, deploy, and get to market quickly on the latest technology. Its Nitro System enables AWS to rapidly innovate, which means you're always building on the latest technologies. With the system, security is built in at the chip level to continuously monitor, protect, and verify the instance hardware and minimise potential attack surfaces.
www.aws.amazon.com
 
BIOVIA DASSAULT
BIOVIA is a solution for product design and experience. It delivers the unique ability not only to model any product in 3D, but to do so in the context of the product's real-life behaviour. BIOVIA scientific software helps science-based organisations to create new materials and medicines, improving  the health and lives of people and the sustainability of our planet. It delivers a connected digital scientific environment by bridging the gap of the virtual and the real to support biological, chemical and materials innovation across industries. The BIOVIA scientific software portfolio integrates the diversity of science, experimental processes and information requirements. It connects people, processes and data end-to-end across research, development, QA/QC and manufacturing. Capabilities include scientific informatics, molecular modelling and simulation, data science, laboratory informatics, formulation design, biopharma quality and compliance and manufacturing analytics. BIOVIA Discovery Studio, Materials Studio and COSMO-RS have been widely leveraged by scientists worldwide. You can pick your topic from more than 50,000 peer-reviewed articles and learn how BIOVIA's Molecular Modeling & Simulation software helps drive science in life sciences and materials science.
www.3ds.com/products-services/biovia/
 

BOSTON LIMITED
Boston Limited has been providing cutting-edge technology since 1992 using Supermicro building blocks. Its high-performance, mission-critical server and storage solutions can be tailored for each specific client, helping them to create an ideal solution. From the initial specification, solution design and even full custom-branding – it can help customers solve their toughest business challenges simply and effectively. Since its founding in London, UK, Boston Limited has expanded operations globally. Following on from its successful launch of Boston IT Solutions India in 2009, Boston launched Boston Server & Storage Solutions in Germany a year later, with offices also opening on the West and East Coasts of the  US in 2012. Its high-performance, mission-critical server and storage solutions can be tailored for each specific client. It can help you create your ideal solution – customising the specification, design and even full custom branding – helping you solve your toughest business challenges simply and effectively. It is dedicated to the satisfaction of every customer and offers a lab facility, giving its resellers and their customers the ability to test the latest products and technologies first-hand. This includes remote access to the servers; allowing you to perform testing from the comfort of your office.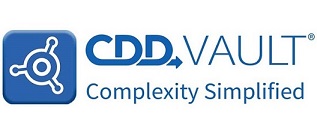 CDD (COLLABORATIVE DRUG DISCOVERY)
CDD's mission is to provide an unparalleled software experience for humanitarian and commercial collaborative research and discovery, and it aims to achieve this by focusing on its people, values, goals, innovation, and technology. CDD was established in 2004 when founder and CEO Barry Bunin was an entrepreneur in residence at Eli Lilly & Co. Its flagship product, CDD Vault, was designed to address the problem of inefficient data management in the field of biological and chemical research. Over the years, it has been able to significantly expand the capabilities of its platform, as well as its user base, and is now helping hundreds of organisations and thousands of scientists globally collaborate more effectively every day. It is a hosted, out-of-the-box solution that aims to streamline software to simplify data complexities for users. It provides a RESTful API with clear documentation to enable users to integrate with other applications in their workflows, with exemplary support systems.

INTEL
Intel creates world-changing technology that improves the life of every person on the planet. For more than 50 years, Intel and its people have had a profound influence on the world, driving business and society forward by creating radical innovation that revolutionises the way we live. Today, it is applying its reach, scale, and resources to enable its customers to capitalise more fully on the power of digital technology. Inspired by Moore's Law, it continuously works to advance the design and manufacturing of semiconductors to help address its customers' greatest challenges. Intel's longstanding commitment to corporate responsibility and sustainability – built on a strong foundation of transparency, governance, and ethics – is deeply integrated throughout all aspects of its business, which is at the front end of sustained growth in semiconductors and technologies, driven by the digitisation of everything.

LABWARE
Trusted by more than 29,000 laboratories and thousands of companies worldwide, for more than 30 years, LabWare's focus has been to build the best laboratory informatics solutions in the world to equip laboratory managers, scientists, and analysts to work efficiently, accurately, and in compliance, and its mission is to be the best LIMS provider in the world. You can customise LabWare LIMS for a lab with multiple deployment options, and integrate your instruments to get clear visibility across your entire lab. Its proven suite of capabilities streamline documentation, prevent manual errors, leading to improved efficiencies and reduced costs, while its automation solutions are optimised to meet regulatory requirements and stand up to any internal or external audit processes. There are four deployment options: LabWare SaaS, which is validated and preconfigured for rapid deployment; LabWare Hosted; deployed with the cloud provider of your choice; or locally hosted through on-premises installation. 

LABVANTAGE SOLUTIONS
A recognised leader in enterprise laboratory software solutions, LabVantage Solutions's informatics platform is the result of four decades of experience; highly configurable without the need for coding; integrated across a common architecture and user interface; 100% browser-based to support hundreds of concurrent users located anywhere; deployed on-premises, via the Cloud, or SaaS; and seamlessly interfaced with instruments and other enterprise systems. Its laboratory informatics platform consists of the most modern LIMS available, embedded electronic laboratory notebook (ELN), laboratory execution system (LES), and scientific data management systems (SDMS), as well as an advanced analytics solution. It supports more than 1,500 global customer sites in the life sciences, pharmaceutical, medical device, biobank, food and beverage, consumer packaged goods, oil and gas, genetics/diagnostics, and healthcare industries. With its global offices, LabVantage offers a portfolio of products and services to enable customers to innovate faster in the R&D cycle, improve manufactured product quality, achieve accurate record-keeping, and comply with regulatory requirements.

MERCK
Merck is made up of a vibrant team of specialists in electronics, healthcare and life science. Across those three areas, there are common values of a love of science and a passion for technology. Its research scientists are working tirelessly to develop groundbreaking medicines and technologies to treat everything from cancer and multiple sclerosis to infertility. Innovation is at the core of the value that it delivers – it is a global innovator, creating new technologies and markets for its customers through cross-industry collaborations and partnerships. It has come up with groundbreaking liquid crystal displays and windows, effect pigments for coatings and colour cosmetics, as well as high-tech materials for integrated circuits. Its main focus is in the electronics market, with its materials and solutions changing the way we access information.

MOTIVAIR
Motivair's wide range of products are focused on providing customised cooling solutions for the critical infrastructure and technology behind the world's leading businesses. Data and analytics are allowing those businesses to increase production speeds, reduce costs and improve quality at rates never seen before, but this increase in productivity is creating thermal challenges that Motivair is already addressing inside factories, power plants, research laboratories, data centres, super computers and more. It focuses on three core areas: direct-to-chip cooling; data centre and IT cooling; and thermal management. Motivair's cooling technologies are helping break new boundaries and help deliver tomorrow's innovations faster. Its client services group helps organisations manage every aspect of cooling infrastructure, from planning and design to start up, commissioning and post-sale performance, including an emergency response service. It has more than 30 years of experience to provide comprehensive analysis and routine maintenance to help create maximum uptime and system reliability.