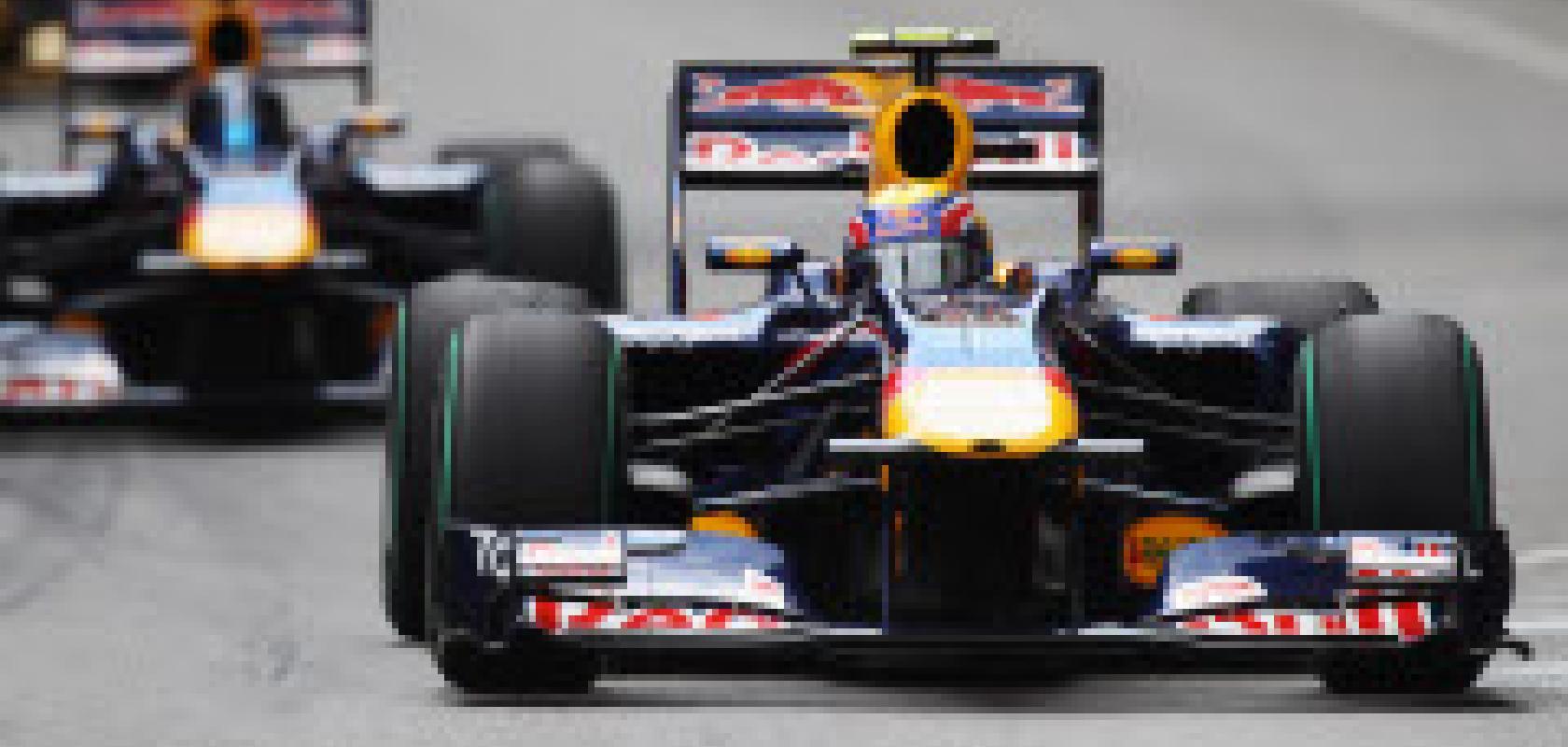 With three Grand Prix races remaining on the 2010 Formula One calendar, Red Bull Racing (RBR) is on top form. Renowned lead designer Adrian Newey and his team of more than 100 engineers have had a successful year, with the team's RB6 cars consistently out-pacing the competition. While most motorsports fans are aware of the effort that goes into designing a race-winning car, few will know of the importance of HPC within the sport. Platform Computing has revealed details of its role as one of the team's innovation partners, supplying its Platform LSF (load sharing facility) HPC management software to enable Red Bull Racing to make the most of its significant investment in HPC resources.
Wind tunnel testing is expensive, and in order to maintain fair competition between teams at all levels, its use is restricted to six days using scaled models, or 24-hours of full-scale testing, with further limits on the airspeed used. According to Steve Nevey, business development manager at Red Bull Racing, these regulations are usually welcomed: 'We like to be able to see the competition struggle, but we don't want to see them disappear,' he told Scientific Computing World.
Red Bull Racing uses computational fluid dynamics (CFD) simulations in order to perfect the aerodynamics of its cars. Platform's LSF management software ensures that the company's HPC resources are able to meet the demand, both by forming the team's large cluster and many workstations into a grid, and by intelligently scheduling the tasks which run on the resources. By implementing LSF, the team saw a 20 per cent increase in CFD throughput straight away.
According to Nathan Sykes, head of the CFD team at Red Bull Racing, one additional component of Platform LSF which has proven useful is its ability to provide data on the utilisation of HPC resources. This, he says, helps the CFD team to convince their managers that investment in HPC infrastructure is money well spent. 'We need a strong business case for upgrading our cluster,' says Sykes, adding that these analytical tools make it easy to break down processing requirements by different types of task.
'Simulations and CFD are becoming the prominent tools now,' said Sykes, adding that wind tunnels are now used mainly for validating results. The Virgin Racing team has even gone so far as to forgo wind tunnel testing altogether.
CFD has become so important to F1 teams, explained Sykes, that the sport's governing body, the FIA, has put a limit on the maximum speed of the HPC installation that can be used - 40-TFLOPS for the 2010 season. 'It was becoming something of an arms race as to which team had the biggest cluster,' he said. The team is well below this limit at present, he adds, but the limit does effect the decisions they make in terms of new hardware: GPUs, for example, are a technology the team is investigating for CFD processing, but a single GPU could technically offer as many as 4-TFLOPS, quickly reaching the limits set by the FIA, as they stand. These limits may be refined in the future, however, and the team must be ready to capitalise on those changes.
HPC-supported CFD has allowed the team's cars to take the lead in both the constructors' and drivers' F1 championships. Only three races remain before the team finds out whether it was enough to secure the overall victories it has been hoping for.