Data drives the advance of cloud software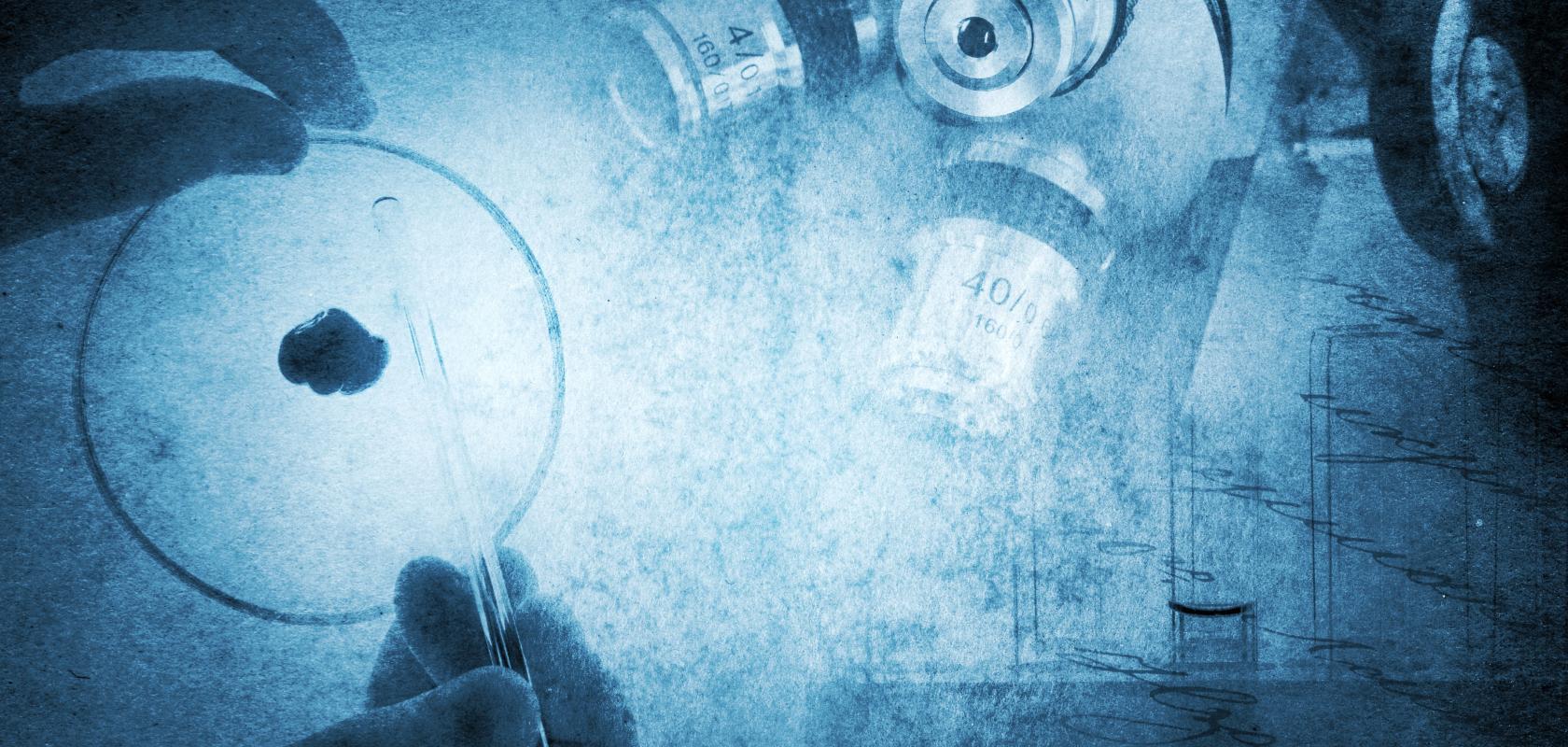 Darren Barrington-Light, senior product marketing manager, eCDS, Thermo Fisher Scientific discusses the importance of cloud-based data management for effective collaboration and operational efficiency
Across all areas of the life sciences, the volume of data handled by analytical laboratories has massively expanded. Thanks to improvements in the capacity and speed of technologies such as liquid chromatography (LC), gas chromatography (GC) and mass spectrometry (MS), research organisations are generating data on an unprecedented scale. At the same time, ongoing advances in bioinformatics tools, as well as data storage and computational processing power, mean scientists can now derive more insight from a greater number of samples, faster than ever before.
The expansion in the volume and complexity of laboratory data has occurred alongside the growing normalisation of outsourcing and strategic collaboration within the life science sector, which involves the sharing of data on a global scale. Simultaneously, regulatory authorities have put additional focus on the accuracy, consistency and traceability of this information to protect the safety of consumers and end-users. As such, it has become more important for organisations to have the right digital tools in place to collect, store, manage and share laboratory data. But with aspects of information management challenging for even the smallest of laboratories, how can enterprise-level organisations, with teams working across several sites, optimise their digital systems to minimise inefficiencies and achieve the highest standards of data integrity?
The challenge of managing data securely and efficiently
For enterprise organisations with laboratories situated across multiple countries and even continents, commercial success depends upon the seamless and secure flow of information between teams. With international supply chains, regional outsourcing partners and global centers of excellence, organisations must act as one – there's no room for fragmented thinking when it comes to winning the competitive advantage.
Despite this, large numbers of enterprise-level businesses employ poorly-integrated solutions to manage their chromatography and MS data. Many businesses operate separate platforms for organizing and accessing information at individual laboratories or sites, while some still store information in uncontrolled spreadsheets or even use partially paper-based workflows. Often, these fragmented approaches are not intentional – they can arise as point-based solutions in response to rapid business growth or due to legacy systems from acquisitions. Yet they erode data integrity and serve to limit operational efficiency in a number of ways.
The limitations of adopting a fragmented approach to data management are perhaps most apparent at the interface between systems. While individual platforms might allow laboratories to perform specific functions successfully, considerable manual effort is required when it comes to applying or sharing this data downstream, including the transcription of data, conversion of file formats or navigation of complex folder systems. Not only are these efforts slow and inefficient, they also increase the potential for human error, putting the accuracy of data in jeopardy. Moreover, if multiple copies of the same dataset are stored on individual local systems, sharing the most up-to-date version between teams can cause confusion and waste valuable time and resources if discrepancies must be investigated and resolved. Each of these issues can delay decisions, costing businesses valuable time and undermining organisational agility.
Additional challenges associated with poorly integrated data management systems center around compliance. With information stored on local computer terminals – in some cases protected by a single user account used by the entire team – there is a greater risk of unauthorized or undocumented access. Uncontrolled spreadsheets used by multiple users can make it extremely difficult to keep track of exactly who has done what, meaning potential non-compliant behavior can go unnoticed for longer. And, with various copies of spreadsheets and reams of archived files to trawl through, collecting the evidence to demonstrate compliance in the event of an audit can be a slow and painful process. Encountering these challenges in just a single laboratory can be a major headache for the teams involved. When you multiply these issues across an enterprise-level organisation, they become a serious threat to operational functionality.
Cloud-based CDS solutions: Simplifying data sharing and collaboration
Fortunately, modern cloud-based chromatography data system (CDS) software solutions are helping enterprise-level businesses to overcome the challenges of disparate information management through integrating people, technologies and workflows in a single system. By storing chromatography and MS data centrally in the cloud, these systems eliminate the friction caused by using multiple systems, allowing colleagues to securely share and access information from any location, instantly. With a single source of truth, all authorised individuals have seamless access to the data they need, helping teams spend more time on the tasks that add real value in workflows.
Furthermore, some of the latest CDS solutions are highly compatible with instruments from a wide range of vendors, enabling teams to collaborate, whatever their legacy instruments. This enhanced flexibility also gives companies the freedom to invest in the best technologies available to them, unrestricted by vendor constraints, enabling full workflow scalability as business needs change.
Upholding enhanced standards of data integrity and compliance
In addition to streamlining workflows and making collaboration more efficient, cloud-based enterprise software is helping companies of all shapes and sizes safeguard the accuracy and integrity of their laboratory data. By applying a single, flexible solution across the organisation, businesses can standardise the way information is collected, processed and analysed, supporting more consistent and reliable outcomes.
Human-introduced errors are a major source of frustration in the analytical laboratory, potentially causing out-of-specification data, the need to re-run samples and, if working in a regulated environment, additional documentation for regulatory authorities. This challenge can be particularly acute for laboratories with multiple chromatography and MS control systems, or workflows requiring extensive manual steps for data processing or instrument set-up.
Modern CDS platforms offer an effective solution to this challenge by allowing organisations to leverage pre-defined sequences and standardised reports for routine tests. With the unique aspects of workflows saved in ready-to-use templates or downloadable method parameters, the number of user choices needed to complete tests can be greatly reduced, allowing analysts with minimal training to successfully generate compliant data, saving valuable time and resources. Using a single unified system from data collection to results generation also eliminates the potential for errors introduced through transcription, further supporting the highest standards of data quality and consistency.
Cloud-based data management systems are also making data more controllable with the latest CDS solutions delivering a level of information security that's a world away from the spreadsheet and paper-based workflows of the past. The flexible user management and secure access control features found in platforms like Thermo Scientific Chromeleon CDS, for example, allow individuals to be assigned unique view and edit privileges, ensuring individuals can only access and/or make changes to the information they are entitled to. This capability is supplemented by electronic signatures, assuring compliance with 21 CFR Part 11 requirements for the seamless implementation of paperless environments. 
Additionally, by securely logging all user interactions with the system in a detailed audit trail, organisations have access to an unambiguous source of truth with which to demonstrate full regulatory compliance. Thanks to the powerful audit trail search functionality and version management tools offered by the latest CDS packages, recalling specific events or investigating non-compliant behaviour is also made quick and easy.
Assuring data integrity and boosting efficiency in the biopharmaceutical industry
Given the benefits of bringing together teams, instruments and processes, enterprise-level organisations operating across the life science sector are increasingly leveraging new CDS software to streamline their workflows and better protect the integrity of their data.
One such organisation is a global, multi-site biotechnology company focused on drug discovery and development. With sites around the world, the business needed an efficient solution that would seamlessly integrate users from across quality control, analytical development, and R&D laboratories. The platform had to simplify and empower collaboration, while maintaining robust data quality standards in their fast-paced regulated laboratories. After considering their options, the company chose to implement Chromeleon CDS, with data storage provided by Amazon Web Services, and Amazon AppStream set up to manage the applications.
The biotechnology company worked closely with application specialists at Thermo Fisher Scientific, who developed a cloud-based system architecture that ensured all data could be securely stored off-site, while fully meeting the needs of non-regulatory and regulatory compliant teams. The platform's flexibility meant the system could be implemented 'out-of-the-box', and its broad customisability allowed for the solution to be perfectly tailored to meet the company's needs across different business units.
Following a quick and hassle-free implementation, the CDS enabled the QC team to access their LC systems remotely via a browser, integrating more than 100 personnel across multiple teams at different sites. One of the biggest advantages of the new system for the QC team was the ability to eliminate computer terminals from the laboratory itself, freeing up valuable workspace to expand analytical capacity. As well as making the company's laboratories more productive, this also strengthened their ability to uphold the highest standards of data integrity by reducing uncontrolled access to data across multiple workstations. Based on the inherent scalability afforded by the cloud-based platform, the company was able to expand its operations with minimal disruption, adding new LC systems as required.
Above all, the new cloud-based CDS software increased organisational flexibility, performance and productivity, while reducing IT operation and maintenance costs compared with on-site data storage.
As the volume of chromatography and MS data expands, fragmented approaches to information management are putting effective collaboration, operational efficiency and data integrity at risk. Thanks to the latest cloud-based CDS solutions, enterprise organisations are integrating their digital systems to achieve high-quality, compliant results.