Cambridge-1 advances healthcare research in the UK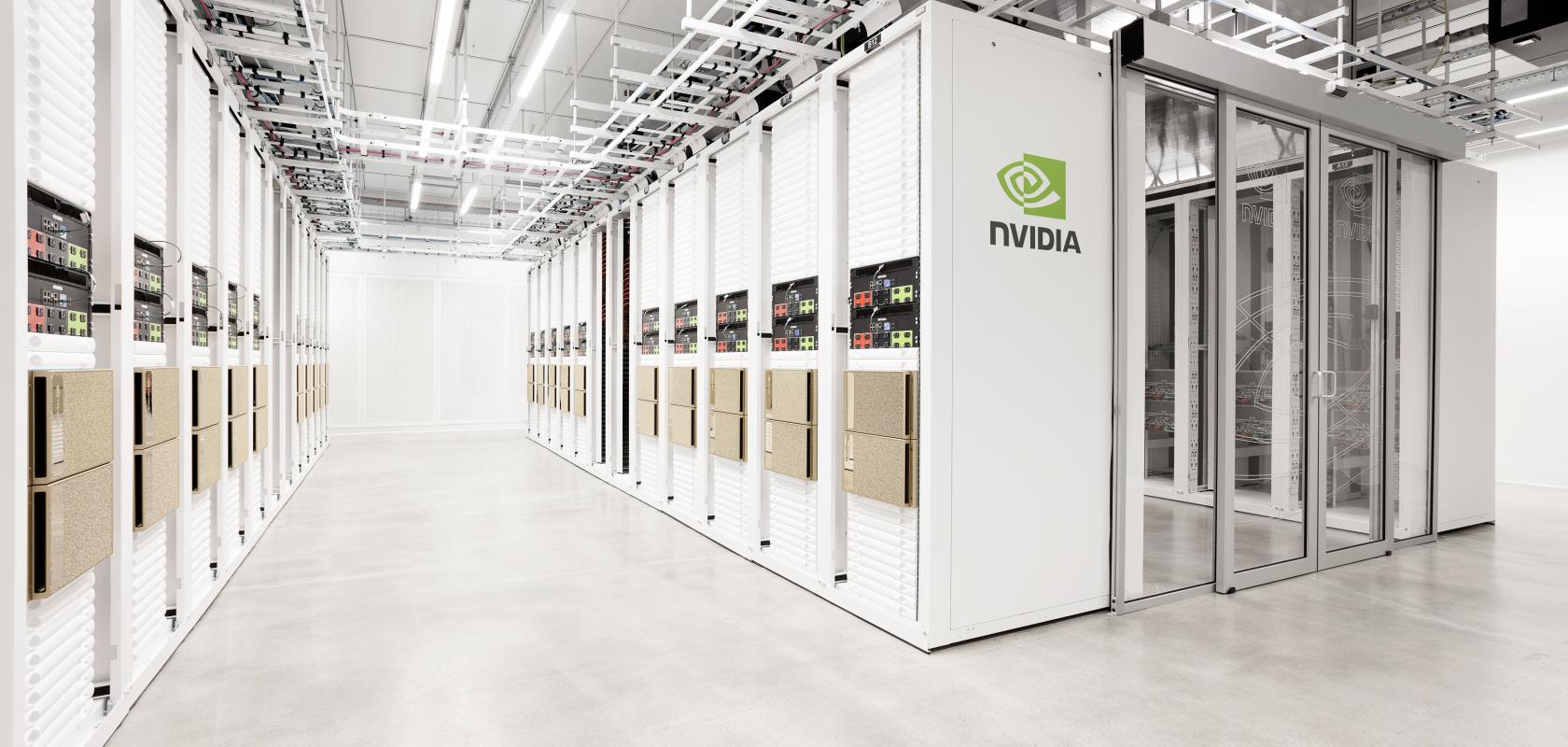 This week Nvidia introduced Cambridge-1, a $100 million investment that promises to advance healthcare research partnerships across the UK.
Nvidia CEO Jensen Huang Wednesday unveiled The UK's most powerful supercomputer, Cambridge-1 which is designed to advance research at AstraZeneca, GSK, King's College London, Oxford Nanopore, and Guy's and St Thomas' NHS Foundation Trust. This new system will help these research institutes to develop a better understanding of brain diseases like dementia, using AI to design new drugs and improving the accuracy of finding disease-causing variations in human genomes.
'We've seen an exponential growth in the amount of data, particularly healthcare data that is being collected due to the pandemic,' said David Hogan, vice president Enterprise EMEA at Nvidia. 'We started off working in radiology and medical imaging, and then progressed into areas such as genomics and with the advent of AI, we are working in the field of drug discovery, looking at the ability to identify targets and compounds, and more recently working with things like natural language processing, to be able to process and analyse both research and clinical data in order to be able to enhance the diagnostic process.' 
'We're at the beginning of the digital biology revolution, and to do this work scientists need a powerful rocket for their journey,' said Huang. 'Cambridge-1 brings together decades of our work in accelerated computing, AI and life sciences into a single computing centre.'
Cambridge-1 is named for the birthplace of genomics, Huang explained during the virtual event. Cambridge is also the site of Arm's headquarters, which Nvidia agreed to acquire last year, and that Huang hopes to make Nvidia's 'future home in the UK'.
Nvidia's Turing GPU architecture — named for Cambridge computing pioneer Alan Turing — introduced a computer architecture that makes artificial intelligence a central method of computation, Huang said.
Huang explained that this new system is already enabling researchers to simulate 300 million atoms for 100,000 nanoseconds, a scale 10 millionfold larger than what was possible just 15 years ago.
Amidst a global pandemic, bringing genomics and computing breakthroughs together is more important than ever, Huang explained. 'The pandemic has made the need to accelerate healthcare a paramount social and economic imperative, we need these two superpowers together now.'
Nvidia's UK partners will be able to put the technologies powering Cambridge-1 to work with extraordinary speed. Cambridge-1 took just 20 weeks to build, rather than the two years it takes to build most supercomputers of its scale.
'From inception it was clear that Cambridge-1 was a pioneering deployment that would reimagine how quickly supercomputers can be designed and brought online,' said Lee Myall, CEO of Kao Data, Nvidia's co-location partner for Cambridge-1.
Cambridge-1 is ranked the 12th fastest in Europe and among the 50 fastest in the world, according to the latest TOP500 list of world's fastest computers. It delivers more than 400 petaflops of AI performance and eight petaflops of Linpack performance.
Based on the Nvidia DGX SuperPOD reference architecture, the system packs 80 Nvidia DGX A100 systems, integrating Nvidia A100 Tensor Core GPUs, BlueField-2 DPUs and Nvidia HDR InfiniBand networking.
UK Expertise, Global Impact
Cambridge-1 gives Nvidia a platform to work with world-class U.K. universities, life sciences companies, healthcare providers and over a thousand startups, Huang explained.
As part of Wednesday's event, key Cambridge-1 partners gathered to talk about the breakthroughs they're pursuing with the new machine.
AstraZeneca uses Cambridge-1 to train a model named MegaMolBART. With it, the pharmaceutical giant can borrow techniques from natural language processing to help discover new drugs, explained Lindsay Edwards, vice president of Data Science and AI, Respiratory and Immunology, BioPharmaceuticals R&D at AstraZeneca.
In addition, Nvidia works with many public and private sector healthcare organizations in the U.K., including the NHS, UK Biobank, Genomics England, and more than 80 U.K. healthcare startups involved in Nvidia Inception.
King's College London and Guy's and St Thomas' NHS Foundation Trust are using Cambridge-1 to teach AI models to generate images of synthetic brains, trained using tens of thousands of MRI brain scans across various ages and diseases.
With enough medical imagery of a specific disease, we can 'start to understand the evolution or the progression of a disease,' said Sebastian Ourselin, head of the School of Biomedical Engineering & Imaging Sciences at King's College London.
Oxford Nanopore, a member of the Nvidia Inception startup accelerator program, uses innovative sensors and AI algorithms running on Nvidia GPU supercomputers to digitize DNA into sequences of billions of characters.
Oxford Nanopore's technology helped to characterize the coronavirus genome. Now it's being used to do rapid testing and identify variants of the virus, making the U.K. a leader in this area.