On Demand Webinar: Enhancing laboratory operations through cloud-first strategies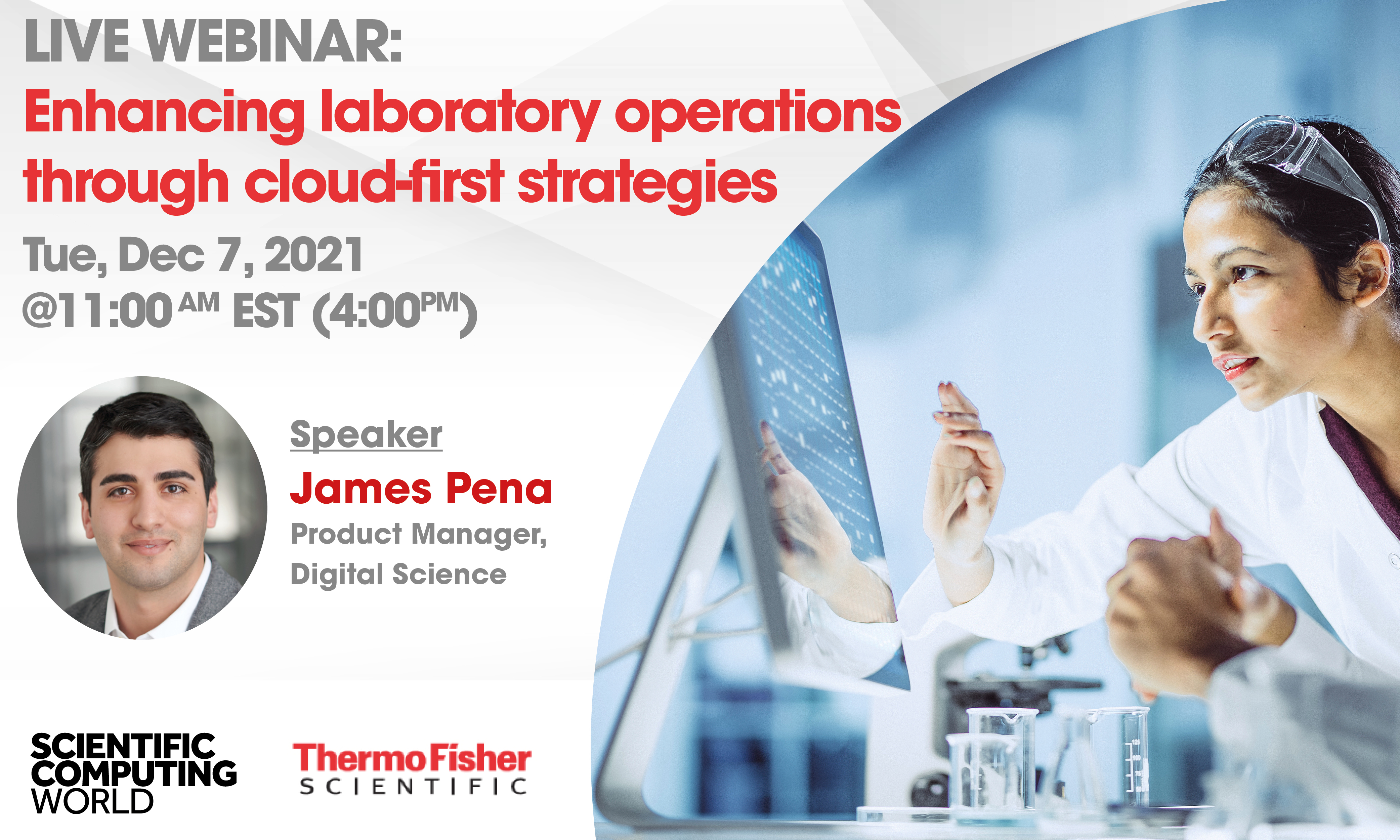 Webcast date (GMT):
Tuesday, December 7, 2021 - 16:00


 
Watch this on demand as we highlight the value of implementing a cloud-first strategy into your scientific organisation and the unmatched proficiencies that cloud platform strategies can provide to your laboratory operations.
 
Scientific World of Computing Editor Robert Roe will be joined by Cloud expert and product manager, James Pena, who will discuss:

• How to accelerate your digital maturity through cloud
• The fundamentals of cloud-based strategies and solutions
• Driving innovation in your organisation and industry through cloud adoption
• The available cloud deployment strategies Thermo Fisher can provide
 
Who should attend?
This webcast will be of particular interest to those in the pharmaceuticals industry with job titles such as: Lab Manager/Director/Supervisor, LIMS Administrator, Informatics Manager/Director/Supervisor/Engineer, Sr. Research Lead, Research Lead, Research Specialist, Systems Analyst, Senior Scientist, Research Scientist, Scientist, System Manager, Senior LIMS Engineer, LIMS Engineer, LIMS Analyst, Senior LIMS Analyst, IT Lab System Manager, LIMS Consultant, and other Lab Personnel.