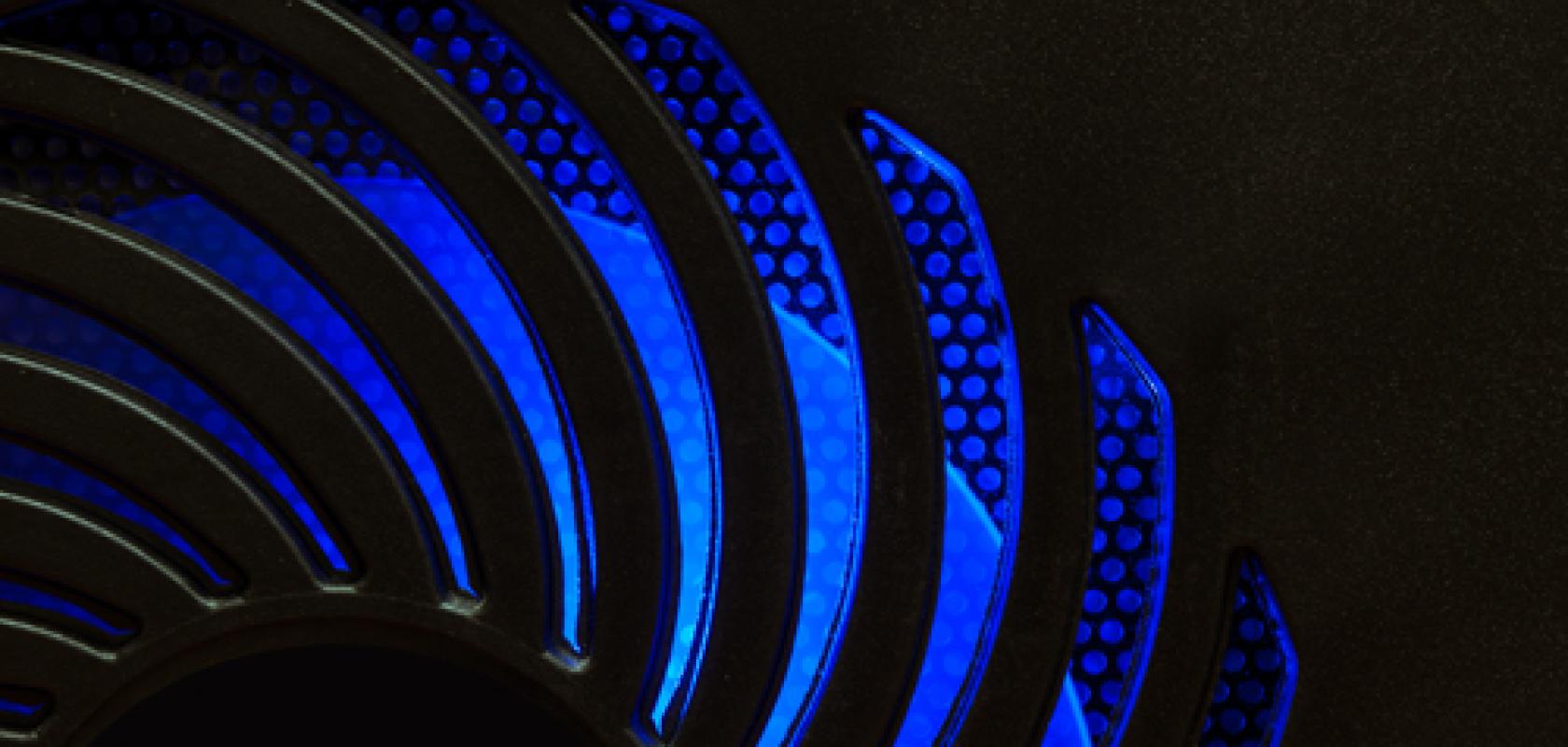 A round-up of the latest cooling technologies for scientists using HPC to support their research
As computing challenges increase, so too must the size of high performance computing systems, and this drives constraints to power usage and heat generation. Maintaining power efficiency requires innovative data centre and cooling design which can support these large HPC systems without compromising performance.
For computing applications such as complex weather models, simulations in automotive or mechanical engineering, animations in films, research analysis, or AI-based high-frequency trading of securities, HPC users require high performance cooling which can support their computing requirements.
In addition, companies are also increasingly using artificial intelligence applications to minimise the maintenance time of machines via machine learning in production environments.
Several different cooling technologies are available to HPC users, and these vary in performance in the amount of heat they can dissipate, cost and ease of maintenance, or upkeep costs. Rear Door heat exchangers (RDHX) rely on passive or active cooling in the server door, which can help to reduce cabinet temperatures and better control the overall temperature of the server rack.
Liquid cooling is in theory very similar to using air but instead, liquid is pumped in a closed system. Water has a better thermal conductivity, so this is potentially a higher performance system but requires additional infrastructure. Water-cooled data centres may also require additional costs from raised flooring or other infrastructure to support the water pipes and other equipment. Immersion cooling solutions use a non-conductive liquid that can sit directly alongside components. As the liquid heats up, it circulates and moves away from the hot components, creating a flow that keeps the component cool.
With the global race to deliver the HPC industry's next supercomputing milestone gathering pace, there is possibly little surprise that innovation within the cooling market for HPCs/data centres has likewise stepped up a gear, as the efficiency and performance of cooling technology becomes ever more significant in preventing the operational costs of HPC resources from reaching prohibitive levels.
______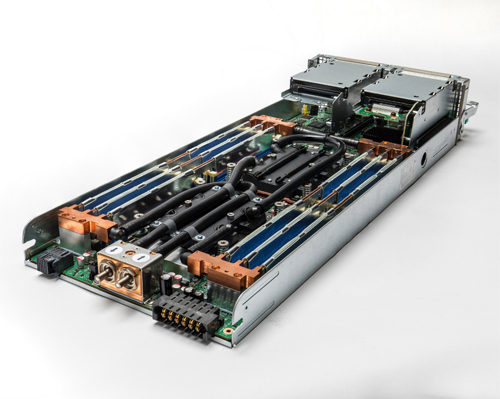 Featured product: CoolIT Systems
Reinvent your data centre capabilities with Direct Liquid Cooling. Direct Liquid Cooling (DLC) uses the exceptional thermal conductivity of liquid to provide dense, concentrated cooling to targeted areas, resulting in optimised system downtimes and reduced component failures.
By using DLC and warm water, the dependence on fans and expensive air handling systems is drastically reduced, lowering OPEX. CoolIT products are equipped to support any server, rack configuration and data centre environment to enable server technology to perform at its peak.
With CoolIT's modular approach, customers work directly with CoolIT's engineering experts to select components specific to their needs. It's as easy as 1, 2, 3. Our team of industry experts can help identify the ideal custom solution and technology for your specific computing desires. Contact us today to get started with the future of data centre technology.

https://www.coolitsystems.com/
______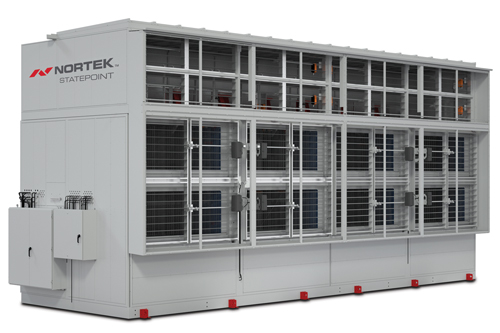 Featured product: Nortek Data Center Cooling 
Data centre professionals looking to build the next big thing, need a cooling system that can keep up. Nortek Data Center Cooling StatePoint Indirect Cooling Technology brings reliability and optimum performance to any data centre, regardless of location or climate.
This revolutionary technology delivers a solution that is better for business and the environment. StatePoint uses an indirect evaporative cooling method with a unique semi-permeable membrane exchanger that completely separates water from the air stream to prevent cross contamination. The result – significant power and water savings (as much as 30 per cent) and minimised risk for biological growths, such as Legionella.
StatePoint easily integrates with a variety of systems to offer a complete cooling solution. The unit can use recycled water, interface with waste heat recovery systems and operate off wind and solar power to help data centres take the next step toward net-zero operation.
Learn more about StatePoint: 
https://www.nortekdatacenter.com/statepoint/
____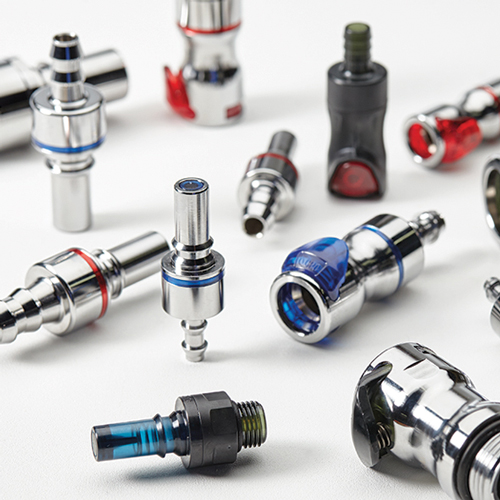 Featured product: CPC's Everis 
Getting top liquid cooling performance with CPC's Everis purpose-built quick disconnects

As heat generated by HPC increases, use of liquid cooling becomes necessary to dissipate the heat and help ensure system performance. Use of quick disconnects (QDs) or quick-release couplings that are specifically designed and manufactured for liquid cooling of electronics applications, is the way to achieve cooling targets and reliable optimal ongoing operation. CPC's Everis line of QDs are built for liquid cooling.
All Everis QDs are non-spill and they feature superior flow to size ratios and redundant multi-lobed seals. Everis quick connects are available in a wide array of styles, materials, terminations, and sizes to match cooling load demands, coolant selection and system configuration. Additionally, CPC liquid cooling application engineers are available to answer questions about the wetted loop and QD impact to flow and pressure. Ultimately, CPC understands the holistic nature of liquid cooling. Contact us.
Request product samples for your next project
https://products.cpcworldwide.com/en_US/ProductsCat/LiquidCooling/
Download Chemical Compatibility Tech Guide
https://www.cpcworldwide.com/Thermal-Campaigns/Liquid-Cooling-and-Chemical-Compatibility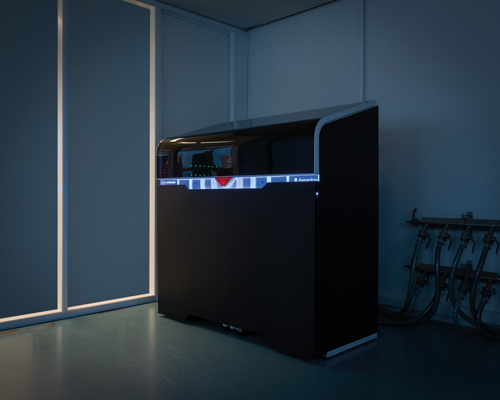 Asperitas Featured product
Dutch clean and high-tech scale-up Asperitas provides cutting-edge immersion cooling for data centres globally, specifically with their AIC24 solution. The IT equipment within the module is immersed in a synthetic, single-phase fluid developed by research and development partner Shell. Key benefits include efficiency, no water consumption, free cooling and heat reuse. The innovative company developed and marketed the Immersed Computing concept, a technology based on immersion liquid cooling to enable data centres to function in a sustainable manner, even for the most demanding users and environments.
In 2018, Asperitas won the international New Energy Challenge competition organised by Shell, Rockstart and YES!Delft. In May 2020, the World Economic Forum published a paper on Transformational Energy Innovations of the last 10 years, selecting Asperitas technology as the only data centre energy efficiency solution in their ground-breaking paper.

To book your online demo, please contact info@asperitas.com or visit www.asperitas.com
Further information
By transitioning data centres from traditional cooling methods to immersion cooling with 3M fluids, businesses can better prepare for the unprecedented performance requirements of the future, while managing costs and the impact on our natural resources.
Aqua Cooling aims to build a life-long relationship with its customers, becoming essentially a 'one-stop shop' for all their temperature control requirements.
For HPC cooling, this heat needs to be extracted and removed as quickly and efficiently as possible. The simple tried and tested – and the most energy efficient and greenest – way to achieve HPC cooling is to use a Rear Door cooler as used in many of its data centre cooling solutions.
CPUs and server systems are running hotter than ever. Many industry experts are challenged with the problem of dwindling floor space, no electrical reserves and a need for more server racks to support the expanding user and applications base. The industry is looking for solutions, and Aquila can provide liquid cooling.
Asperitas provides cutting-edge immersion cooling for data centres globally and sustainably, specifically with their AIC24 solution. The IT equipment within the module is immersed in a synthetic, single-phase fluid developed by research and development partner Shell. Key benefits include efficiency, no water consumption, free cooling and heat reuse.
Calyos are leaders in the design, development and manufacturing of passive loop heat pipes. Their solutions enable the freedom to design without thermal limitations, unlocking the best performance from components and enabling products to be the most competitive.
ColdLogik's CL20 Proactive Rear Door Coolers replace the traditional approach to data centre cooling, allowing loads of up to 92kW per cabinet, with the added benefit of removing real estate inherent with hot aisle/cold aisle, in row cooling, CRAC cooling and aisle containment designs. Achieving all of this, while also enabling remote monitoring and full control of the data centre environment.
CoolIT Systems is a liquid cooling solution provider for HPC, cloud and enterprise data centre markets worldwide. The experienced innovator has more than 60 patents, and more than four million liquid-cooling units deployed around the globe.
Ecocooling's evaporative cooling and ventilation systems are designed to be used across the UK, Europe and internationally. An EcoCooling direct evaporative cooling system can reduce your IT or data centre cooling costs by up to 90 per cent, comply with ASHRAE 9.9 and produce a PUE (Power Usage Effectiveness) of under 1.1.
Green Revolution Cooling's (GRC) patented immersion cooling technology helps create favourable budget economics by reducing server energy a full 10 to 20 per cent.GRC's immersion cooling data centre solutions can future-proof your operation by reliably cooling up to 100kW/rack. The support for high rack densities allows you to put more compute in a rack, while the absence of hot/cold aisles helps you put racks back-to-back, saving valuable space in data centres.
Iceotope helps users distribute AI and HPC workloads with confidence to any location. Providing a highly resilient and quietly efficient micro data centre solution for deploying accelerated AI/HPC workloads to any edge location – no matter how extreme.
Motivair provides cooling solutions for data centres including Motivair's Dynamic Cold Plate which delivers effective, reliable liquid cooling at the chip level. Motivair creates, develops, and manufactures a portfolio of speciality chillers and high-density computer cooling systems that cool critical industries and enable complex and advanced computing technologies.
HPC applications have become a driver of innovation in many industries, so companies have to deal with the energy-efficient expansion of their data centres. nVent provides solutions that support the highest performance classes and deliver the very high energy efficiency.
Submer are specialists in liquid submersion cooling, a routine method of cooling large-power distribution components such as transformers. Still rarely used for the cooling of IT hardware, this method is slowly becoming popular with innovative data centres worldwide.
The TMGcore OTTO Platform has been designed from the ground up to provide ground-breaking improvements in equipment densities, ease of use, reliability and resiliency. Offering substantial savings in both CapEx and OpEx, OTTO provides tools to simplify, centralise and automate the administration of all aspects of the platform.